New features are like parties at Sharelov, so we're rocking our dancing shoes for the recent release of our enhanced Activity Feed. Join in!
Our Activity Feed presents a detailed visual log where you can keep track of your team's progress throughout all campaigns, highlighting posts updates as they happen! It facilitates collaboration and keeps all team members informed on the latest developments.
Arriving to the party: a personalized dashboard feed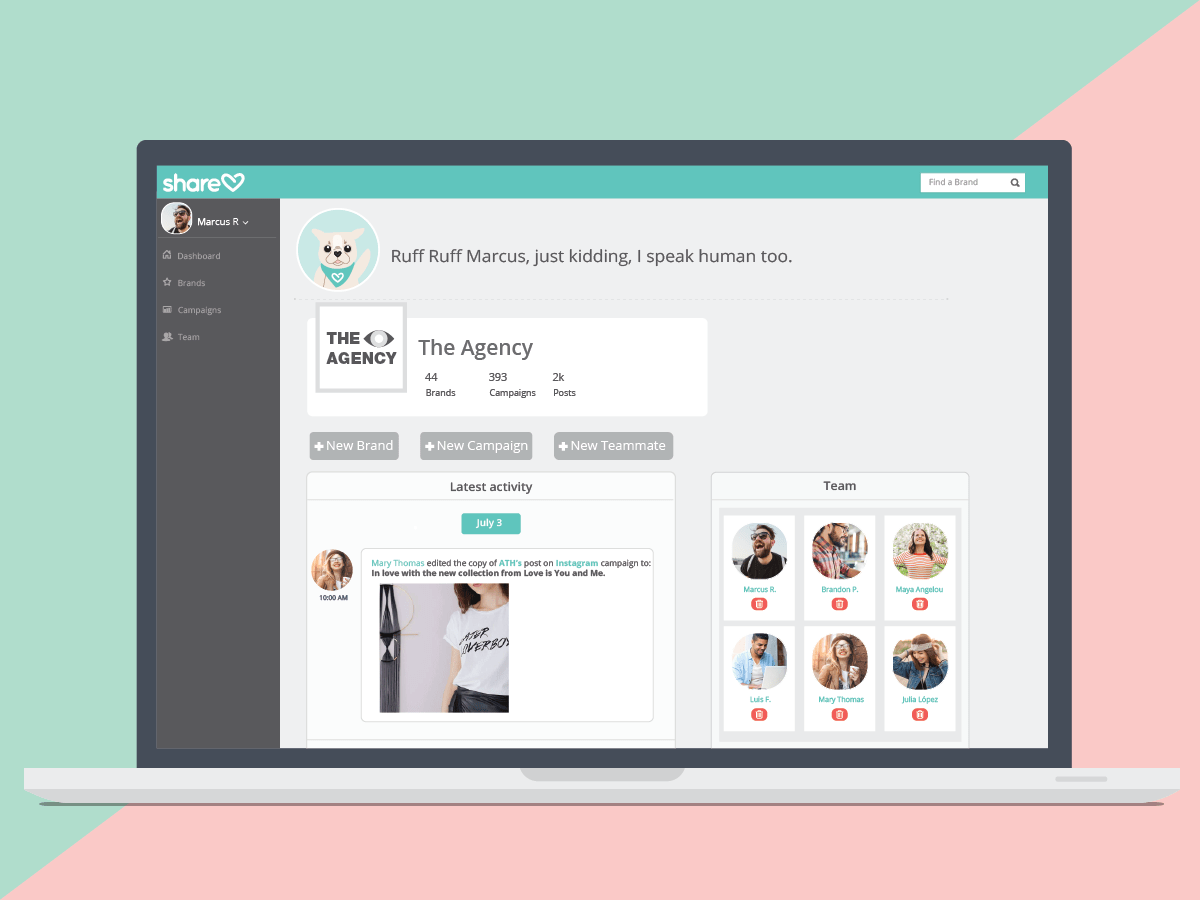 Our dashboard's Activity Feed is open for everyone! It welcomes each user with the latest updates about the campaigns they're working on.
It is also designed accordingly for each user, personalized and timed in relation to the user's role and team membership.
For example, admin users can see a comprehensive view of the latest developments from all the campaigns the company is working on.
Client users, on the other hand, can only see direct comments sent to them.
So it pretty much comes down to whether you're hosting the party or bringing the chips.
The party menu: What's cooking for brands?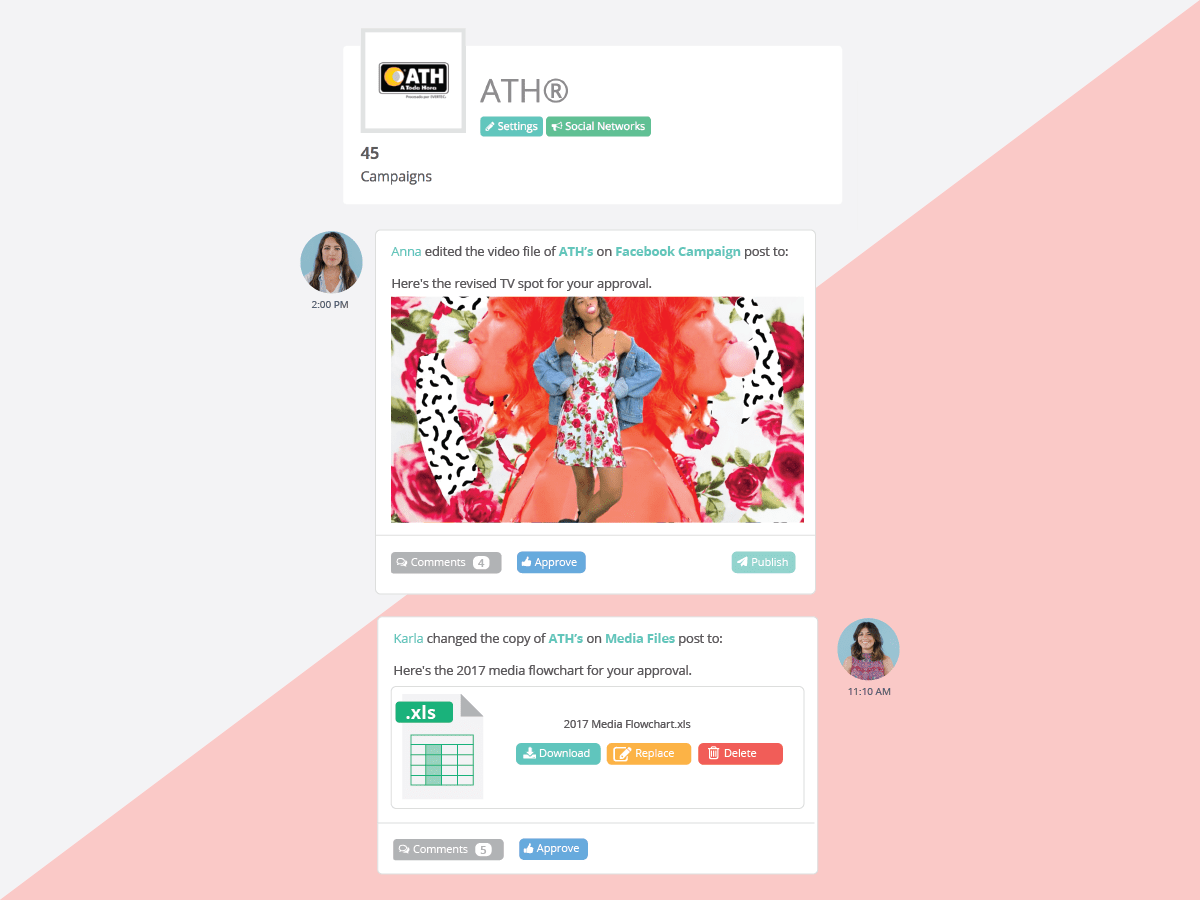 We've added a little spice to brand profiles. Each profile now highlights their latest campaign developments.
Same as in our dashboard, you can see your team members progress in realtime as they cook up something good.
The brand activity view presents the latest developments from all the brand's campaigns. So you'll always know what's new on the menu.
Party talk: What's up with campaigns?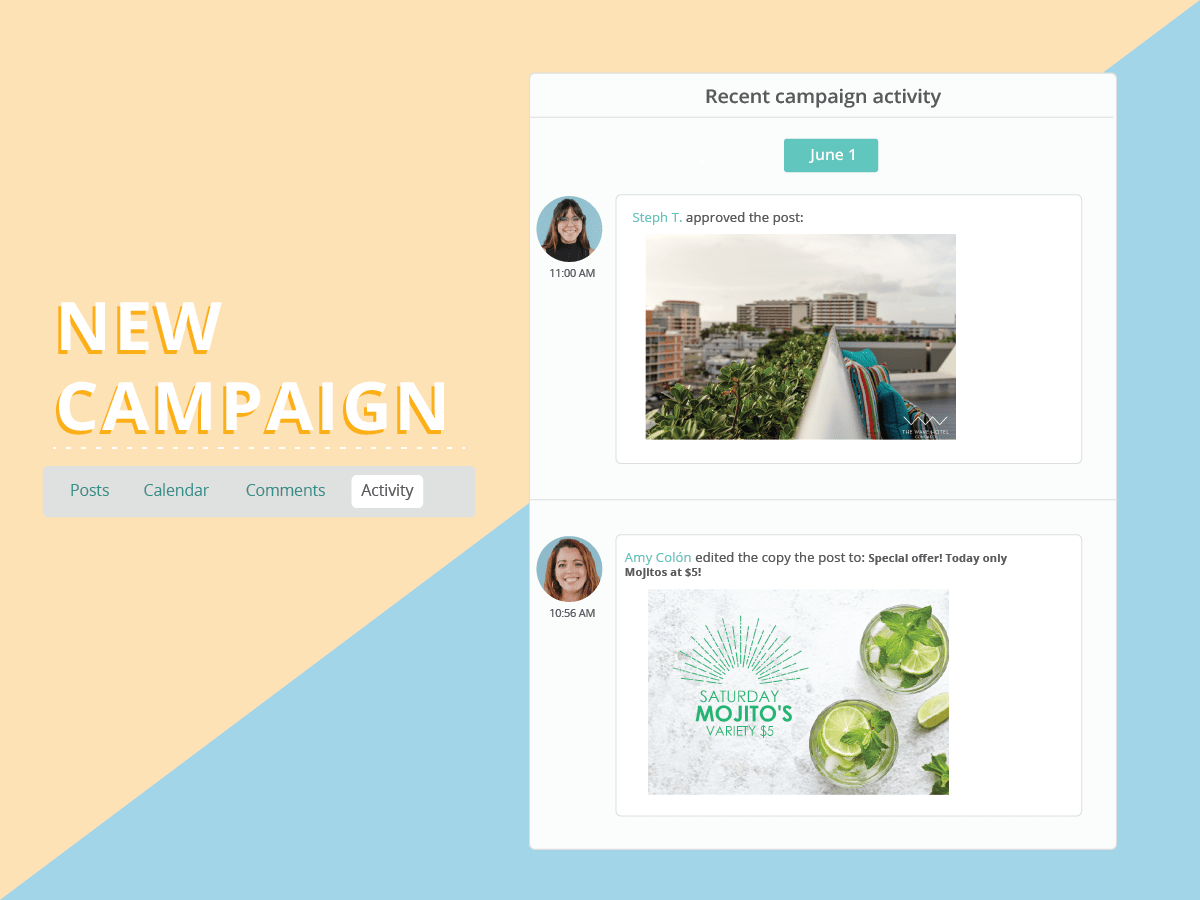 We like to give you something to talk about. Watch your team members post campaign updates as they happen.
The campaign activity feed helps teams work faster and smarter, so the party never stops!
Get jiggy with it and Share the love!