Updated Feb. 2023
Find out how to make money on TikTok by selling products, using ads to your advantage, driving traffic to your website, building a targeted audience, and more. 
In this guide, we show you the different ways that brands make money on Tiktok.
U.S. brands and businesses earn money on TikTok by driving sales to their website, collecting payments from the Creators Fund, using TikTok ads and influencers, and publishing organic, compelling content regularly.
Keep reading to discover more about the different ways that brands and businesses make money on TikTok, and find out how to generate more profits for your own brand.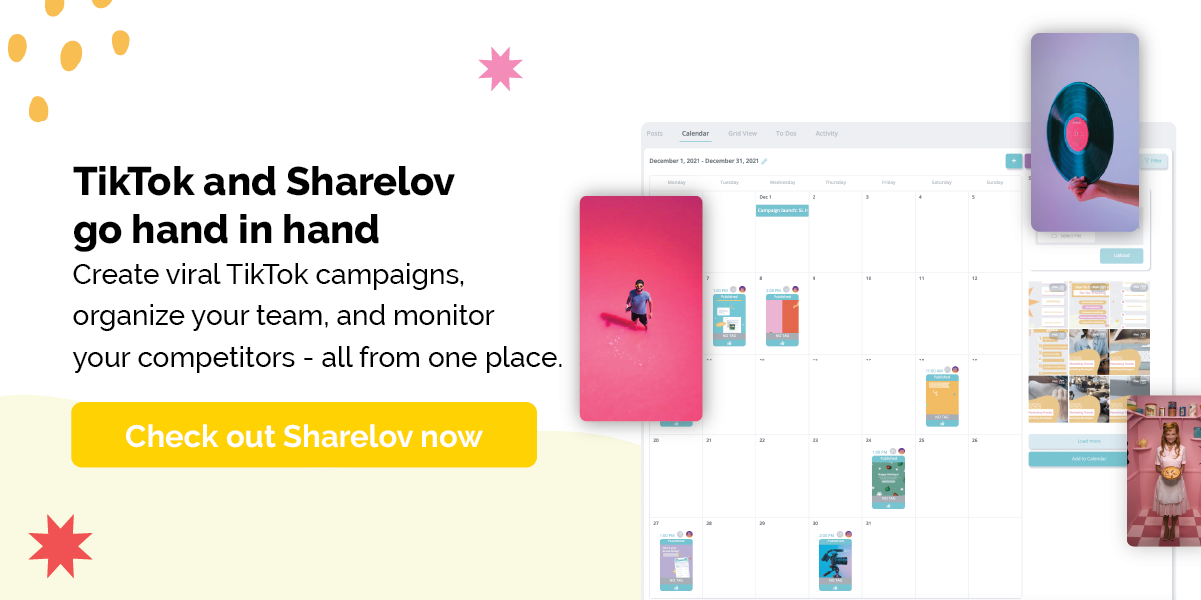 4 Ways Brands Can Make Money On TikTok
There are several ways brands can generate profits from TikTok, including product sales, Creator Fund, ads, influencers, and organic content.
#1 Sell Products On TikTok
TikTok no longer allows U.S. accounts to sell products directly on its platform, but you can market and promote your products from the platform to drive sales.
If your potential customers are under age 35, chances are that your product is a good fit for TikTok since most  (75%) users are between 18 – 24 years old: 
43% of TikTok users are

between 18 – 24 years old.

32% of TikTok users are

between 25 – 34 years old

.
Successful TikTok brands garner millions of views and a high ROI while driving massive sales to their product pages.
For example, custom temporary tattoos by Momentary Ink launched a TikTok campaign that reached 14 million views with a 1.5% click rate. Its CPA was 22% more efficient than its category benchmark, and 60% of its new buyers credited TikTok for discovering the product.
Household, beauty, novelty items, and innovative new products aimed at the under-35 age group are a good fit for the platform since most of its viral and trending products fall into one of those categories. 
Sports, food, and entertainment-related items may also be an excellent match, especially if you focus on building a targeted audience rather than a massive general following.
Some of the most successful products on TikTok include:
Cosmetics

#makeup ("BeautyTok")
For example, milkmakeup's TikTok shows off its makeup line with short product demonstrations that show off its many different shades, colors, and applications.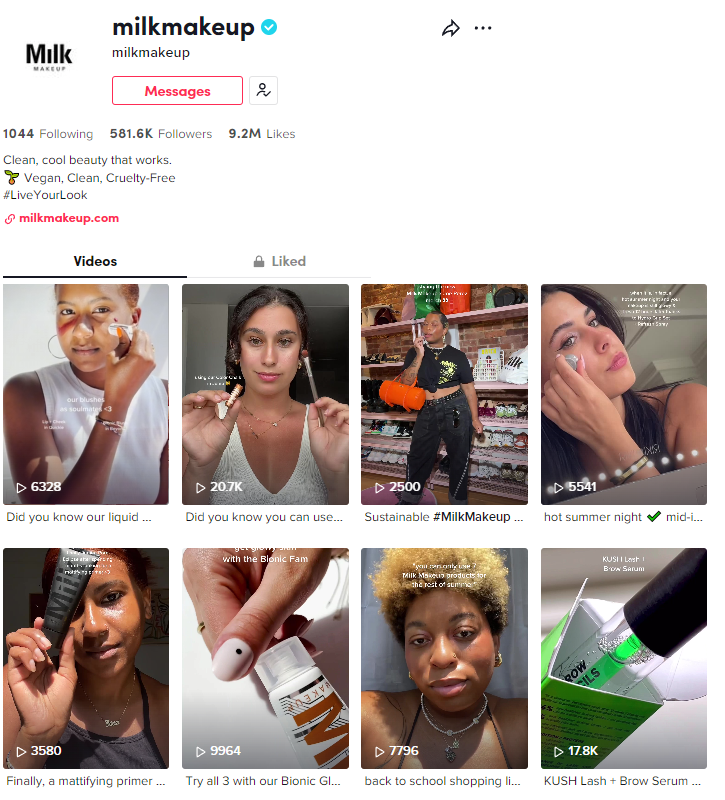 LED light strips help create ambiance for TikTok dance videos, which is probably one of the reasons they're a big hit with users.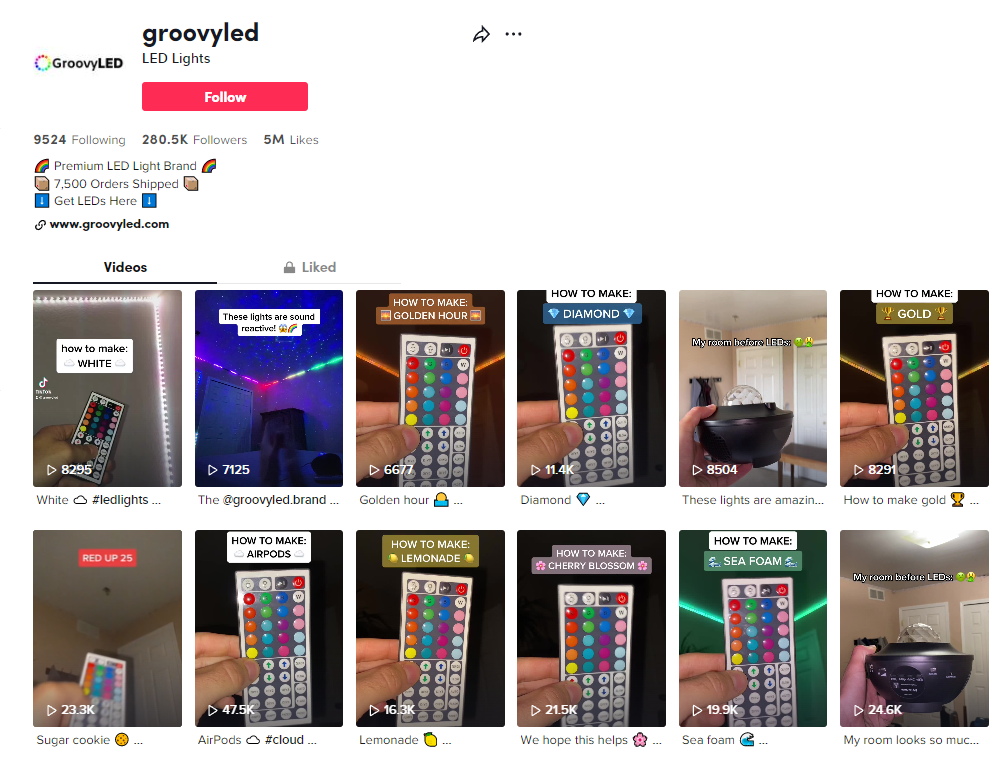 Groovyled drives sales from TikTok by including a strong call-to-action on its profile, "Get LEDs Here," followed by its website link.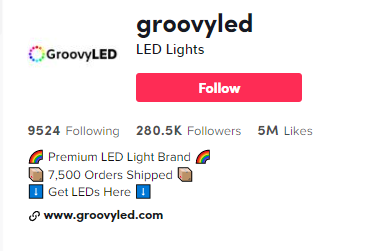 @Beasthealth's Beast Blender is an excellent example of a kitchen appliance that gets a lot of attention from the TikTokc crowd. Its visual excitement lends itself to captivating videos, which help encourage user-generated content such as unboxing and product demonstration videos.
Cleaning products (#CleanTok)
How can household cleaning products possibly make their way into top trends on a platform packed with young people who love to have a good time? Good marketing! Household cleaning products lend themselves to stunning video experiences.
For example, trending product "The Pink Stuff" is a basic household cleaner (that works well and is housed in unmistakable packaging), and TikTokkers love to watch dirty things become clean! Its UGC content is packed with reviews and demonstrations.
When considering whether your product is a good fit for the platform, check out the current trends to learn whether it ties into any of the top trending categories. 
Top TikTok content categories:
Entertainment

Dance

Pranks

fitness/sports

Home renovation & DIY

Beauty & skincare

Fashion

Recipes & cooking

Pets
If your products support any of the trending categories, you already have an edge.
Look for unique, creative ways to develop videos that are exciting, fascinating, captivating, heartwarming, or fun, then run campaigns specifically designed for conversions.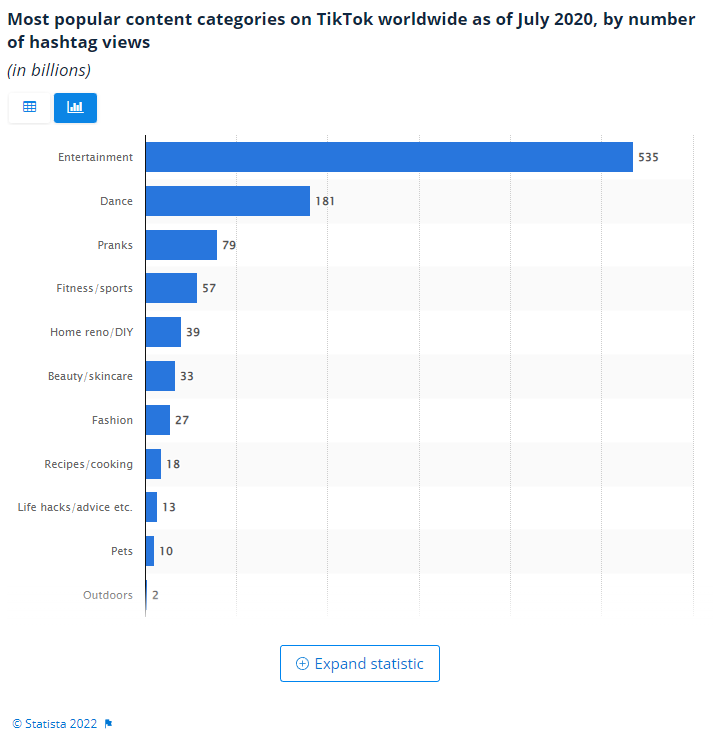 Find out more about how to drive traffic and sales from TikTok to your product sales pages in our guide, 7 Ways To Drive More Traffic And Sales From Tiktok.
#2 Earn $$$ From TikTok Creator's Fund
Earning money from views, likes, and engagement is possible on TikTok, however, most creators are struggling to learn how to earn more money from the fund.
TikTok is vague about how much the fund pays creators, but general estimates land around 2 cents per 1,000 views. For example, if you had 1 million views, you might collect $20 – $40, and if your video goes viral with 10 million views, you might earn between $200 – $400.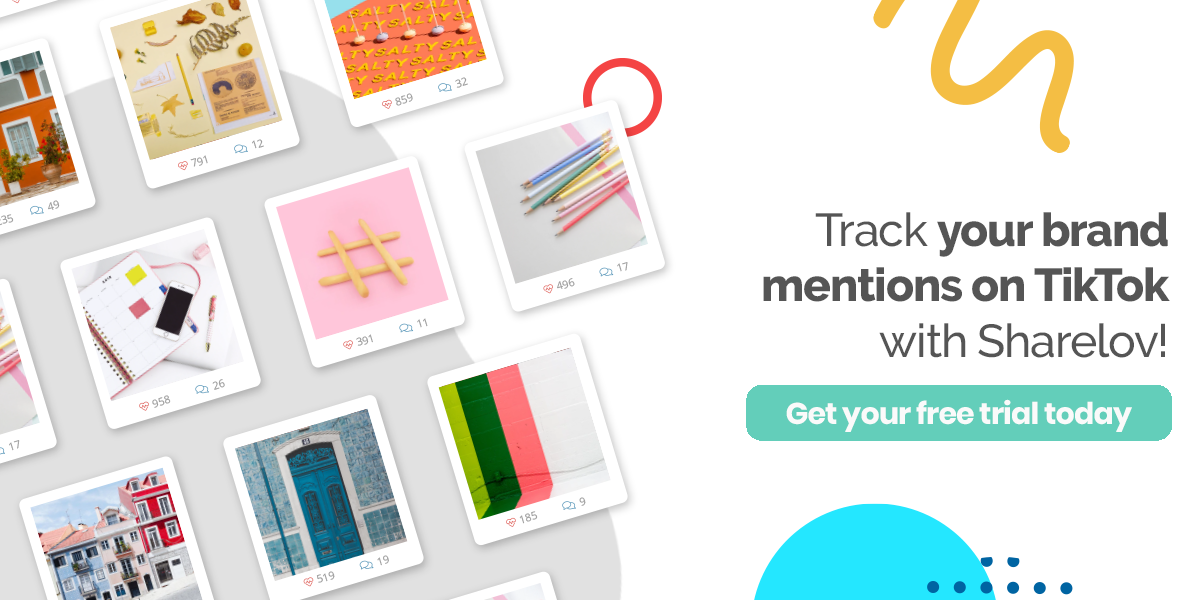 Entrepreneurs, artists, dancers, and other creatives — anyone with a PRO account — can earn money from TikTok's Creator Fund –provided they meet the eligibility requirements.
Eligibility requirements for the Creator Fund:
At least

10,000 followers

, and at least

100,000 video views

in the past 30 days

Based in the US, UK, Germany, France, Spain, or Italy

18 years of age or older

Have an account that fits TikTok's Community Guidelines
The Creator Fund pay scale calculates several factors to determine the pay rate, including:
Views

Authenticity

Engagement

Amount of content
While this may be a good way for newer businesses to drum up funds for advertising, most brands that meet the requirements of 10,000 followers and 100,000 views each month are better off focusing on product sales where they can earn real profits.
Entrepreneurs and creatives with a large, engaged audience can earn a few dollars from the Creator Fund, however, they can earn a lot more money on TikTok by selling their own products or merchandise, or partnering with brands to promote theirs (top TikTok influencers can earn $50,000 – $100,000 for a successful brand partnership).
New! (February 2023) 
TikTok recently announced a brand-new program for Creators called the TikTok Creativity Program, which will be available to all eligible U.S. Creators in the coming months. 
The TikTok Creativity Program Beta is a new addition to the platform's monetization tools. It was developed with input and feedback from actual creators, and designed to help "generate higher revenue and unlock more opportunities for creators." 
The new program is currently in testing, and TikTok has not released its full details yet.
If you are a TikTok creator who is at least 18 years old and has an account in good standing, you may be eligible to join the TikTok Creativity program when it's released. Eligibility will also rely on minimum follower and view requirements, but TikTok hasn't been specific on the numbers yet.
To learn more about the TikTok Creativity Program as it is tested and released in the U.S., follow the Sharelov blog for full details!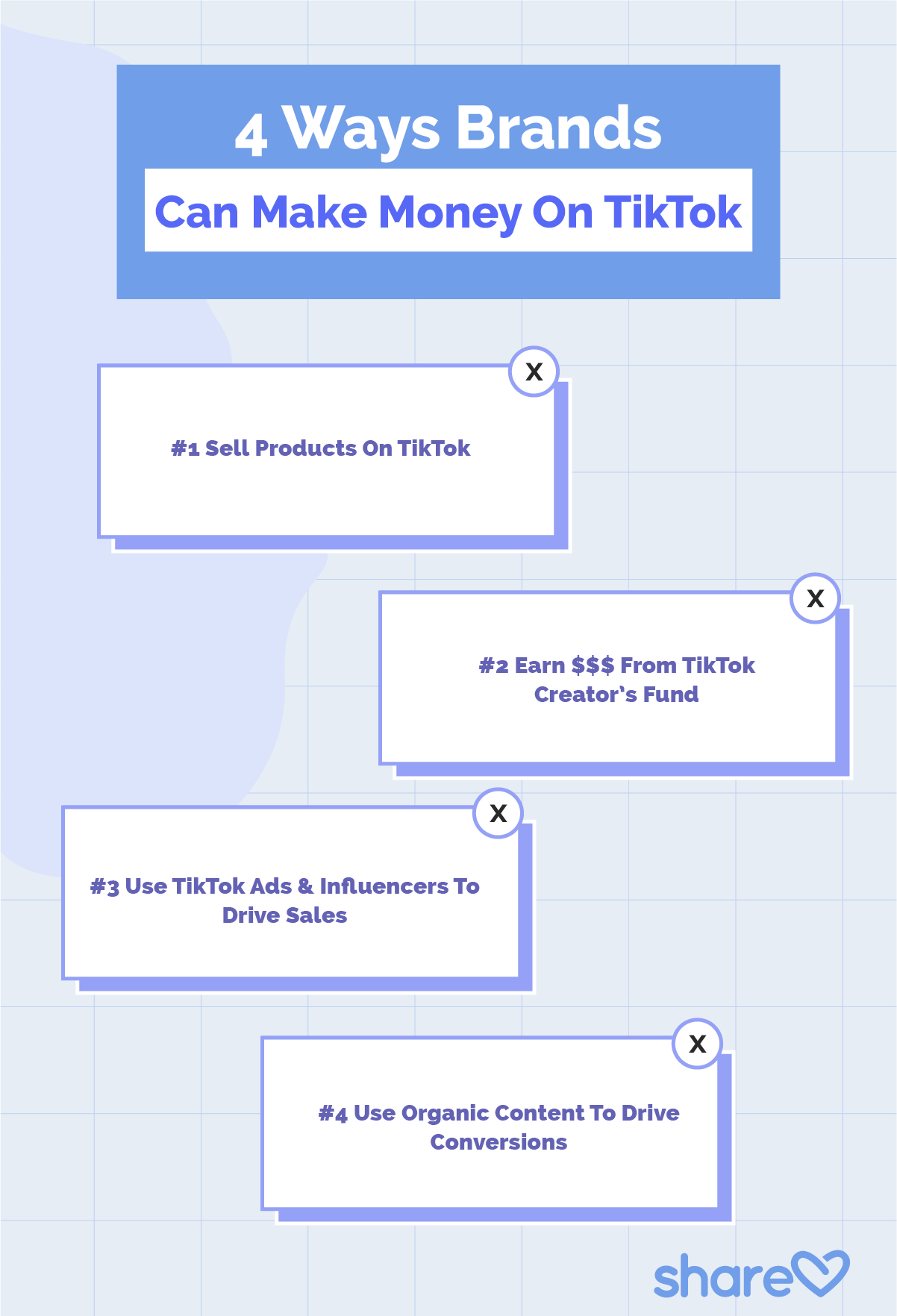 #3 Use TikTok Ads & Influencers To Drive Sales
TikTok ads and influencer partnerships are the best way for brands to make money from TikTok. 
Whether you're selling products, services, or software, a good advertising and influencer campaign can significantly boost your sales.
For example, The Air App, a social networking and matching site for athletic recruiting, launched a targeted App Install campaign that combined influencer partnerships with Spark ads. The campaign garnered 22 million views and 43,000 conversions.
Another brand with successful TikTok sales, At Last Entertainment (@weddingduo), used TikTok advertising to reach engaged couples for its wedding planning and DJ service. Its campaign brought the company a 90% increase in likes, follows, and shares, with 75% of its new clients coming from TikTok.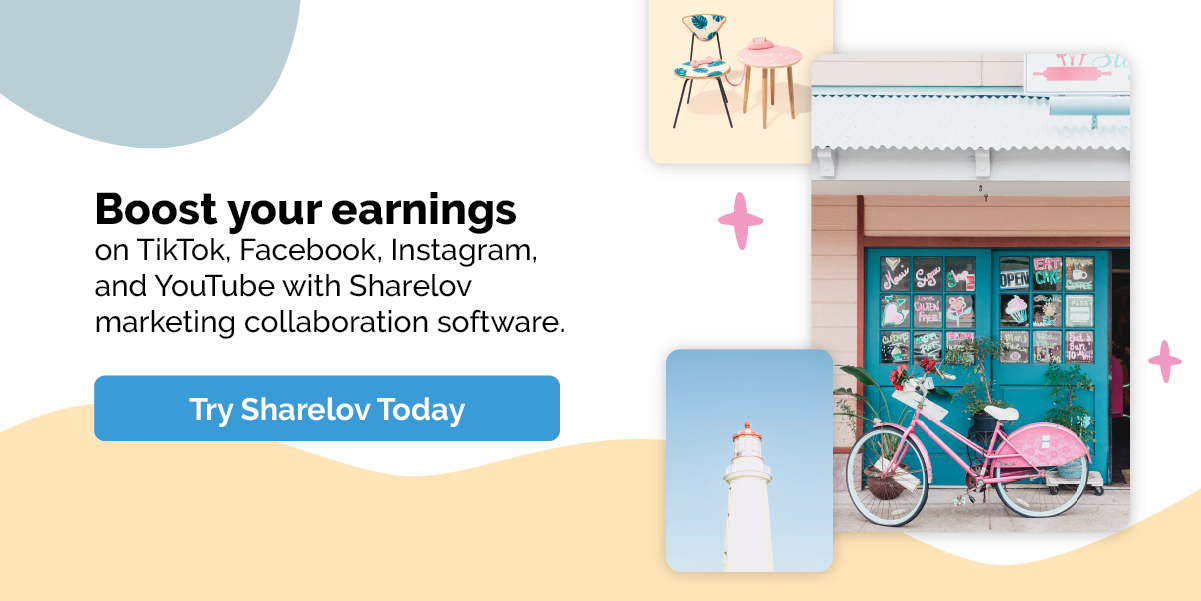 #4 Use Organic Content To Drive Conversions
Despite its massive success and popularity, TikTok is still an excellent platform for brands to cultivate a large targeted audience that will subscribe to their mailing lists and buy their products.
How To Boost Conversions On TikTok
To boost sales and conversions on the platform, begin by optimizing your TikTok profile page. Include a call-to-action in your profile, and use your profile link to send users to a landing page, product page, or website.
Next, create engaging organic content with a call-to-action that encourages people to use the link in your profile to view products or visit your website.
What Type Of Content Should You Post?
Post irresistible, compelling videos that TikTok users can't pass up. 
Don't try to please everybody. Instead,

create videos targeted to your niche audience

, to increase your chances of boosting conversions.

Use soundtracks

that are popular with your audience.

Post content when your audience is most likely to engage

with your brand. When is your audience most likely to engage with your content? Find out in our guide

Best Times To Post On TikTok

, which also shares pro tips on how to produce engaging TikTok content.

Monitor your competitors

and industry influencers to learn what similar audiences respond to.
How To Monitor Your Competitors And Influencers On TikTok
You can easily monitor your TikTok competitors and industry influencers with Sharelov Collaboration software (that's us!). If you don't already use Sharelov, you can give it a try for free here.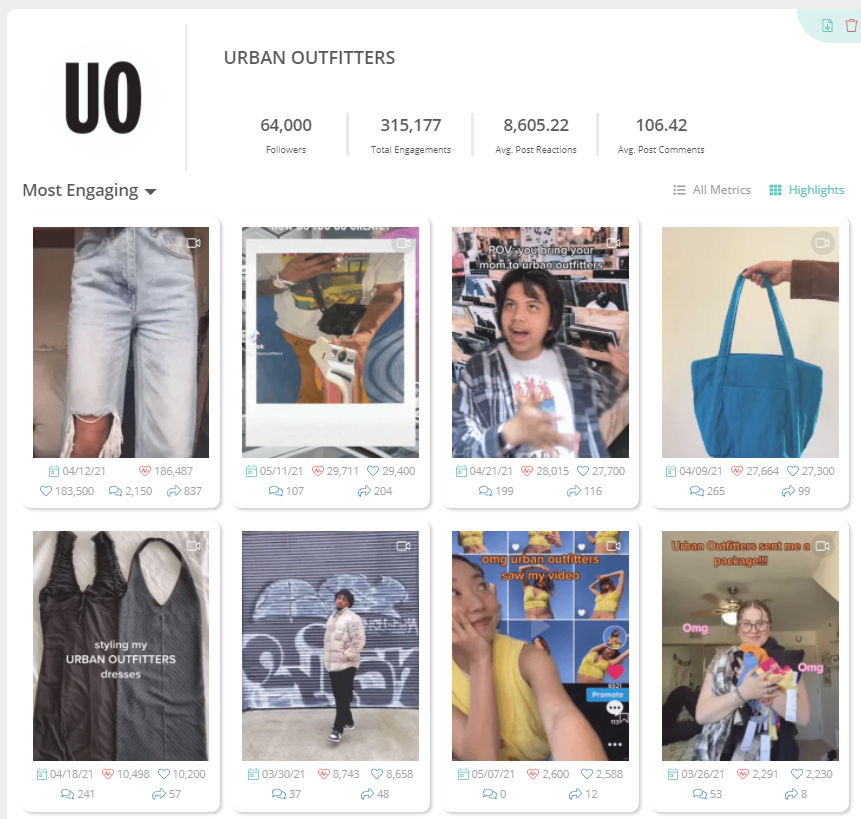 To get started, go the the "Monitor" tab of your dashboard, then click the "Competitors" sub-tab.
Here's how it works: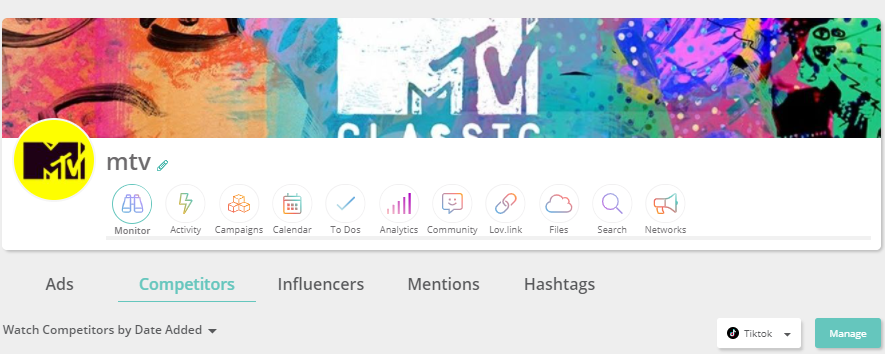 Next, select "Manage" in the top-right corner, then choose "TikTok" from the dropdown menu. From there, you can add your competitors' and influencers' usernames (up to 10) and choose "Watch."
Now, you're ready to view your competitors' content and metrics, and you can do it in seconds a day.
Go to the Monitor" tab from your Sharelov dashboard.

Choose the "Competitors" sub-tab.

Scroll down to view competitors' content and engagement metrics. You can filter by recency, number of engagements, follower count, post reactions, or alphabetically.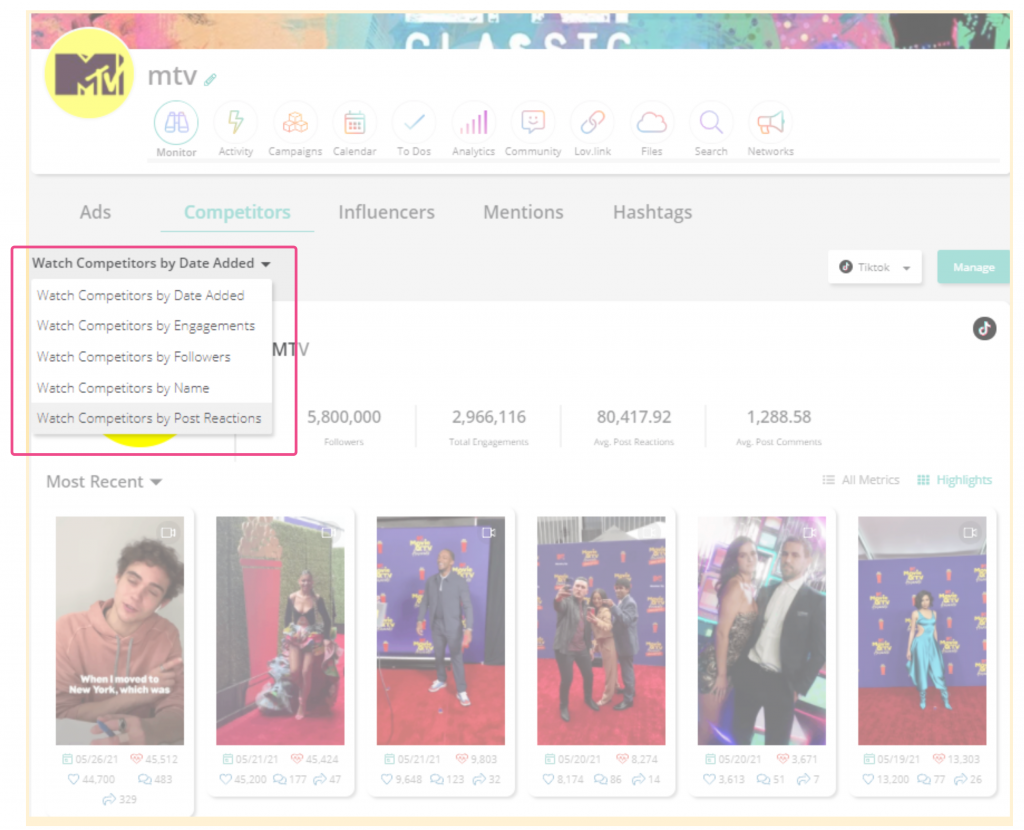 The key metrics included with your monitoring tools help you quickly navigate to the most successful content, so you can quickly determine what's working for similar audiences.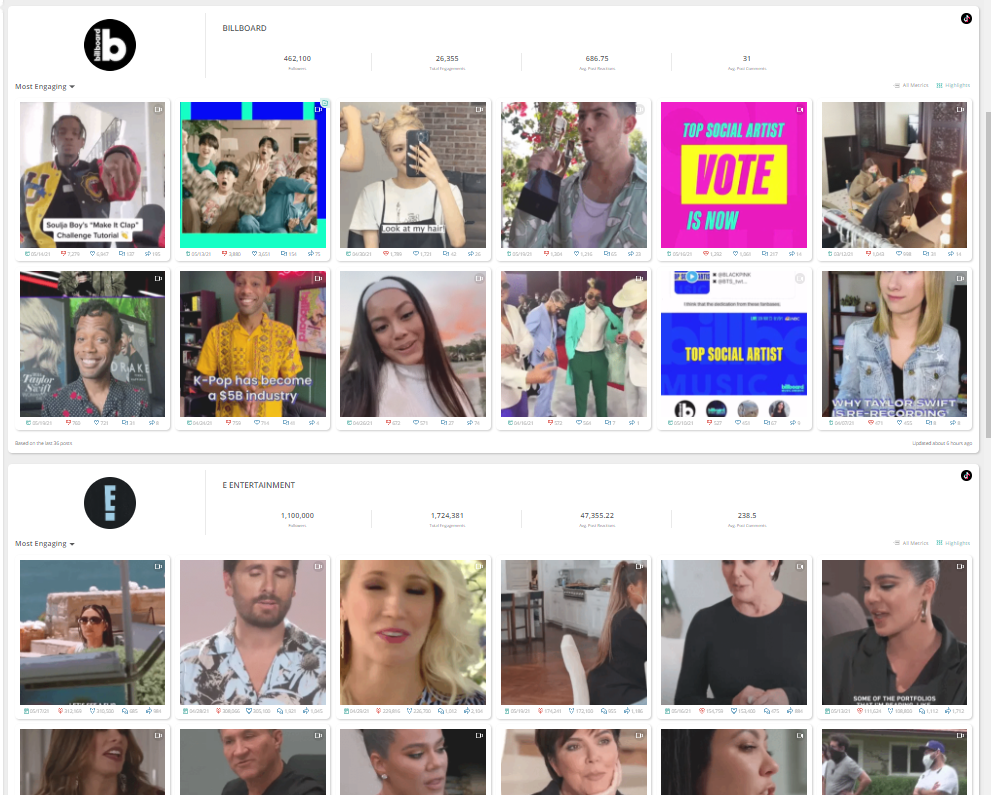 Monitoring your competitors' content gives you valuable information about what type of videos might work well for your audience, so you can aim to develop content that's a step up from your competitors.
You can earn money on TikTok in several ways, including the Creator Fund that pays out to accounts with exceptional views and engagement. 
However, selling your products by producing organic content, partnering with influencers, and running TikTok ad campaigns are the most promising ways to earn the highest profits from the platform.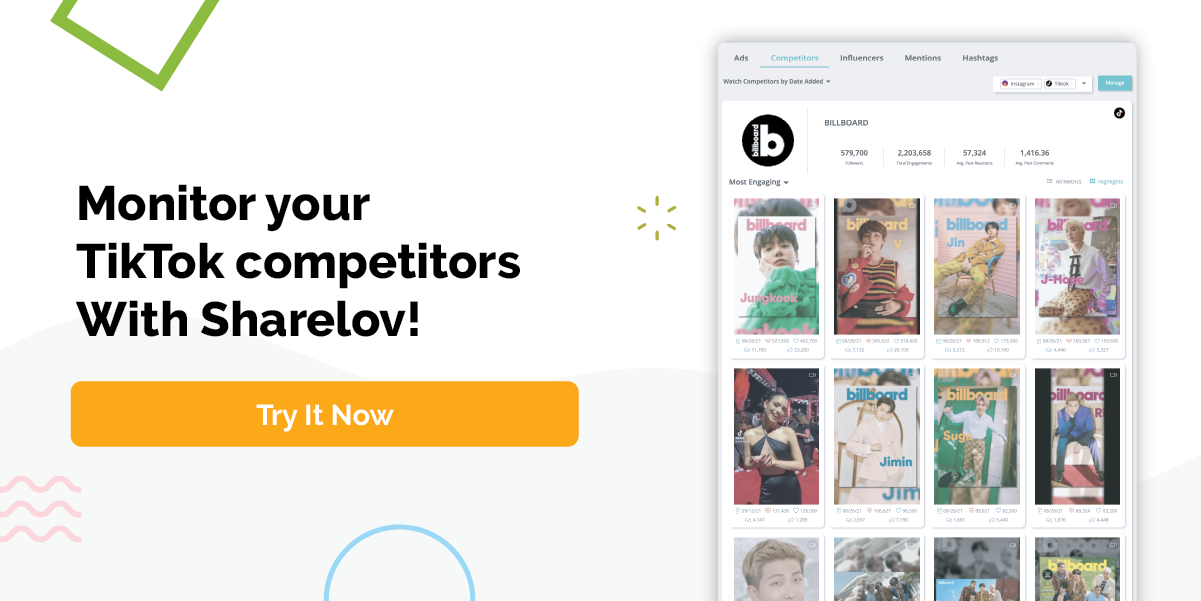 8 Tips To Help You Increase Your Earnings From TikTok
Kick your TikTok profits up a notch with the tips in this section!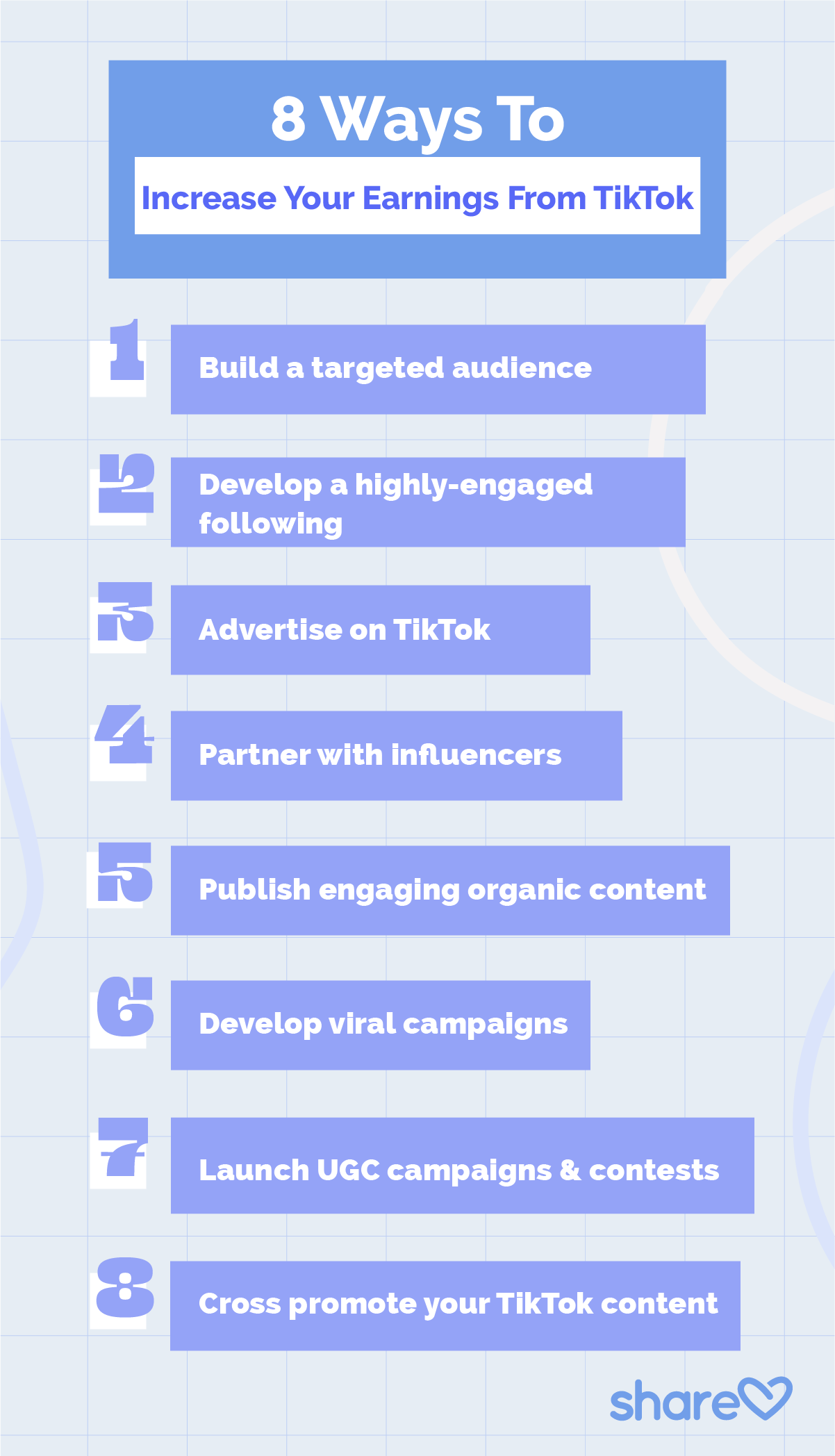 Tip #1 — Build A Targeted Audience
Be on the lookout for the temptation to add more and more followers, regardless of the quality. Sharing your content with a million people doesn't do you any good if they're not good candidates to buy your products or services!

Instead, appeal to people who are more likely to buy by creating content and ads designed to attract your ideal target audience.
Tip #2 — Develop A Highly-Engaged Following
If your engagement rates need a boost, consider publishing TikTok Live videos.

Live is an excellent way for brands to build the types of relationships and connections that lead to more sales. It's a great format to help you boost overall engagement rates and sales.

To find out how to go Live on TikTok, and check out ideas, examples, and tips for your Live videos, check out our guide: How To Go Live On TikTok
Tip #4 — Partner With TikTok Influencers
By the year's end, influencer marketing is expected to become a $15 billion industry, and the majority (66%) of brands increase their influencer partnership spending.
There's a good reason influencers are such big business on social media, especially on TikTok. Influencer marketing works.
For example, Ren Skincare partnered with some of TikTok's best-known beauty influencers (with the help of The Influencer Marketing Factory) in a campaign designed to boost brand awareness and conversions for its product the Evercalm Rescue Mask. One influencers, Edward Zo, published an authentic product review that resulted in 68,000 views.
The full campaign resulted in nearly half a million combined likes, 1600 shares, 2200 combined comments and 35,633 clicks.
Influencer agencies such as Obviously, Viral Nation, and The Influencer Marketing Factory help brands partner with influencers and develop successful campaigns.
However, you don't need to hire an agency to partner with influencers. In one marketing study, 77% of respondents said they run influencer campaigns in-house rather than hiring an agency.
Many times, you can hire an influencer directly by DM'ing them, provided they're not a celebrity-level influencers. Local influencers and non-celebrities are often affordable for any business, and often have much higher engagement rates than the top-earning or celebrity influencers.
Influencers can expose your brand to a new audience, and if you choose the right ones — that audience will be packed with your target customers!
To learn more about how to hire and work with influencers to increase your income on TikTok, check out the Sharelov Guide To Influencer Marketing.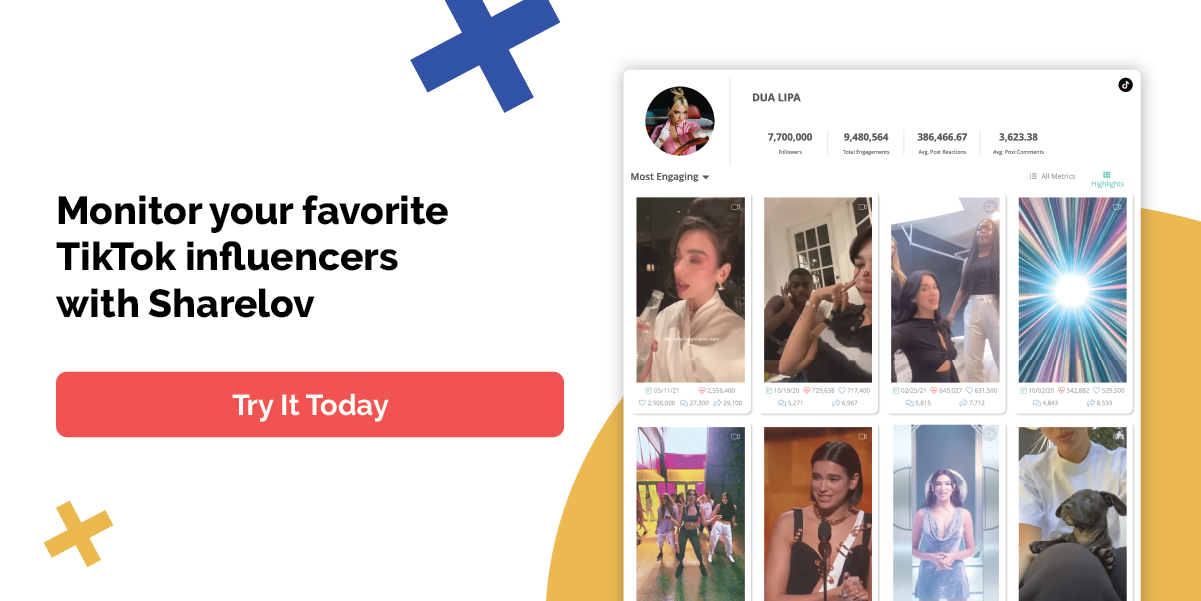 Tip #5: Publish Engaging Organic Content
Consistently publishing entertaining organic content on TikTok will help you build a following that supports your business and shares new product release information with friends and family.
For more tips on how to create content that engages TikTok users, check 118 Ideas for Outstanding Social Media Content.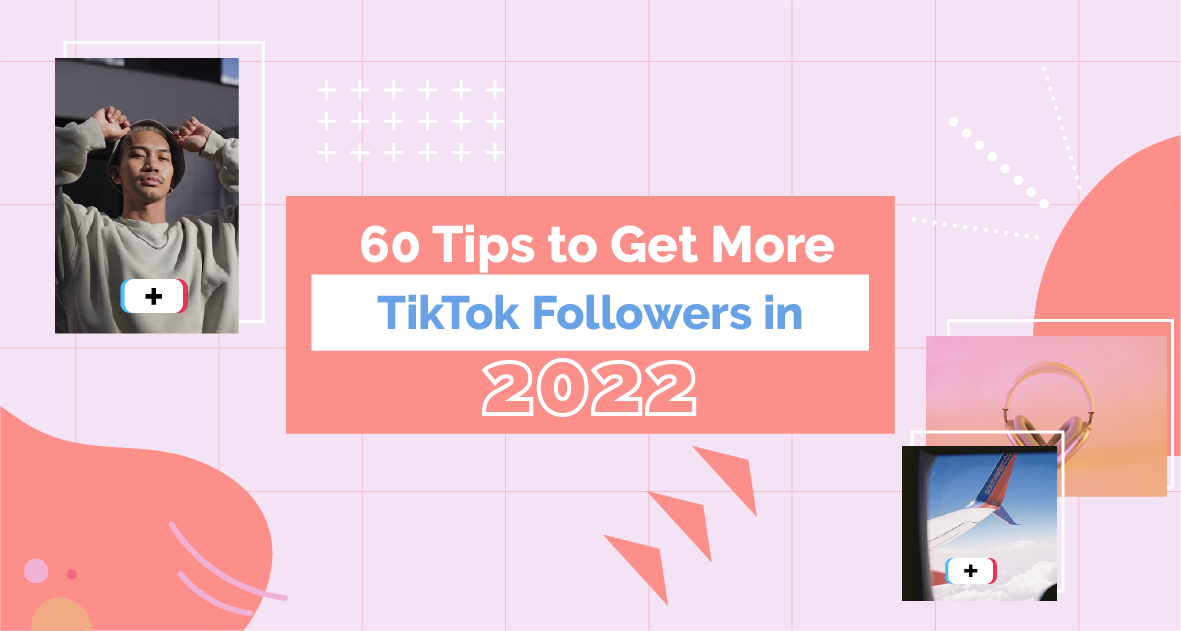 Tip #7 Launch UGC Campaigns And Contests
User-generated content has a powerful impact on people's buying habits, particularly on social media.
According to a report by EveryoneSocial:

92% of consumers turn to people they know for referrals above any other source.

84% of consumers

say they trust peer recommendations above all other sources of advertising.

79% of people say UGC highly impacts their purchasing decisions.
You can encourage your followers to share reviews, unboxings, and branded hashtags with their family and friends by running contests that reward them for sharing.
This is often done by posing a challenge or holding a giveaway that requires users to add your hashtag when they post the content.
UGC campaigns are an excellent way to provide social proof to potential customers who are considering your product. They're also a great way to expand your brand reach and build your niche audience on TikTok.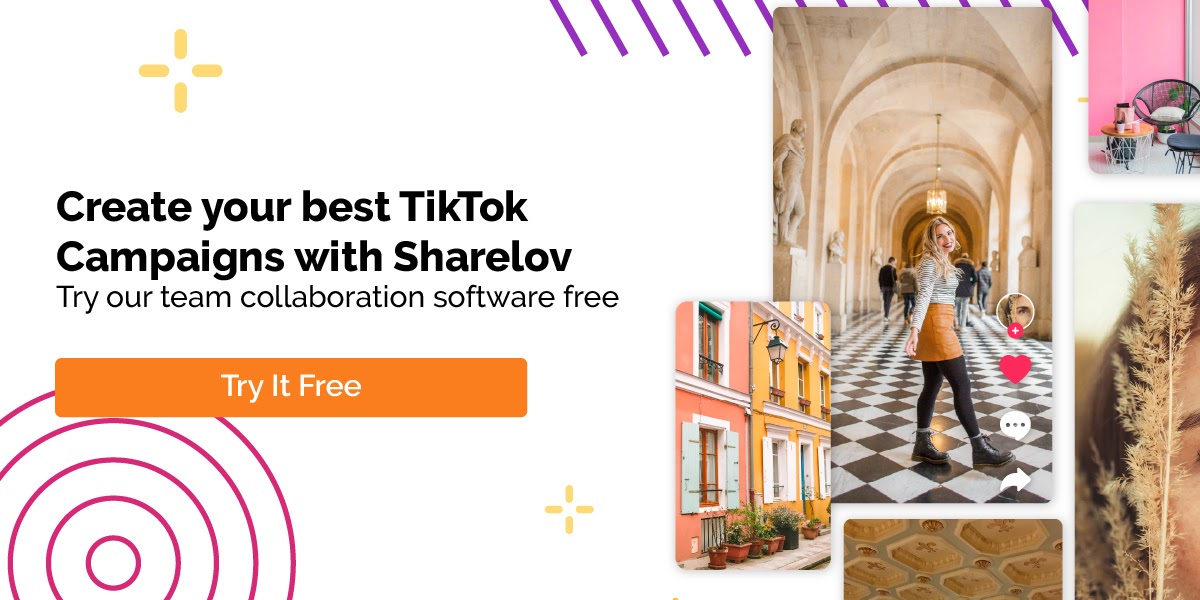 Tip #8: Cross-post your TikTokcontent
Cross-posting your TikTok content to other social media networks such as Facebook and Instagram can give a serious boost to your TikTok sales and conversions.
The catch is that if you get lazy about your cross-posting, you can lose more business than you gain.
Users on other platforms don't like to see lazy posts from brands that simply re-share from one platform to the next. It feels impersonal and give the impression that you don't care.
However, if you take a moment to personalize the caption and tailor it to each audience, cross-posting can generate massive traffic to your TikTok content.
To learn more and get tips, ideas, and examples, check out our guide Everything You Need To Know About Cross-Posting On Social Media.
Unlocking the "secrets" of successful TikTok marketing can help you make money on TikTok in many different ways. As your building your audience, try to keep sales and conversions in mind so that you're always seeking out followers with an interest in your niche.
How Brands Earn Money On TikTok
Many brands earn serious profits by marketing and promoting on the TikTok platform. When combined, advertising, influencer partnerships, and organic content can help drive significant profits from TikTok directly to your business website. 
If you're new to the idea of earning money on Tiktok, you can start small and grow into full-scale ad and influencer campaigns down the road, and grow your following with authentic, unique content that engages and connects with consumers.