We're pleased to announce the world premiere of YouTube's integration in Sharelov! As of today, you can upload your videos, share them with your team, log feedback and approval from clients and then publish directly to YouTube from Sharelov.
Call the press! YouTube is a powerhouse for online videos, with more than 1.3 billion users and 5 billion videos watched per day, making our union a thing of the movies.
So say "hasta la vista, baby" to the puzzling task of sending a 500MB video for review! With Sharelov, you can easily share with your client a single video or a comprehensive video campaign.
Even better, Sharelov is the perfect setting for any video production team, where teammates can put together a content calendar and send feedback to request changes.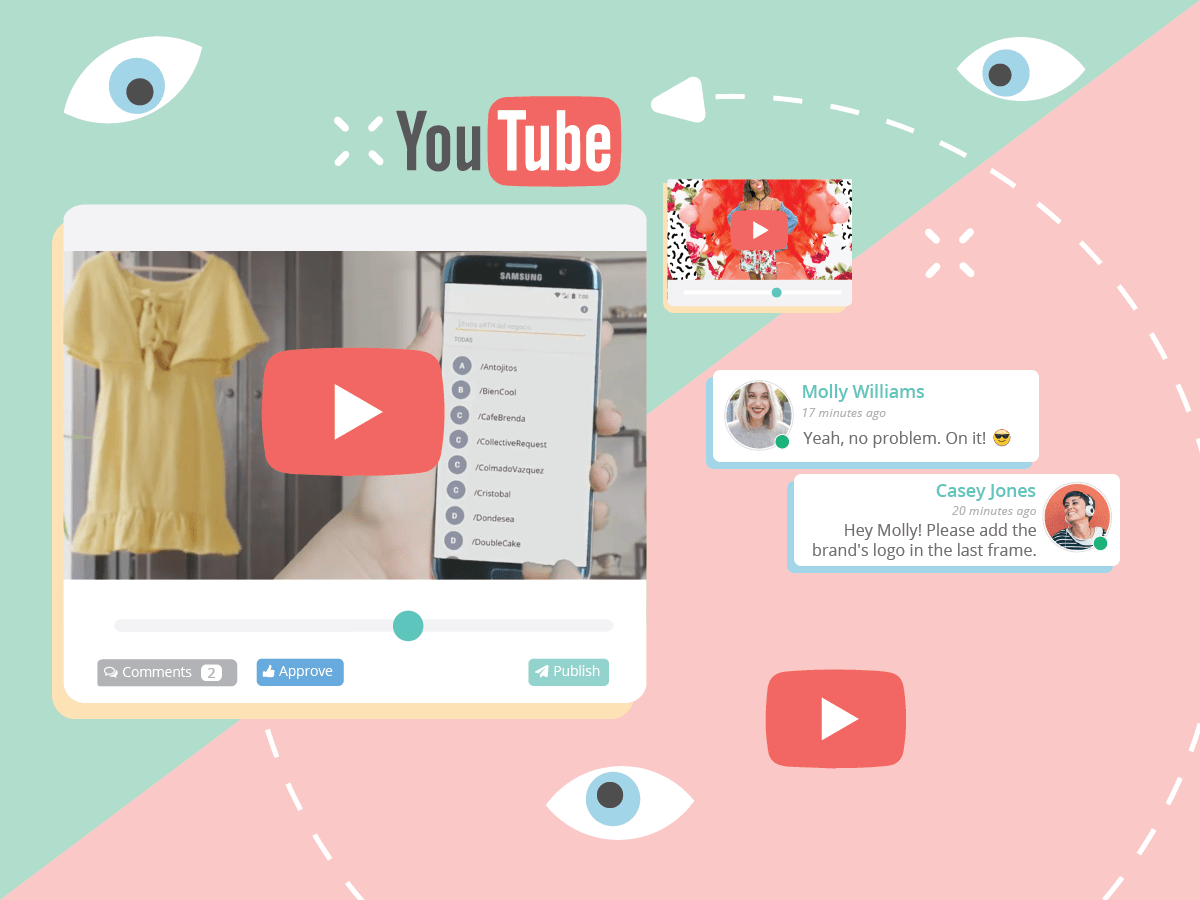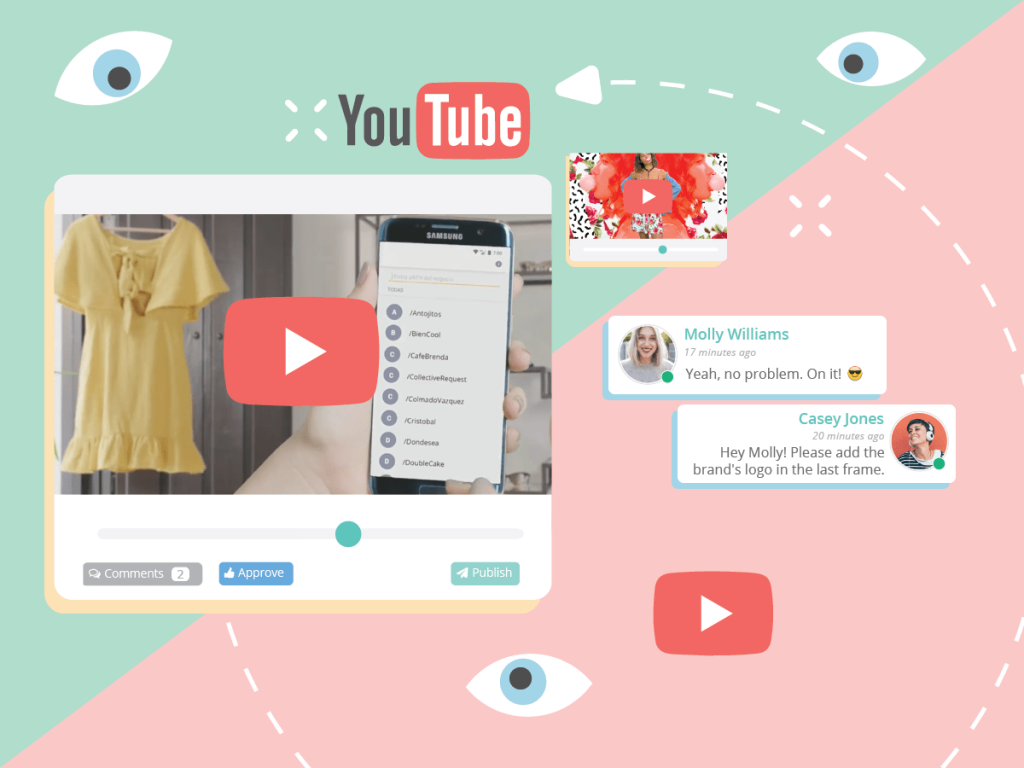 Also, everyone has access to the video's latest version, keeping everyone in the know. And when your video is approved by the client, publishing to YouTube, Facebook, Instagram or Twitter is just one click away. So seat back, relax and publish!
Ready to play the part? Follow these steps:
First, click on "Brands".
Now click the "Social Network" button and select "New Social Network".
Locate the "YouTube" option and select the desired brand you wish to add the YouTube company page.
Almost done! Click "Allow" to authorize Sharelov to publish to YouTube on your behalf.
Click "Add Profile" to finalize the connection and you're ready to go!
Repeat these steps if you need to add additional YouTube profiles.
We hope you've enjoyed the red carpet event. YouTube is now playing in a Sharelov near you!