As Instagram Reels moves into a new stage of development with its latest updates, including the Instagram-Reels Merge, you might be left wondering how to build a new brand strategy around all the changes. 
In this article, we explain what Instagram Reels is today, how it compares to TikTok, and how you can use it to boost your key performance indicators on the platform.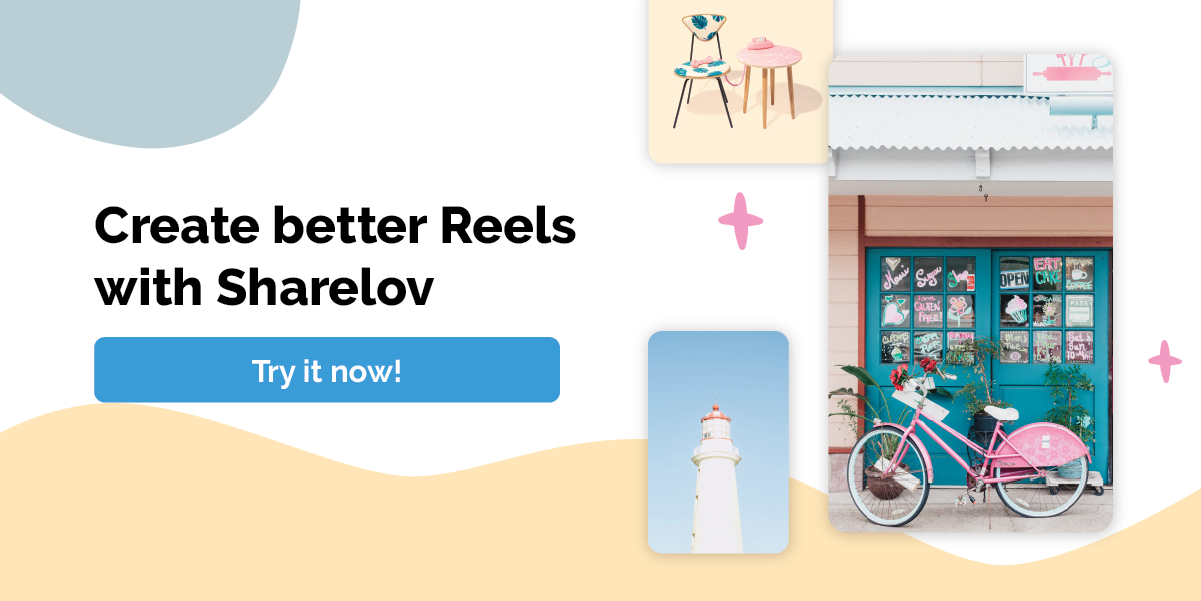 Keep reading to discover how your brand can produce and promote Reels that are algorithm-friendly so you can reach and engage a much wider audience.
What Are Instagram Reels?
Reels is the video format for nearly all videos published on Instagram. It allows you to add interactive features, visual effects, stickers, audio, sound effects, and voiceovers to videos you publish on Instagram.
For example, the "Add Yours" sticker for Reels encourages users to add their own content and share with friends — and gives you an attribution link.
Instagram launched its Reels format in 2020, mostly to compete with the dramatically fast-growing platform TikTok. However, in July 2022, Instagram merged its standard video and Reels video formats, declaring that all videos from this point forward will be Reels.
When you think of TikTok or Reels, the first thing that comes to mind is short-form videos that are mostly entertaining.
Instagram, however, announced that all videos under 15 minutes long will be published as Reels, so it seems that the maximum time limit of 90 seconds has been raised, although the company hasn't addressed said much more about new times limits.
How Do Reels Compare To TikTok?
TikTok's social media platform consists of short, casual videos from users who love to sing, dance, lip sync, and share life's "wow"moments.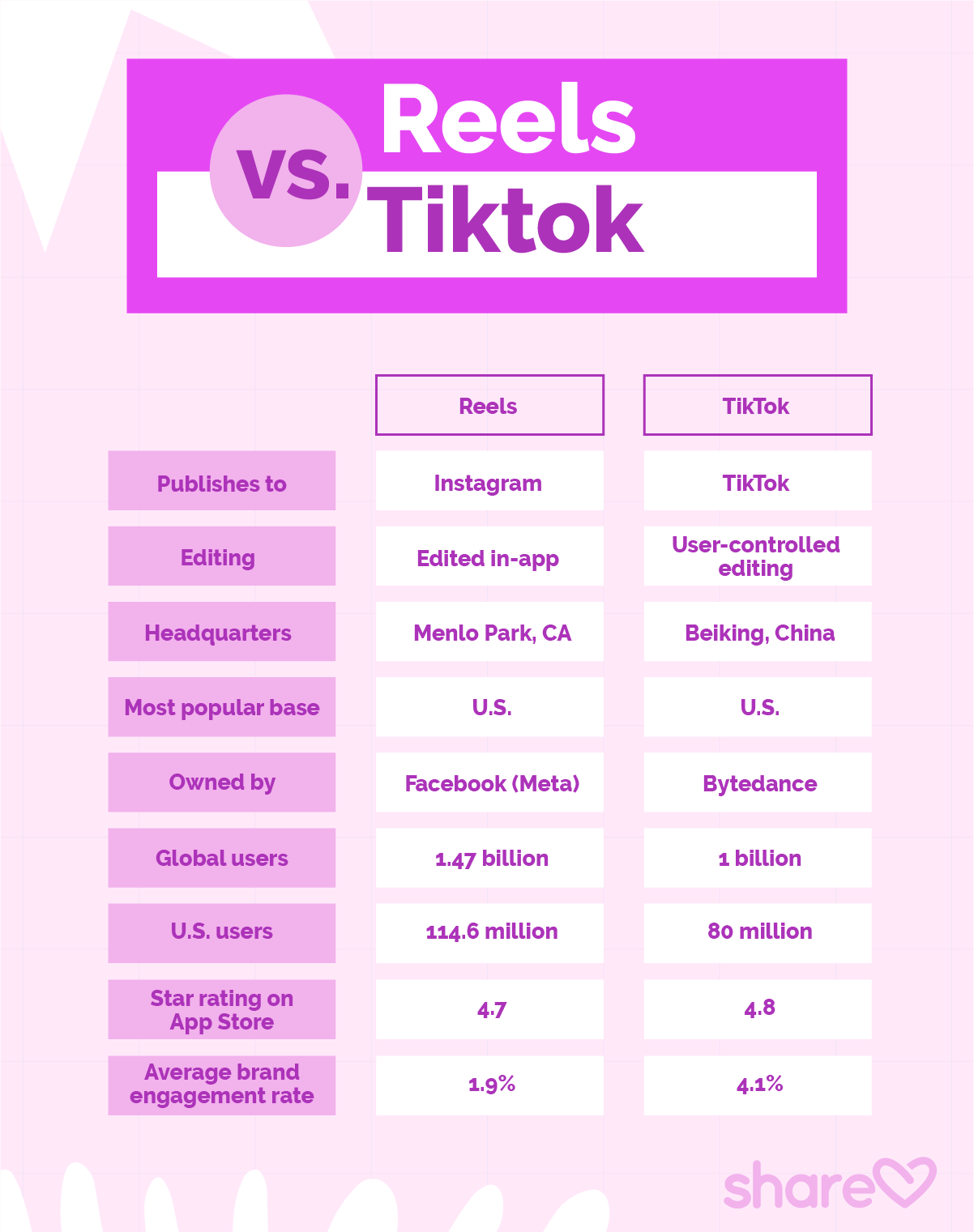 TikTok's rise to success has been quick and impressive. Its one billion active users watch more than 1 million videos every day, and its app has been the #1 most downloaded app for the past three years in a row (2020, 2021, 2022). 
TikTok:
1 billion global users

80 million U.S. users

Average user age: 62% of TikTok users are between the ages of 10 – 29

Average brand

engagement rate

: 4.1%

Average time spent on the platform:

32 minutes

per day

67% of TikTok users say that the

platform inspires them to shop

(even if they weren't planning on it).

13.1 million people give TikTok a 4.7 rating on the App Store.
On the flip side, Instagram's 1.47 billion users post 95 million photos and videos and 400 million Stories each day, and 91% of its users watch videos on the platform every week. 
Instagram:
1.47 billion global users

159.75 million

U.S. users

Average user age: 30% of users are

18 – 24 years old

, and 32% are 25-34 years old

Average brand

engagement rate

: 1.9%

Average time spent on the platform: 29 minutes per day

70% of shopping enthusiasts head to Instagram to

discover new products

.

23.5 million people give Instagram a 4.7 rating on the App Store.
How Reels Compares To TikTok
| | | |
| --- | --- | --- |
| | Reels | TikTok |
| Publishes to | Instagram | TikTok |
| Editing | Edited in-app | User-controlled editing |
| Headquarters | Menlo Park, CA | Beijing, China |
| Most popular base | U.S. | U.S. |
| Owned by | Facebook (Meta) | Bytedance |
| Global users | 1.47 billion | 1 billion |
| U.S. users | 114.6 million | @ 80 million |
| Star rating on App store | 4.7 | 4.8 |
| Average engagement rate for brands | 4.1% | 1.9% |
If your brand hasn't begun publishing Reels yet, now is the time! 
Reels can give you a massive boost in reach and likes. The average Reels reach rate is 20 – 39%, depending on the size of your audience, and it engagement rates are good, averaging between 1.51 –  3.79%, depending on the size of your audience.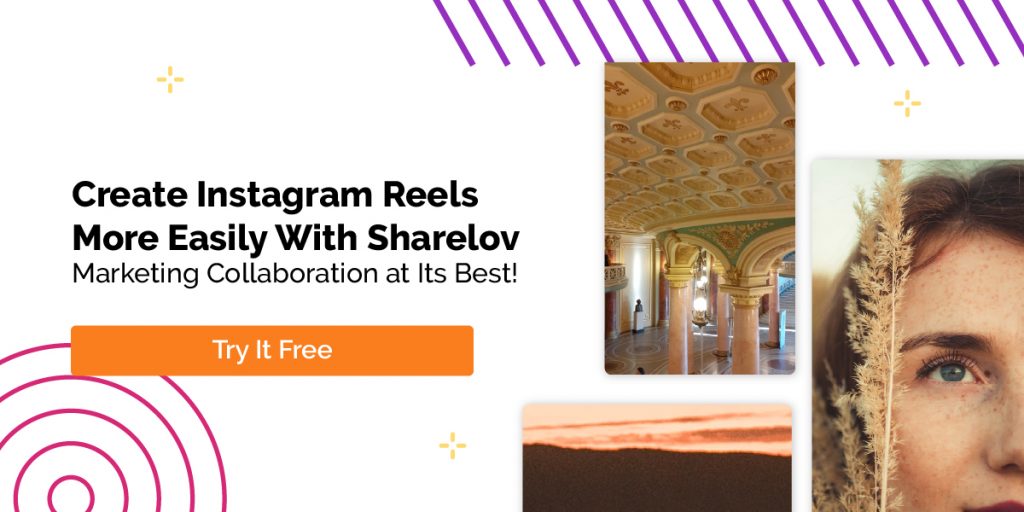 Instagram Reels Pro Tips For Brands And Marketers
Get helpful tips such as how many words to post in captions, how to use hashtags differently, and what to avoid to increase the reach and engagement of your Reels.

#1 – Post 30+ Word Captions
Posting 10 words or less for standard image posts is a common guideline that remains true in 2022. However, according to Instagram, video posts do better with captions containing at least 30 words.
#2 – Avoid Cross-Posting From TikTok
Watermarks show up when you share a video from TikTok to Instagram, and Reels with watermarks get lower priority in the Explore feed. 
If you want to publish one of your TikTok videos as a Reel, take the time to upload it to Instagram instead of cross-posting using the TikTok share tool.
Keep in mind that Reels videos allow for at least 8% more screen space than TikTok videos, so you might want to consider creating original content for Instagram instead of cross-posting from TikTok.
The good news is that you can easily cross post from Instagram to Facebook, thanks to the Reels share feature.
Source: Meta

#3 – Consider Publishing Shorter Videos
Now that Reels merged with Instagram videos nearly all videos are Reels. What does that mean for the length of your videos if you publish long-form content?
All Instagram videos less than 15 minutes in length will now be published as Reels, however:
Reels

under 90 seconds

long are

more likely to get recommended

to users, at least for now.

In most cases, viewers can't see the length of the Reel they're watching, which is likely to shorten the time they're willing to watch.

We recommend

posting 5-7 second videos or including an introduction that immediately tells why they should watch the video and maybe the length of the video as well.




For example, "In one minute, we'll show you how to…." or "Welcome to our weekly Roundtable. Grab a cup of coffee and join the conversation!'"
According to a July 21, 2022 report by AdWeek, Reels (from public accounts) will now be eligible for recommendation and viewing of more users on the platform, "starting out with those under 90 seconds long."
It will take time to learn how the Reels Video Merge affects viewing times on the platform. 
Until then, it's worth your time to get a feel for the user experience by scrolling your own feeds for 20 minutes. Then, head over to your competitors' pages and see what's working for them. Your industry influencers can also give you an insightful look into what's working for your audience. 

#4 – Avoid Low-Quality Videos For Reels
Instagram says it will deprioritize low-quality Reels in places like the Reels tab. 
For example, content that's recycled from other apps (with logos or watermarks), blurry videos, or those with low resolution will not do well in Instagram's algorithm.
Instagram Reels Specs And Requirements 
Aspect ratio between 1.91:1 and 9:16

Minimum frame rate: 30 FPS

Minimum resolution: 720 pixels.

Maximum file size for videos under 10 minutes: 650MB

Maximum file size for videos between 10 – 60 minutes: 3.6GB

Cover photo size: 420px by 654px (or 1:1.55 ratio)
To give your content the best chance of getting discovered and generating engagement, follow the specs, don't post blurry videos, and avoid reposting videos to Instagram from other apps.
#5 – Get To Know The Instagram Reels Algorithm
Give your Reels the best chance to get discovered by understanding how the Reel algorithm (which is different from posts and Stories algorithms) works.
The Reels algorithm considers how people engage with your content, what they say about it, the popularity of its audio, and details about the creator and your history of interaction with users.
To find out exactly how the Instagram algorithm works, check out our 2022 Marketer's Guide To Instagram Reels.
#6 – Use Hashtags To Define Keywords
On Instagram, how Hashtags work has changed.
In his April 2022 Instagram Story, Adam Mosseri said that Instagram hashtags don't "really" help with post distribution but they are more for categorizing content and making it discoverable to users.
The platform's 2020 move to keyword search functionality may be the reason why hashtags are now used more for categorizing content, since people enter keywords into the search box rather than using the # sign.
When adding hashtags to your Reel caption, consider what keywords you want to be found for so you can focus on appearing in searches.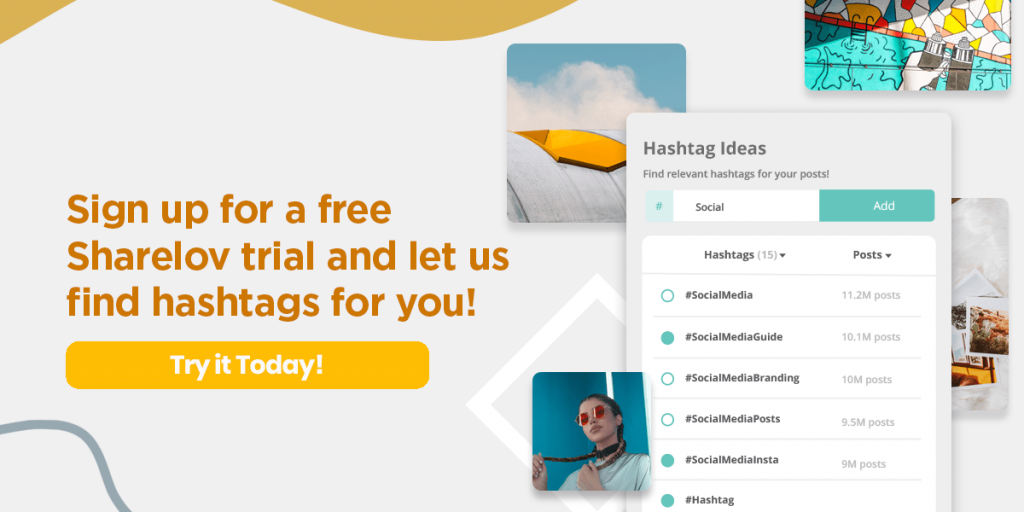 Sharelov's Free helps you instantly identify trending hashtags based on the keywords you enter.
#7 – Post Reels At Ideal Times
For the best chance at getting your Reels in front of the most people while also boosting engagement, publish Reels when your audience is most likely to be online and interacting with brands.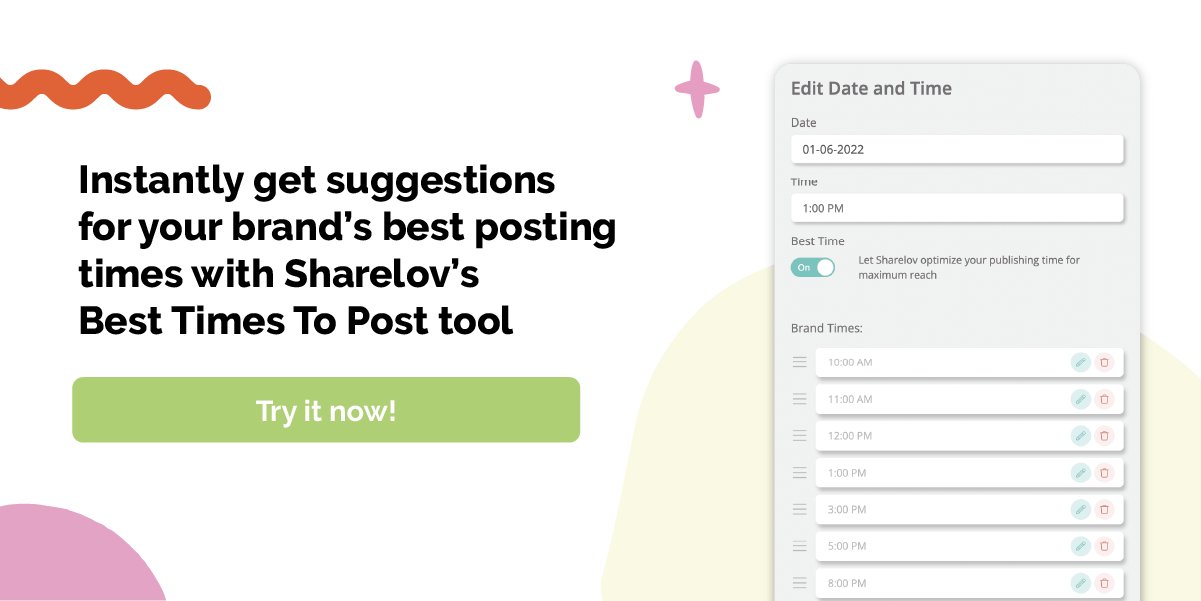 Find out the best times to post on Instagram, and how to tailor posting times to your audience, in our guide: Best Times To Post On Instagram.
#8 – Pair Reels With Carousel Ads For Maximum Reach
On Instagram, Carousels get more likes and impressions than any other type of media.
Reels' history shows a strong level of performance (up to 40%) for brands looking to boost their reach, and Carousel ads offer the highest possible reach on the platform.
If you're looking to expand your brand's reach, think about dropping your Reels into a Carousel ad for increased likes and impressions.
How To Create Instagram Reels
You can publish an Instagram Reel by uploading a video from your gallery, recording video in a series of clips, or recording the video all at once.
How To Record An Instagram Reel
1. The camera icon in the top left corner of your feed, or swipe right within your feed. Scroll to the bottom and tap Reels.
2. Tap and hold to record a clip, or tap once to start recording (then release or tap again to end). Or, tap the camera roll icon at the bottom left to upload a premade video.
3. Tap the left-facing arrow icon to view, trim, or delete previous clips.
4. Tap the right-facing arrow icon to add effects such as stickers, drawings, and text. 
5. When you're finished recording, go to the share screen where you can:
Save a draft

Change your cover image

Add a caption

Add hashtags

Tag friends
6. If you want to add your Reel to one of your Instagram Stories (instead of posting to the Explore feed), tap the right-facing arrow icon, then tap Stories.
7. Share your Reel to your feed to make it visible on your profile grid and in the Explore tab.
8. To publish your Reel, tap "Share," then tap "Done.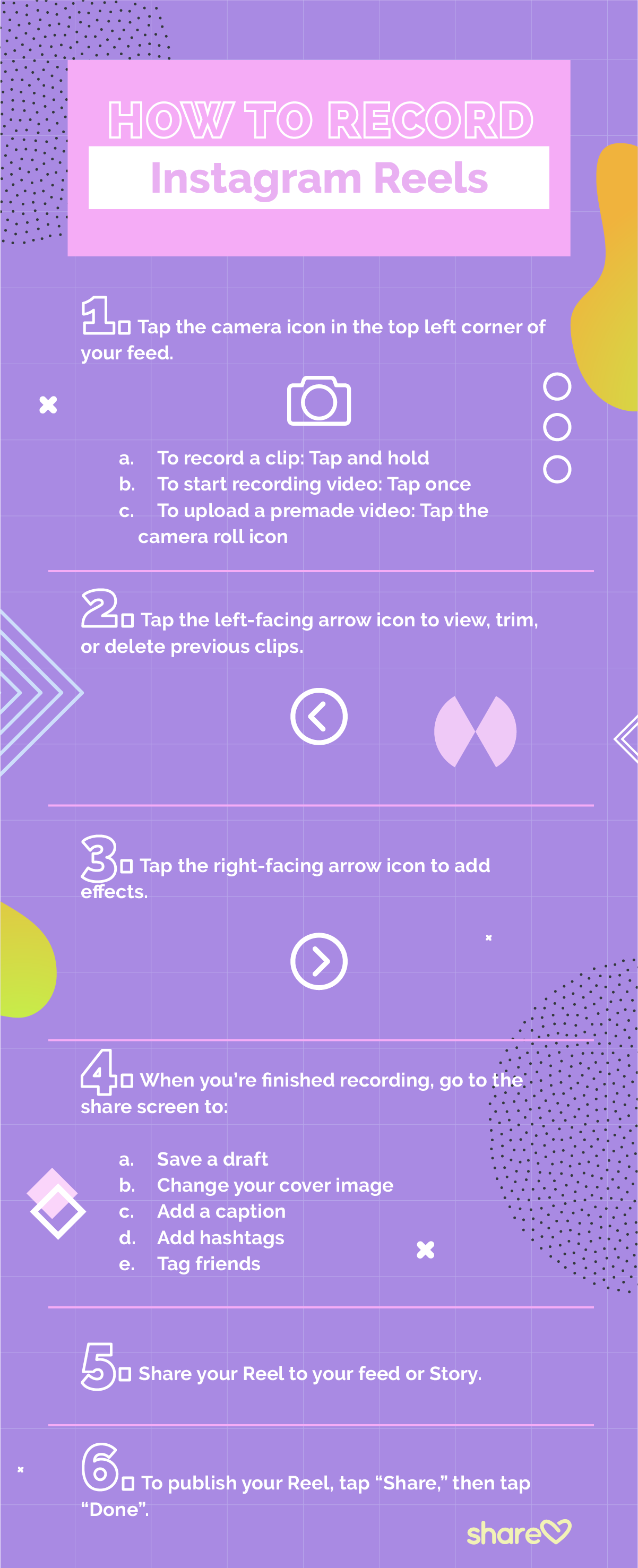 Reels are visible on a separate tab on your profile, and viewers can scroll through all your Reels by visiting the tab.
How To Add Special Features And Effects To An Instagram Reel
Instagram provides several features and effects to make your Reels come to life. 
You can add audio tracks, AR effects, timers, audio tracks, sound effects, countdowns, and voiceovers to your Reels videos.
You can also align objects from one clip to another, and speed up or slow down parts of the audio.
Instagram Reels Music And Audio Effects 
You can add music backgrounds to your Reels in one of two ways:
Add original audio, created by you. This option also allows other users to create a Reel

using your audio recording

.

Use the audio tool to add music from the Instagram library. You can select which part of the song you want to play in your Reel.
Instagram Reels Tools Menu
To add music and other effects to your Reels, use the tools menu on the left (when you're on the record screen).
Music note icon

: Search for a song in the Instagram music library.

Fast-forward play icon

: Change the speed of the video and audio of your Reel.

Smiley icon

: Add a camera effect by swiping left at the bottom of your screen and choosing an effect. To view more effects, keep swiping left until the

magnifying lens icon

shows up, and tap on it.

Timer icon

: Choose the length of your clip.

Clip icon

: View the end of your last clip and align your next clip.
Adding music and features to your Reels helps capture interest and encourage engagement for your videos.
Boost your Instagram engagement even more with these tips: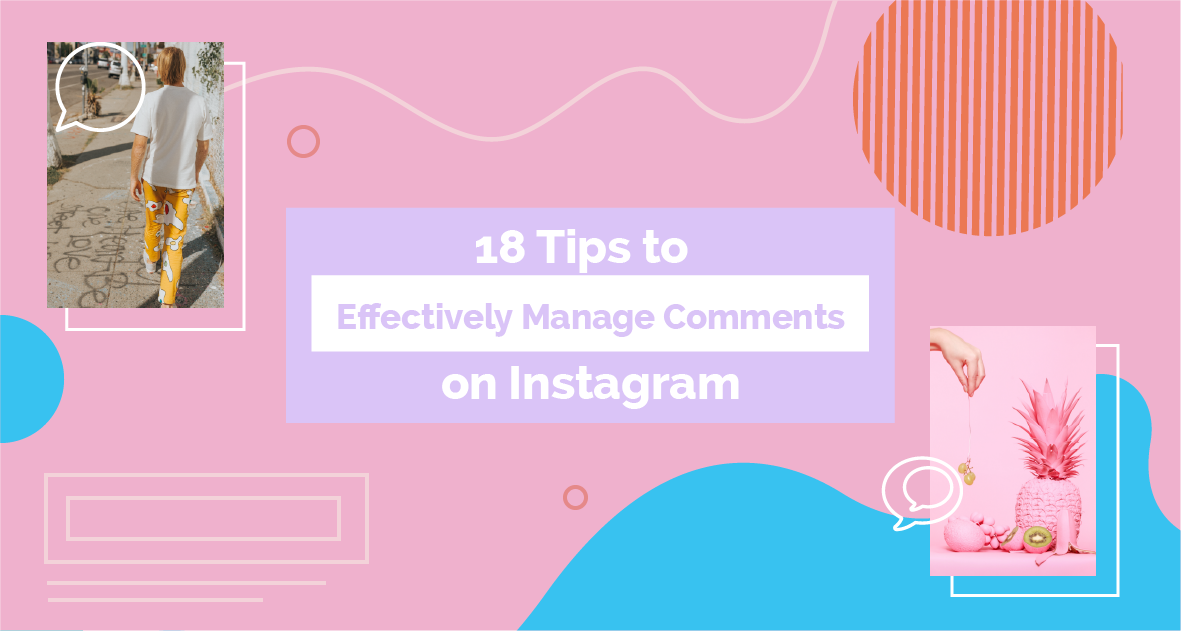 How To Make Better Instagram Reels With Sharelov
Sharelov marketing collaboration software lets your team work together when developing videos, messaging, branding, and campaigns for Instagram Reels.
Team members can share video, artwork, text, and ideas, then get approvals before publishing their Reels.
Sharelov task lists allow you to assign tasks, with dates and tags, to keep your campaigns running on time and ensure that everyone knows their part of the process.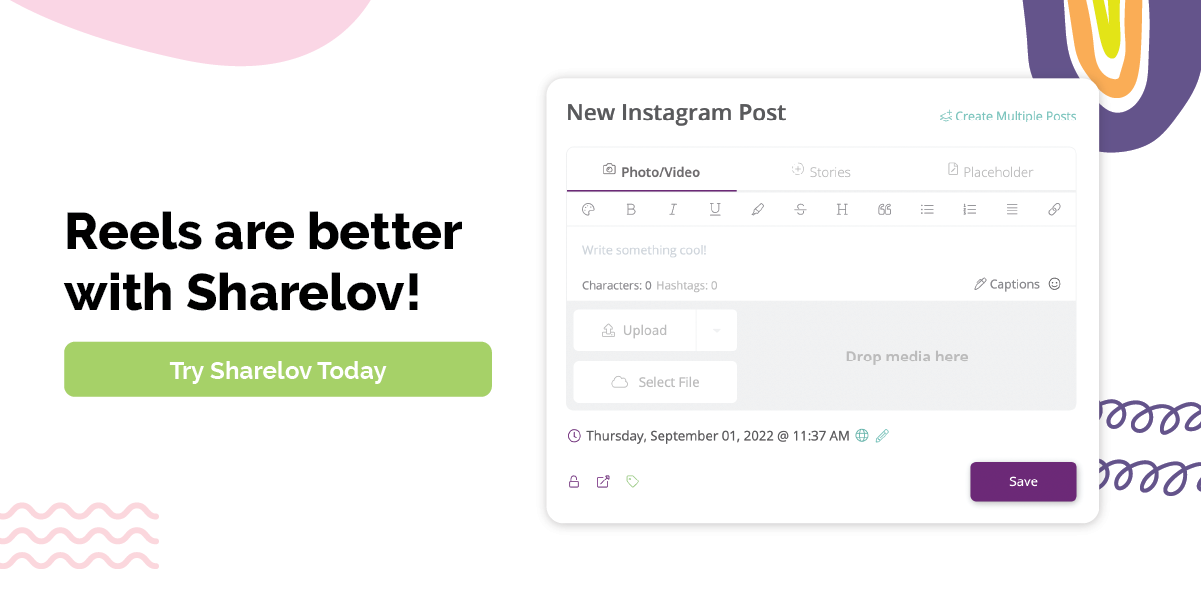 You can also sign your team up for daily emails that show how much has been completed by your team each day.
When your team works together in a coordinated effort, it lets you take full advantage of the talent you've hired. Sharelov helps your team members keep content and campaigns organized, leaving more time for creativity.
Your team will love the user-friendly interface that lets them get up and running quickly. 
Instagram Reels Best Practices 
When Instagram first launched Reels, it was hard to imagine how users would respond. After all, TikTok's down-to-earth culture was a stark contrast to Instagram's quest for visual perfection. 
Over time, we've seen Instagrammers relax, especially in Reels, which has lead to a more creative approach than ever before. 
While Instagram is still a beautiful app for people who love beauty, it's grown into a platform that also invites a more down-to-earth approach in exchange for good humor, information, or "wow" moments. 
As you consider the pro tips below, think about how your brand might offer some of the "wow" moments to your audience in a way that's down-to-earth and more realistic than the pre-Reels era.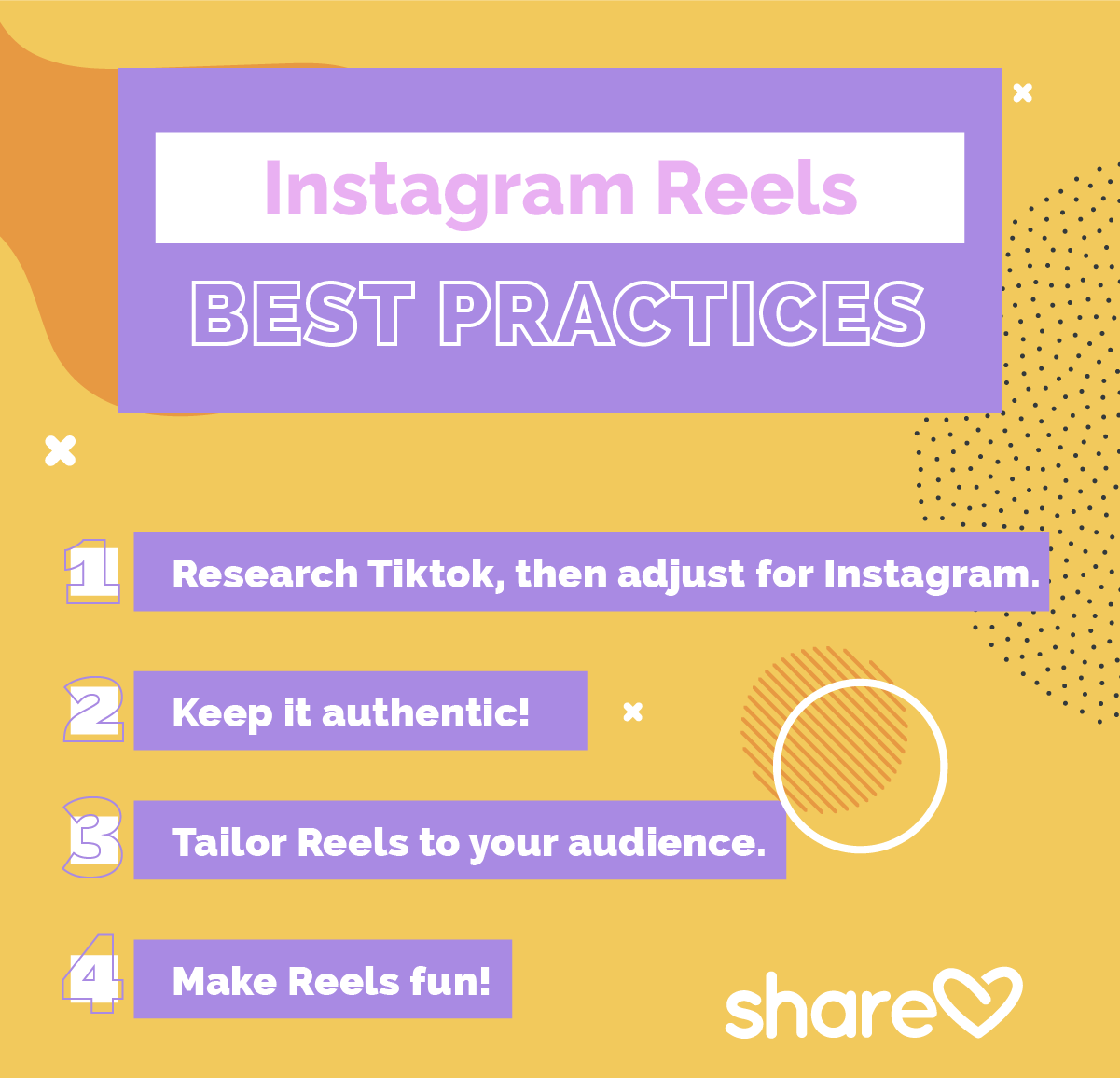 Since the Reels format is new, no one knows how it will develop for sure, but marketers will want to keep Instagram audiences in mind when adjusting TikTok ideas for the Instagram platform.
Below are some best practices to keep in mind when developing, creating, and publishing your brand's Instagram Reels.
1. Research your industry, competitors, and TikTok.
When it comes to short-term video success, no platform does it better or has built audiences quicker than TikTok.
Before you create Instagram Reels, spend some time watching TikTok videos to understand its broad appeal.
Then, check out your competitors on Instagram to learn what types of videos are working well for their audiences (which are probably similar to yours).
Finally, follow your industry influencers on Instagram to keep up with new trends and help spark ideas for your team. Influencers with engaged audiences are experts on how to generate interaction from their followers, and those followers may be similar to your audience.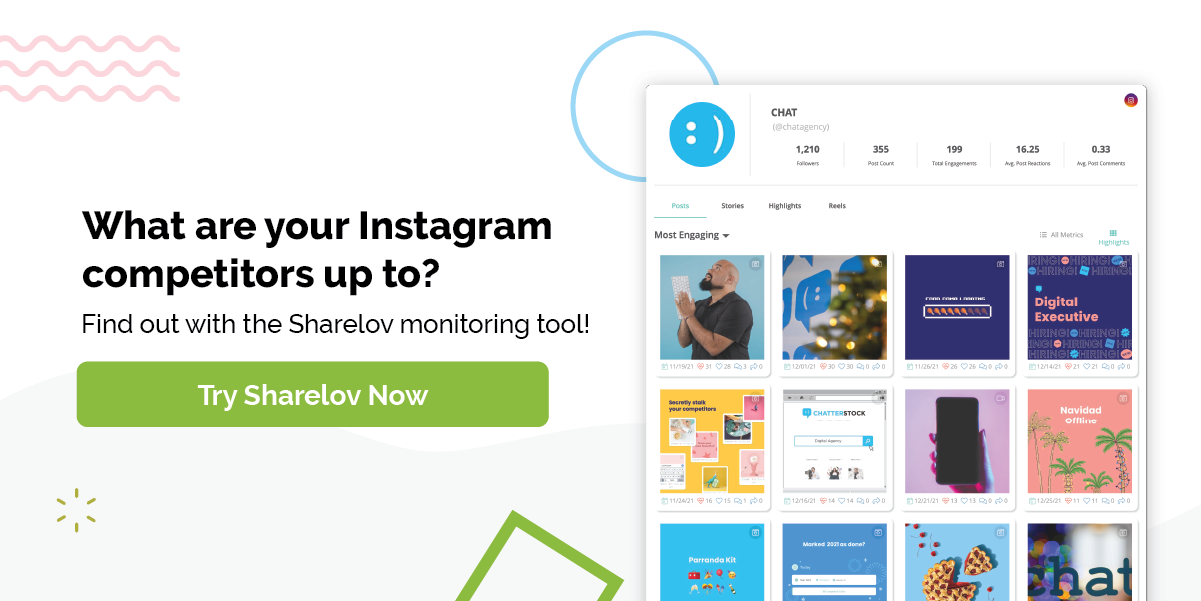 2. Keep it authentic!
Create original, authentic content that helps your brand connect with its audience. 
Use caution when promoting your products and brand because people won't engage with overly-promotional content that's pushing them to buy, buy, buy your stuff.
3. Tailor Reels to your audience and industry.
Chances are, you've already got a following on Instagram, so you can use audience insights to guide your creative Reels efforts.
For example, if your audience enjoys storytelling and contests, consider how you might translate that into a short video that entertain them.
Or, if they prefer educational content, consider how you might create eye-catching how-to videos.
4. Make Reels fun, informative, or entertaining.
Consider adopting TikTok's approach to short-form video by sharing positive, entertaining videos that inform, entertain, or make people say "wow!" 
For example, Home Depot keeps its viewers engaged with "how to" videos that showcase its products.
Grammarly shares behind-the scenes Reels that allow viewers a peek into their work lives.
Netflix finds new ways to do traditional things, such as conducting an interview on a roller coaster.
Nutella shares irresistible recipes that showcase its product.
Oreo suggests new ways to serve its cookies.
Source: Oreo

Pier One Imports shows off its products in unique ways, such as a before-and-after reveal.
Source: Pier 1
Source: Pier 1
Starbucks shows off its employees by showcasing a day in the life of one of its interns.
Source: Starbucks
Source: Starbucks
Finally, Boxycharm showcases its products with beautiful videos that are hard to ignore.
There are countless ways to make your brand and products entertaining, informative, and compelling.
Keep it fun, and give people a reason to visit your brand page often!.
Making The Most Of Instagram Reels
Brands wanting to connect with Instagrammers will benefit from learning how to use Reels in a way that connects with their audience.
Instagram's recent changes and updates to its videos formats could go a long way toward helping marketers generate more reach and engagement on Instagram. 
To make the most of Instagram Reels, post good quality videos that connect with your audience and track your Reels insights to learn which videos are working best for your KPIs.
What do you think of Instagram Reels? Have you found a standard format or approach that works well for your industry? We'd love to hear about it in the comments below!