Updated March 2022
Get tips to help your brand content rank higher in users' feeds, so you can boost reach, engagement, and followers on Instagram.

#1 Pay Attention To Timing
Pay attention to the timing of your posts to help boost views and engagement.
Give your content a better chance of getting seen in the feeds by understanding when your audience is online and most likely to interact with your brand.
Determining the best times to post for your audience can help ensure that your content has a chance of ranking higher in users' feeds.
Instagram Insights can help you find the best times to post by showing you when your audience is most likely to log on to the platform and engage with your brand.
However, its native analytics program (Insights) can pose a challenge to marketers because it includes so much data that it can take time to find your way to the key points that matter to your brand(s).
To make audience analysis quicker and easier, marketers often use software tools to help them track and share key insights with teams and clients.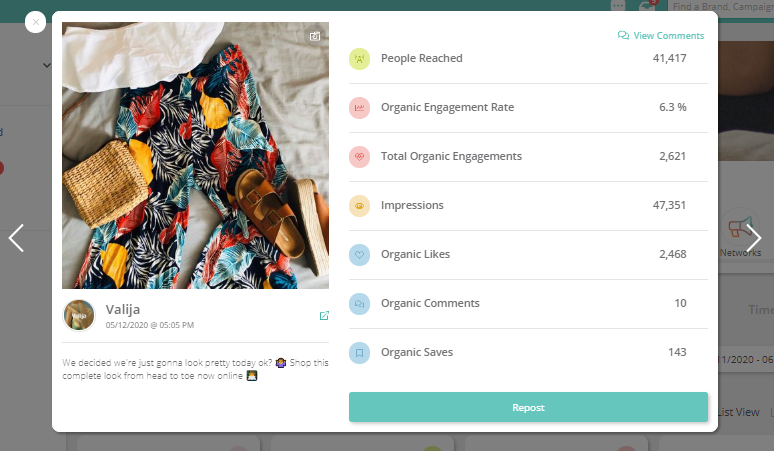 For example, Sharelov Marketing Collaboration platform gives you quick, shareable, customized analytics from your dashboard. Plus, the Best Times tool provides instant suggestions on the best time to publish your post.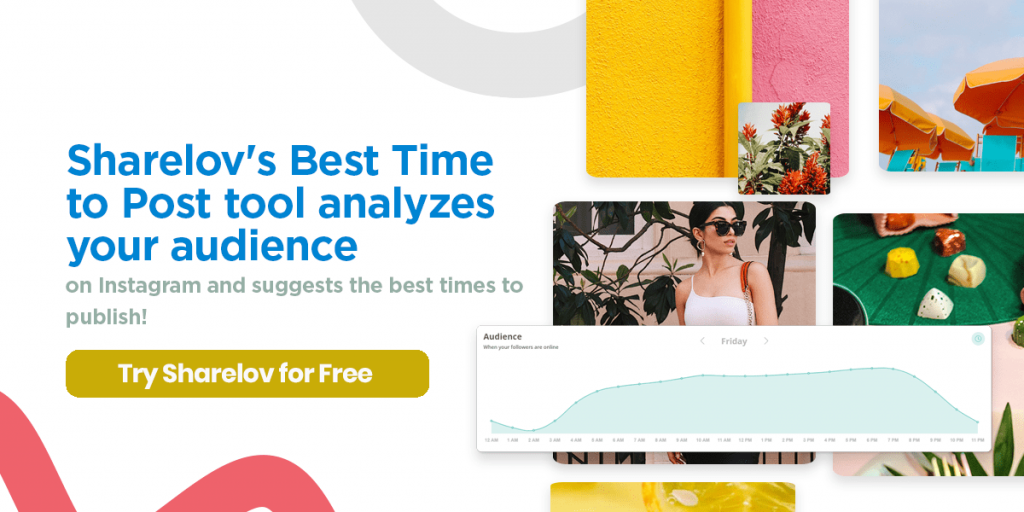 In 2022, you may be surprised to discover that your audience is online at the strangest hours. Generally speaking, people are logging on later in the evening and skipping their morning visits to Instagram. This makes auto-publishing a critical feature of your marketing software.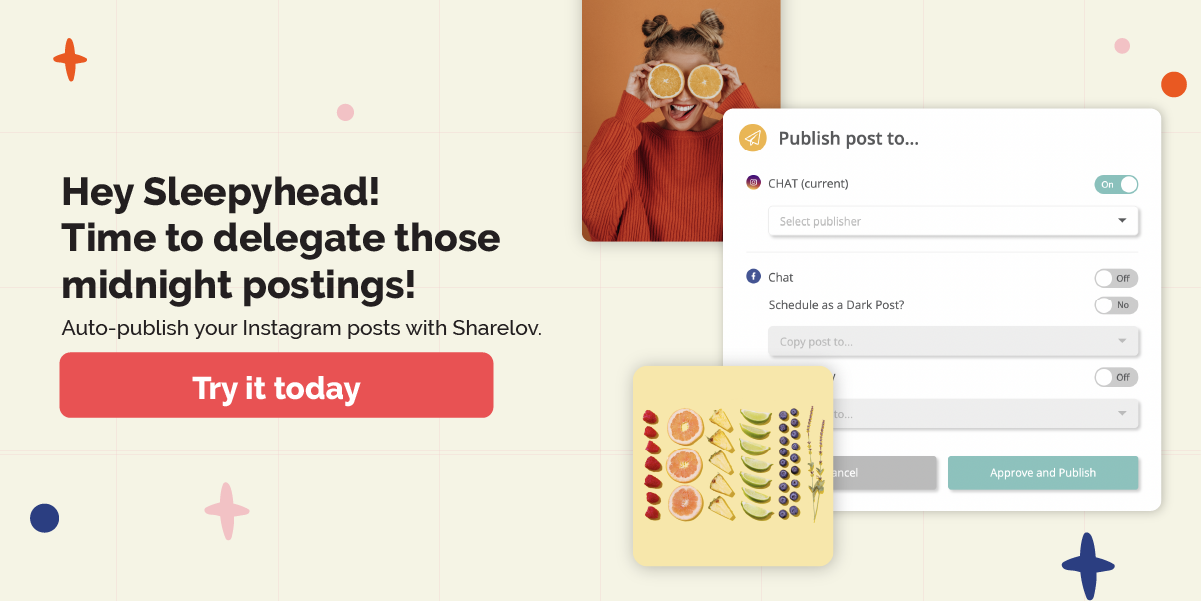 Understanding when your audience is online and most likely to engage with your Instagram content helps ensure that it has a chance the algorithm will consider ranking it higher in followers' feeds.
#2 – Engage Your Audience
Actively engage your audience to improve your reputation with Instagram's algorithm.
How often you and your audience engage with each other is a key signal in Instagram's algorithm.
The more people engage with your content, the more likely it is that the algorithm will consider boosting your content higher in the Home feed.
Take advantage of the Instagram tools and features provided to help you engage Instagrammers, such as:




Location stickers

Tagging

Questions

Polls
In the example below, @Airbnb uses a location sticker and Starbucks uses a slider to engage Stories viewers in different ways.


Post Stories frequently.

Stories are a great way to keep your content alive and fuel the interest of people visiting your profile. They last only 24 hours unless you pin them to your profile as a Highlight.



For example, Billboard Magazine pins its most compelling Stories, such as SXSW, covers, and chart breaker, as Highlights on its profile page.
Highlights encourage users to browse their best Stories.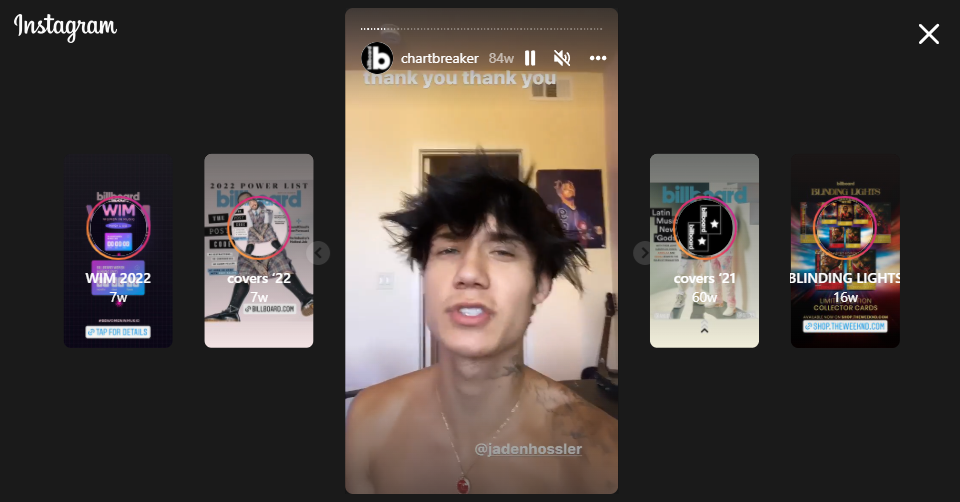 Use Stories and Highlights to engage more people and make a good first impression on new visitors.
Post more videos.



Publishing videos and Reels can significantly improve your brand's engagement on Instagram — post them often!

Respond to everyone (and we mean every-one!) who comments on your Instagram posts. IG's algorithm looks closely at the relationship between you and your followers to determine whether it should consider ranking your content higher.

Replying to every comment can pose a challenge for marketers. This type of engagement demands time, attention, and engagement, however, good marketing tools can make it much easier.
Responding to your brand's Instagram comments improves your reputation with the algorithm, making it more likely to get your content in front of people.
#3 – Improve The Quality Of Your Visuals
Improve the quality of your images and videos to capture and hold attention.
According to Adweek Magazine, consistency is good but quality is even more important on Instagram.
For example, GoPro's dazzling photography captures attention and encourages engagement from followers in posts and Stories. It also creates a stunning profile grid that makes a lasting impression on new visitors.
#4 – Find Out What Your Audience Responds To
Find out what your audience responds to, then create more of it.
Do some of your posts get great engagement, while others mysteriously flop? Great! This gives you a sneak peek into understanding what kind of content your audience loves — and what they don't.
If you take a peek at your Instagram Insights, you can find data that shows which posts your audience interacts with the most. By comparing their favorites, you can find the similarities and begin to understand what it is they like to engage with. 
For example, @eat24 uses humor to engage its followers.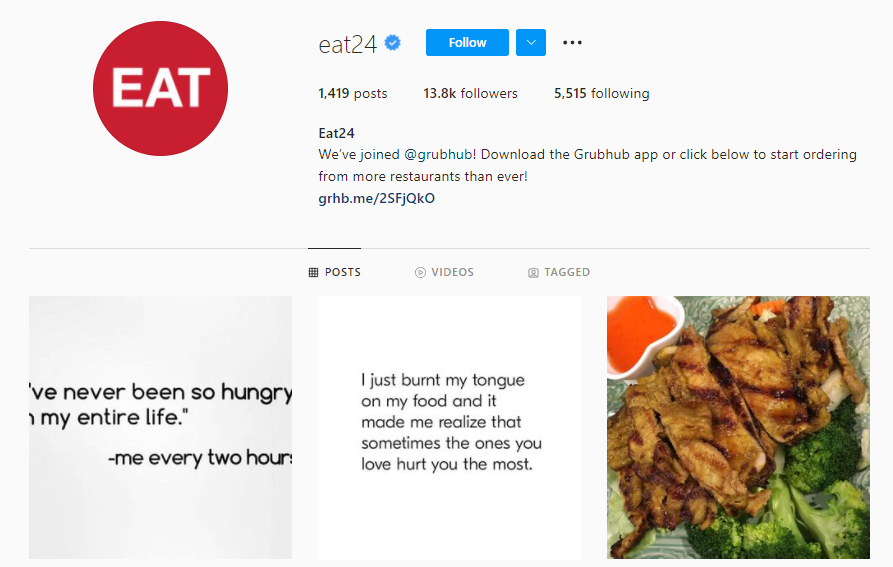 @Redbull engages its audience with awe-inspiring visually-driven sports content.
Nestle tries to make you crave more chocolate while also promoting its ethical policies.
Successful brands understand what prompts engagement from their audience, and create more of what they love.
You can learn what your audience responds best to in several ways:
Track your content insights to uncover your most engaging posts.

Track your competitors' content to learn what other similar audiences respond to.

Track your industry influencers to uncover current and new trends that are likely to engage your audience.

Listen to what people are saying about your brand by tracking your mentions, so you can address key points.
The more you learn about your audience and the industry's audience, the better your Instagram content will become. Sharing these insights with your team can also help spark the type of creativity that produces unique, engaging content!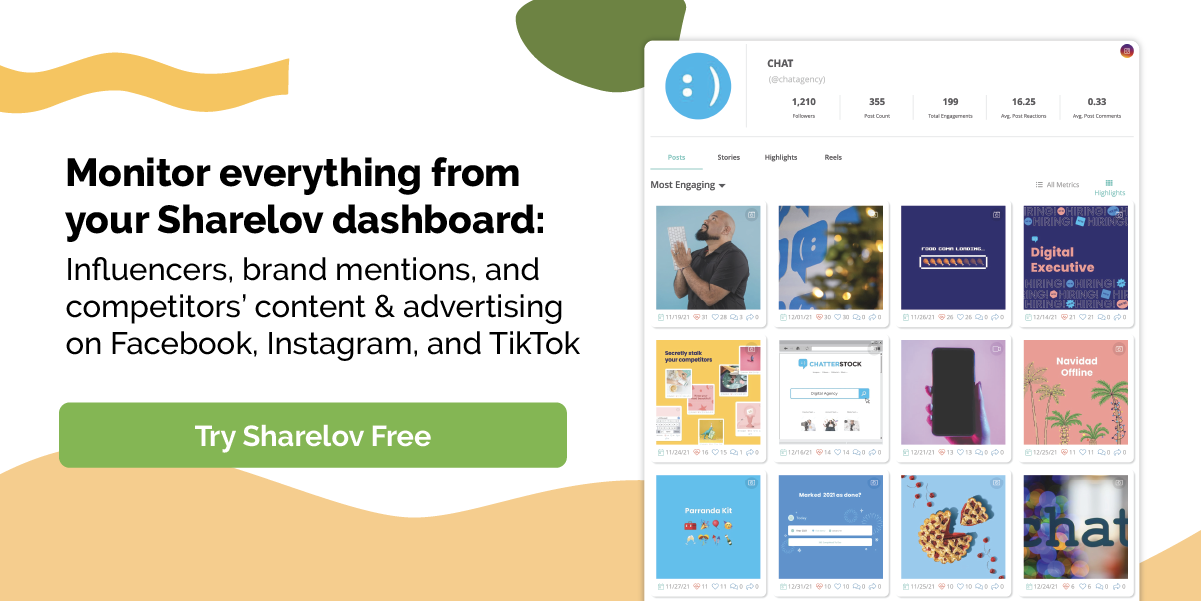 Tracking and listening help you create more successful content, but it can also require a massive amount of time.
That's why marketers typically use software tools that help them find their way to this kind of information quickly.
#5 – Partner With Influencers
Partner with Influencers to expand your brand reach, gain followers, and boost engagement on Instagram.
Collaborating with social media influencers on Instagram can be a powerful way to expose your brand to a new audience, boost your engagement rates, and grow your following.
Micro-influencers can help small-to-medium-sized businesses reach massive audiences since their engagement rates are notoriously higher than celebrity influencers. Micro-influencer fees are often affordable (often as low as $250 or in exchange for free products) and their audiences are smaller – between 5,000 – 50,000 followers.
For substantial ROI when working with influencers, look for authentic influencers, not just people with large followings. Check out their page to determine how often the influencer engages with their audience, and whether they engage in return. Do they do a good job representing their brands?
These are all questions that require research that is much quicker and easier with marketing tools that help you monitor influencers on Instagram, such as Sharelov.
Micro-influencers are a good choice for brands because they tend to have more influence over the buying decisions of their followers than macro and mega-influencers. Additionally, their services are affordable to nearly any size business.
Plus, the interactions you receive from an influencer share or takeover can help improve your rankings in Instagram's algorithm.
Use These Tips to Gain Visibility in the Instagram News Feed
To "hack" the Instagram algorithm so your content gets seen more often:
Post when your audience is most active

Engage your audience.

Publish stunning visuals.

Create more of what your audience loves.

Partner with Instagram influencers.
A successful social media strategy, especially on Instagram, requires massive research and analysis, however, marketing tools and software, like Sharelov, can help you track it all in just a few minutes every day.