Find out how to use TikTok hashtags to build a following, increase engagement, and meet your marketing objectives.
Build your brand faster on TikTok with hashtags that help your content go viral.
In this guide, we show you how to use TikTok hashtags like a pro, even if you're new to the platform.
You'll discover tips, guidelines, best practices, and a cheat sheet to help you use hashtags that boost your following and engagement.
Plus, we've included a ton of examples to help spark ideas and discussion for your next TikTok campaign.
Keep reading to discover tips, guidelines, and best practices to help you create hashtags that boost your following and engagement.
Why TikTok?
Joyful smiles are always a precious commodity, however, during the early months of the 2020 pandemic, cheerful moments weren't always so easy to come by.
Except on TikTok.
TikTok's mission to "inspire creativity and bring joy" brought it tenfold when needed the most, helping to catapult it to the Instagram-level popularity it enjoys today.
During the first quarter of 2020, TikTok made history when it generated the most downloads for any app ever in a quarter. Then, fueled by homebound social media users, it claimed a #1 spot as the top-grossing (non-gaming) app in the world during the second half of 2020 and the #1 most downloaded app in 2021.
TikTok has proven that its success is no fluke and it's not dependent on quarantines and lockdowns to thrive. Instead, it seems to be exactly what people crave — bite-sized videos that attempt to share the better parts of life with anyone who logs on.
On a typical day, TikTok users find creative ways to sing, dance, prank, laugh, and how-to their way through life.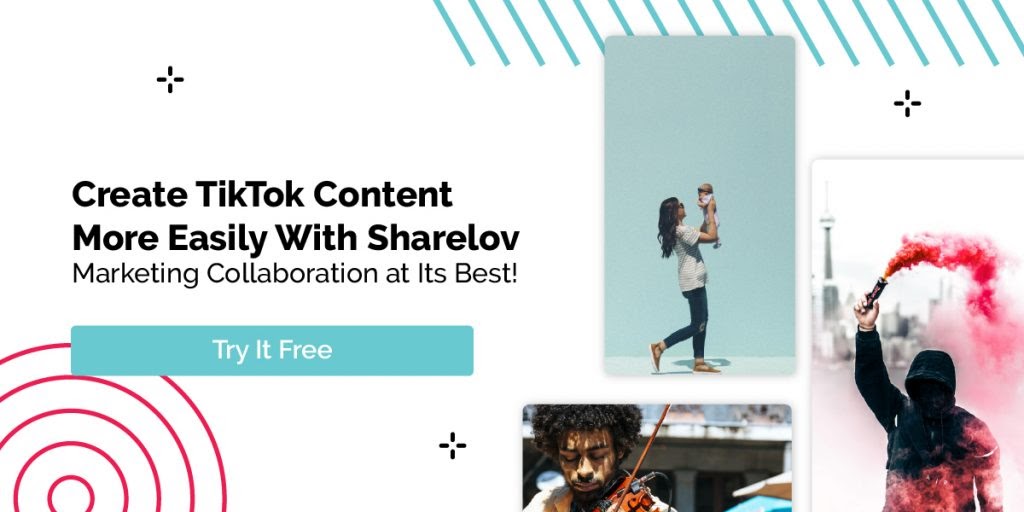 In 2022, TikTok has now been downloaded more than three billion times on the App Store and Google Play, and is the first non-Facebook app to do so, despite being entirely removed from India in 2020.
TikTok's success is good news for brands that want to build a niche community on a platform that's not yet overrun by competitors.
Despite its popularity (over one billion monthly users), the social media app still provides a way for creative marketers to quickly launch viral campaigns and develop massive followings.
TikTok's raw, organic sense of humor and creativity sets the stage for building the type of human connections that build brand reach and loyalty.
How Many Hashtags Can You Use On TikTok?
Unlike Instagram, which allows up to 30 hashtags per post, or Twitter, which allows up to 280 characters per tweet, TikTok's captions typically provided limited space (just 150 characters per caption) to include both message and hashtags. 
Good news! TikTok expanded its character limit late last year.
TikTok now allows up to 300 characters per caption!
The new character limit means you can fit more hashtags into your post captions, which will help its algorithm match your content to the right audience. 
How To Make The Most Of TikTok Hashtags
Since TikTok's main feed, the "For You" section, recommends content based partially on hashtags and post captions, it's essential to approach hashtags with a strategy that helps expand your brand reach and engage viewers.
Rather than posting any hashtag that resonates with your topic, take the time to research and choose hashtags based on the niche audience you want to reach.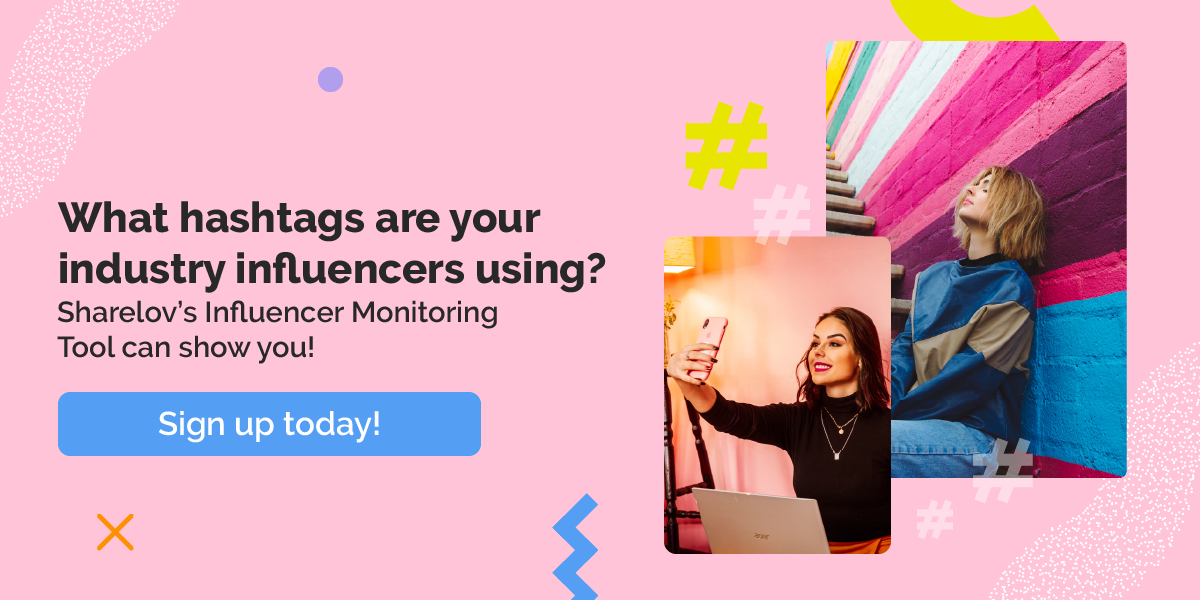 Additionally, you'll want to plan how to use keywords cohesively across all your TikTok content. 
You might also consider ways to align your hashtags with the keywords on your website and other social media platforms.
Branded hashtags can also help build community, and branded hashtag challenges or contests can encourage user-generated content for your brand.
Branded Challenge Hashtags
Branded hashtag challenges are when brands ask TikTok users to post a specific type of video and add the challenge hashtag to its caption.
Creating your own branded hashtag challenge can massively expand your reach, spike your engagement rates, and inspire user-generated in which fans promote your products for you.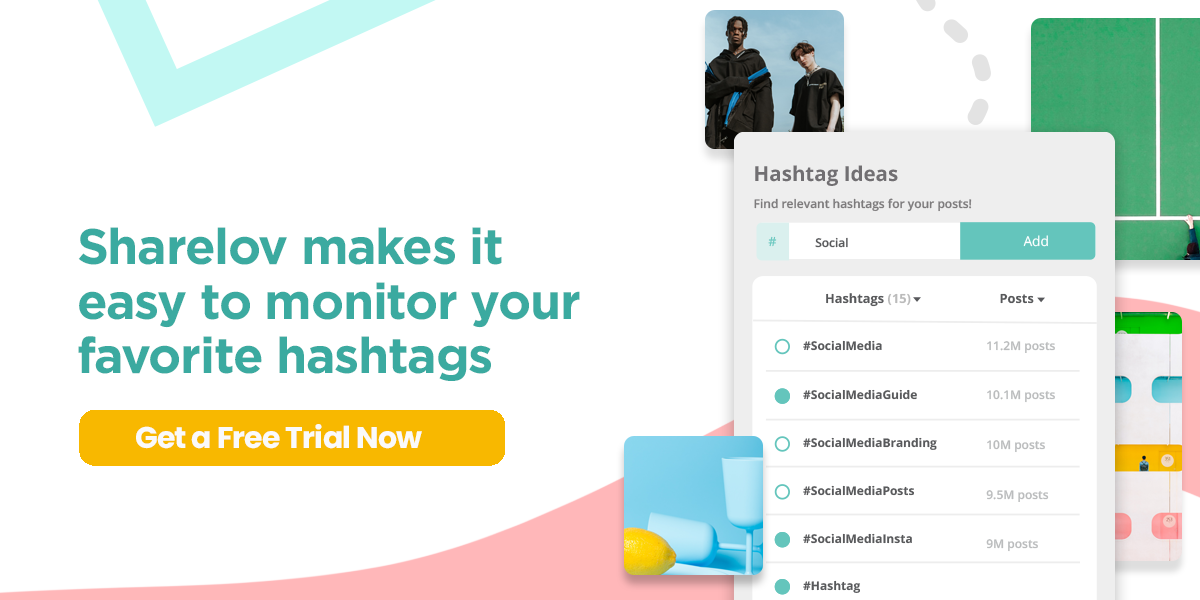 For example, Lowes hardware store uses #Lowesgoals to encourage DIY'ers to share their creative home projects.
Crocs once used #crocsgames2020 to challenge fans to post creative videos showing their crocs in action.
Chef Gordon Ramsay encourages fans to post videos of themselves cooking dishes with the hashtag #RamsayReacts to get rated (or roasted) by the hot-tempered cook.
A search for the chef's branded challenge hashtag turns up more than 4.9 billion views and a never-ending stream of cooks hoping to be featured in a Ramsay video.
Creating a branded hashtag challenge is an excellent way to reach new people and engage fans on TikTok.
Remember to track your hashtags to discover how well they're performing. Start tracking hashtags with Sharelov's monitoring tool today!
Keyword Hashtags
Using hashtags like keywords can help you reach people who are interested in your products or services.
For example, the Red Cross used the hashtag #coronavirus to reach users looking for information such as how long to wash  your hands.
Understanding how your fans and industry influencers use TikTok can give you excellent insights into what type of hashtags and content they respond to.
There are countless ways for brands to connect with users on TikTok, so don't waste your hashtags by ignoring the opportunities!
Get to know your audience on the platform so you can discover what types of videos, challenges, and contests they respond to.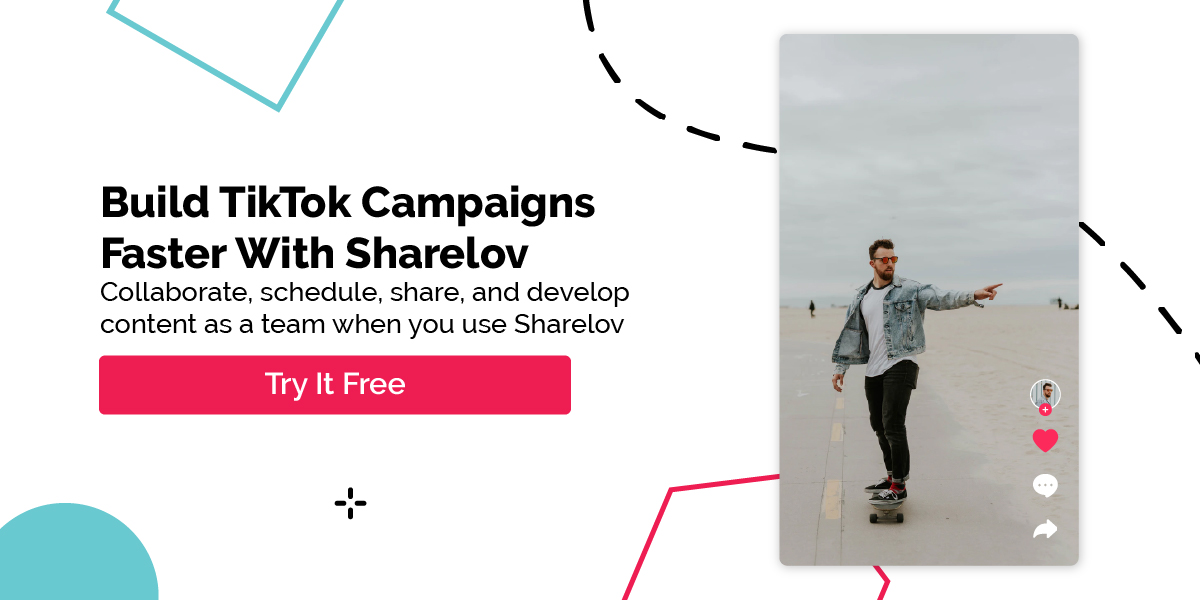 Social Cause Hashtags
Once a platform for lighthearted entertainment, TikTok has evolved into a central source of serious topics that included life hacks, survival skills, and social and political issues — while still maintaining its fun foundation of happy videos.
For example, the hashtag #BlackLivesMatter, which received more than 23 billion views, was used to share videos of users' expressing their thoughts, feelings, and experiences surrounding racism.
TikTok growth paves the way for brands to include social awareness, justice, and charitable causes into their marketing campaigns.
When building your hashtag campaigns, consider how you might incorporate social responsibility into your TikTok content in a way that fits with your audience's personality.
Whether you include branded, challenge, keyword, niche, popular, or social justice hashtags, developing a strategy in advance will help your brand reach and engage the widest possible audience.
Niche Hashtags
Niche hashtags help you zero in on  your target audience and can often boost conversions and engagement better than any other type of hashtag. 
Popular Hashtags
The most popular hashtags may help you gain some exposure to a wider audience, however, keep in mind that your content gets dropped into a feed with a massive amount of competing content. 
We recommend experimenting with popular hashtags, one at a time, and guaging their success on a post-by-post basis. Including one popular hashtag in your post may help boost your reach, but remember to also include niche and other types of hashtags to help increase your engagement and conversions.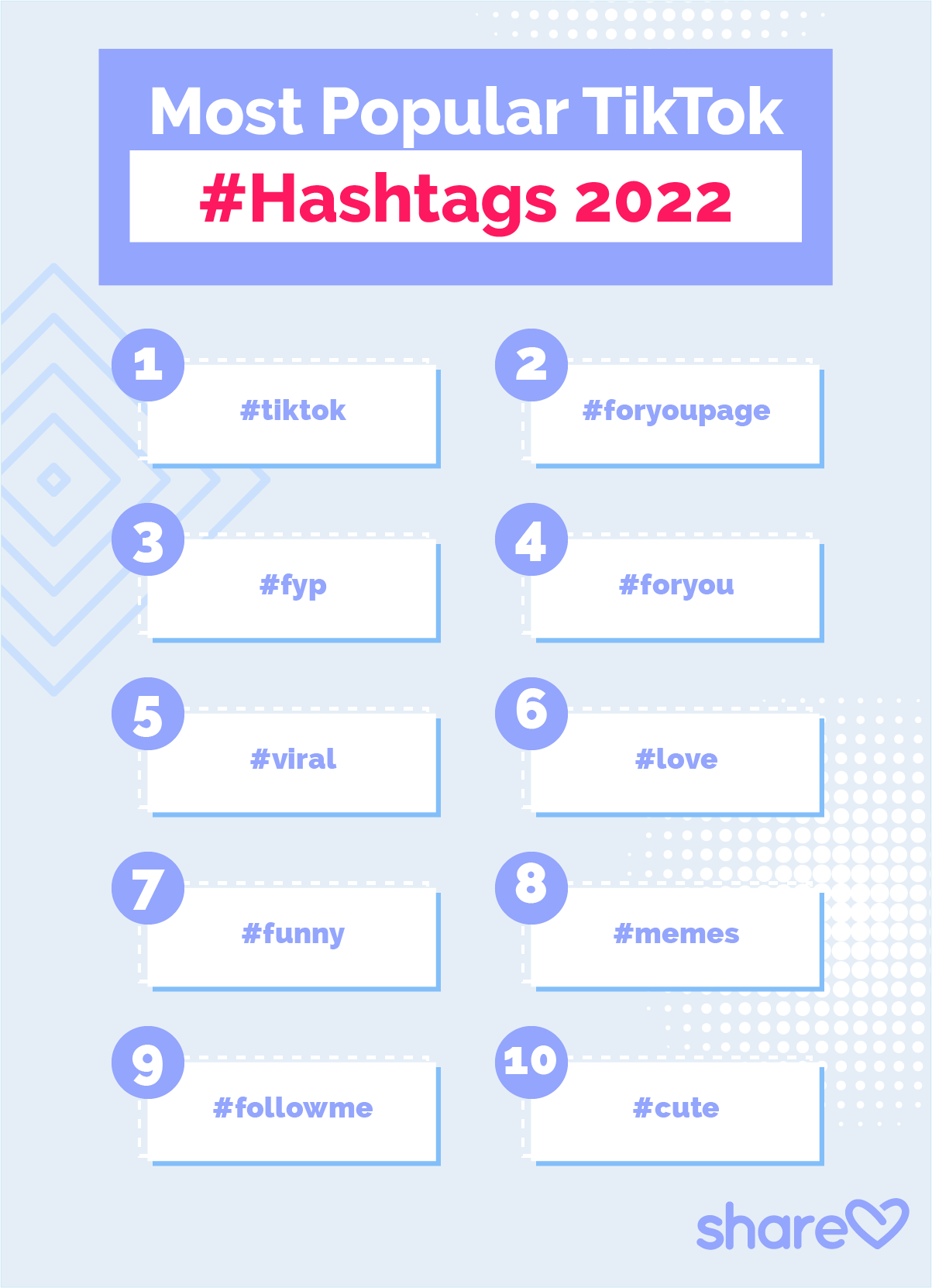 #1– Monitor Your Favorite TikTok Hashtags
By following promising hashtags, you can learn which ones are most likely to reach and engage your target audience.
For example, if you use Sharelov's TikTok hashtag monitoring tool to follow the hashtags #music and #newmusic, you can instantly learn what posts contain those hashtags.
You can monitor any hashtags you like by tapping "Manage" in the upper left corner of your Sharelov monitoring panel and typing in a hashtag you'd like to track.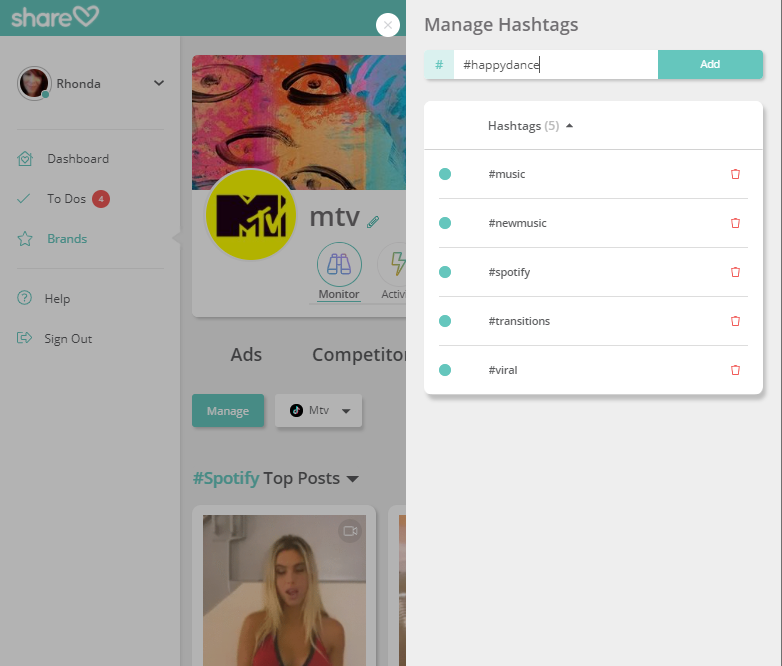 Monitoring your favorite hashtags helps you discover exactly how well they work for other people, so you can zero in on which ones are best for your brand.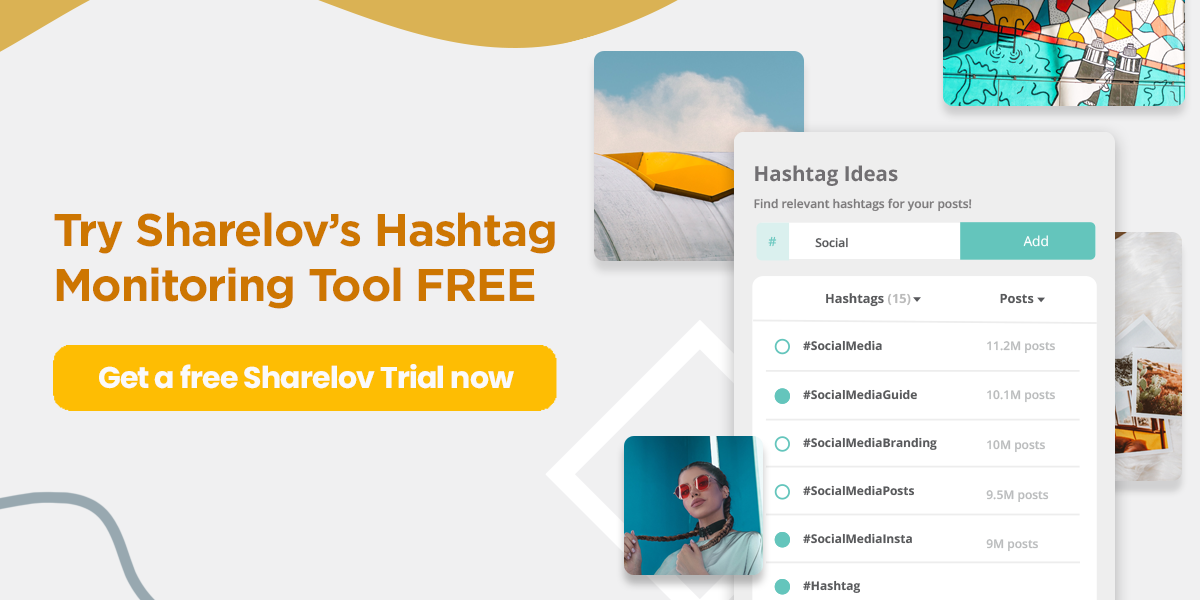 #2 — Monitor Industry Influencers On Tiktok
Following and monitoring your industry influencers can help you get straight to the most popular hashtags for your industry.
Monitoring TikTok influencers is simple with Sharelov. 
All you need to do is add the influencers you like to your Sharelov monitoring dashboard, then you can track their content on TikTok, Facebook, or Instagram — or all three.
To find out which hashtags hold the most potential for your brand, filter results by your goals (shares, comments, or overall engagement) or by the most recent posts.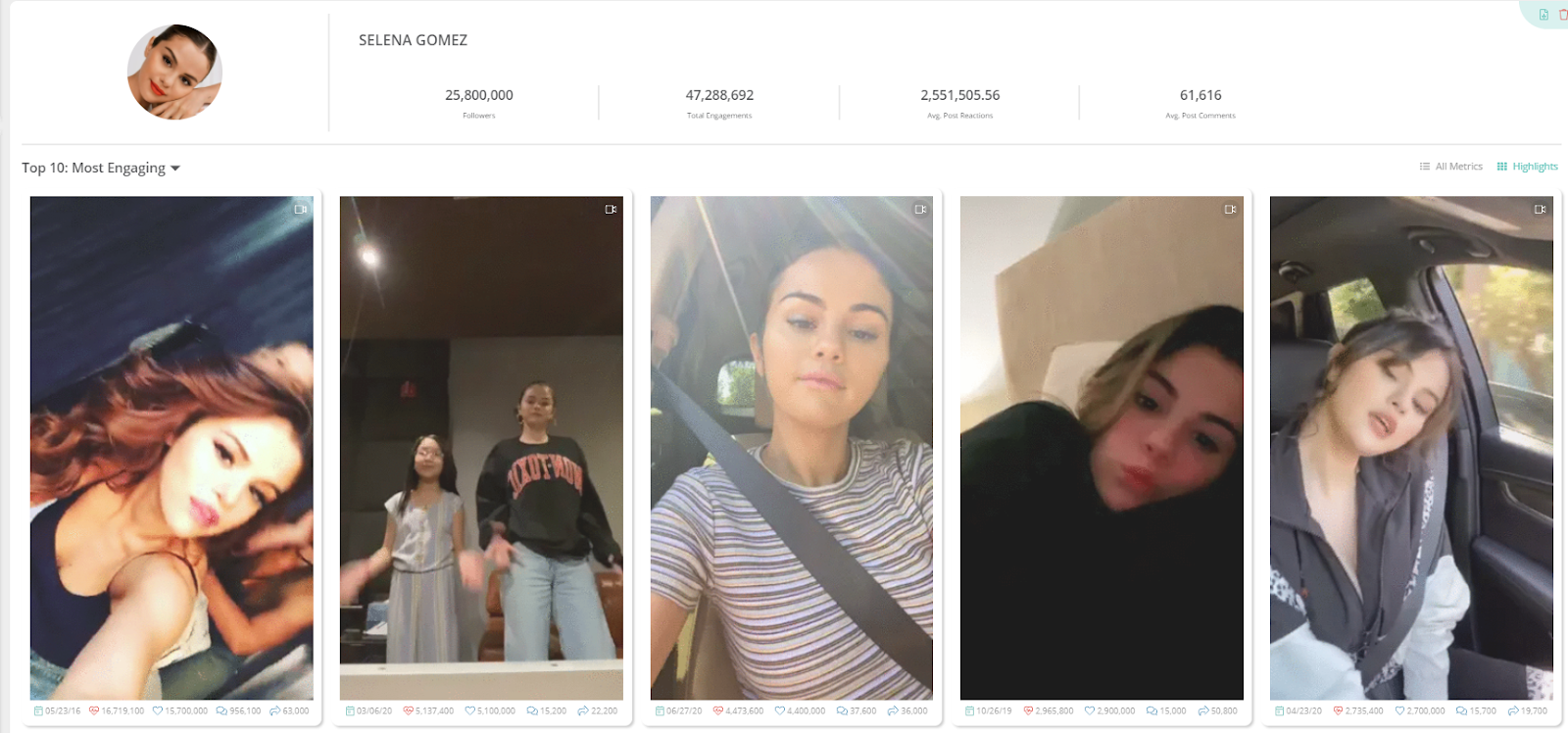 Next, just tap on any post to find out what hashtags an influencer used in the post. You'll find the original caption, with hashtags, in the lower left corner of the data card.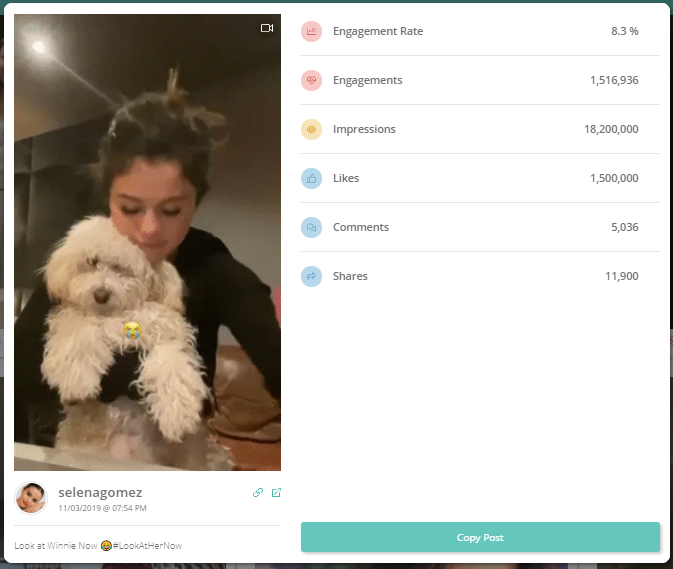 Monitoring industry influencers is an excellent way to discover hashtags that are already working well for your audience.
#3 — Monitor Your Competitors On Tiktok
Check in with your competitors regularly to discover what type of hashtags are getting the best response for them.
On Sharelov, you can easily follow and track your competitors by engagement, comments, shares, and most recent posts.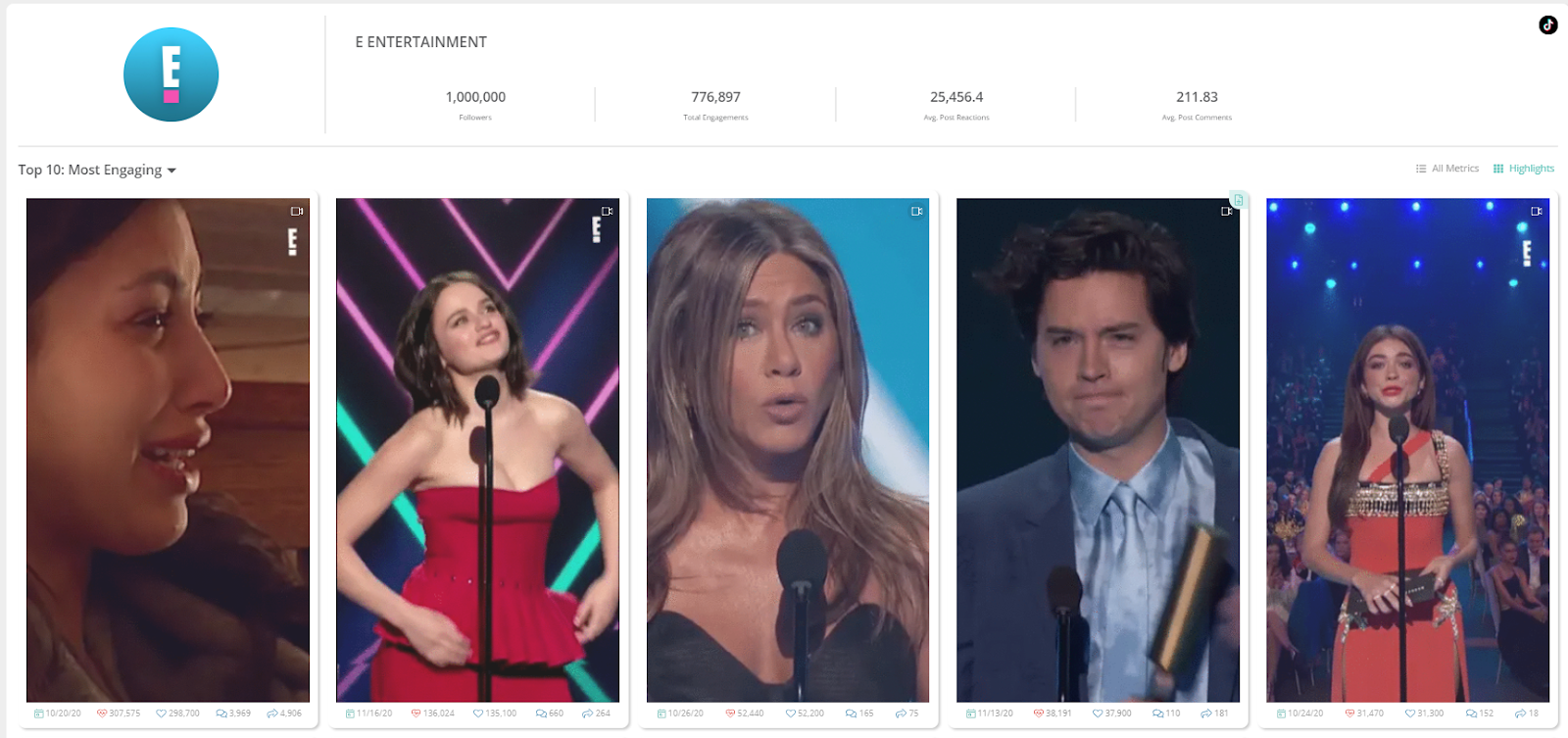 Tapping on any post brings up the data card, where you can find the post hashtags in the lower left corner.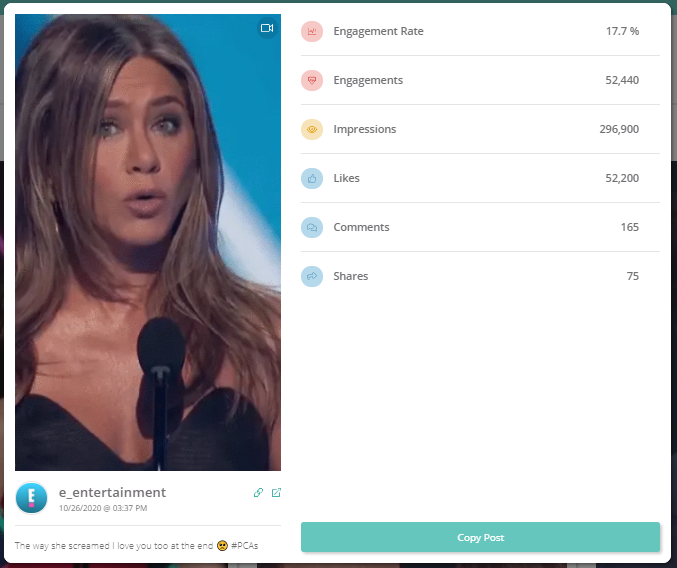 Sharelov is a marketing collaboration software that helps remote teams work better together. 
Subscribers get free, full access to a suite of tools that make social media marketing easier — such as the hashtag, influencer, and competitor monitoring tools.
Why not give Sharelov a try today? Get a free Sharelov trial here.
#4 — Research Trending Keywords And Topics Off The Platform
Researching top keywords on Google can also help you discover what topics are trending right now.
There are several quick ways you can find strong keywords:
Google Related Searches

: Type your keyword idea into Google, then scroll to the bottom of the search results page to find out what similar keywords are getting the most requests.

Google Predictive Search:

When you begin typing a key phrase into Google, you might notice that it usually provides suggestions for what it thinks you're going to search for. This is another quick way to learn what key phrases are most popular for your keywords!

Answer The Public: Type in your topic to learn what questions people most want to know about it.

#5 — Research Today's Most Popular TikTok Hashtags
Instead of guessing what topics TikTokkers enjoy most,find out firsthand by participating in other creators' challenges and engaging with other people's content.
Pay attention to the hashtags of your favorite creators, and click on them to view the page for that hashtag.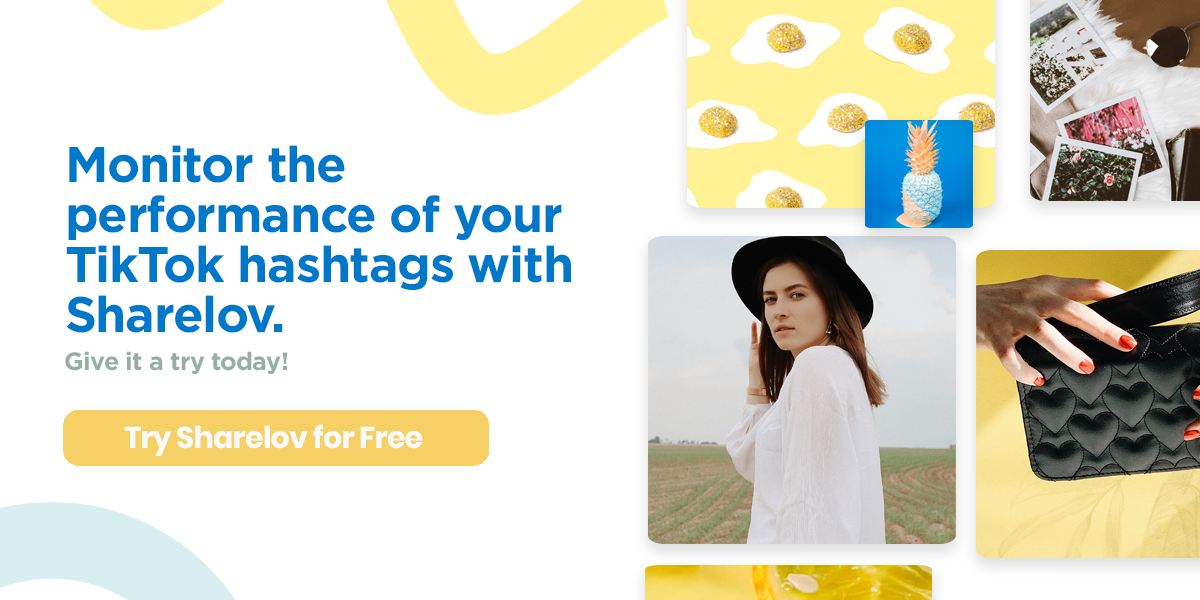 Is the hashtag popular — how many people viewed it and how many participated? Are the people similar to those in your target audience?
You can also review today's top TikTok hashtags to determine whether any might be a good fit for your brand.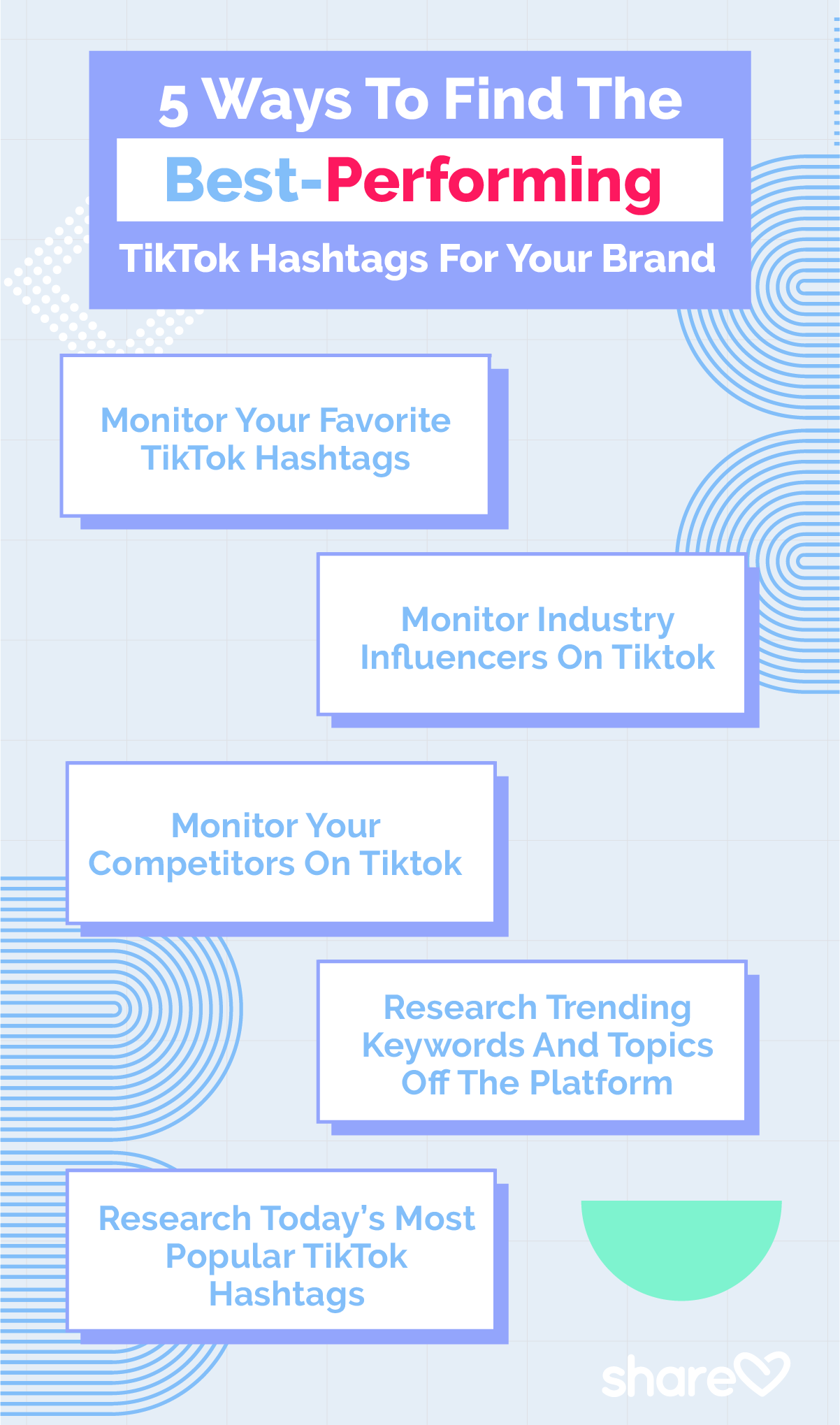 How To Find Today's Most Popular TikTok Hashtags
According to Influencer Marketing Hub, the most popular hashtags for 2022 are:
#tiktok

#foryoupage

#fyp

#foryou

#viral

#love

#funny

#memes

#followme

#cute
And the most popular hashtags in the U.S. are:
#goskateboarding

#fathersday

#summer

#juneteenth

#blackmusic
However, top hashtags change rapidly and most brands will do better with niche hashtags than general hashtags.
That's why researching hashtags tailored to your brand makes such a difference. When choosing hashtags, consider the following questions:
What hashtags are your industry influencers and brand competitors using?

What niche hashtags reach your target audience?

Which of your past hashtags generated the most likes and engagement?
To find trending hashtags in your niche, you can visit a site such as TikTokhashtags or Influencer Marketing to discover up-to-the-minute trends for your target audience.
Inputting your keywords, industry, or product types can help you find hashtags to promote your posts on TikTok.
For example, on TikTok Hashtags, when you input "handbags," you learn that the #handbags hashtag has 794 posts and 2.5 million views.
Plus, you get suggestions for addition hashtags. In this case, you might consider the popular hashtags generated:
#handbags 

#fashion 

#bags 

#handbag 

#bag 

#style 

#accessories
Influencer Marketing also provides a free tool to help you find popular hashtags.
Using multiple hashtag tools can help your team generate ideas, but it's up to your team to vet and research individual hashtags. 
Look for tags that will help you reach an active target audience, rather than just dump your posts into a massive feed where they're unlikely to get noticed!
How To Find The Highest-Performing Hashtags For Your Brand
The best way to get to your top-performing hashtags is to experiment with different types and strategies to learn which ones do the best job of helping you meet your goals.
TikTok analytics help you determine which hashtags deliver the highest engagement rates, follows, and overall marketing ROI.
To make analytics easier, your team can use Sharelov's TikTok analytics to easily access, share, and discuss TikTok insights with each other. 
TikTok analytics are FREE to Sharelov subscribers, and you can get a free Sharelov trial here!
Tiktok Hashtags Best Practices
Build a more-engaged TikTok audience the following hashtag best practices.
#1 — Begin with a hashtag strategy.
Avoid tossing random hashtags into your posts.
Instead, plan hashtag campaigns to help meet your marketing goals, such as:

Grow your following

Boost engagement rates

Inspire user-generated content

Promote your products
Clarifying your marketing goals will help you decide what niche group of people you want to reach and what types of hashtags will help you succeed.
#2 — Avoid outdated messaging and old trends.
TikTok culture is all about what's happening right now.
Use hashtag research and monitoring tools to discover what's most popular and engaging — before you post.
#3 — Research hashtags before using them.
Avoid outdated trends or keywords that might have negative connotations by researching every hashtag before adding it to your posts.
#4 — Choose quality over quantity.
Pick high-quality hashtags that will help you achieve your marketing goals. 
Avoid overwhelming your posts or comments with too many hashtags. Remember, it's not Instagram!
#5 — Continually test and analyze.
TikTok is a creative platform, so don't hold your team back from trying new hashtag strategies. 
Instead, experiment freely and find out what works best by tracking your TikTok analytics. 
TikTok analytics are easier with Sharelov — try it here!
#6 — Use different types of hashtags.
Incorporate branded, challenge, niche, popular, keyword, and possibly social good hashtags into your marketing strategy for a well-rounded approach to developing an engaged audience.
#7 — Consider partnering with TikTok influencers on a hashtag challenge.
Partnering with influencers can help your content and challenges take off quicker, possibly at viral levels.
Get to know the TikTok influencers that your audience responds to. You can even try using some of their hashtags or participating in their challenges.
Hiring an influencer to boost your results can be one of the best ways to help your branded hashtags take off.
For example, influencer partnerships such as Luke Combs and Crocs resulted in the hashtag challenge #lukecombsxcrocs, in which customers share videos of their shoe unboxings.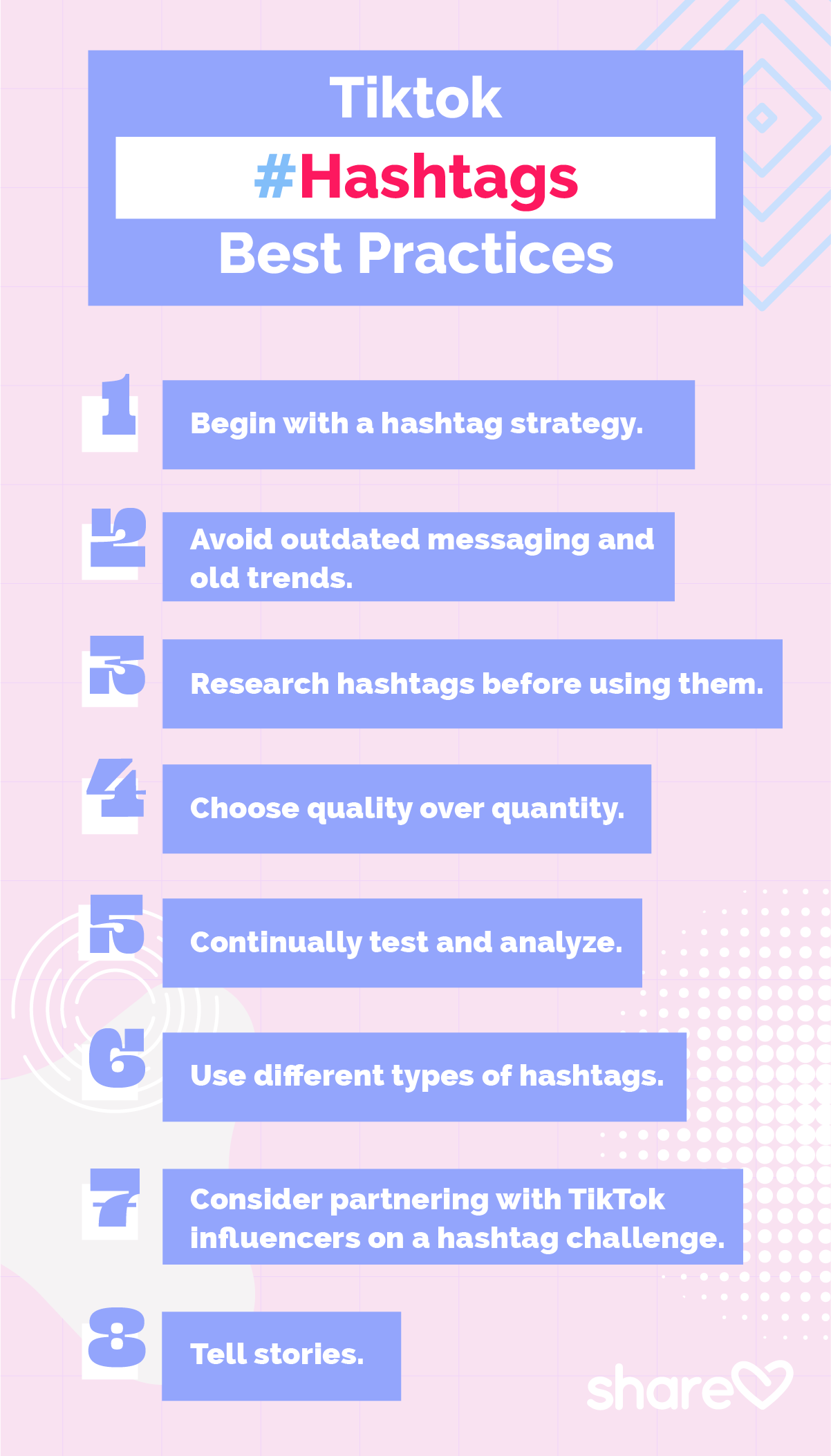 Using TikTok Hashtags
Hashtags take center stage on TikTok, paving the way for discovery, challenges, contests, and more.
Developing a solid hashtag strategy that includes trending and branded hashtags will help your content generate more engagement and followers.
Want to learn more about Marketing on TikTok? Check out our latest guides for brands:
The Complete Guide To TikTok Ads
The Ultimate Guide to TikTok Analytics for Brands