TikTok's one billion + followers love unique, creative brands, and it shows.
Many businesses have enjoyed over-the-top success on the social platform, building massive, highly-engaged audiences quickly — sometimes, even overnight.
Turn your TikTok audience into paying customers with the simple steps in this guide.
The seven tips below show you how to set your brand up for success and optimize your TikTok presence to drive more traffic and sales.
Keep reading to discover how you can turn your TikTok followers into traffic and sales that boost your ROI!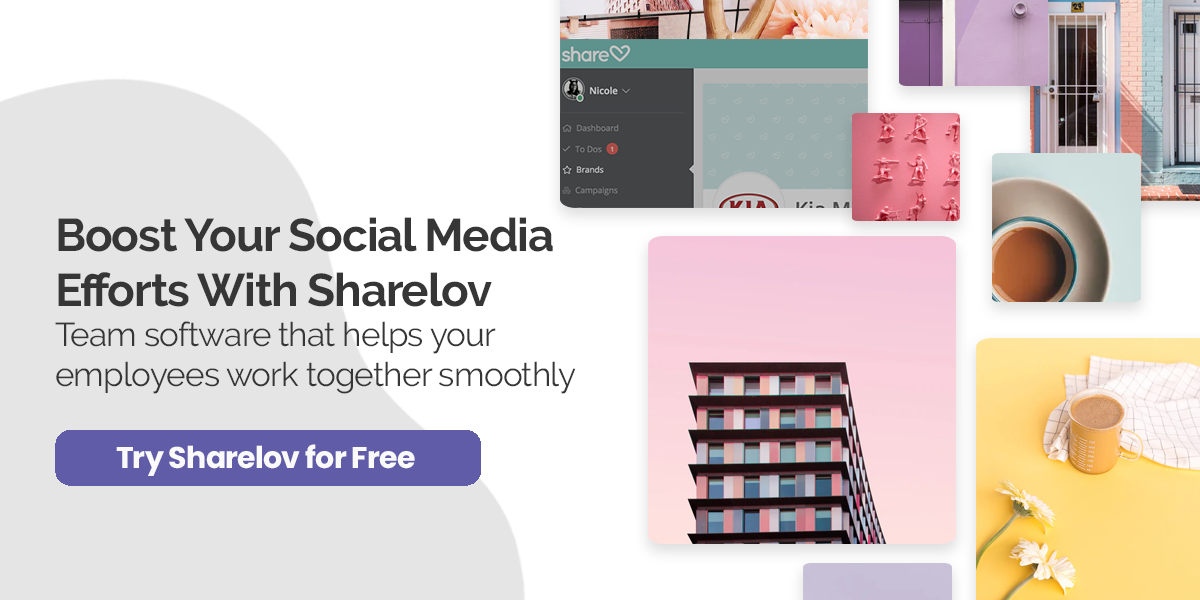 Did you know? Sharelov provides your team with a platform and tools that make social media marketing easier. Start developing unique, creative campaigns fir any social platform with Sharelov today!
Tip #1: Set A Main Objective
Before you drive any traffic to your website, you want to ensure that your marketing team is crystal clear on its goal. 
Why do you want to send traffic to your website?
Clarify your TikTok goals so that everyone on your team knows exactly why you're driving traffic from TikTok. 
While some brands drive traffic to boost sales, others do so to increase mailing list subscribers, general SEO, or their latest contest/giveaway.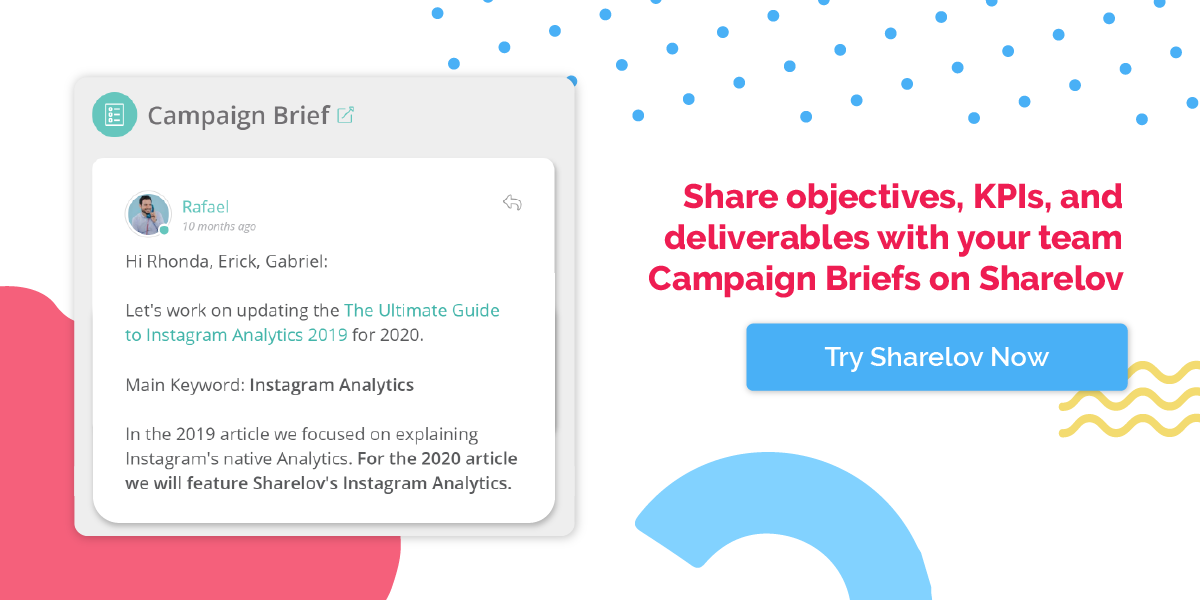 This is why some TikTok profiles contain a link to the brand's website homepage while others send visitors to a landing page, contest page, or partner page.
Send Traffic To A Promo On Your Website Homepage
Many brands use their TikTok profile link to send users directly to their website homepage. This works well if you change your homepage with each new marketing campaign.
For example, Gymshark's TikTok profile link goes directly to its website homepage, which features its current product campaign.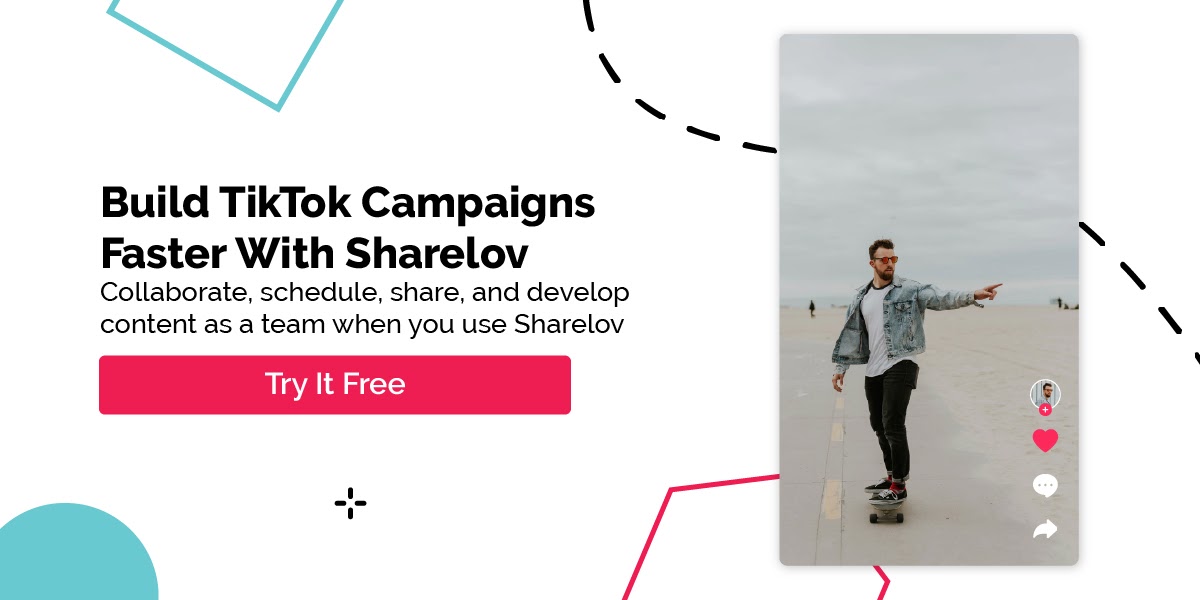 This allows the brand to adjust its website homepage with each new product campaign, sparing them the hassle of changing social media links with every campaign.
Source: TikTok, Gymshark.com
Boost Your Email List
Successful campaigns often revolve around adding subscribers to the brand's mailing list, which allows them to send marketing emails.
For example, Crocs Shoes uses its TikTok profile link to send visitors to a landing page on its site where users are greeted with an email subscription signup form.
By promising to deliver the latest information on new arrivals, sales, and special offers, the brand targets people who have a genuine interest in its product.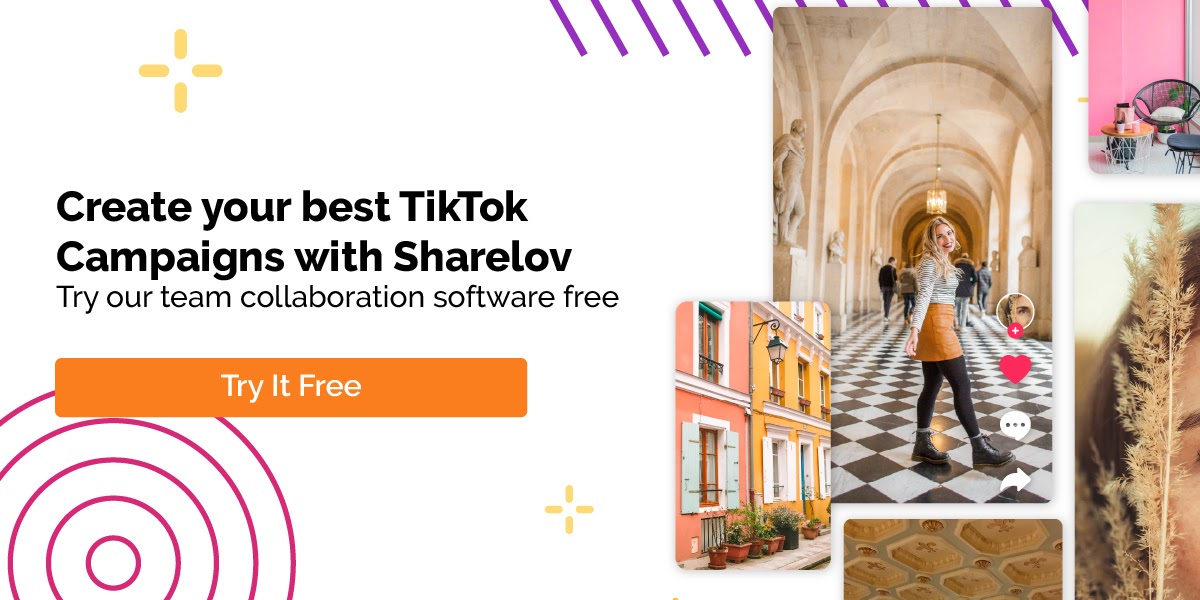 Encourage Entries Into A Competition Or Sweepstakes
Competitions and sweepstakes can work wonders for brands on social media. They help boost engagement and user-generated content, which in turn increases engagement, traffic, and brand awareness.
Netflix boosts its latest contest, "The Great Untold," on TikTok by using the Netflix/Adobe contest landing page as its profile link.


To further support its campaign objective, Netflix also uses its profile caption to describe the contest and encourage people to visit the link.
Drive Paid Subscription Sales
Brands that sell paid subscriptions may use TikTok to send visitors to a free trial link, to encourage new people to try its service.
For example, the NBA uses its TikTok profile link to send visitors to its event calendar, but the website greets them first with an overlay promoting its paid tv service.
Using the overlay allows the brand to promote its service and calendar with one link.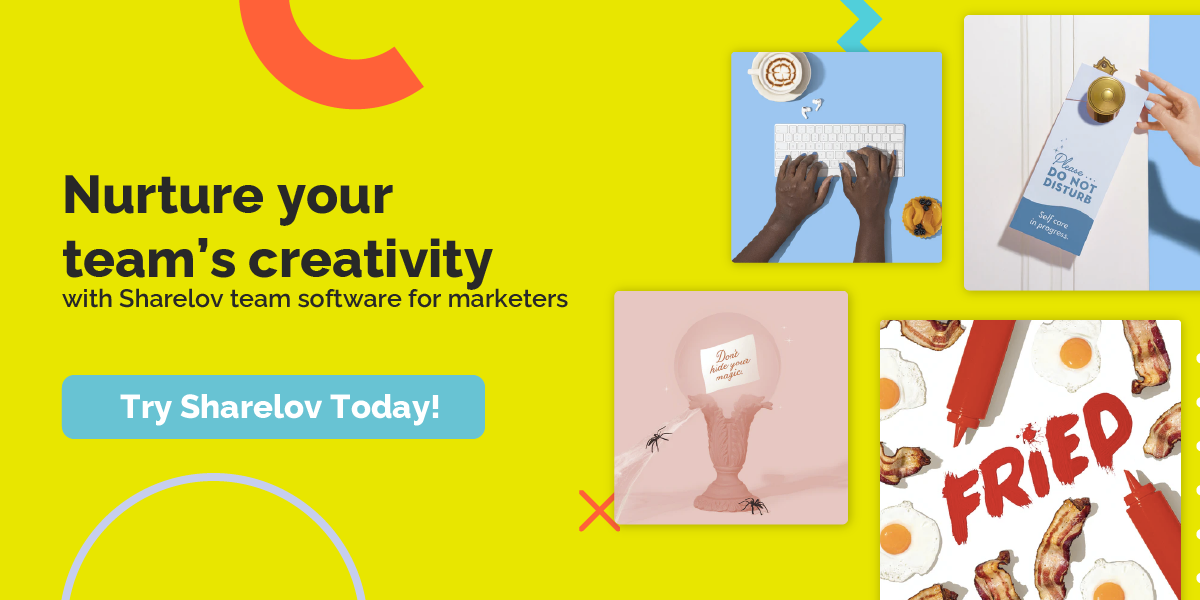 Promote Another Social Media Channel
If the TikTok audience isn't your primary demographic or if you're not consistently active on the platform, consider using the social channel to send traffic to your main platform.
Or, if your brand is actively selling its products on social media, such as on Instagram with shopping tags, you might want to drive traffic from TikTok to your Instagram Store (TikTok shopping is still in development and beta, so it's not available to everyone). 
For example, Spikeball sends its TikTok traffic to Instagram.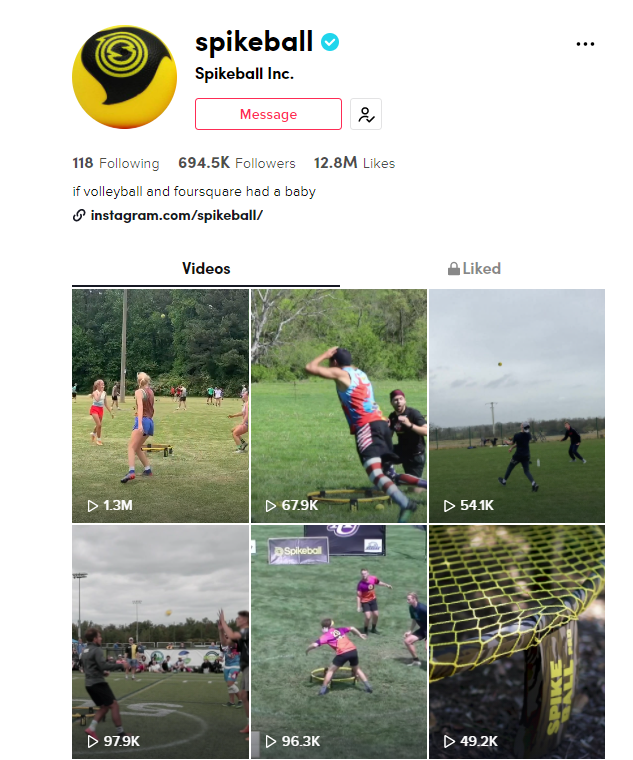 Boost App Downloads
If you're wanting to boost app sales or downloads, you might use TikTok to drive traffic to your app's landing page.
Or, you drive traffic to your main website and greet them with an overlay, the way that Sephora does. Its TikTok profile link sends traffic to its main website, which immediately drops an overlay encouraging visitors to download the app for early access to product launches.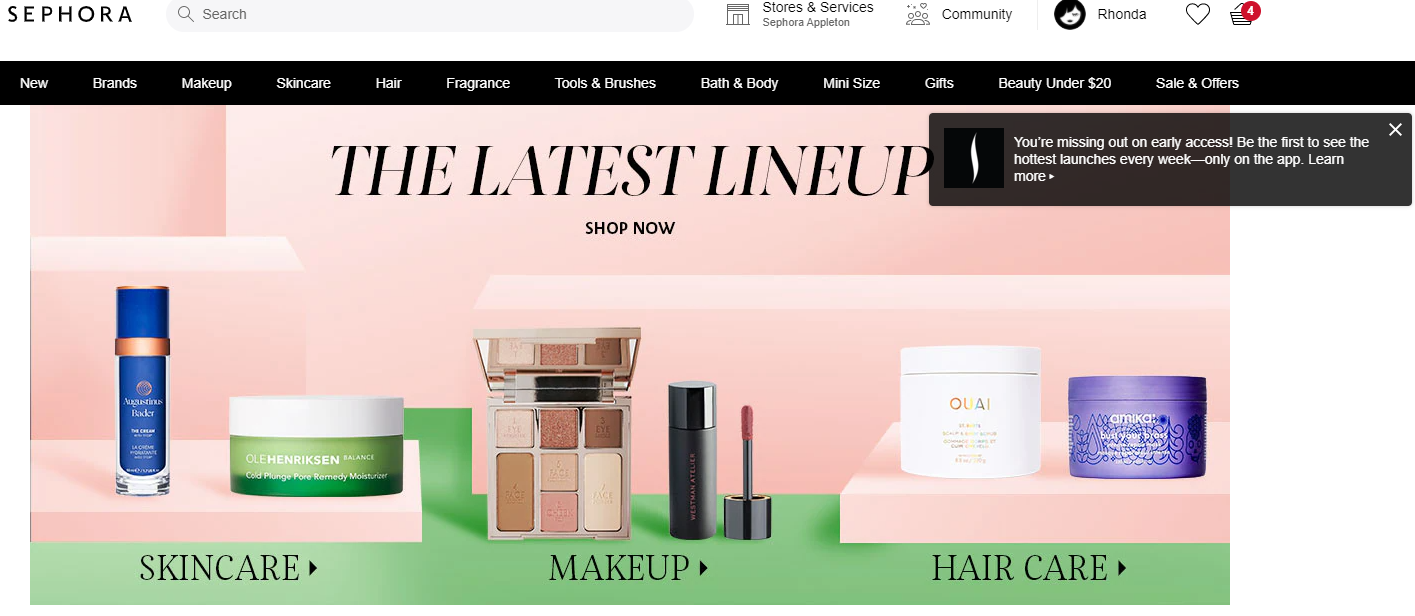 Boost Sales Of A Specific Product Or Product Line
Using TikTok to drive traffic to a product page is an excellent way to boost your product sales.
Whether you direct TikTokkers to a single product landing page or an entire product line depends on what marketing goals and campaigns you want to support.
For example, Milk Makeup sends its TikTok traffic to its product line on Sephora's website.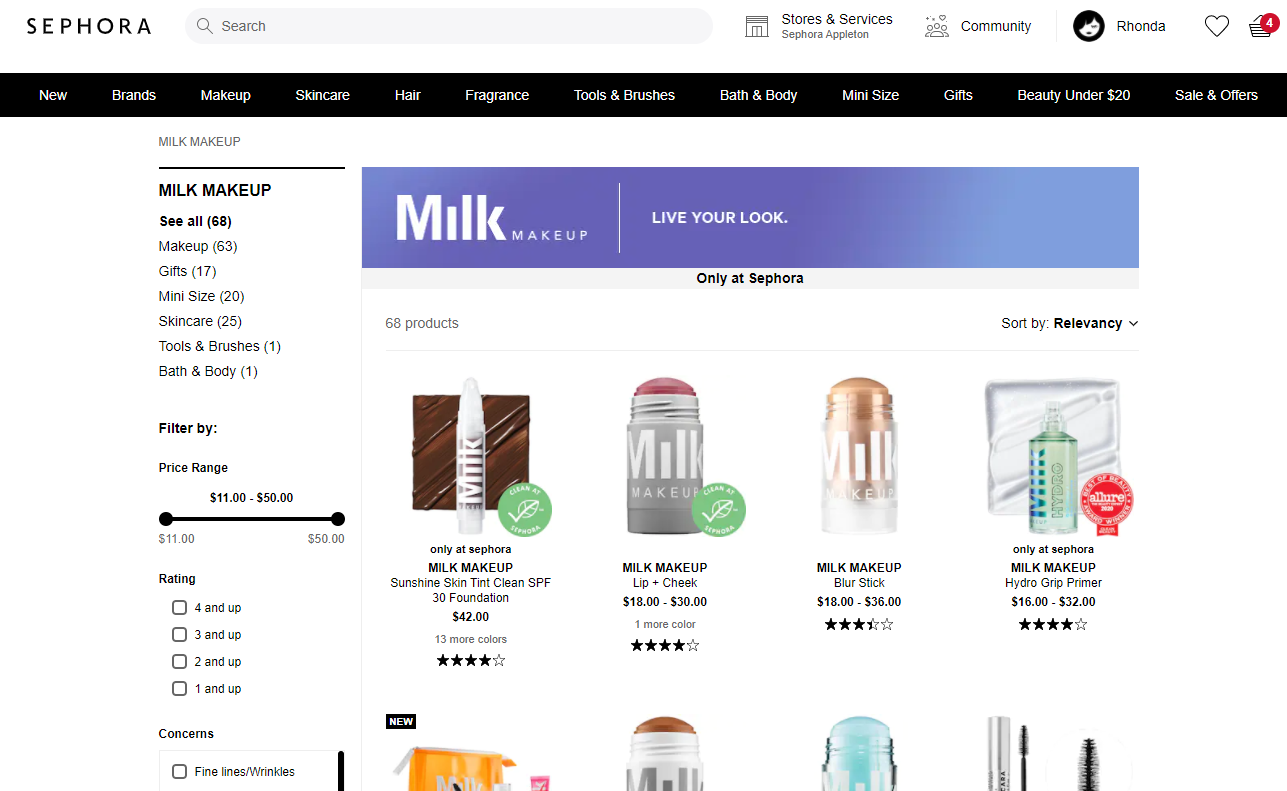 You can use TikTok to support a wide variety of marketing objectives, but before you take steps to increase your traffic, make sure that you know what actions you want your audience to take.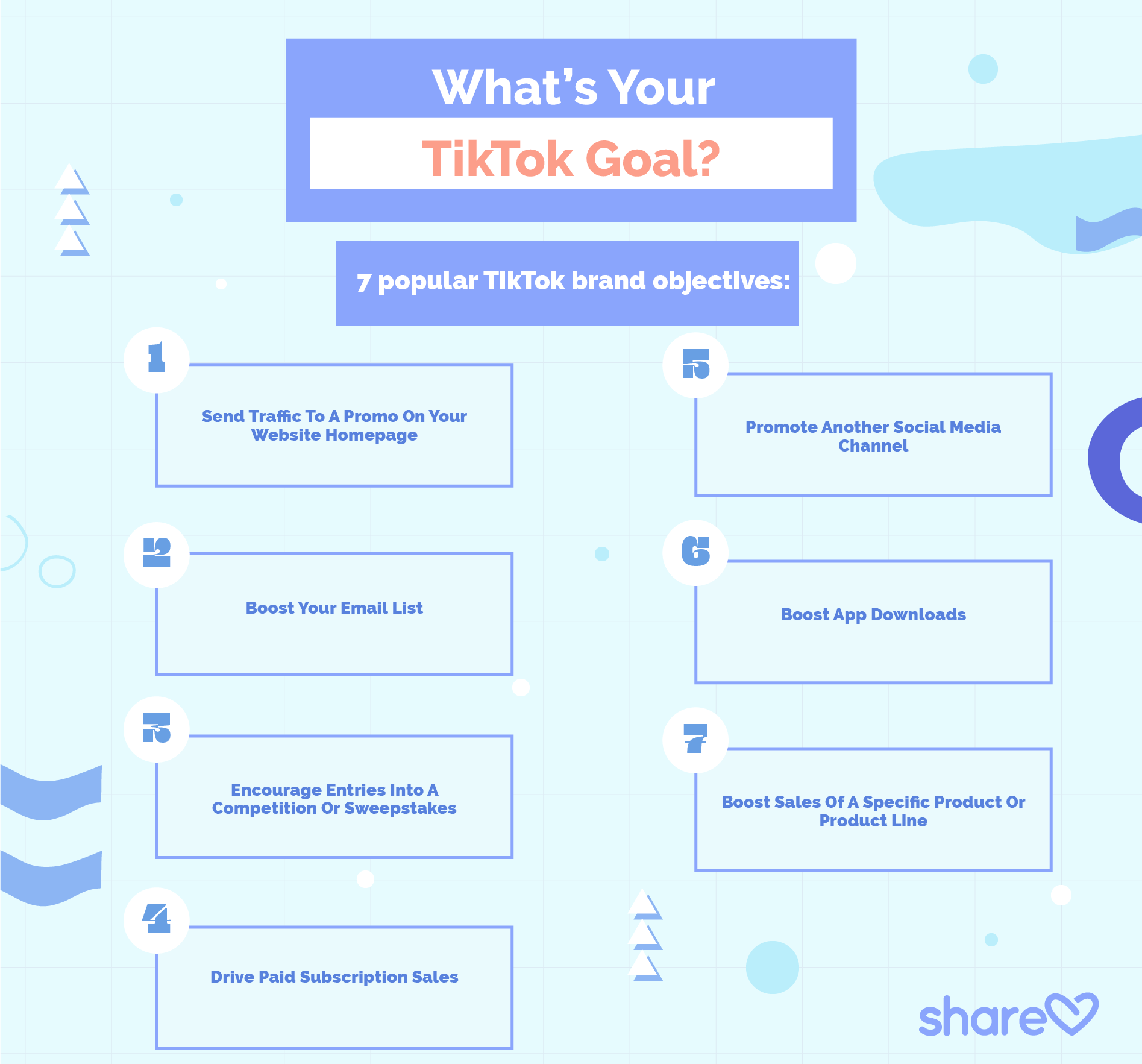 Setting one specific objective will ensure that the traffic you drive from TikTok is optimized to benefit your brand.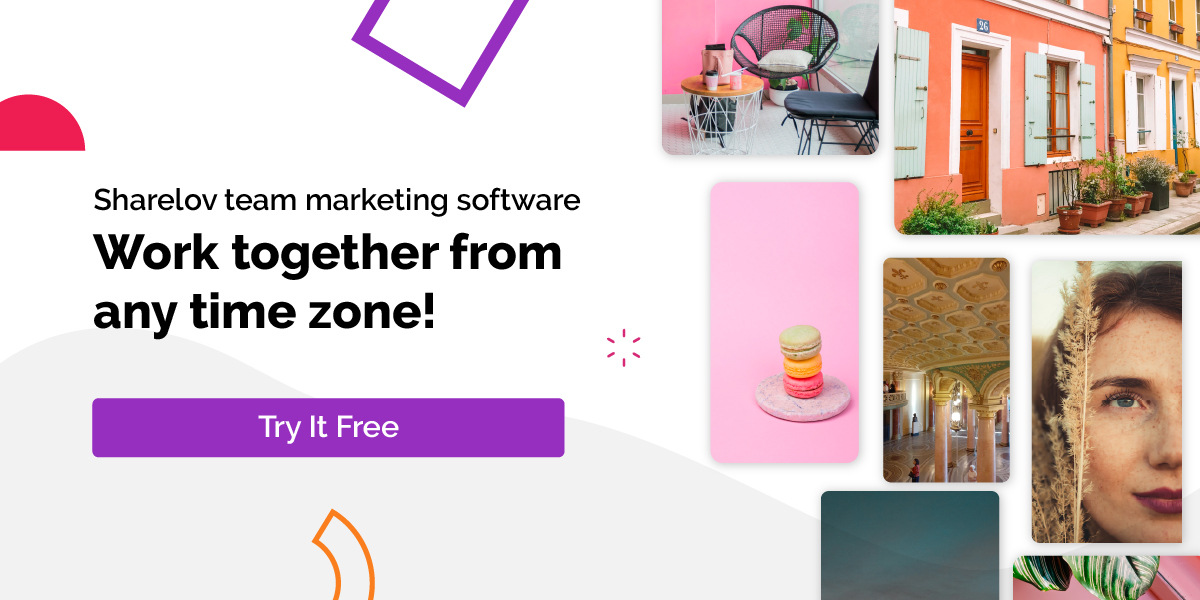 Tip #2: Optimize Your Profile
If you want to drive traffic and sales, the #1 way to direct people to your site or landing page is by adding the link to your TikTok profile.
To boost your results, add a call-to-action above your profile link
For example, Guess Jeans sends its TikTok traffic to its YouTube channel by including a link to it, plus a CTA in its caption that reads "Subscribe to our YouTube channel."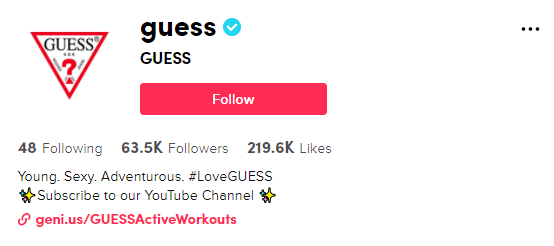 It's a good idea to also include a description of your brand or product in your profile caption, such as Guess does in the example above with the text "Young. Sexy. Adventurous."
If your brand is still establishing itself, be clear in your description so people know exactly what you're about. Vessi nails this approach with two short phrases: 100% waterproof shoes and CEO of dry socks.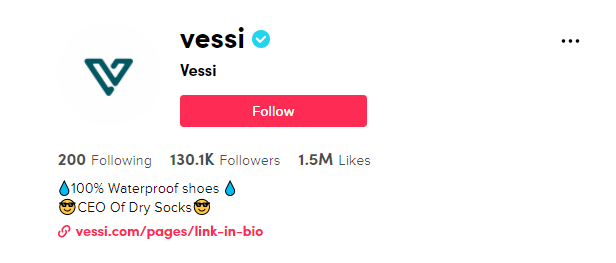 Keep in mind that if your intention is to drive traffic, you'll get better results by including a short call-to-action just above your profile link in your TikTok bio.
Tip #3: Monitor Your Competitors & Industry Influencers
Monitoring your competitors' presence on TikTok can help you develop more effective content, connect better with your audience, and set competitive goals.
Monitoring your industry influencers can give you a great deal of insight about what sparks interest and engagement with similar audiences.
You can easily monitor your competitors on TikTok from your Sharelov dashboard. If you're not using Sharelov yet, you can get a free trial right now and begin monitoring your competitors today. 
Sharelov allows you to easily monitor your competitors' activity by viewing data "cards" that contain their posts alongside the post metrics such as:
Publish date

# post engagements

# post likes

# post comments

# post shares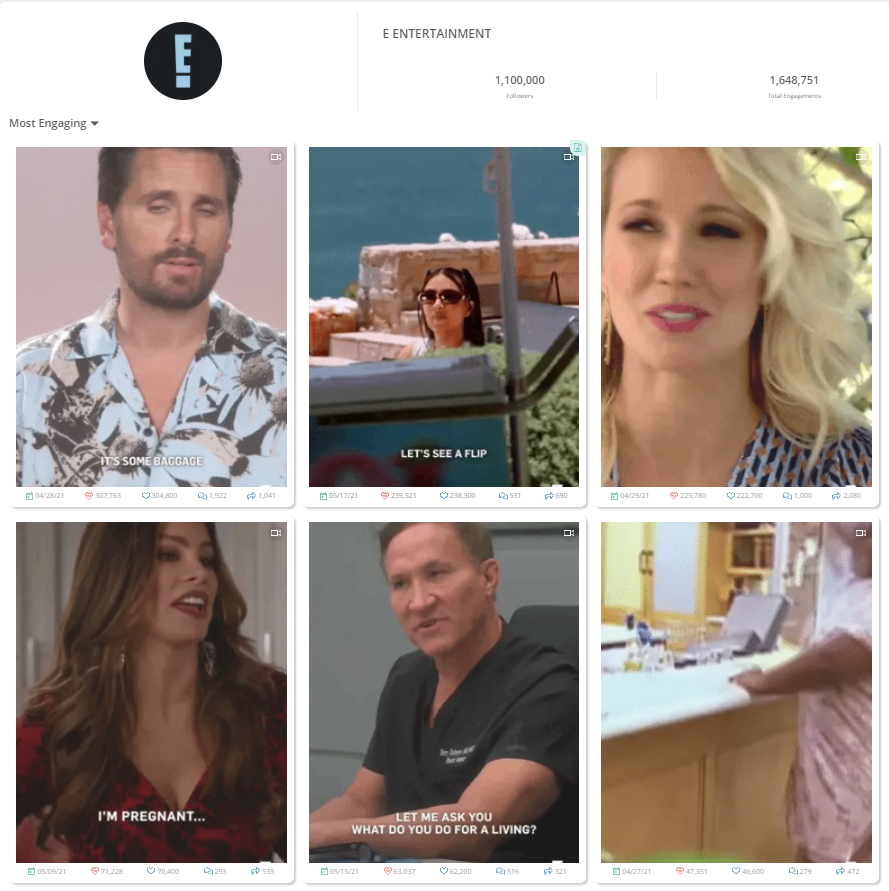 To find out more about any post, just tap on it to open up the full data card, which includes the % engagement rate, total engagements, impressions, likes, comments, and shares.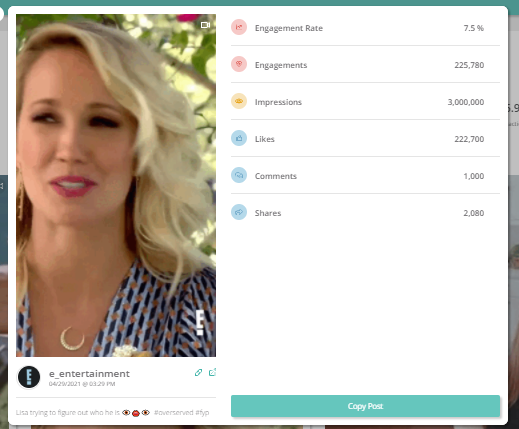 By discovering what type of content sparks the most engagement, shares, and reach, you'll learn what your potential customers might respond to.
Further, if you use Sharelov's Ad monitoring tool, you can check out your competitors' ad campaigns and discover:
What type of ads they've used on social media

What social media networks the ads appeared on

When each ad began running

What copy was used in their CTA button
Your industry influencers are always on top of what's driving engagement and sales in your field.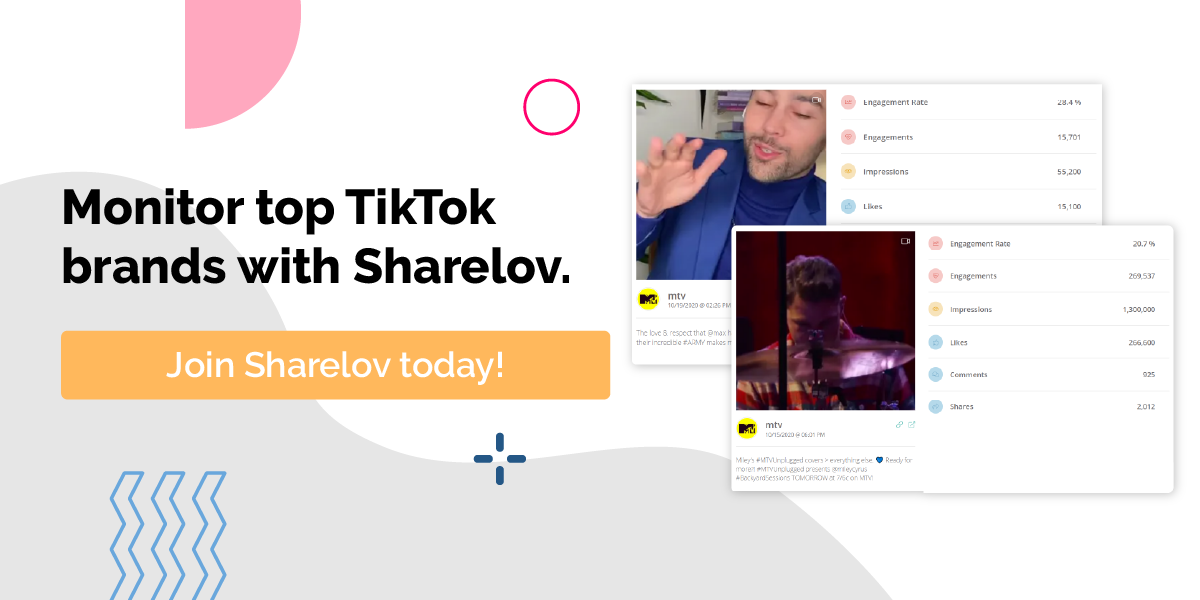 To learn which TikTok formats, features, and soundtracks your customers love best, monitor your industry influencers.
You can easily monitor influencer activity from your Sharelov dashboard! Sharelov lets you view influencer content, and you can filter by the most recent posts, highest engagement, most comments, and most shares.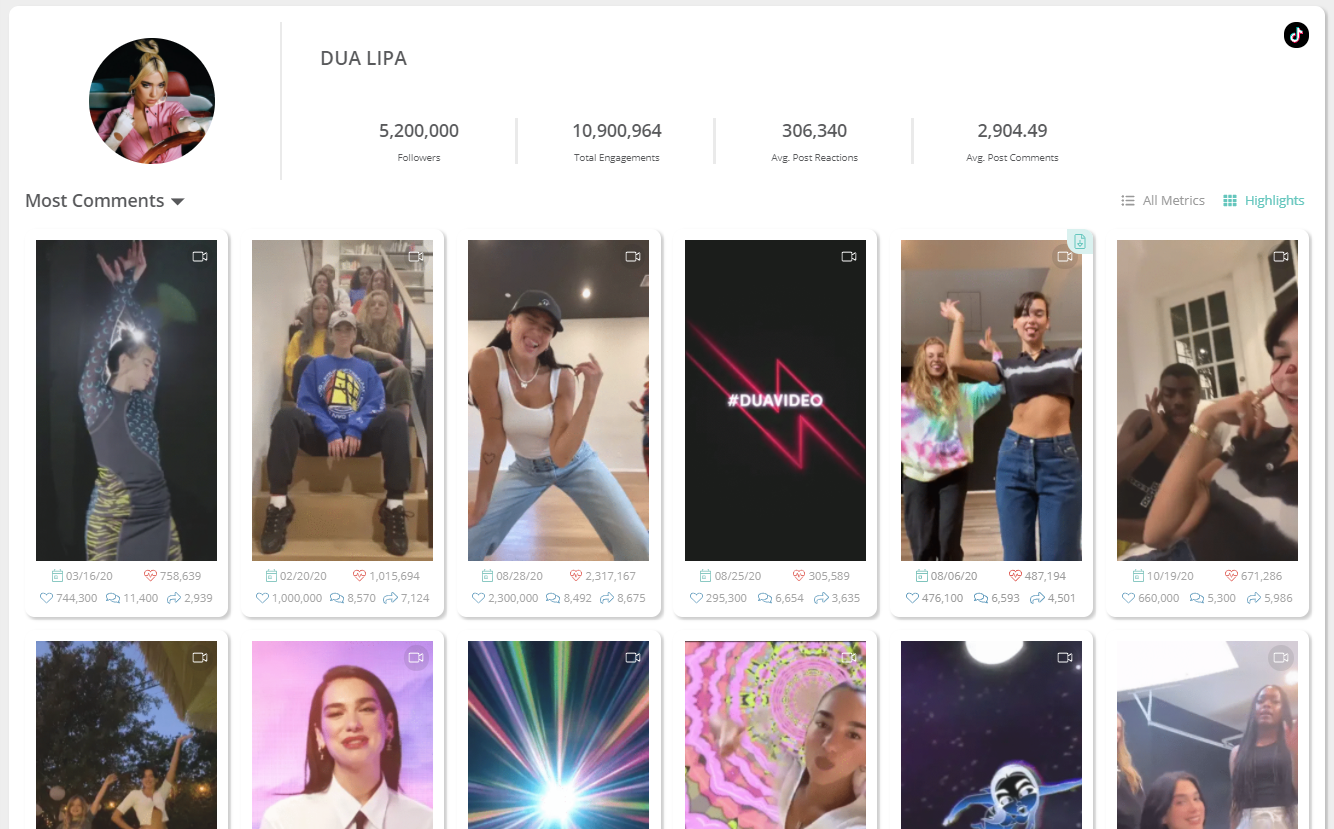 You can discover a lot about what types of content and formats engage TikTok users by monitoring your competitors' comments and ads, and tracking the TikTok activity of your industry influencers.
Sharelov makes it all easy – try it today!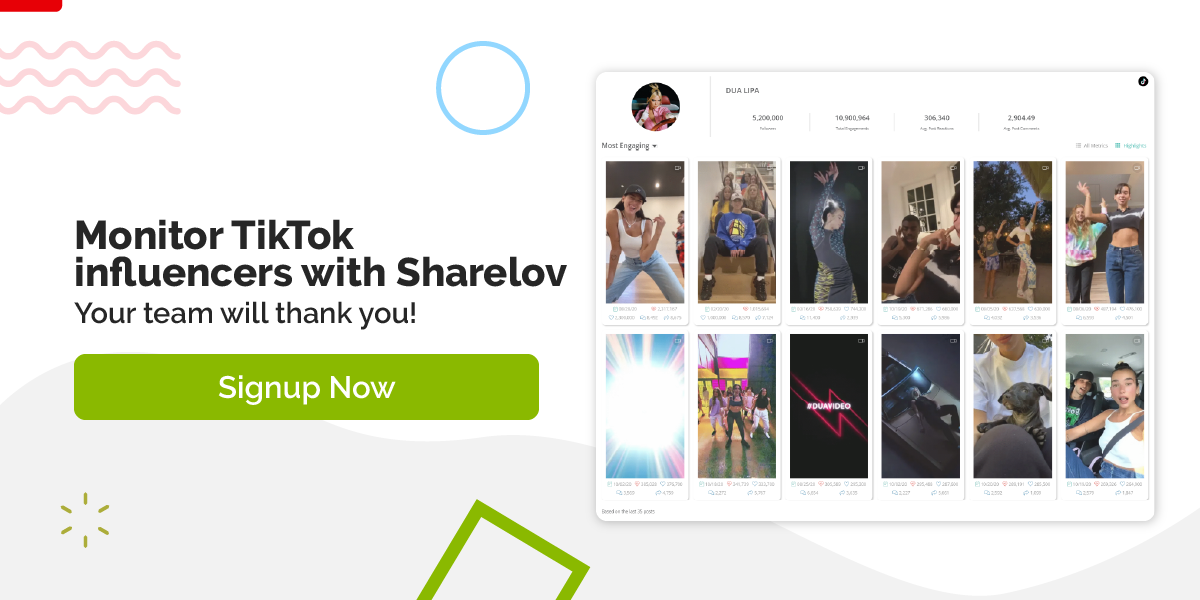 Tip #4: Use TikTok Paid Advertising
Paid TikTok advertising allows you to include an external link in your video, making it an ideal way to drive traffic to a landing page or website.
TikTok's relatively new self-serve platform, TikTok For Business, lets you place ads that target your niche audience. You can then track the ads' performance usings TikTok's extensive advertising analytics for ads. 
To find out how to place ads on TikTok, how much they cost, and what requirements and specs to follow, check out The Complete Guide To TikTok Ads by Sharelov.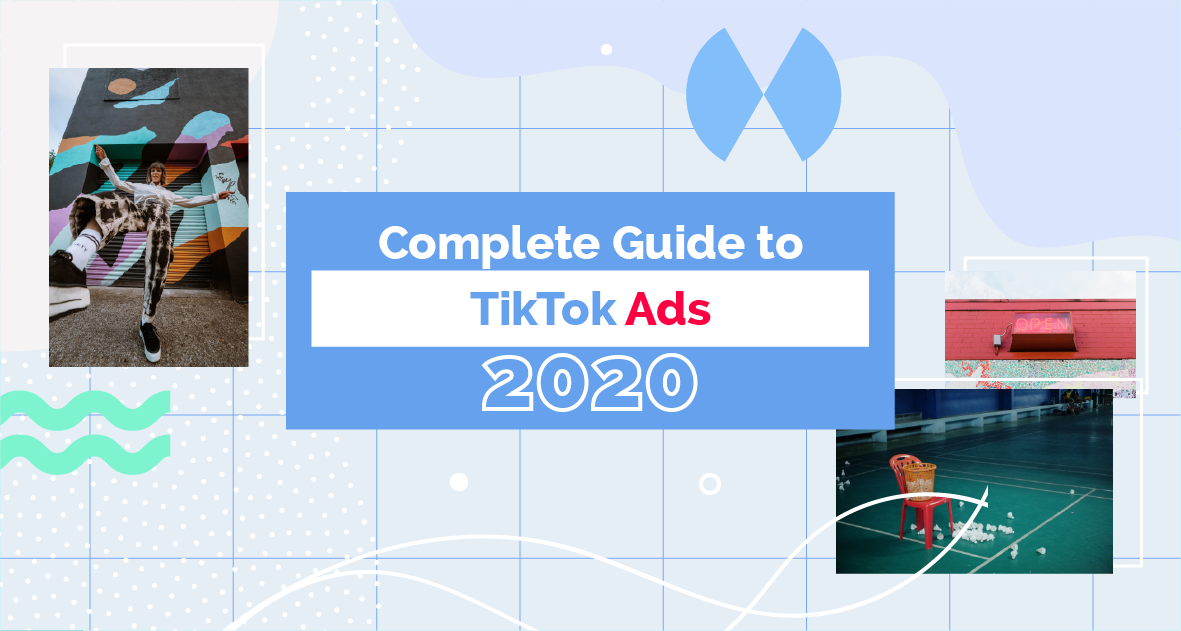 TikTok advertising allows you to drive traffic to your website or landing page in a way that you can't do with regular TikTok content — by including a direct link in the ad content.
 If you're serious about driving more traffic and sales from TikTok, paid advertising may be an excellent investment for your brand.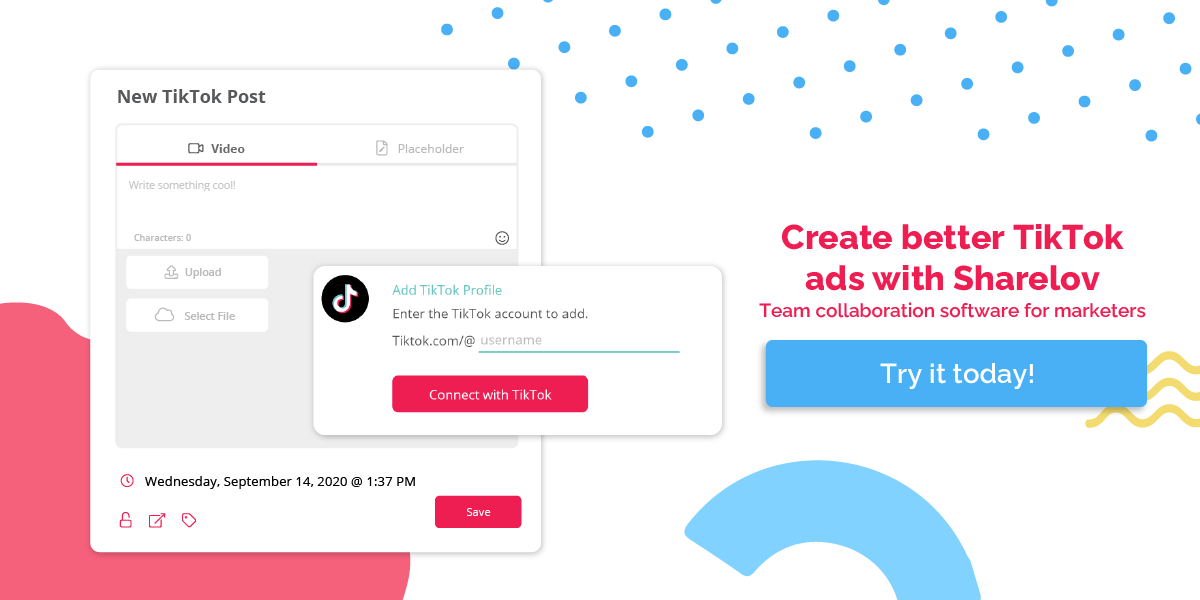 Tip #5: Publish Your Content At Ideal Times
When it comes to publishing content on TikTok, timing matters.
TikTok's algorithm pushes new content to its "For You" newsfeed when the posts receive enough engagement within a specific time frame.
Publishing your content at times when your audience is most likely to be online and willing to engage with your brand is critical to expanding your reach on the platform.
To understand how TikTok's algorithm works and discover the best times to post on the platform, check out the ultimate guide to the Best Times To Post On TikTok.
Posting TikTok content when your audience is most likely to engage with it may help expand your reach on the platform.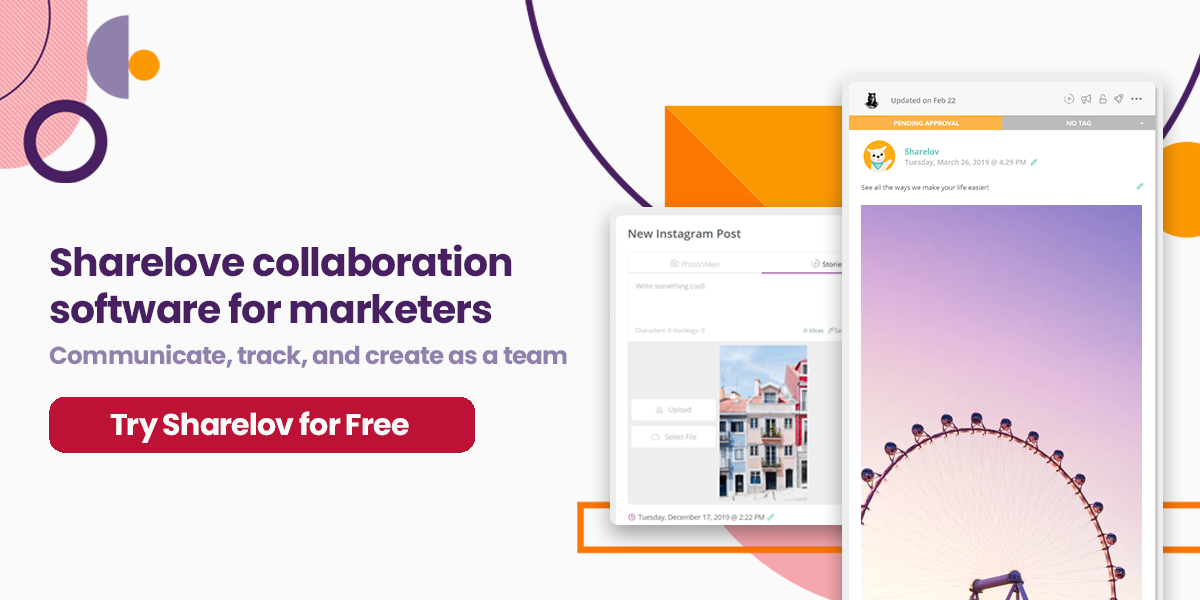 Tip #6: Create Irresistible Videos
Aim to create viral content that reaches a massive amount of people, which will significantly boost your traffic from TikTok (if you set up your profile like we mentioned in tip #1).
One of the reasons marketers LOVE TikTok is that it's still possible for unknown brands to go viral overnight (even without paid advertising).
By building a strong brand presence, keeping up with the trends, and producing the best possible videos for the platform, your company can increase its chances of massive overnight success on TikTok.
We show you the best pro tips in our TikTok guide: 95 Tips To Help Your Brand Go Viral On TikTok. Check them out for ideas, guidance, and insider tips on boosting your success on TikTok.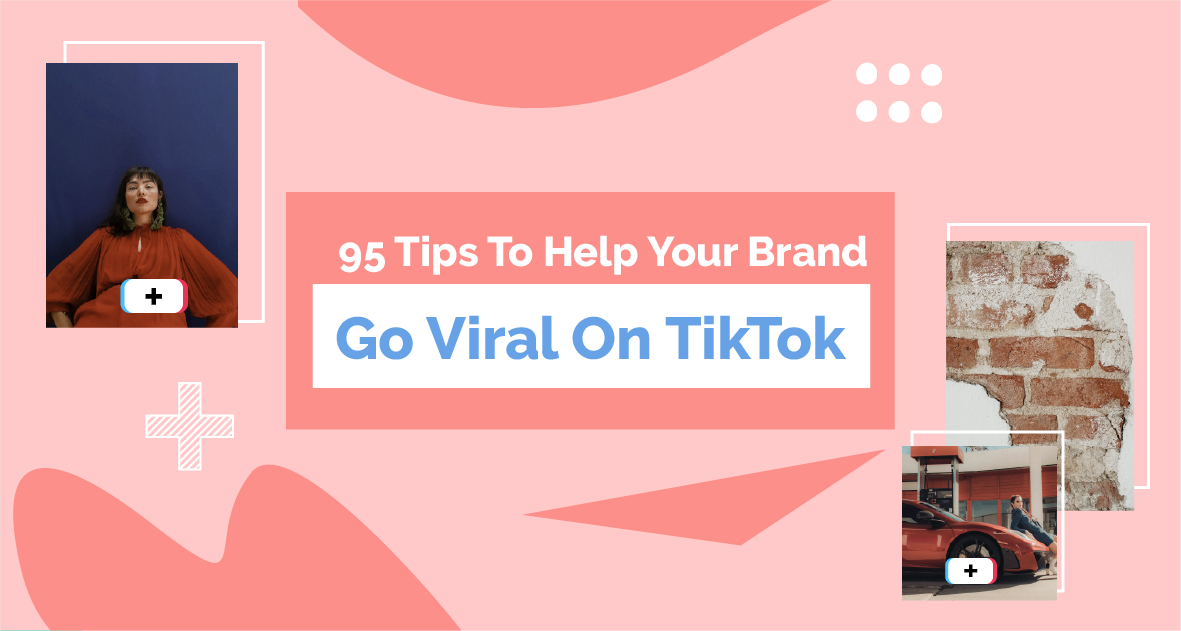 If you'd like more inspiration and ideas for unique, creative content, check out the TikTok Content Ideas For Brands section of the Marketer's Guide To Brand-Building On TikTok.
Viral content can significantly (and quickly) increase your traffic from the platform, as long as you structure your TikTok profile to include a call-to-action and landing page link.
Tip #7 Build A Bigger, Better Following
The more followers you have, the more likely you are to succeed at driving traffic and sales from TikTok.
Who follows you makes a difference, though. If you have millions of followers with no interest in your brand, you might as well have zero followers!
Aim to build a following that's genuinely interested in your brand, and you'll eventually build a steady stream of traffic and sales.
If you'd like to build a bigger, better following on TikTok, check out: How to Get More TikTok Followers – 60 Tips For Marketers And Brands: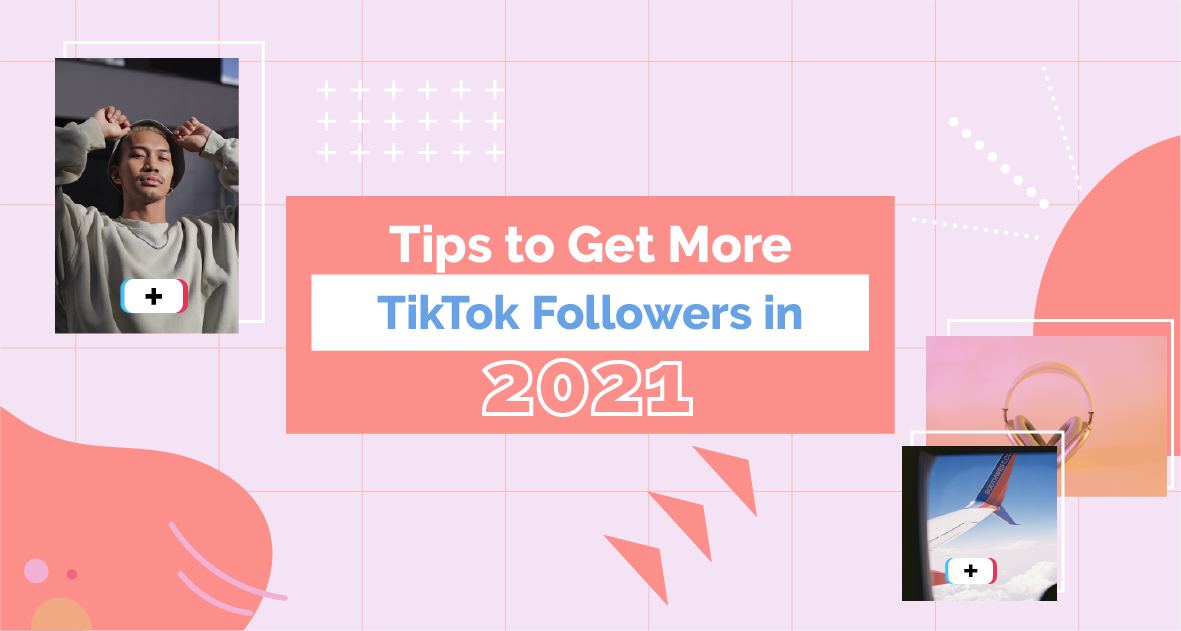 Any brand can build a huge following on TikTok if they learn what type of content people love most. Remember to target potential customers when building your following, and don't get caught up in the game of just trying to add numbers to your follow list.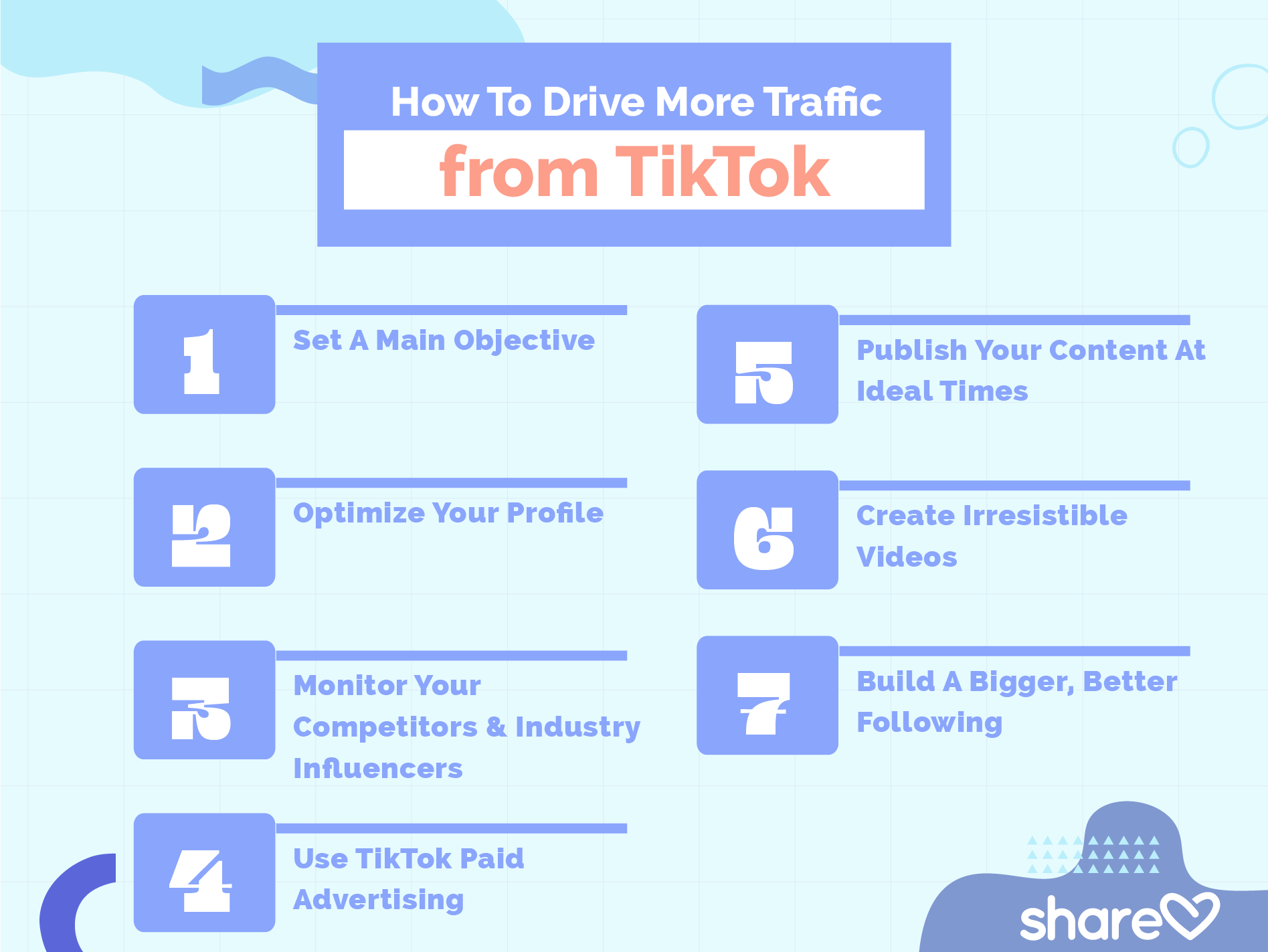 Drive Massive Traffic And Sales From TikTok
Building an engaged audience through unique, creative content and advertising will set your brand up to successfully drive traffic and sales with every campaign.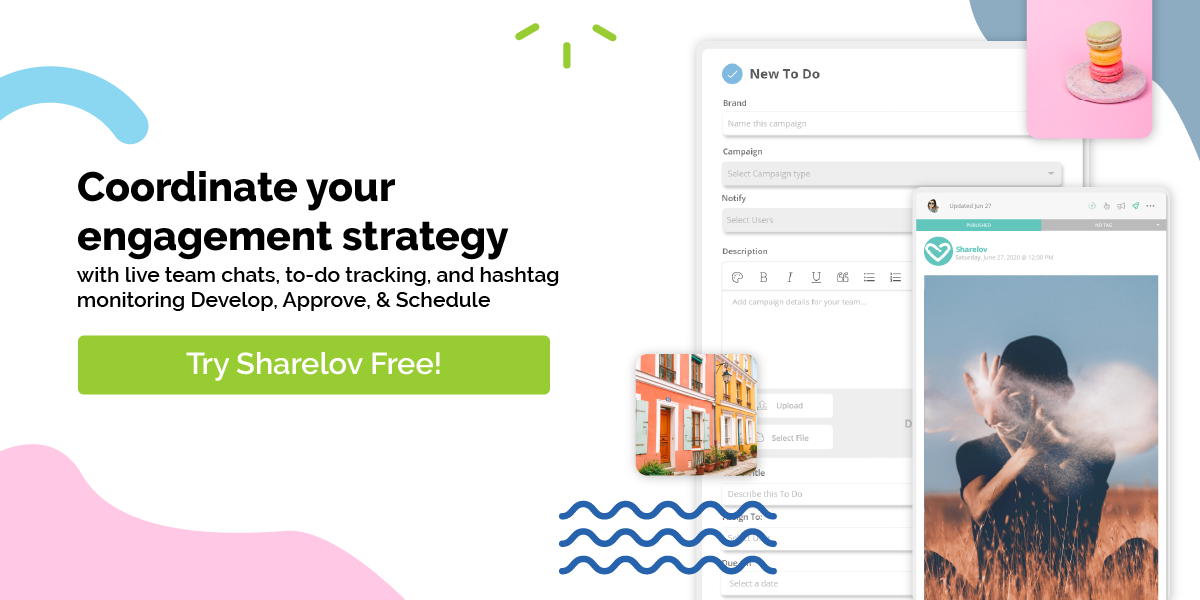 Don't forget — you can't drive traffic or sales without the right link in your profile! Include a CTA and landing page or website link in your TikTok bio to ensure that people know what you're selling and how to purchase it!