Updated January 2023
With more than one billion users and 210 million U.S. downloads, TikTok is prime real estate for brand growth and you can still build an audience on the platform, even if you've never even tried it before.
Whether you're brand new to TikTok and trying to build an audience from scratch, or an established brand wanting to up your game, the 60 tips below will help you get there.
7 Ways To Get More TikTok Followers
Use hashtags, mentions, and reposts to expand your reach.
Ask your employees to engage, create and share brand content.
Join in on others' hashtag challenges.
Create your own hashtag challenges.
Partner with TikTok influencers.
Engage with complimentary content.
Make the first second count.
Find out exactly how to expand your reach, engage your employees in TikTok campaigns, and post engaging content that grabs attention, in the 60 tips below.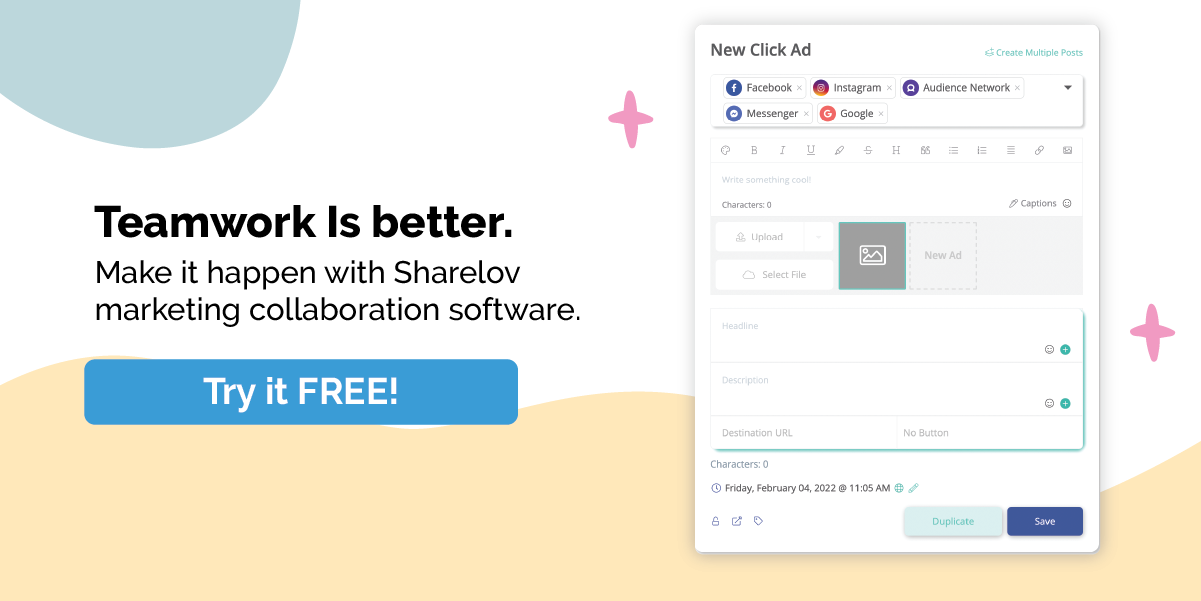 Bookmark this page before you go so you can use it as a resource any time you want to grow your following on TikTok!
Do Followers Matter On TikTok?
More than 80% of brands that use social media aim to raise brand awareness, and building a TikTok following can mean developing a massive audience with a genuine interest in your brand. 
With more than one billion active monthly users, TikTok claimed the title of the fastest-growing social media channel of 2022 for the fourth year in a row. 
Brands wanting to connect with contemporary audiences that embrace trends and turn to social media for purchasing advice won't want to miss out on building a solid TikTok following in the coming year.
TikTok followers are more valuable than ever since Follower and For You feeds began crossing over in the past two years.
Historically, TikTok users tapped on their "Follower" feed to view content from brands they followed. 
Now content from brands people follow shows up in the users' main (For You) feeds.
According to TikTok expert Joseph Todd, content moves from the Follower feed to the For You feed based on activity. Users that actively follow and like your brand content are more likely to see it showing up in their main feeds.
This is excellent news for brands that attract genuine fans.
Don't fake it, though.
Brands that use automated services or bots to build a bigger TikTok following may generate more hate than love.
As one of the most trending platforms on the internet, TikTok reflects modern values and personalities and has carved out a niche for people who want to avoid fake, ingenuine, or promotional-driven content. 
TikTok users gravitate toward real, authentic content by genuine people.
In the world of TikTok, the worst thing you can be called — is fake. The platform started out as an alternative for people looking for something more "real" than the personas people build up on other platforms such as Instagram.
Across all social media, people are fed up with promotional, non-authentic content. Users love to research, connect with, and even purchase from brands on social media. However, when content turns promotional, pushy, or boring, you can quickly lose followers.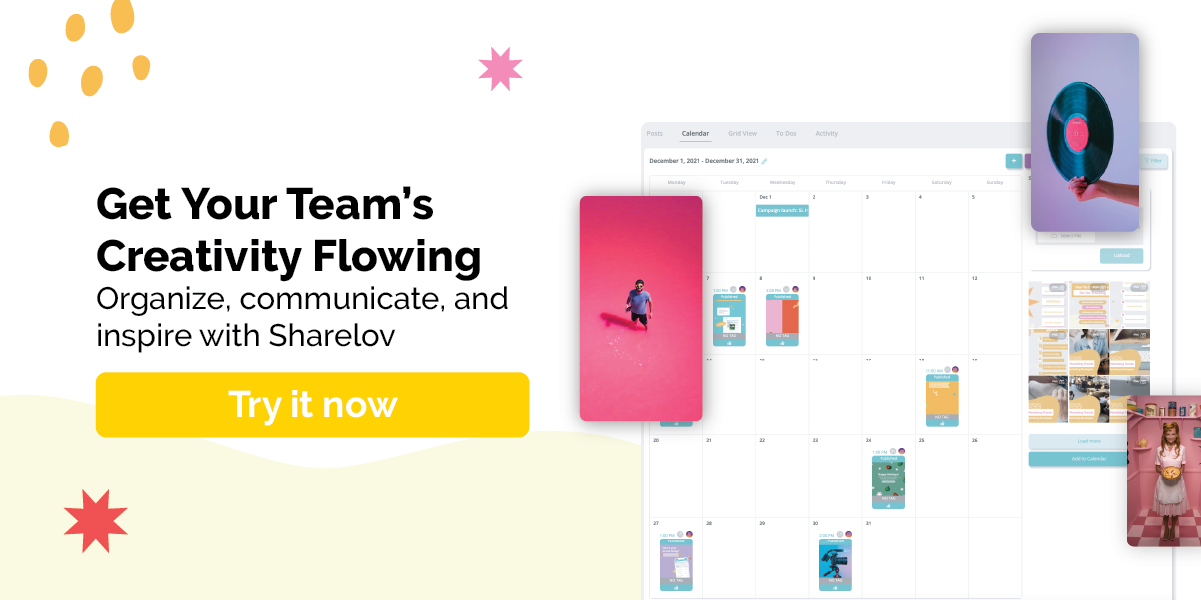 Prioritize Organic Growth
Building a large following can be a great asset for your brand on TikTok as long as you seek out authentic followers who genuinely enjoy your brand and its content. 
If you prioritize organic growth and target potential customers, TikTok followers can bring significant value to your brand. They'll help lift up your efforts by engaging with your content, sharing with their friends, and purchasing from your business.
Aim For Quality Over Quantity
On TikTok, it helps to grow your following because if your fans engage with your videos, it gives your content a much better chance of showing up in front of new people in the For You feed.
When you're running TikTok campaigns to add new followers, keep in mind that quality is far more important than quantity.
Expand Your Reach On TikTok
You've got to put your content in front of fresh eyes to get more followers!
In this section, we show you several ways to reach new people – potentially new followers – on TikTok.
Tip #1 Add strategic hashtags to your posts and profile. Hashtags put your content in the Discover feed and in hashtag searches, so you can reach people who are looking for what your brand offers.
Look to niche, relevant, trending, and branded hashtags to help expand your reach on Tiktok.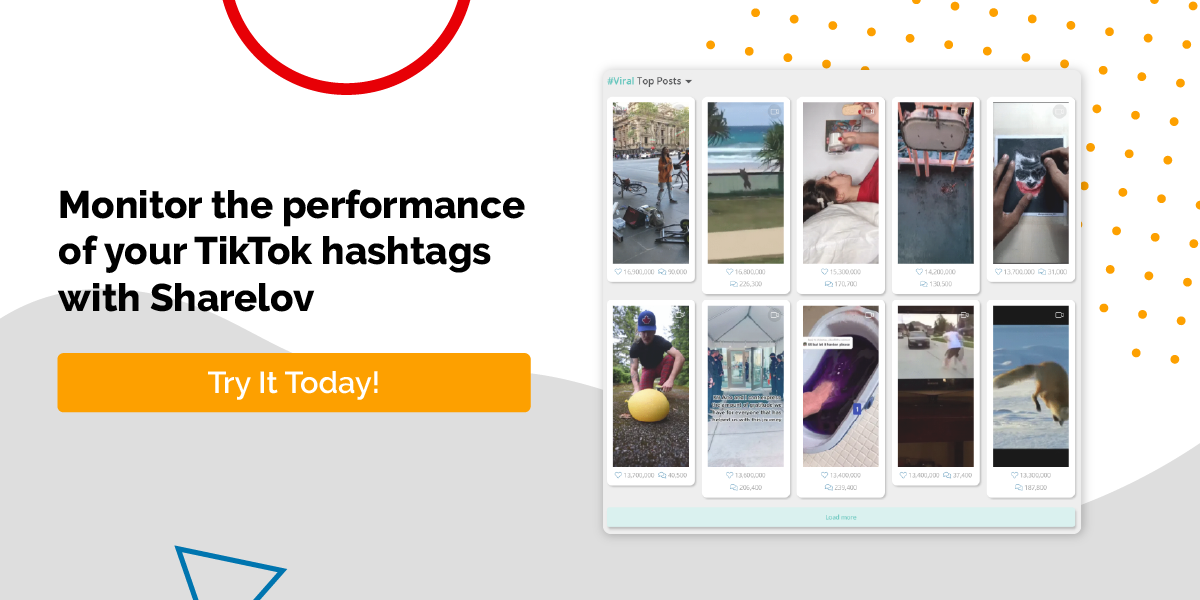 Tip #2: Incorporate new features quickly. Experts believe that when TikTok releases a new feature, the platform goes out of its way to promote it by prioritizing posts that use it.
Using a tool or feature within the first 3-4 days after its release could mean your post makes it to the top of the For You feed, where people are most likely to discover new brands.
Tip #3 Encourage sharing with user-generated-content campaigns. On TikTok, it's easy to share someone else's content by downloading and reposting (credits are automatically included) other users' posts. 
Encourage your current followers to share your content with their audiences by launching competitions or offering prizes to kick off your UGC campaigns.
Tip #4 Ask your employees for support. Encourage your staff to follow, engage with, and share your content on their own TikTok pages. Getting employees involved can quickly expand your reach and help you get new followers.
Tip #5 Join in on trending hashtag challenges. Participating in challenges gets your post in a trending feed, giving you an excellent chance to reach new people.
For example, the #putafingerdown challenge has participants holding up all their fingers and then putting one down each time a statement is true (a twist on the "never have I ever" game).
Chipotle joined in on the fun with statements such as "Put a finger down if you've eaten Chipotle twice in a day." and "Put a finger down if you have a parent that can't pronounce Chipotle."
Jumping in on the hashtag challenges gives Chipotle a way to reach new people because it puts the video in a hashtag search feed where people can discover it.
Participating in challenges helps you build trust and connection with new people, who will then be more likely to follow you.
Tip #6 Develop Influencer partnerships. One recent study dubbed TikTok the "Queen of influencer and celebrity culture," after discovering that influencers received nearly double the number of likes and engagement on TikTok compared to Instagram.
Eighty percent of marketers say influencer marketing is an effective or very effective tactic. – Smart Insights
Partnering with influencers is one of the quickest ways to add a significant number of followers, especially if you hire micro-influencers with high engagement rates.
Tip #7: Try a variety of influencer formats, such as content collaboration, takeovers, and sponsored content.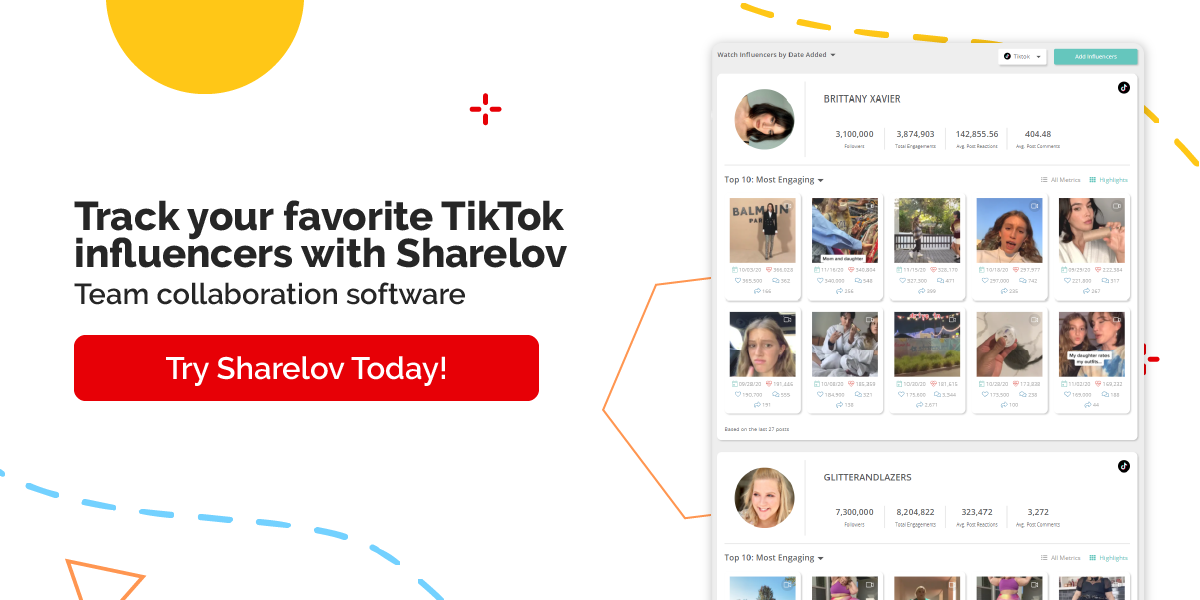 Tip #8 Participate! Browse, like, and comment on your followers' content, especially when it relates to your brand.
Tip #9 Share outstanding, relevant content from your followers and tag them in the post.
Tip #10 Engage with industry influencers by commenting on relevant content.
Tip #11 Engage with complementary brands by liking and commenting on their content.
Tip #12 Engage with any content that compliments your brand. Just be sure your interactions are relevant and non-promotional!
Tip #13 Search your branded hashtags and mentions to discover your user-generated content, then share it to your account. For example, Gymshark frequently shares posts that include its brand tag #gymshark.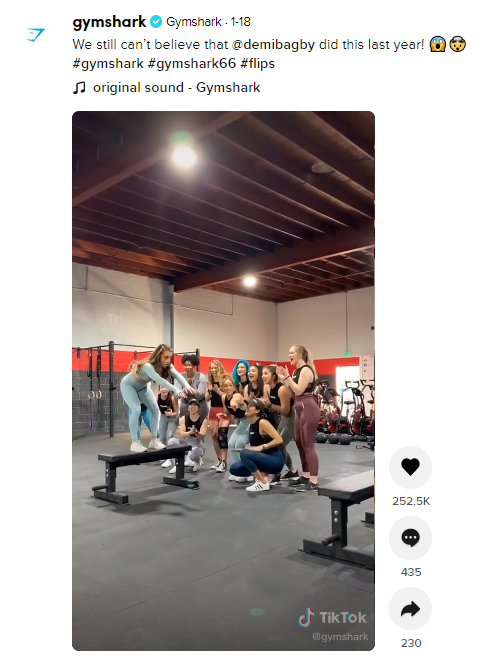 Tip #14 Develop an engagement strategy so your team can work together consistently to comment, like, and share content from other people's accounts. Participating on the platform helps build a connection with TikTok users, increasing your reach and brand recognition.
Tip #15 Publish content that compels users to engage. TikTok's algorithm prioritizes videos that get the most engagement. If your content gets plenty of likes and comments from the start, your brand reach expands rapidly.
Find out how to create highly-engaging TikTok content with the 95 tips in this guide to viral TikTok content!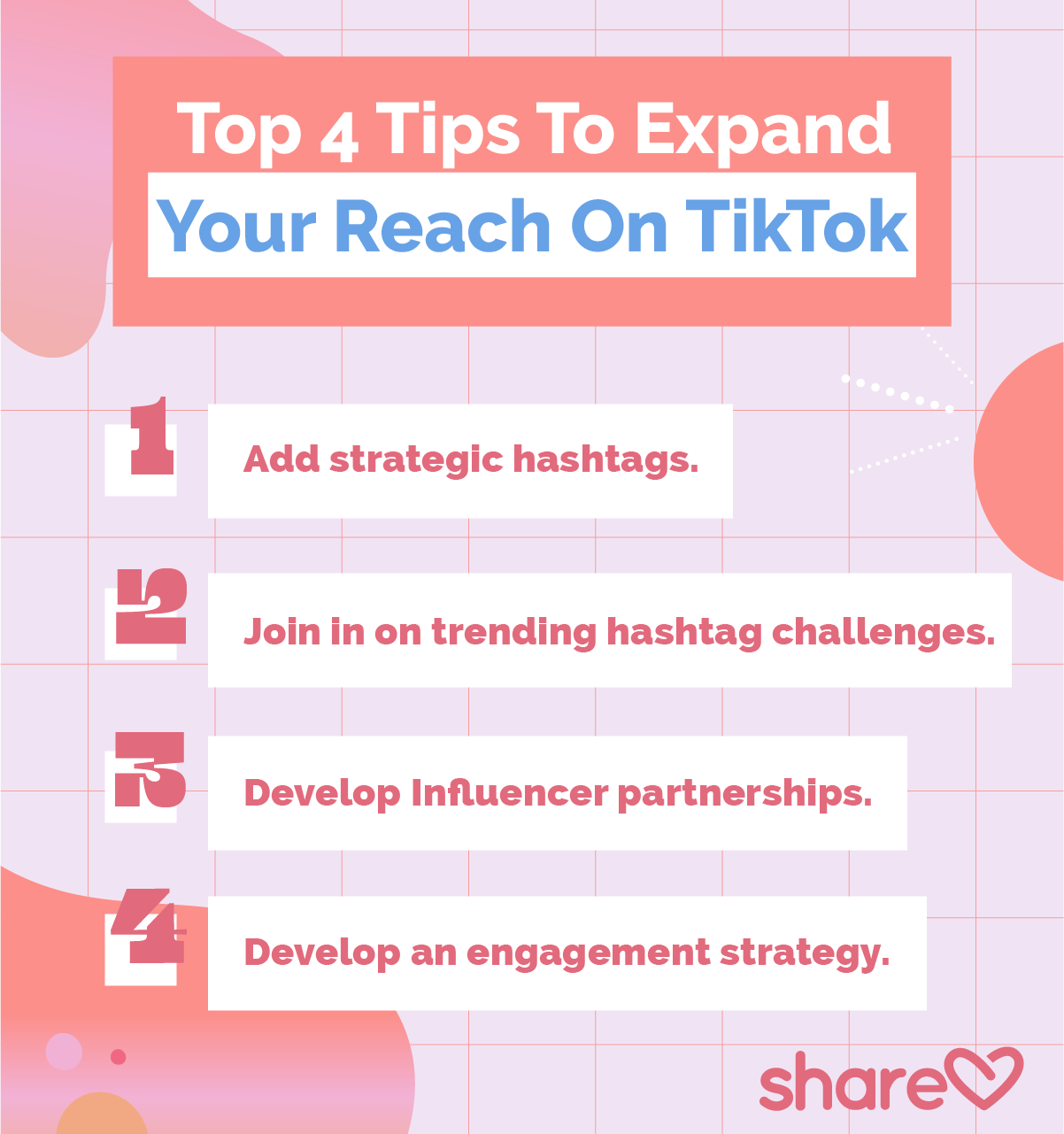 Create Lovable Content
Make TikTok users stop scrolling and start watching by creating content they can't help but love.
Tip #16 Vibe check: Help your brand fit in on TikTok by getting to know the platform well before you start making videos.
Brands should seek to develop a reputation for authenticity and transparency while embracing personality traits that endear TikTok users.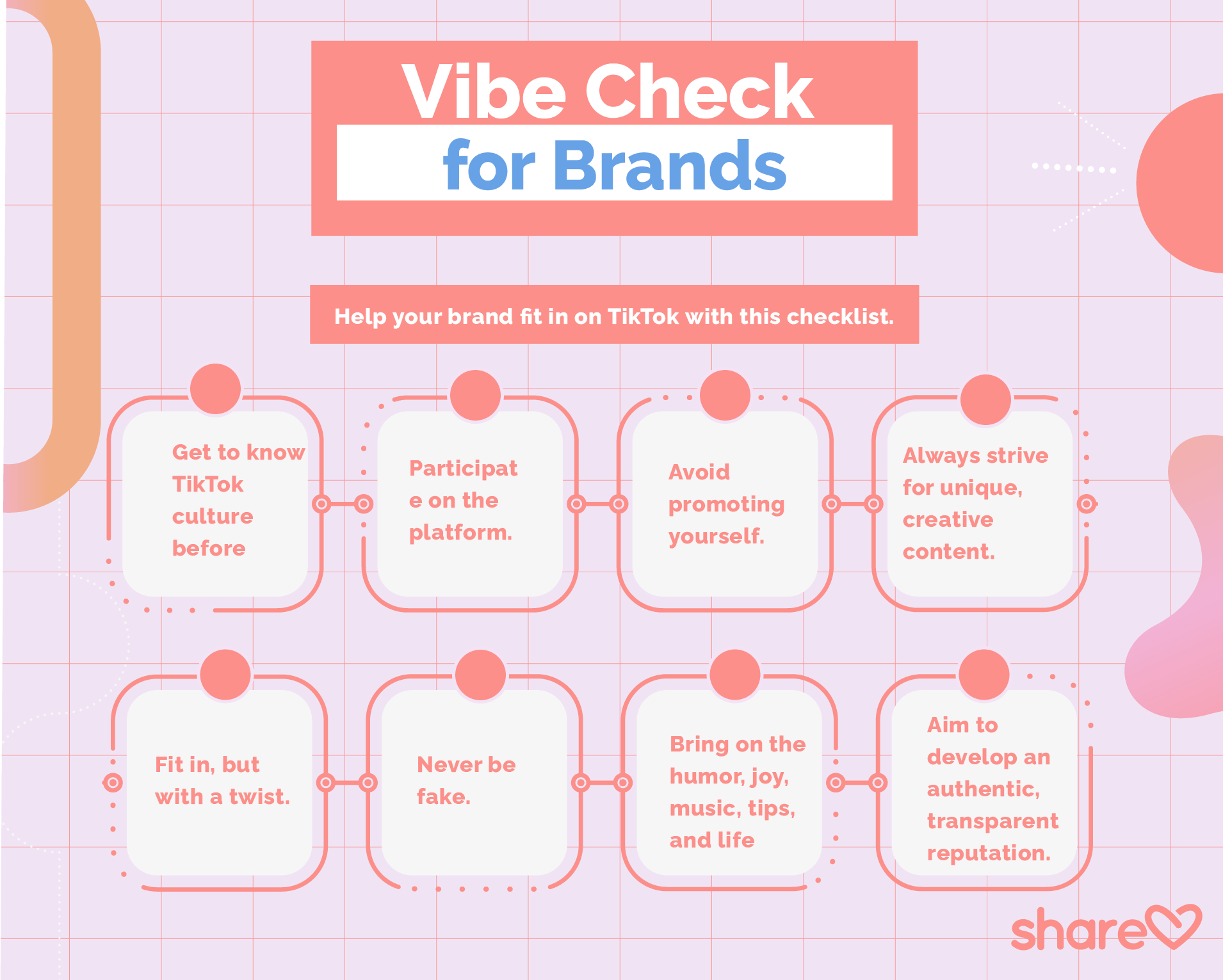 For example, @nickhubbard05 is a middle school special-needs teacher who engages users with his self-deprecating sense of humor. It works because it's such a perfect fit for his personality.
In the video below, Hubbard uses the stitching feature to answer the question "Would you run naked in the mall for two minutes straight for twenty million dollars?"
Source: TikTok

"The real question," he replies, "is could I run for two minutes straight?"
Tip #17 Keep your sense of humor and joy. On a mission to "inspire creativity and bring joy," TikTok's motto – Make Your Day – says it all. Keep the joy in mind when producing content for your brand!
Tip #18 Push your team's creativity. Stand out with creativity and uniqueness. Always strive for something different, and aim for content that delivers delightful surprises.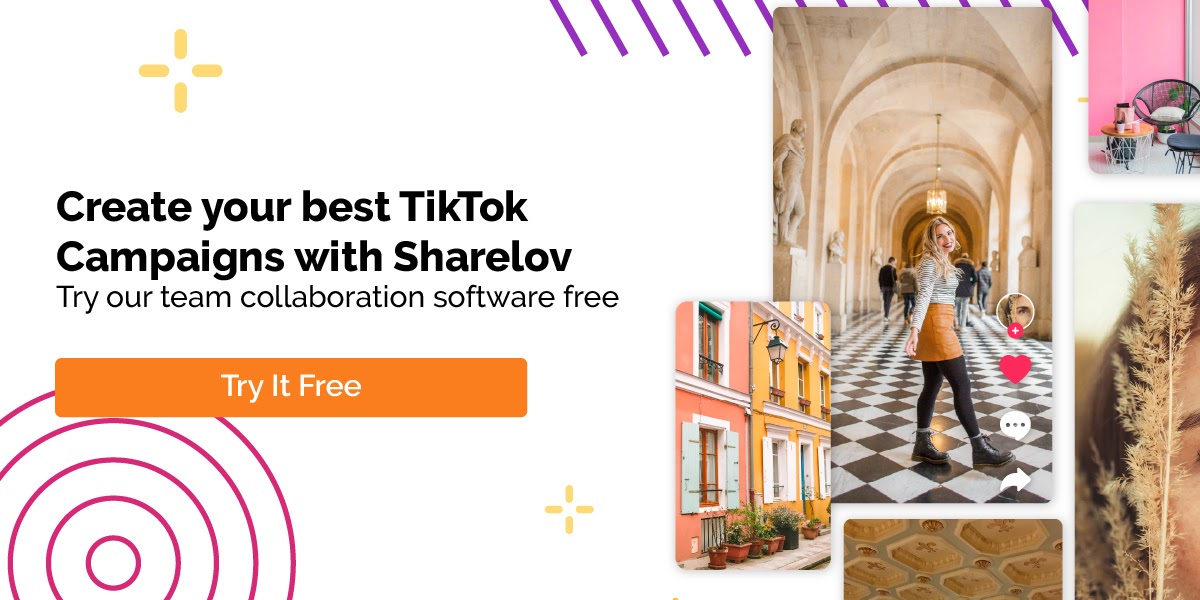 Tip #19 Make the first second count. When your content makes it to the For You feed, you've got 1-2 seconds to pull viewers in and keep them hooked. Instead of an introduction, consider using layover text to introduce your video so that the action begins within the first second or two.
Tip #20 Create unforgettable moments. Artist Devon Rodriguez posted a video showing a drawing-in-progress of a stranger on a subway in military uniform. Toward the end of the video, he gives the (stunningly beautiful) artwork to her, creating an unforgettable and touching moment that viewers will always remember.
Ask your team to brainstorm unique, memorable ideas that involve your brand or its products.
Tip #21 Add popular soundtracks. Add trending music to the background of your videos as often as possible. It helps keep your content relevant and will earn you more followers by putting your videos in popular soundtrack search feeds.
You can expect music to dominate viewers' attention more than ever in 2022, thanks to a bigger sound library due to TikTok's agreement with Sony Music Entertainment.
How to add sound to a TikTok video: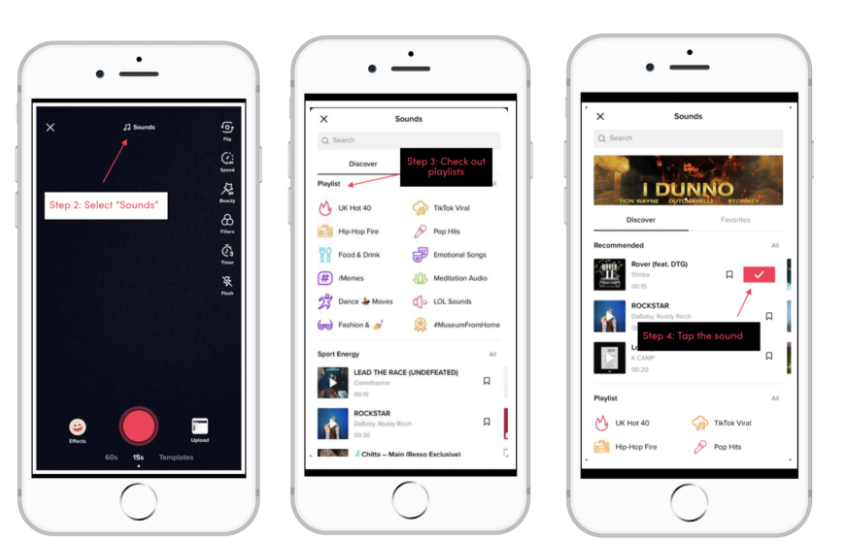 Tip #22 Participate in hashtag challenges, with a twist. Create entertaining videos that have your team participating in trending hashtag challenges.
Surprise your viewers by adding a twist to your video, either at the end or by slightly altering its theme to fit your brand.
When you catch people off guard (in a positive way), they're more likely to follow and engage with your brand.
Tip #23 Keep up with the trends. Don't create your content in a vacuum. Browse TikTok content and updates regularly to discover the latest features, challenges, formats, and trends that users love.
Build your content around the latest trends and you're more likely to get noticed by new people in the For You and search feeds!
Tip #24 Get ready for TikTok Shopping. Add more followers by creating irresistible shopping feeds on TikTok!
TikTok is intent on ramping up its shopping capabilities in 2021. Its partnership with Shopify is only the beginning.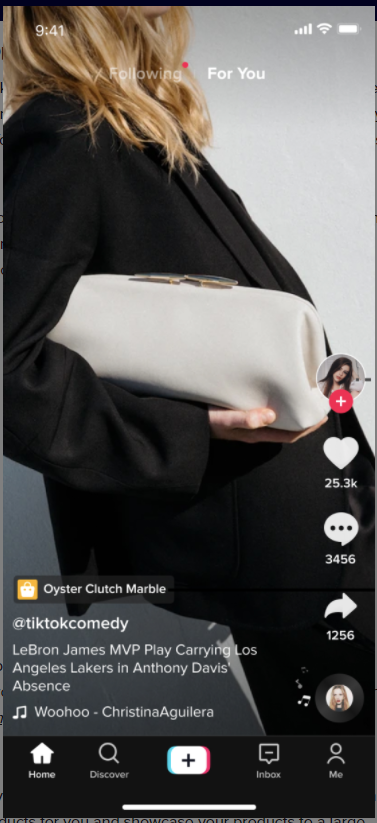 Watch for product showcase catalogs and livestream shopping, plus check out TikTok Shops, where you can sell your own or platform-affiliate products.
Find out everything you need to know about selling your products on TikTok Shop Seller University.
Tip #25 Take Advantage of minor holidays. Join in on minor holidays such as Siblings Day and National Dog Day, which present a unique opportunity for creative content that attracts new followers.
For example, the NBA's National Dog Day video shows a small dog dropping a tiny basketball into a "hoop." The video earned more than 235K likes and 1,000+ comments.
Tip #26 Share information, TikTok-style. Provide valuable education in the form of short tips with text layovers or captivating video footage.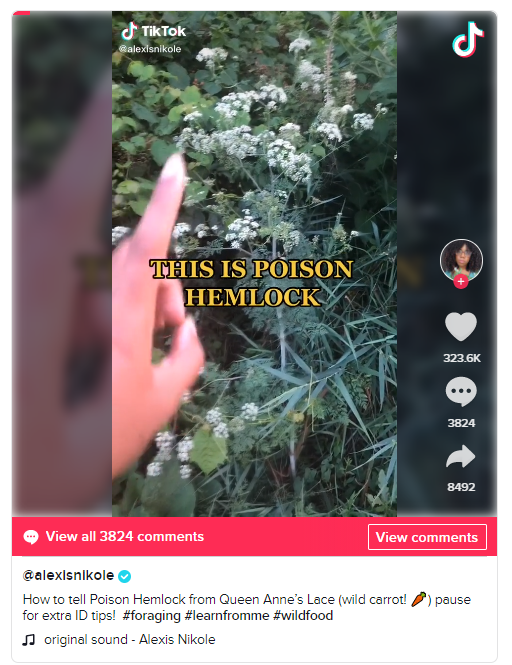 Tip #27 Share lifestyle hacks. How do your products and services make life easier? Share it! Are there new ways to use your products that people wouldn't normally think of? Share it! Lifestyle hacks can be an excellent way to get your product in front of viewers without "promoting."
Tip #28 Keep an eye on top TikTok brands. To keep up with the vibe and style that makes TikTok users hit "follow," check out the most influential TikTok brands several times a year. You can find them by Googling or visiting the TikTok newsroom.
Tip #29 Monitor your industry influencers. Tracking relevant influencer content will show you what type of content, formats, features, and soundtracks might prompt your target customers to hit the follow button.
Sharelov makes it easy to track your favorite TikTok (and Facebook/Instagram) influencers by most recent posts, highest engagement, most comments, and most shares.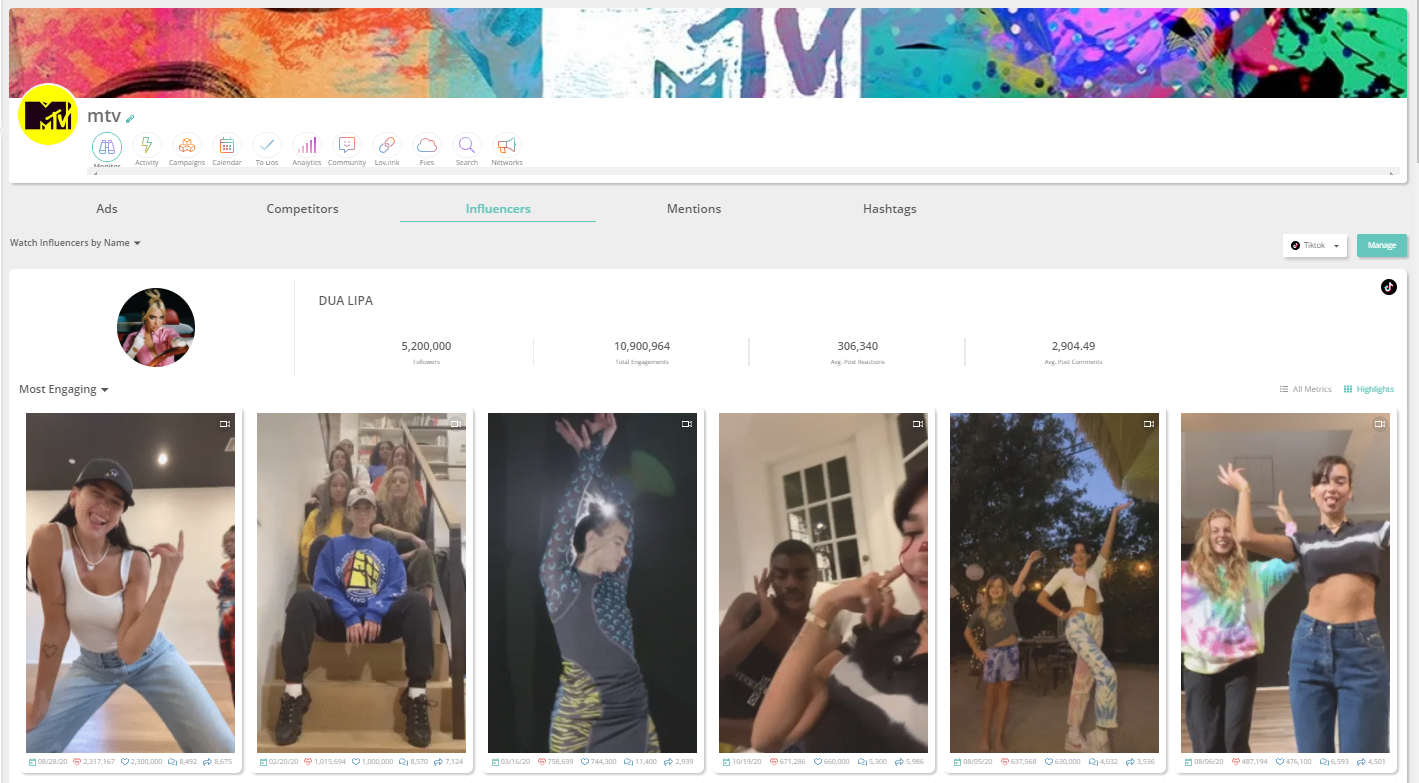 Add your favorite industry influencers in the monitoring tab, then check your Sharelov dashboard daily to learn about their post engagement rates, follows, interactions, and more.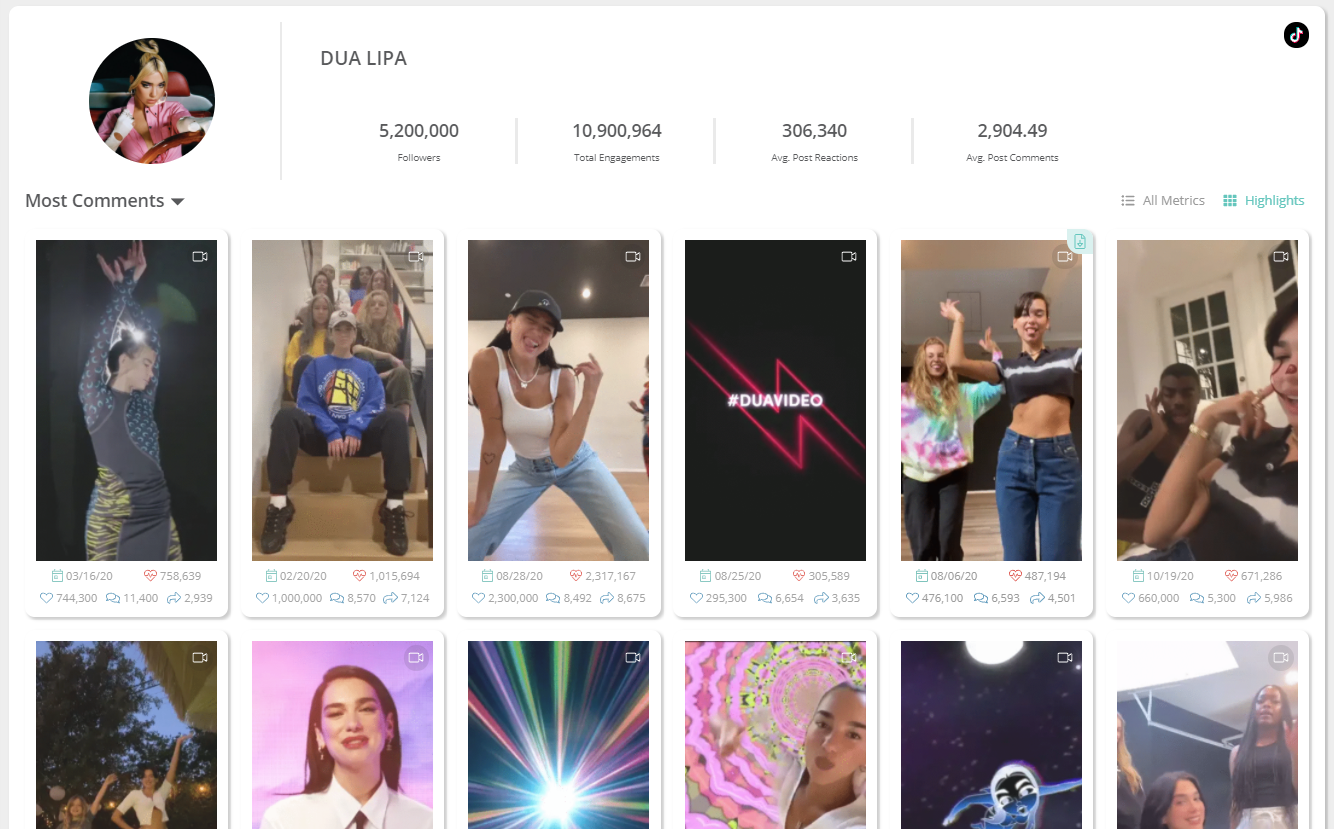 Tapping on an influencer post brings up its data card, letting you in on even more detail about the metrics of that post.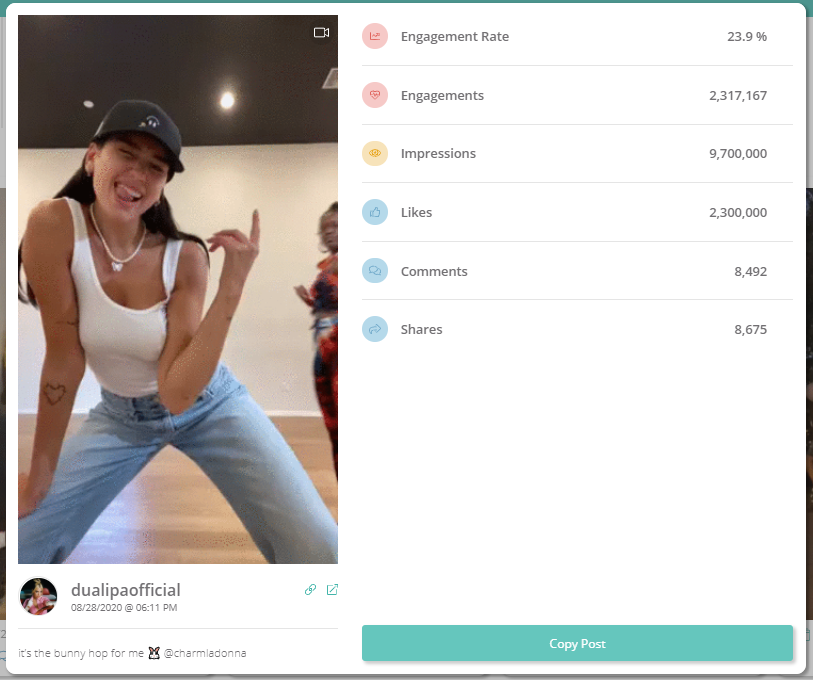 Sharelov is team collaboration software with LOTS of social media marketing perks. It's also one of the easiest ways to monitor influencers, competitors, brand mentions, and hashtags on TikTok.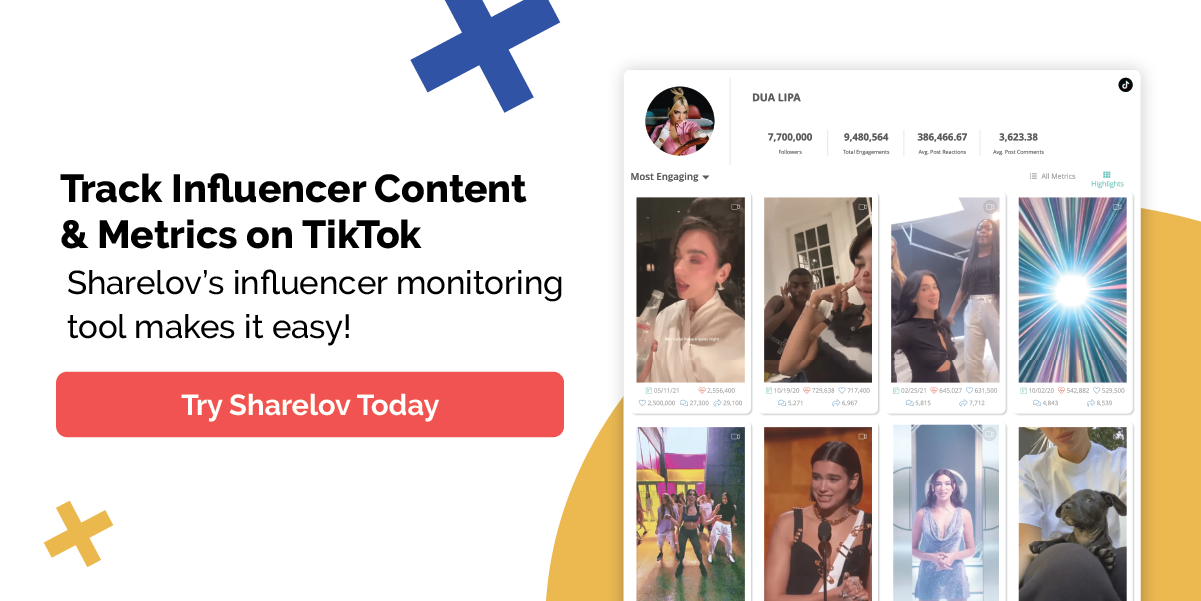 Tip #30 Let influencers create content for you. When you partner with influencers, allow them some creative control, since they know how to connect with your audience. Don't hold back — let them develop unique, inspiring content designed to add more quality followers to your account.
Tip #31 Create your own hashtag challenge. Launch a creative, unique hashtag challenge campaign that helps make your brand or product more relatable to TikTokkers.
Creating content that TikTok viewers love is key to expanding your reach and gaining new followers.

Target The Right Audience
Get straight to the followers who will sing your brand's praises, engage with your content, share your videos, and purchase from you again and again.
One of the best ways to ensure that your campaigns are adding valuable followers is to target a niche audience.
If you haven't already, begin by creating buyer personas for your TikTok content. This description of your ideal follower types will help you communicate, create, and connect in more successful ways.
Tip #32 Niche and then niche some more. For example, rather than targeting one age group, consider niching further by targeting age + hobbies.
Tip #33 Target locally if possible. Local businesses are still the center of attention in 2022, so including a location or zip code hashtag can help you add more followers that are motivated to interact with your content.
Tip #34 Use audience insights to fuel your content ideas. TikTok analytics is a priceless tool that will help you understand what content engages your audience.
Review and share TikTok analytics with your team regularly! Check your analytics frequently to watch the progress of your TikTok videos, and create more of what your audience loves. This will help you keep your current followers loyal and add new followers over time.
Analytics don't need to be complicated or time-consuming! 
 On Sharelov, you can review your top metrics in seconds and share them with your team. Or tap on any post for extended details. Sharelov even calculates your engagement rates for you.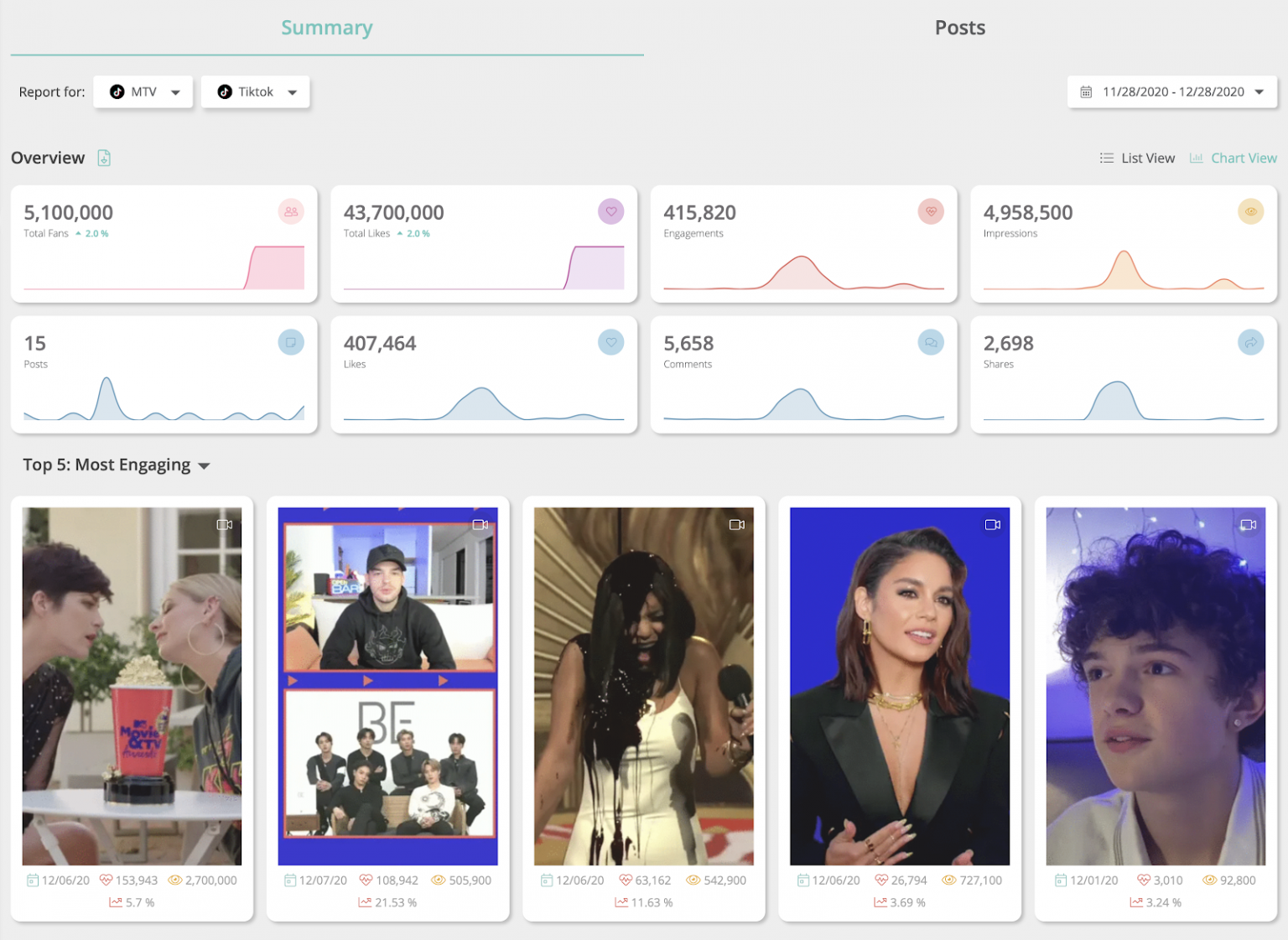 Try Sharelov today and make analytics easy and fun for your whole team.
Tip #35 Find out what triggers your audience to follow brands. Look no further than your own industry to discover what compels your audience to follow new brands. Find your competitors who are most successful on TikTok and track their activity over time to discover why people love to follow them.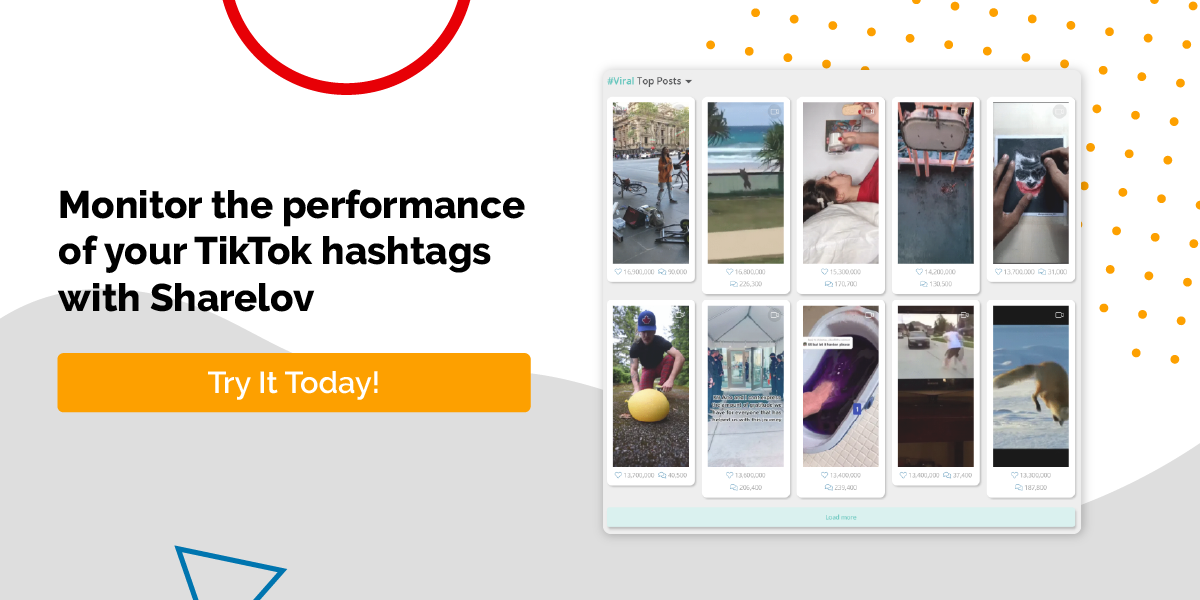 Tip #36 Monitor your competitor's TikTok content with Sharelov.  Quickly review your competitors' TikTok content to learn what's getting top engagement from their fans. Add competitors to your tracking list and check out their daily content, follows, comments, and more!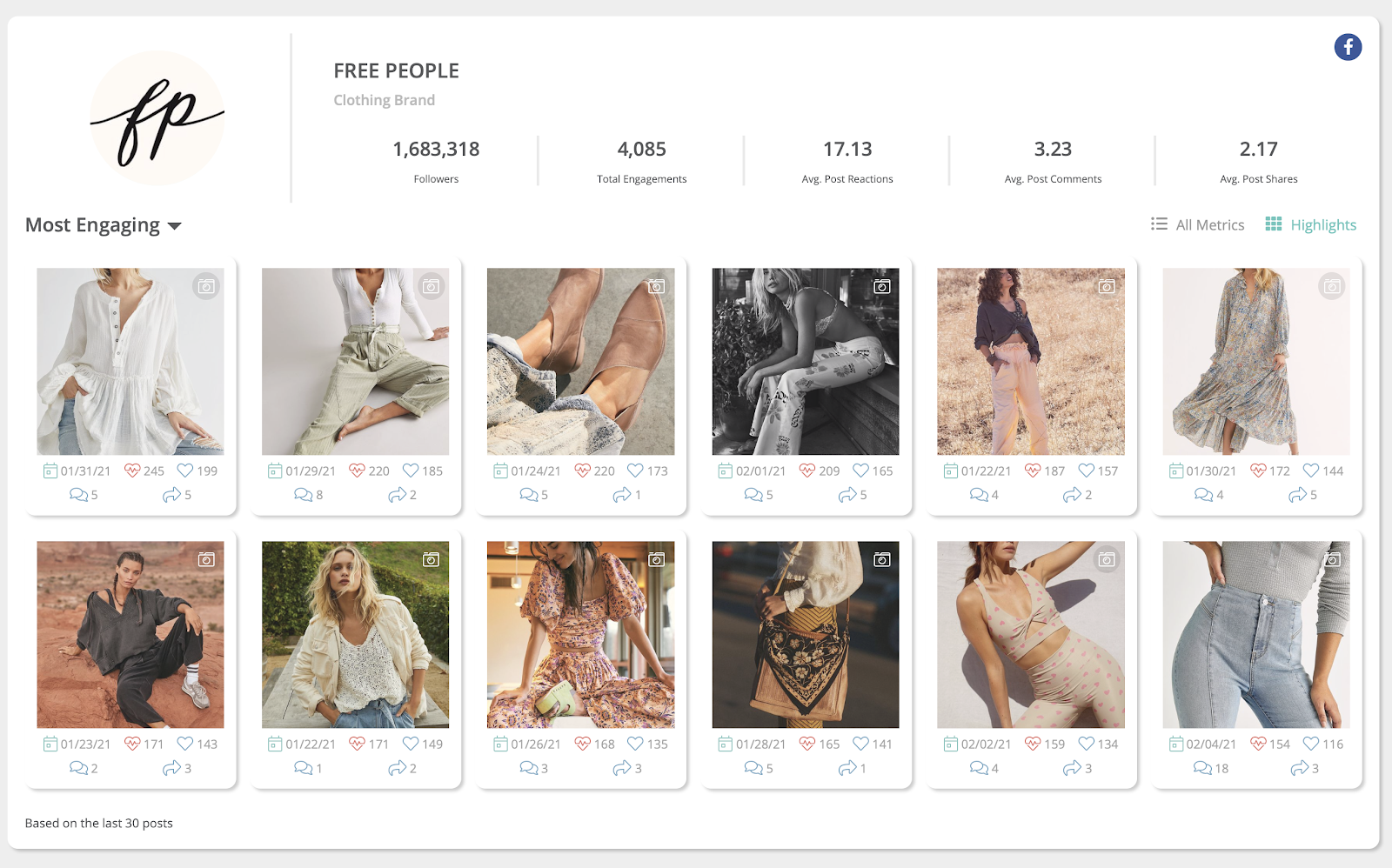 Tip #37 Identify content that your audience likes. What challenges, features, and hashtags do your current followers use the most?
Amp Up Your Marketing
To ensure that your content gets in front of the right people at the right time, try the following behind-the-scenes tips to help you get more followers.
Tip #38 Focus on one objective. If you're serious about adding new followers to your TikTok audience, remain focused on expanding your reach and gaining followers. You'll still want to create lovable content, but put all your marketing efforts into gaining new followers.
Tip #39 Post at the right times. Publishing your content during the best posting times is critical to expanding your brand reach on TikTok.
Tip #40 Post consistently. Post at regular times and on regular days to build trust with new viewers, who are more willing to follow brands they feel are reliable.
Tip #41 Post often. Gymshark collected 2.4 million followers on TikTok, despite not having the backing of a large media company. The brand posts frequently — usually once a day — and consistently.
Tip #42 Glow up your profile. When your content catches attention from new people, they typically head to your TikTok profile to learn more about what your company does. Polish up your profile and gear it toward newcomers, so they understand who you are, what you do, and what you stand for.
For example, Too Faced cosmetics profile description reads "We're a serious makeup brand that knows how to have fun."
Tip #43 Use CTAs and text overlays to encourage follows. Getting a massive amount of views doesn't always translate into more follows. For example, one Redditor complained that he was getting thousands of views and likes, but very few followers.
Add "Follow Us" arrows, buttons, and overlays to remind people that they need to follow you to see more great content!
Tip #44 Cross-promote your TikTok content on other social platforms by sharing your videos to other platforms.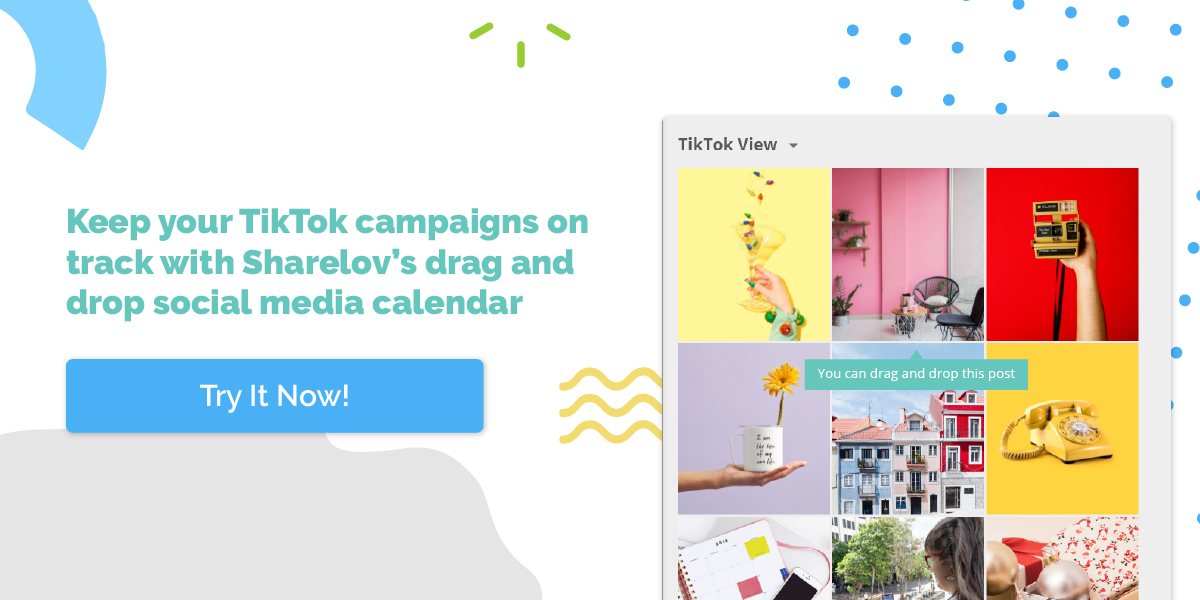 Tip #45 Create TikTok-exclusive content that requires viewers to follow the link to TikTok in order to view it — share in emails, forums, and on other social media platforms.
Tip #46 Occasionally upload one of your TikTok videos to Twitter (or other social channels), to raise awareness of your TikTok account.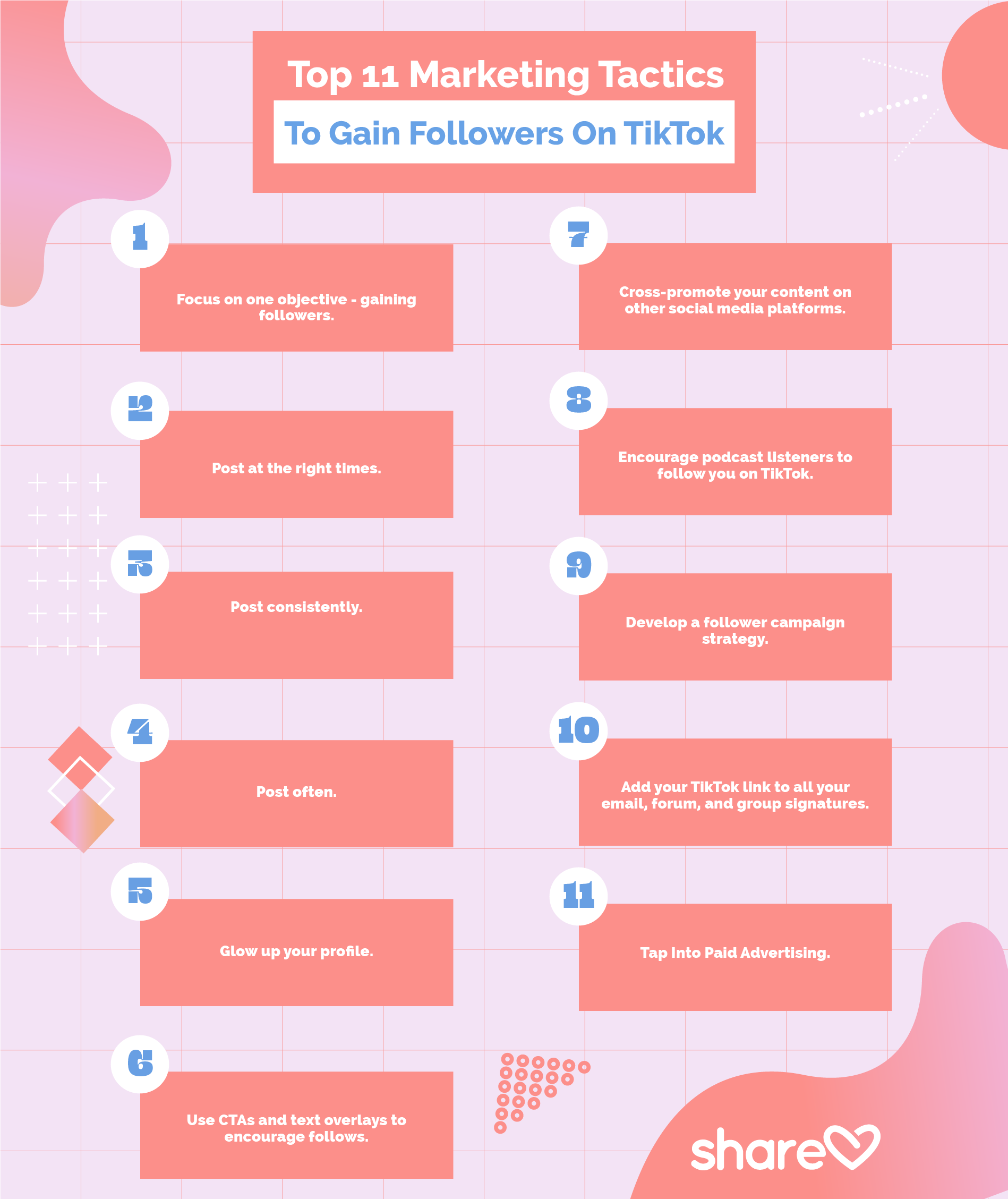 Tip #47 Promote your best TikTok videos in your email newsletters, along with a CTA asking subscribers to follow you.
Tip #48 Mention your TikTok content during your podcasts, and repeatedly encourage listeners to check you out and follow you.
Tip #49 Use paid social ads on other platforms to drive traffic to your TikTok brand page.
Tip #50 Develop a follower campaign strategy and remained focused on adding new followers for at least 3-6 months.
Tip #51 Put your TikTok brand page link in your signature in emails, forums, and groups.
Tip #52 Share it on Snapchat! Use TikTok's share-to-Snapchat feature to post teasers on SC. SC only saves the first 15 seconds, so they'll need to visit you on TikTok to see more.
Tip #53 Build a "best-of" TikTok video collection and turn it into a YouTube post.
Tip #54 Get more traction from your viral videos by expanding on them in a YouTube post.
For example, Scottish postman Nathan Evans' Sea Shanty exploded on TikTok, earning nearly two million likes and more than 28K comments, thousands of shares and duets, and nearly five BILLION views on the #SeaShanty hashtag page.
On YouTube, The Wellerman band turned the TikTok video into a remixed version, complete with added sounds and a bouncing cat head — earning 8.5 million views and 182K likes in just six weeks.
If you use YouTube to expand on your TikTok content, remember to post a CTA in your description asking viewers to follow you on TikTok!
Note: Evans scored a sweet record deal shortly after releasing his Wellerman TikTok video. In a January 22  letter to fans he said
"Oh my God, I was a postman on Friday. I have just signed to the biggest record label in the world,"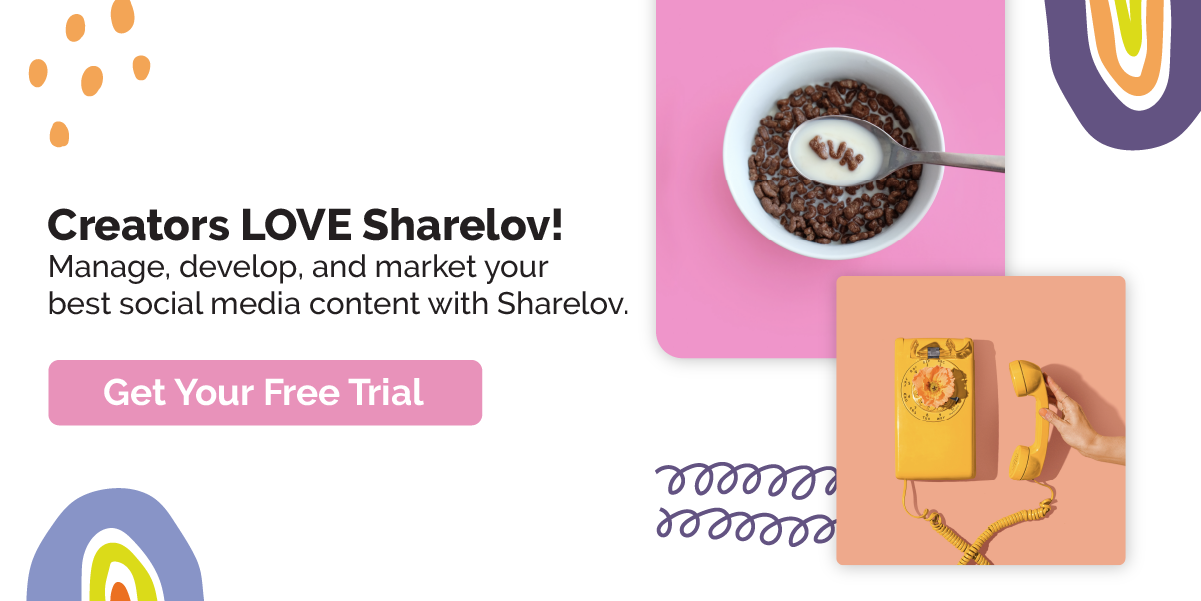 Tip #55 Avoid cross-posting the exact same content from one channel to another (unless it's a teaser link).
Tip #56 Tap Into Paid Advertising. TikTok's self-serve ad platform can supercharge your marketing objectives with ad insights + real-time ad performance tracking.
Choose "reach" as your marketing objective and micro-niche your target audience for the best results.
Combine Multiple Strategies For Big Wins
Brands that combine several marketing strategies often end up with the biggest results — some of which move into the billions of views category. 
Try a few of the following strategy combinations to win big with new followers.
Tip #57 Create Your Own Hashtag Challenge + Advertising + Influencer Partnerships
Universal Pictures gained 11,000 followers in only six days by creating its own branded hashtag challenge, #FindYourMagic, and inviting ten popular influencer creators to release their own "magical" stories.
Combining your own branded hashtag challenges (paid ad format) with influencer partnerships is an excellent way to add a large number of followers.

Tip #58 Create Your Own Hashtag Challenge + Influencers + Popular Soundtracks
Guess Jeans added more than 12,000 followers and 5,550 user-generated videos in six days with its #InMyDenim hashtag challenge.
Its use of the Bebe Rexh's "I'm a Mess" soundtrack was a perfect fit for the hashtag challenge, inspiring even more people to participate and follow the brand.
Tip #59 Create Your Own Hashtag Challenge + TikTok Shopping
Brands are generating billions of views with TikTok's Hashtag Plus ad format which provides an Explore tab filled with your products that viewers can click to purchase.
Tip #60 Branded Hashtag Challenge + Branded Effects + Influencers
Too Faced cosmetics's Born This Way campaign utilized a variety of TikTok creators and added an augmented-reality branded effect.
The successful Too Faced campaign amassed more than 162,000 participants, over 456,000 videos, and billions of views with its branded #TFBornThisWay hashtag.


Combining several TikTok tools and strategies can help your brand reach relevant, quality followers. Consider how hashtag challenges, influencers, advertising, and special effects can help boost your campaigns and follower count on TikTok.
Keeping It Real While Growing Your Audience On TikTok
Adding quality followers who have a genuine interest in your content and your brand is helpful to your sales, conversions, and overall return on investment for TikTok.
Above all else, keep in mind that "fake" anything is so bad that it's become the ultimate insult among Gen Z'ers.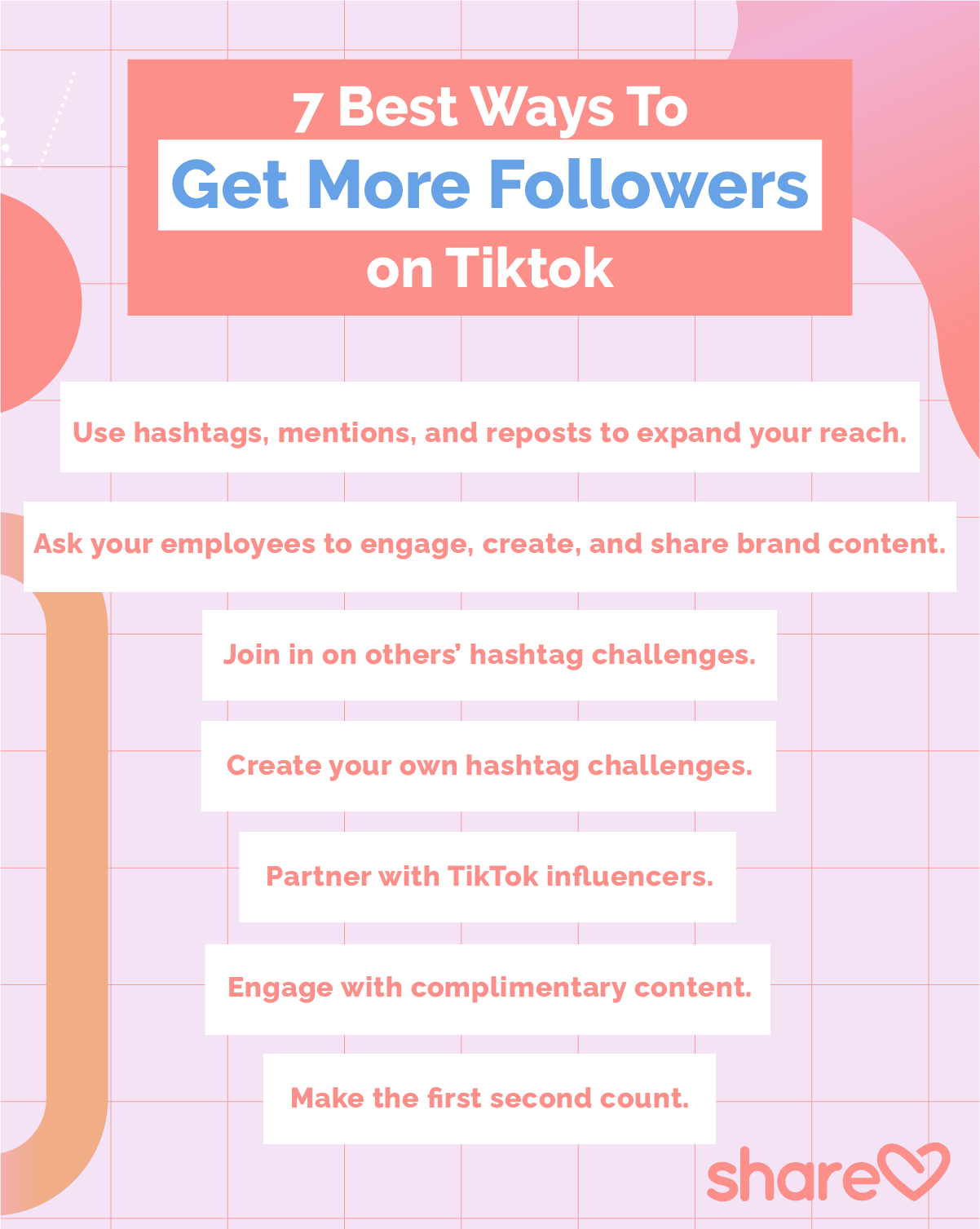 According to Our Community Now, "Fake" is the ultimate insult among Gen Z, who have heavily influenced TikTok's development.
To build a high-quality audience on TikTok and add valuable followers, work on extending your reach, creating lovable content, targeting a niche audience, and boosting your marketing efforts.