Ever get "stuck" when writing Instagram captions?
You work hard to bring your Instagram images and videos to life, but are your captions working just as hard to promote them?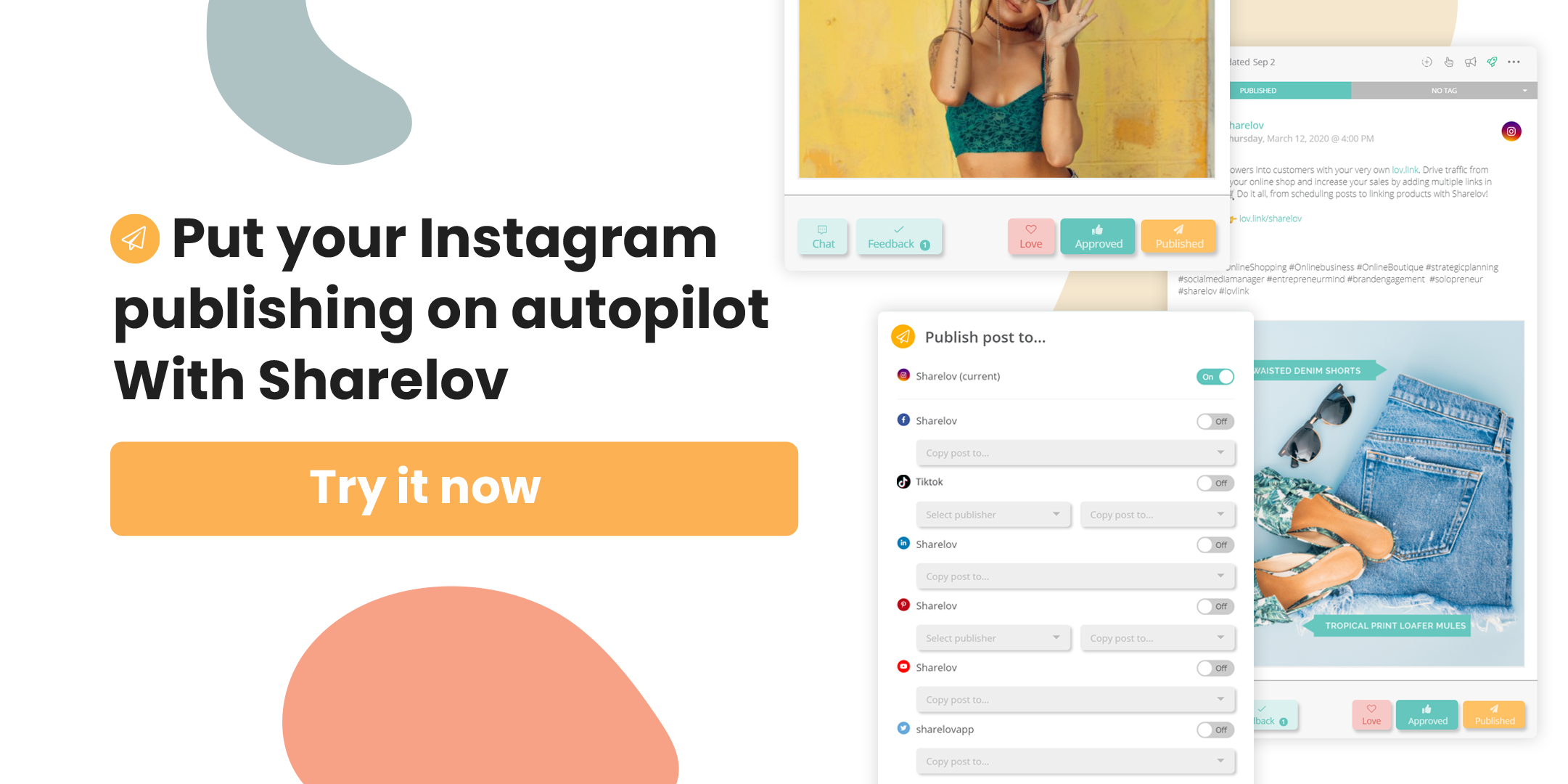 If you've ever been unsure about what to write, how many hashtags to include, how to use emojis, or when to include mentions — this article is for you.
No more guessing! 
We show you the latest data on Instagram captions – and walk you through how to use all the elements in a way that gets results.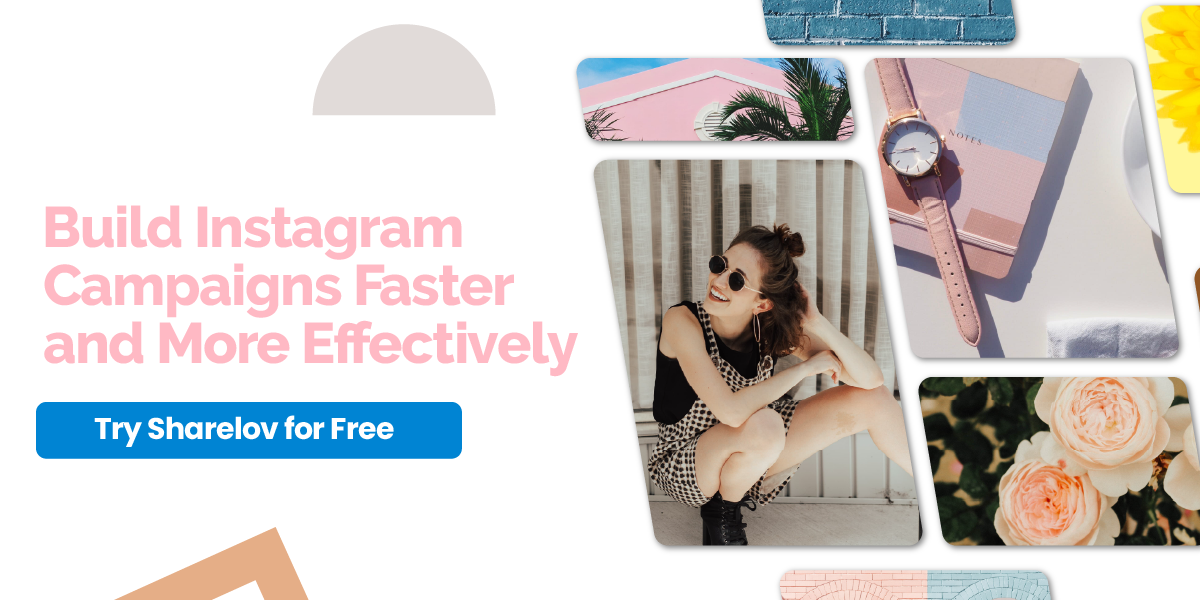 Keep reading for tips on how to boost your engagement, reach, and conversions with well-written Instagram captions.
How To Write Effective Instagram Captions
How To Achieve Your Marketing Objectives With Instagram Captions
Try the following to help you achieve your Instagram marketing goals quicker with the right captions.
6 Ways to Boost Engagement With Captions
Here are some of the ways you can boost your engagement rates with well-written captions.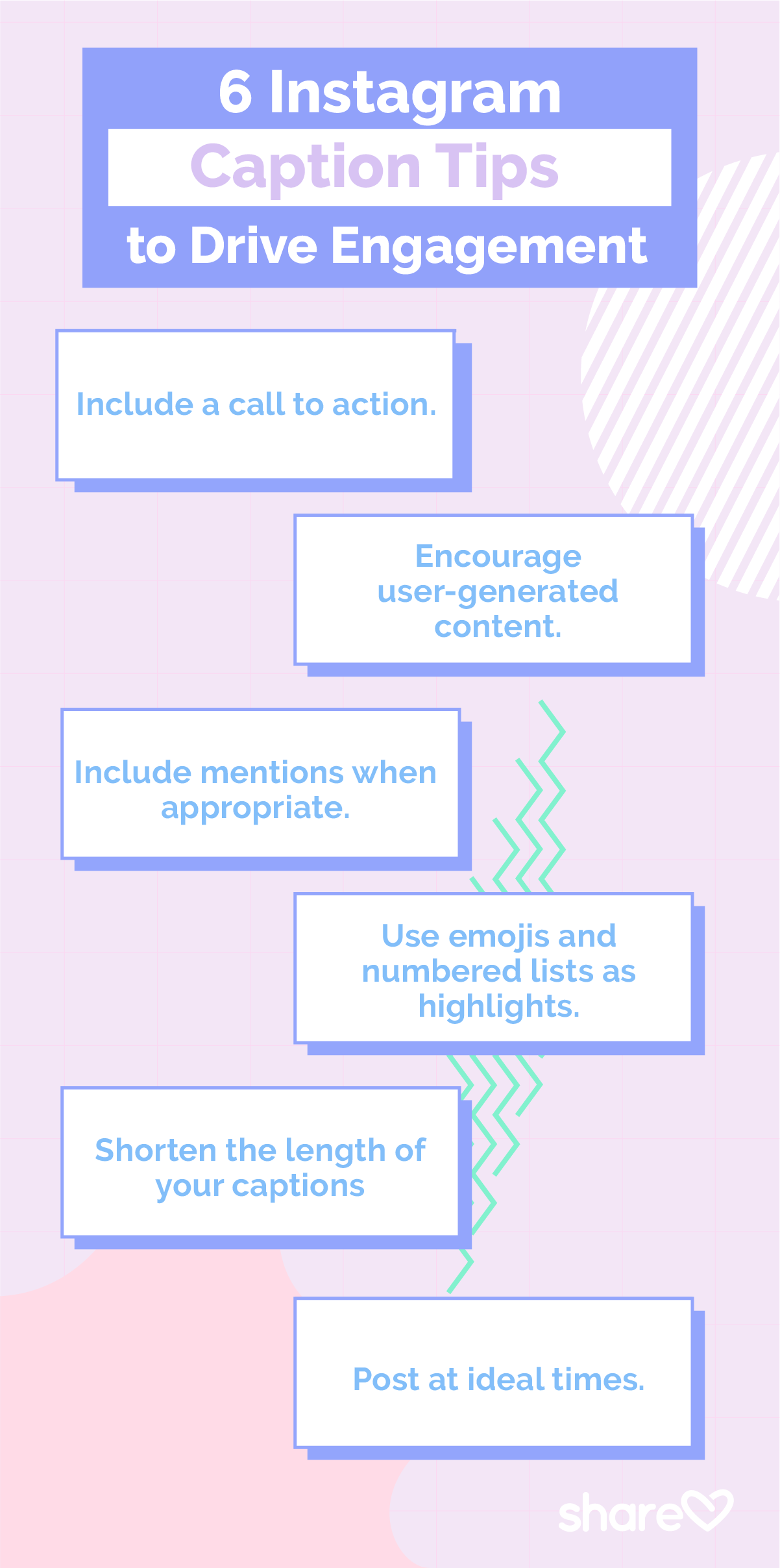 #1. Include a call to action.
Encourage viewers to participate by including a CTA that asks for their input. 
For example, you can include a question, poll, or request for feedback or opinions.
The examples below both contain questions that encourage viewers to engage in conversation.


Source: Instagram Ferrymorseseed and HGTV
#2. Encourage user-generated content.
User-generated content on Instagram has a 4.5% Higher Conversion Rate.
Ask people to share reviews, images, or product testimonials with a specific campaign hashtag.
Holding contests or prize drawings is an excellent incentive for people to share your hashtag with their content.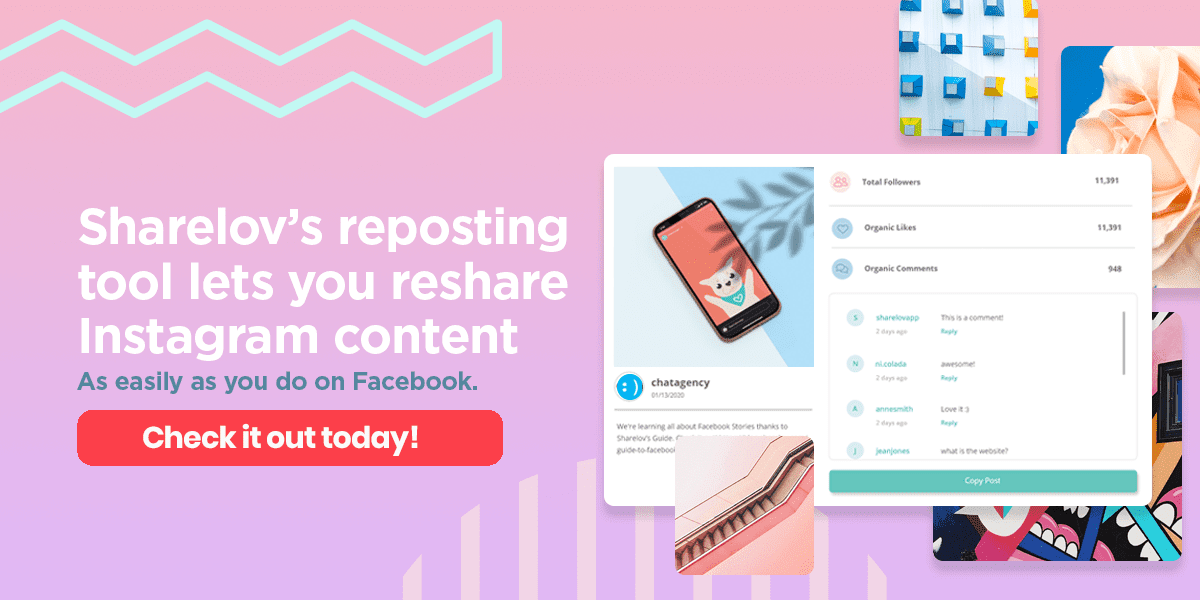 #3. Include mentions when appropriate.
Mention people or brands that you think will contribute to the conversation.
#4. Use emojis and numbered lists as highlights.
Help your caption messages stand out by adding emojis. 
In the example below, Sipsby highlights a checklist with checkmark emojis, then uses another emoji to draw attention to its promo code.
The Target post below uses emojis to highlight one hashtag and one mention.
#5. Shorten The Length Of Your Captions
A Quintly study of over 44,400 profiles and more than 8.9 million posts found that:
Over 30% of Instagram posts contain 300 or more characters in the captions.

29% of Instagram posts contain between 50 – 150 characters in the caption.

8% of Instagram posts contain between 1 – 50 characters in the caption.

1%  of Instagram posts use no caption at all.
Interestingly, the study found that brands with 1 million followers or less got the most interaction from posts with 1 – 50 characters.
So, if you're still getting to know your audience, try shorter captions since they may boost your engagement rates!
#6. Post at ideal times.
You put a lot of work into creating captions that increase engagement, sales, and brand awareness. 
Why not post them when your audience is most likely to be online and interact with your messages?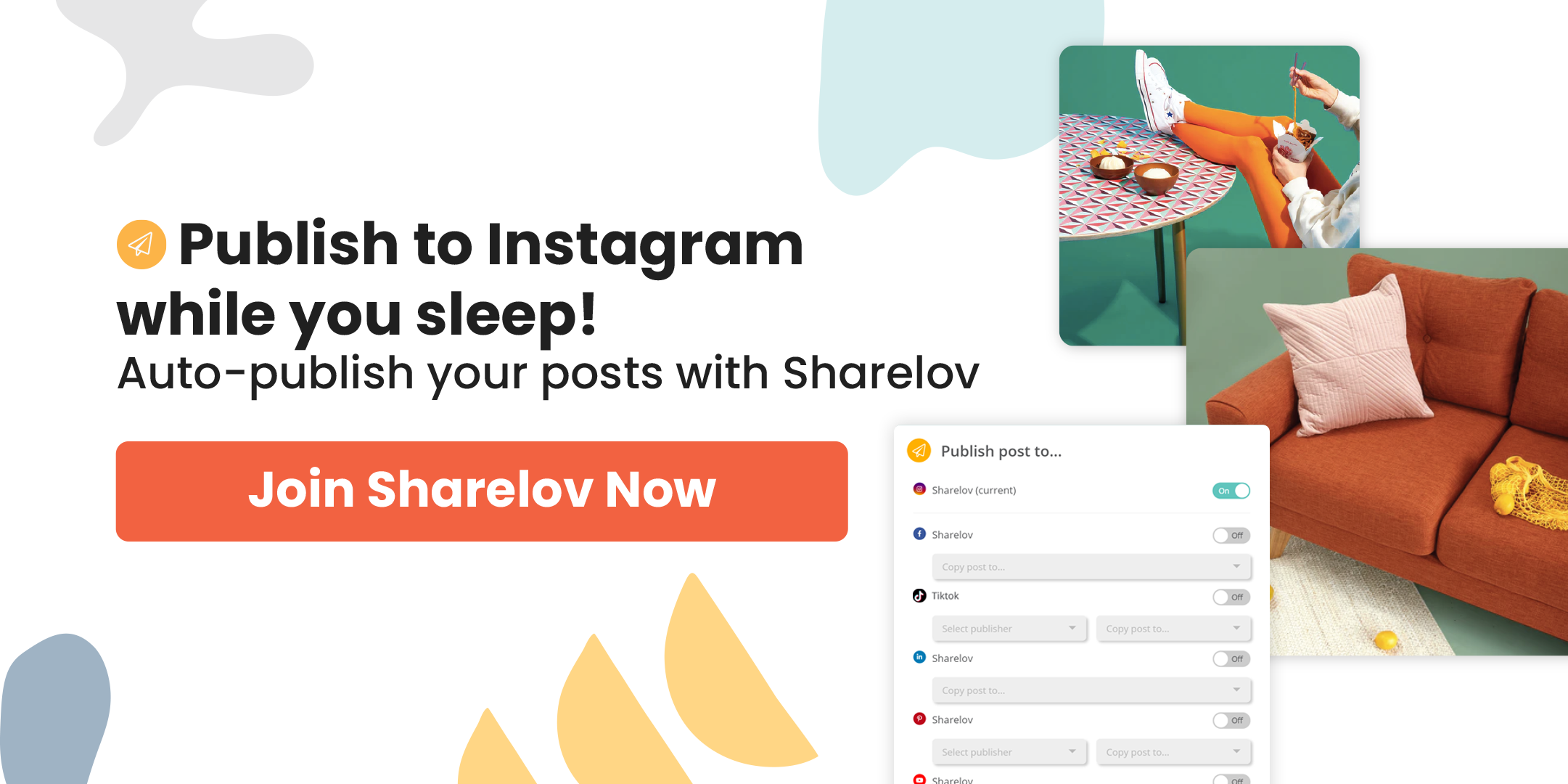 Sharelov's Best Time To Post tool automatically recommends the best posting times for your brand, with suggestions updated daily. The tool is free with your Sharelov subscription, so why not give it a try? 
Subscribe to Sharelov Marketing Collaboration software today.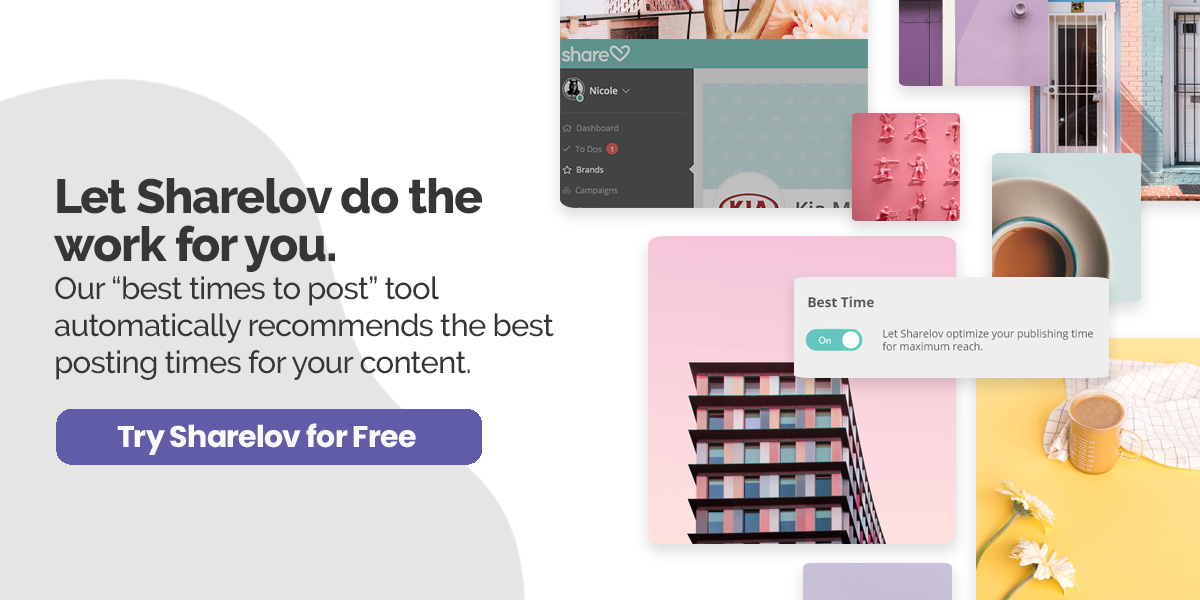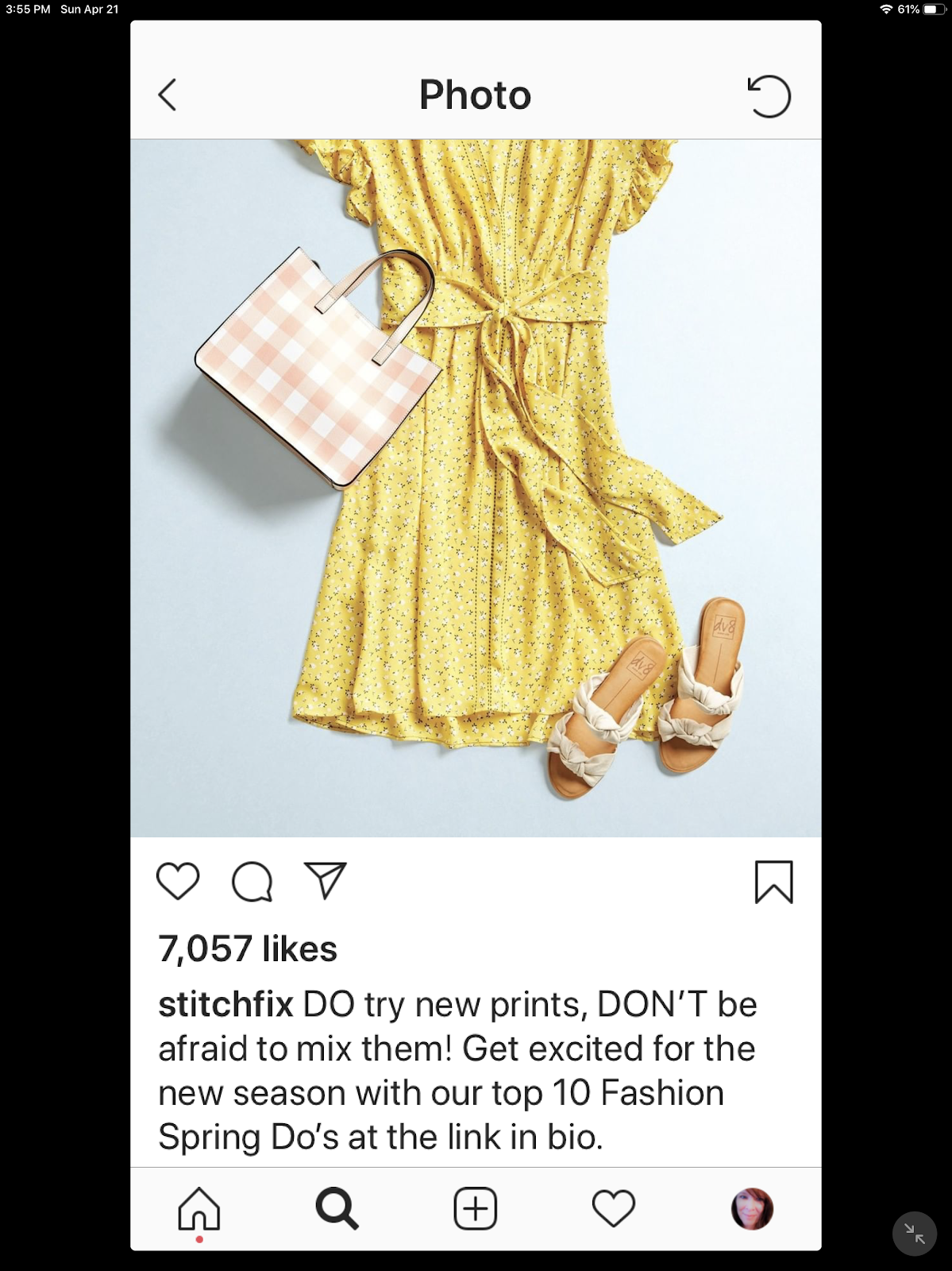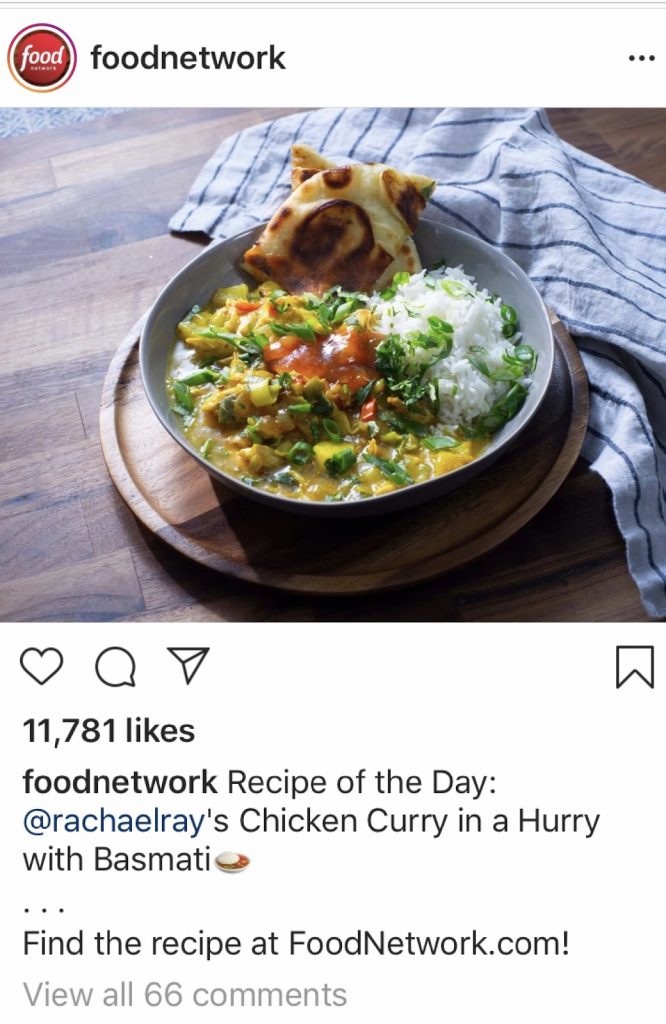 Sometimes adding an emoji next to the CTA is an excellent way to draw attention to it.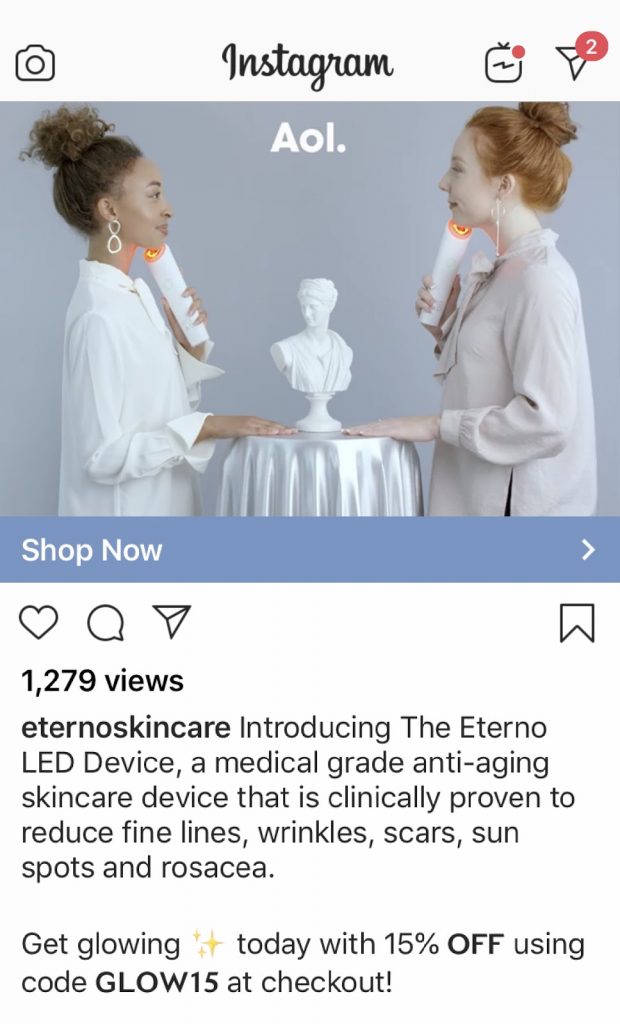 #4. Give your conversions a boost by including a customer testimonial in the caption.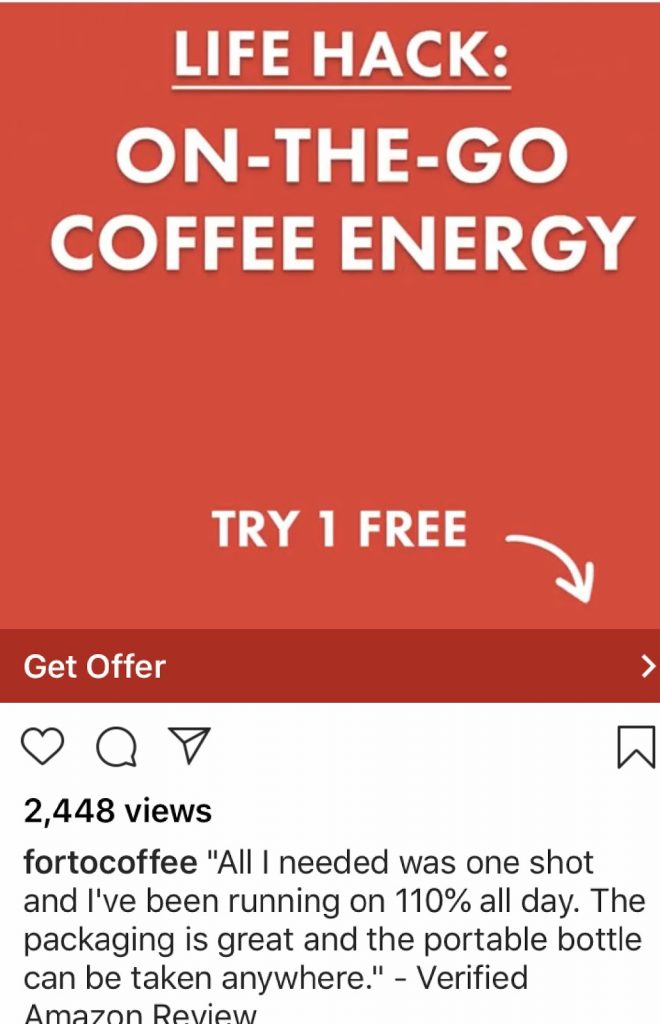 Whatever type of action you want to encourage in your caption, the essential elements for conversion are:
A clear and simple description of the product/service and its benefits

A clear call to action that shows readers how to take the next step
New! Instagram is currently testing shopping tags in captions.
Keep your eye on our blog and subscribe to Sharelov emails to find out when you can supercharge your sales with product tags in post captions!
Whatever objectives you pursue, keep in mind that Instagram is a trend-oriented platform. Keep up with the latest social media trends to ensure that your messaging is in line with the current mood.
7 Tactics To Make Your Instagram Captions More Compelling
In this section, we explore several tactics you can use to make your captions more compelling, with elements such as:
Emojis

Hashtags

Mentions

CTAs

White Space

Lists

Analytics
Adding additional elements and formatting to your Instagram captions can help your post grab more attention.
Long captions without any visual break are a turnoff to viewers, especially on Instagram where people expect a high level of visual excitement.
For example, in the post below, NASA shares a stunning image, but the caption's lack of formatting makes it difficult to read.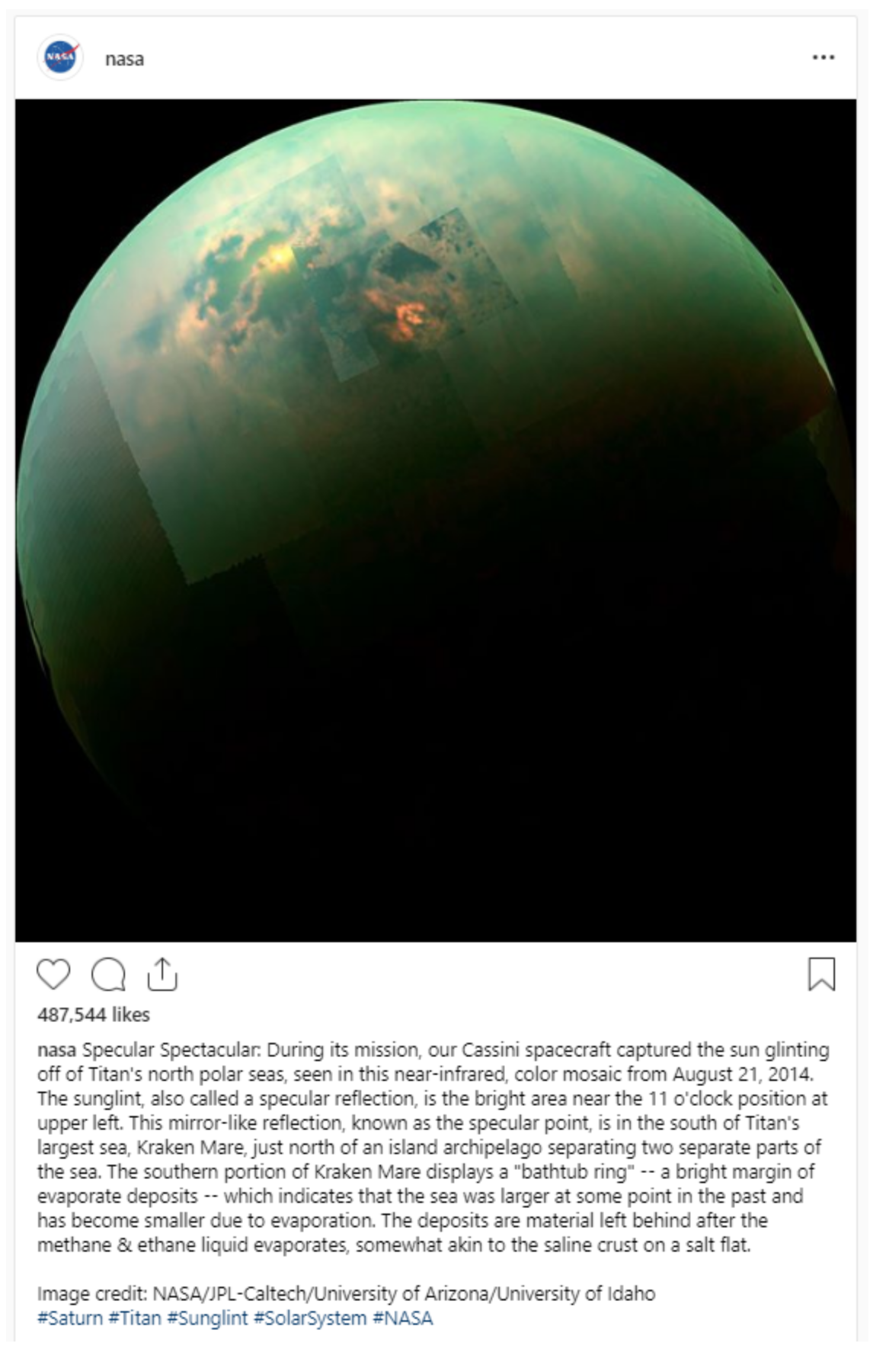 #1. Use Emojis To Add Personality
Emojis can add personality and organization to your Instagram posts. 50% of Instagram captions and comments include emojis.

For example, the Spotify Instagram caption below contains an emoji to emphasize the word "ocean."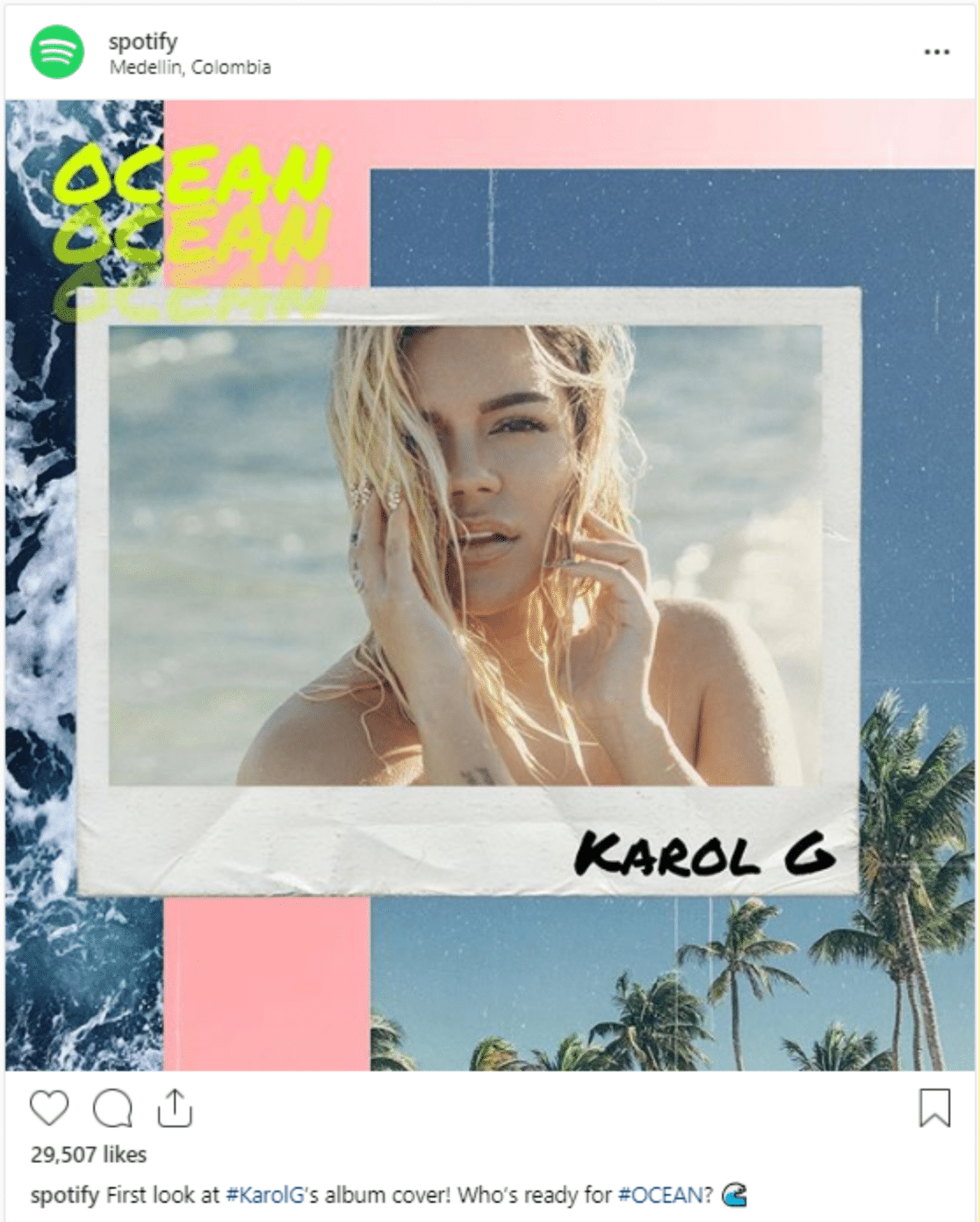 In the next example, Sue B. Zimmerman uses emojis to organize and highlight a list in her caption.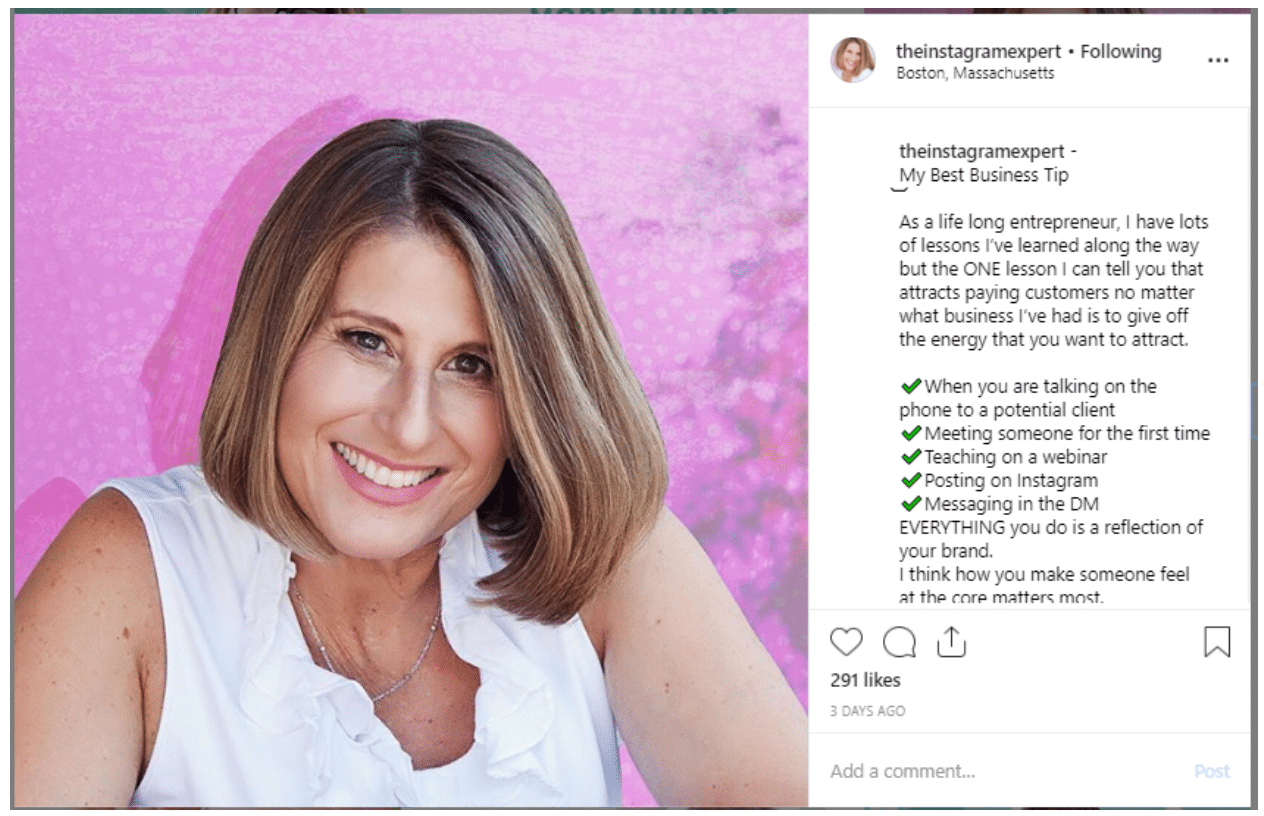 Emojis can be an excellent way to break up blocks of text and make your captions more fun. But, is there a limit? How many emojis are too many?
How many emojis should you use? Here's what the data says.
If you're looking to increase your engagement (and let's face it – who isn't?) here's the amount of emojis-per-post that delivered the highest # of interactions (Quintly study of 8.9 million posts, 2018).
Brands with

0 – 1,000 followers

: 1-3 emojis 

Brands with

1,000 – 10,000 followers

: 4 – 10 emojis 

Brands with

10,000 – 1 million followers:

10 or more emojis 

Brands with

over 1 million followers:

1 – 3 emojis 
Data can be super-helpful when your brand is just getting started, or if you're not getting the engagement rates you'd hoped for.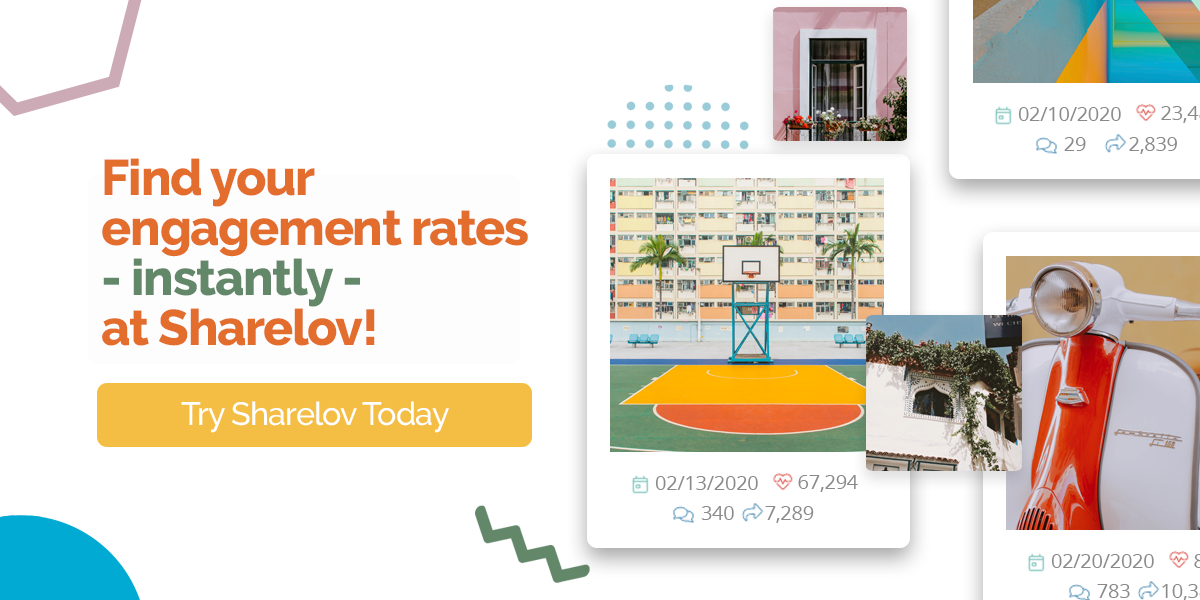 Always keep in mind, though, that data is a starting point. 
You should experiment and track your metrics using Instagram Insights to learn what works best for your brand and its audience.
#2 Use Hashtags To Increase Brand Awareness And Grow Your Following
Instagram posts can contain up to 30 hashtags each, but research shows that it's better to use fewer hashtags.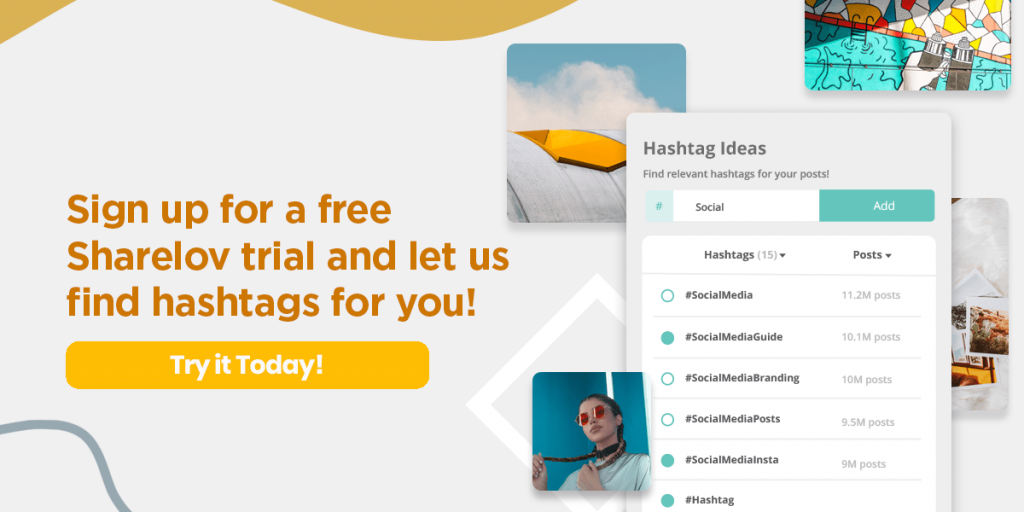 According to a 2019 report by Hubspot, the average Instagram post contains about 1 hashtag. 
What do hashtags do?
Each hashtag you use puts your post in a different Instagram explore (internal search results) feed. If you use hashtags wisely, you can reach new people and grow your audience with the right hashtags.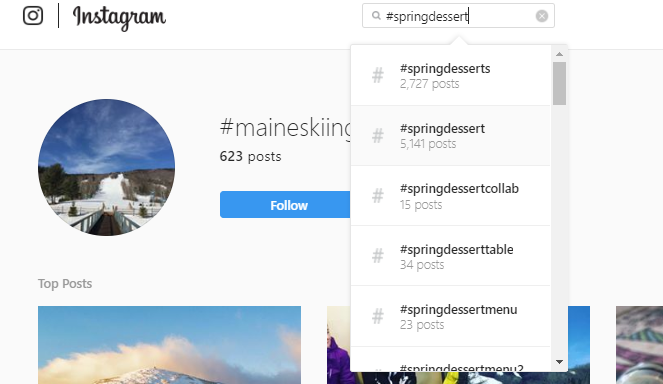 Source: Instagram #springdessert
How many hashtags should you use?
Here's what the data says about using hashtags:
It's better to

use 5 hashtags or less

that are relevant than to add in hashtags just for the sake of putting them in. 

Using more than 1 hashtag

decreases your average engagement rate

.

Hashtags won't help your engagement rates if you're not publishing

high-quality content

.

Many Instagrammers ignore hashtags because they've

become desensitized

to them, and view them as spammy.
From the information above, we learn that hashtags may not increase your engagement rates. But hashtags aren't supposed to increase your engagement rates.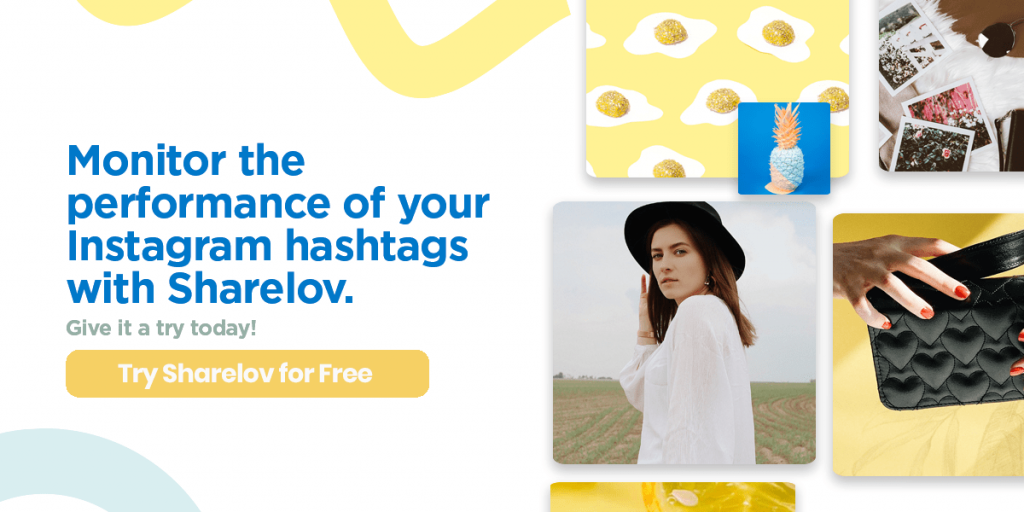 The purpose of hashtags is to reach new people with your posts! 
Hashtags play a vital part of your Instagram captions. 
If the goal of your post is to expand your reach or grow your audience, then don't skip the hashtags!
Hashtag tips:
Use only well-researched, strategic hashtags.

Put hashtags at the bottom of your caption. 

Use no more than 5 hashtags per caption.
In the example below, Hubspot uses more than 10 hashtags. But, they put a space between their message and the hashtags. 
Despite statistics, Hubspot has experimented and most likely found the ideal number of hashtags is different for their target audience. It's a great example of how data should be used — as a starting point for experimentation, but not as "law."
Learn how to use hashtags in ways that expand your reach, grow your audience, and encourage user-generated content from your target audience.
Encourage your followers to use your hashtags!
One more way you can use hashtags it to ask your users to share photos or other user-generated content with your hashtag included.
For example, Boxycharm offers a $500 shopping spree in a giveaway contest. To enter, users must take a picture of themselves with the product and post it with the #BoxyChella hashtag.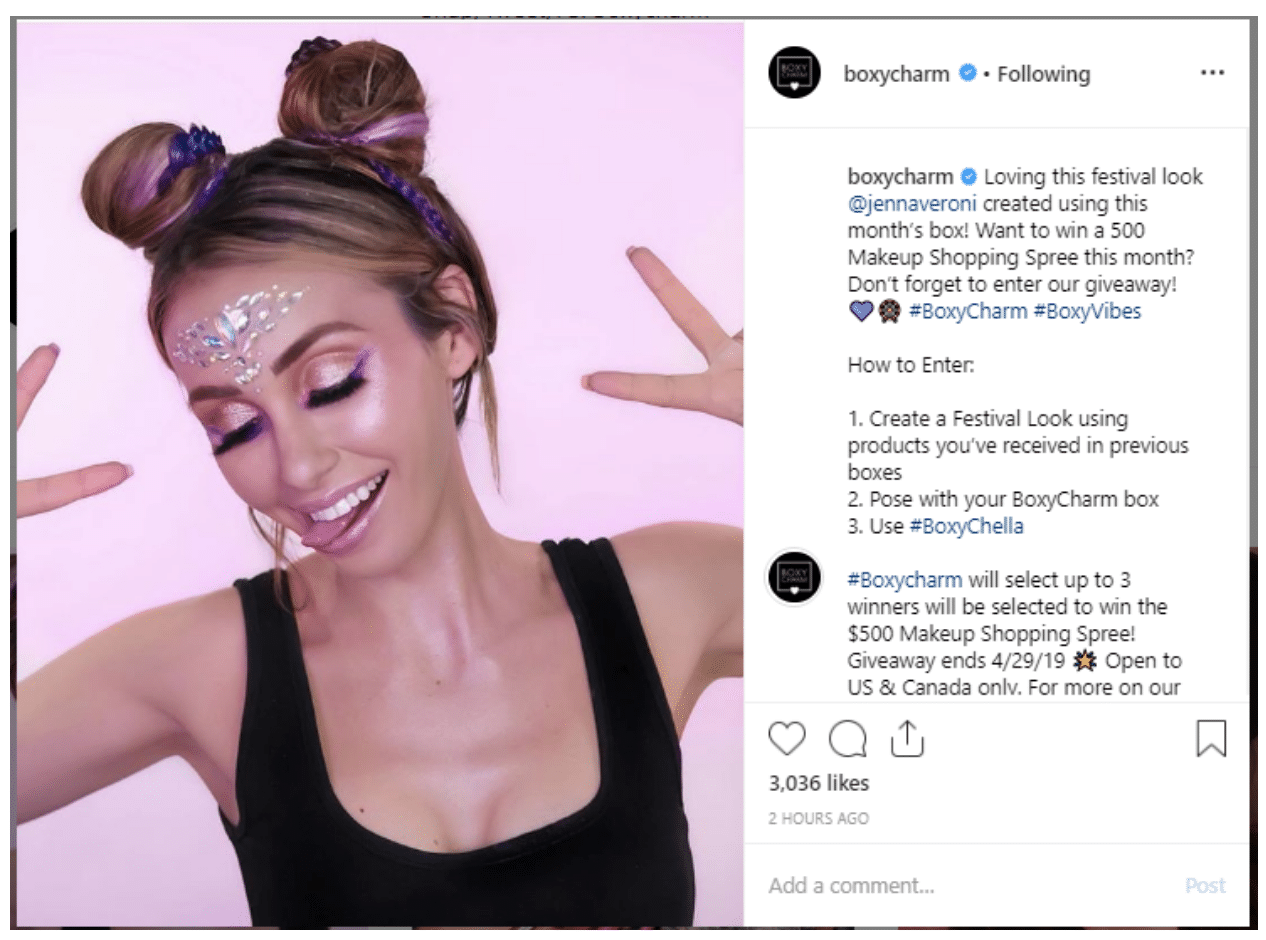 Contests are a popular way to encourage user-generated content and are an excellent way to use hashtags in posts.
#3. Use Mentions To Build Connections With Other Brands And People
You can mention an Instagram user or brand in your captions by using the "@" symbol. For example, @shareloveapp.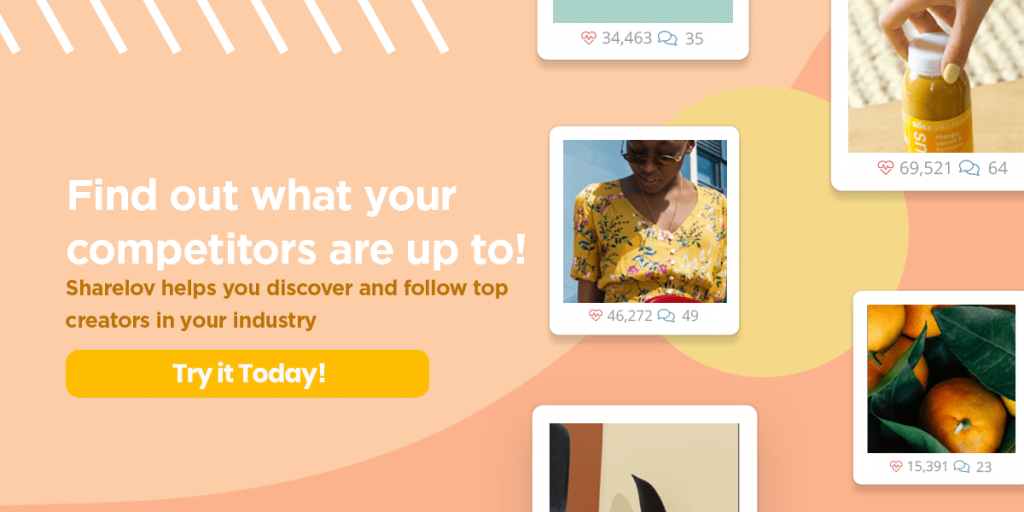 When you mention someone in a caption, they get a notification and are directed to your post. Ideally, they add a comment that increases the engagement rate of that post.
Mentions are also used to give credit to post authors (if it's a share) and contributors.
In the example below, we've highlighted the use of mentions in a Puravidabracelets post.
You can use mentions in many ways, including:
Contests

Encouraging user-generated content

Mentioning contributors and guests
In the example below, Pier 1 Imports combines hashtags and a mention into one caption.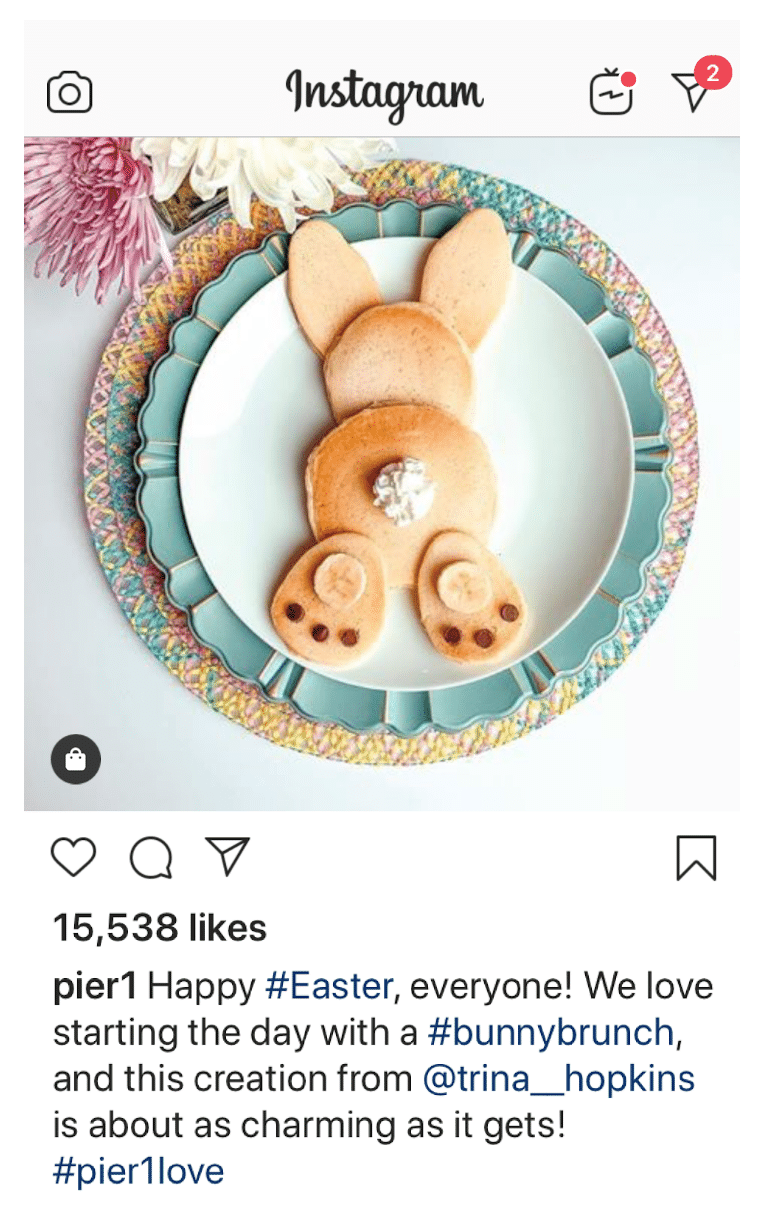 Use mentions strategically, and experiment to discover how well they work with your audience.
#4. Use CTAs To Encourage Action And Boost Conversions
Use CTA's (call-to-action) in captions when your goal is to increase engagement or drive conversions. 
Some of the CTA's that work well with Instagram captions:
Questions

Ask followers to tag a friend

Encourage viewers to tap the link in your bio

Encourage users to tap the products, when you have products tagged
There are a million different ways to write CTAs! 
What's essential is that you be sure to include a CTA when your goal is to engage or convert users. 
For example, the Pottery Barn caption below includes "Click the link in our bio to learn more."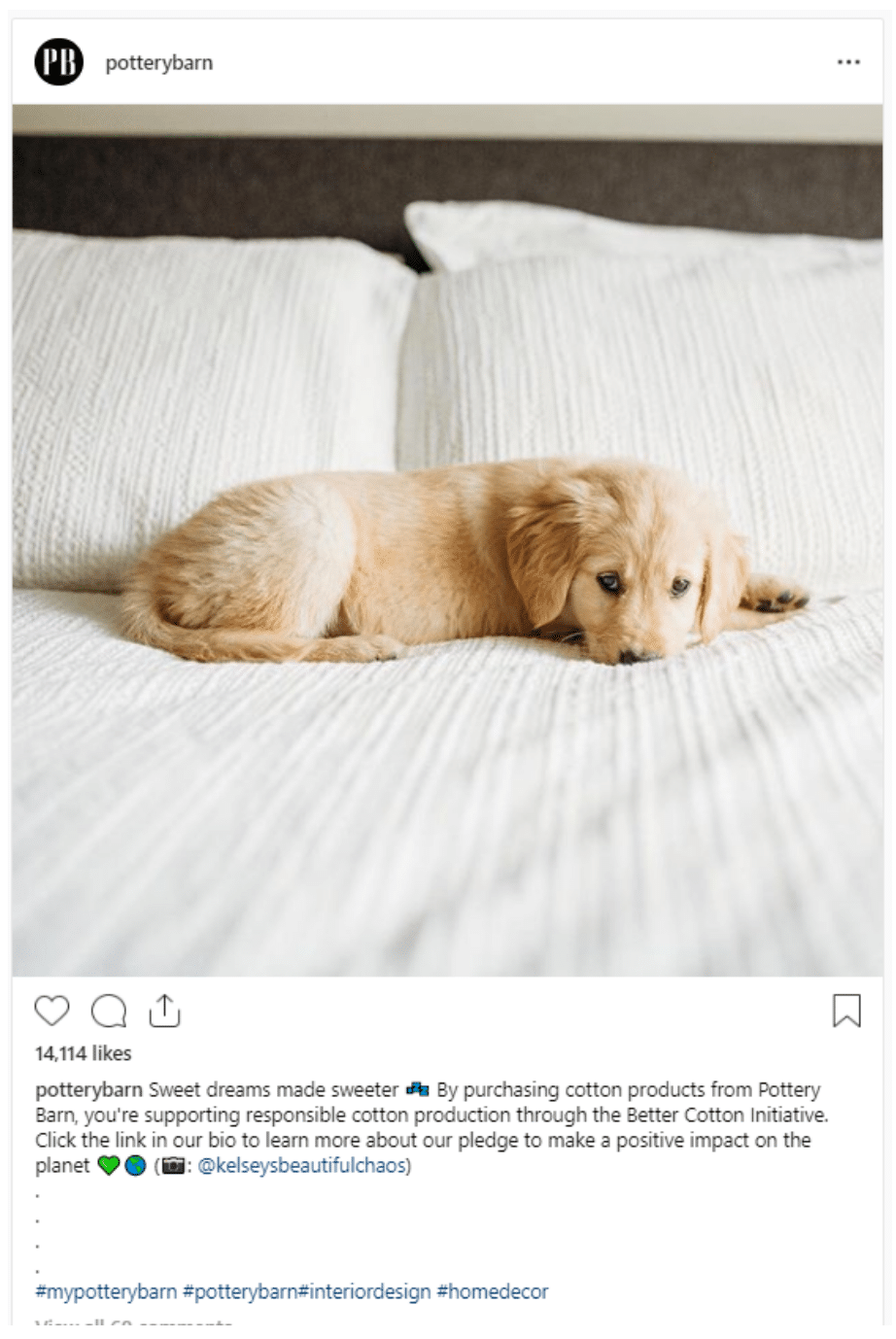 Earlier in this article, we talked about placing hashtags below the caption's message. The example above is another excellent way to separate your hashtags, so they don't look like spam!
CTA's can be questions posed to users, to encourage engagement. In the caption below, Ann Taylor asks the question "Which bouquet would you choose?"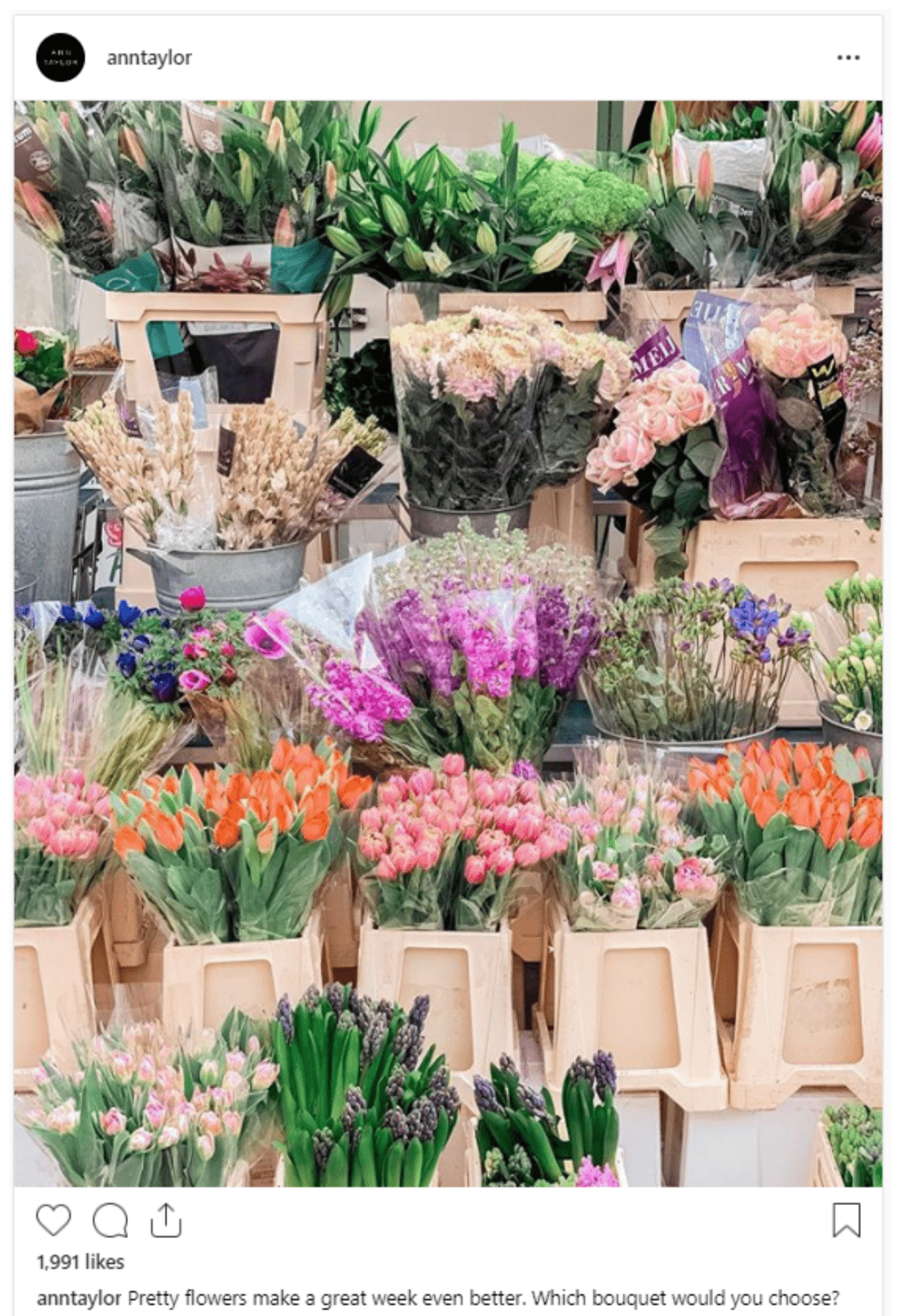 The Metropolitan Museum of Art encourages user-generated content in its caption below by including "Keep sharing your own drawings of the museum," plus a prompt to use its #MetSketch hashtag.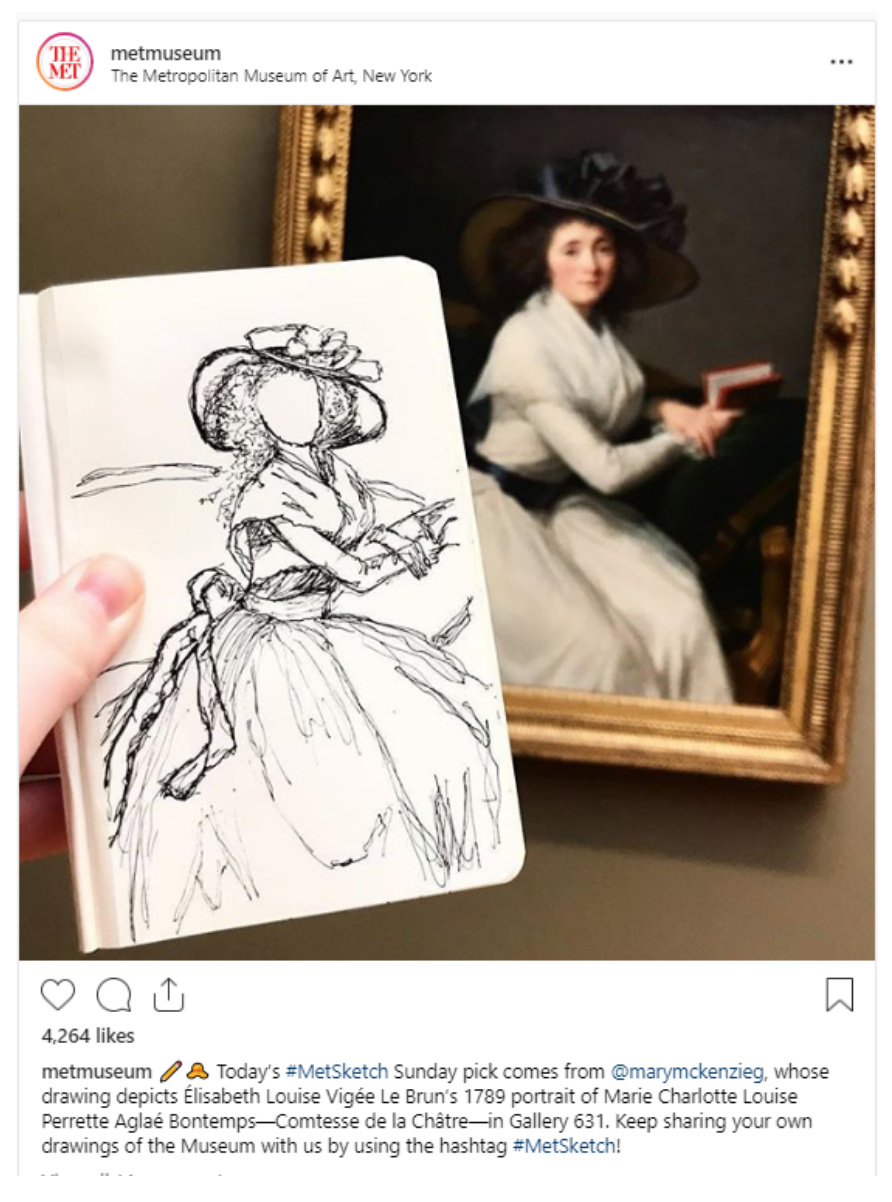 When adding hashtags, mentions, and CTAs to your Instagram captions, remember to match them to your goals. 
Posts that are meant to increase engagement can benefit from all these elements.
#5. Use White Space To Improve Readability
Social Media Today offers an excellent example of Instagram caption formatting in the image below. 
It begins with a short CTA message and emoji, then adds a space before creating a "how-to" style numbered list.
Social Media Insider separates its mentions from the caption's central message and uses spacing to separate sentences. 
The combination produces a clean, easy-to-skim format that viewers love.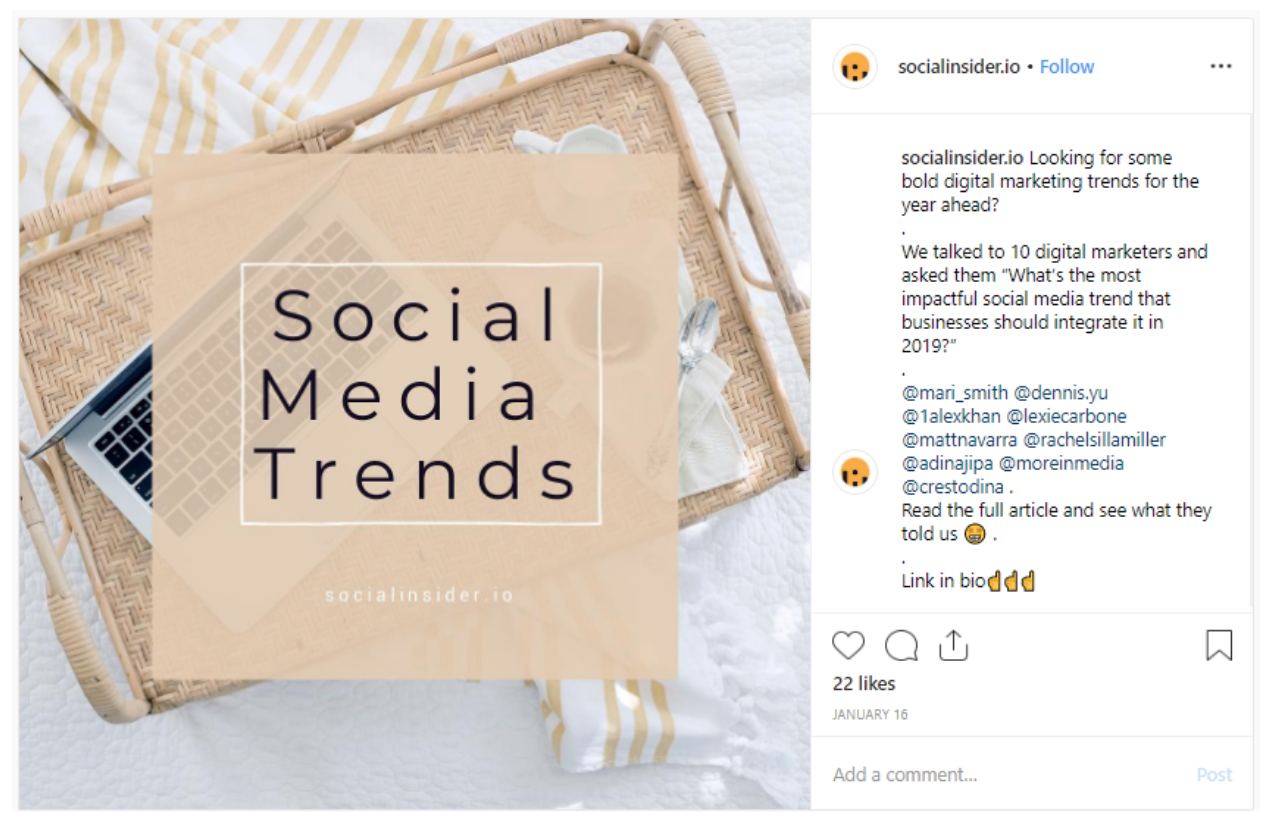 Good news! You can now add spaces into your Instagram captions, if you're using a more recent version of the app. 
If your app doesn't allow you to add spacing, just use an external app (Notes, Google Docs, etc.) to type your message, then paste it into your caption.
#6. Create Lists To Draw Viewers In
In a report for Social Insider, Susan B Zimmerman shares some excellent ideas for innovative ways to format and space Instagram captions. 
Through clever use of emojis, numbered lists, and spacing, she's able to turn long-form captions into messages that are fun and engaging.
Zimmerman recommends using the IOS Notes app for caption writing. You can write out the entire caption, then copy and paste it into Instagram. 
Get the most from your Instagram captions with a solid Instagram marketing strategy that combines a winning Instagram profile.
#7. Test, Experiment, and Analyze
Try a variety of approaches to writing Instagram captions, and don't be afraid to experiment!
Instagram's analytics will let you know which posts are generating the most engagement and conversions. Use your insights to develop campaigns that boost your most successful posts and captions.
Tracking your Instagram analytics is easy with Sharelov because you can instantly create tailored reports and share them with your team.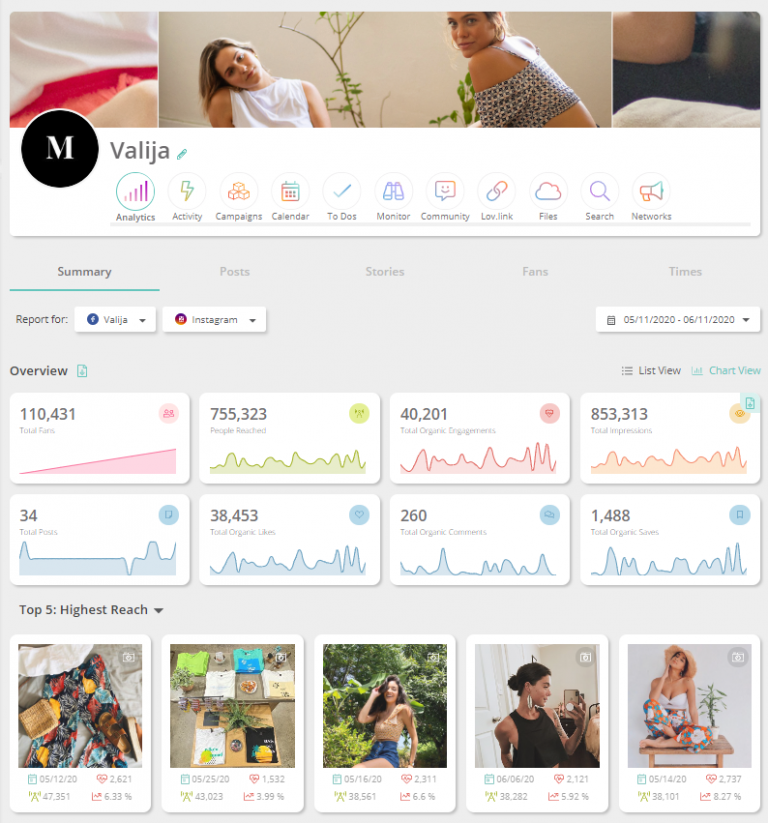 Sharelov lets you quickly view, analyze, and share Instagram insights with your team and clients from within your Sharelov dashboard. Why not sign up for a free trial right now?
Get a free Sharelov trial today!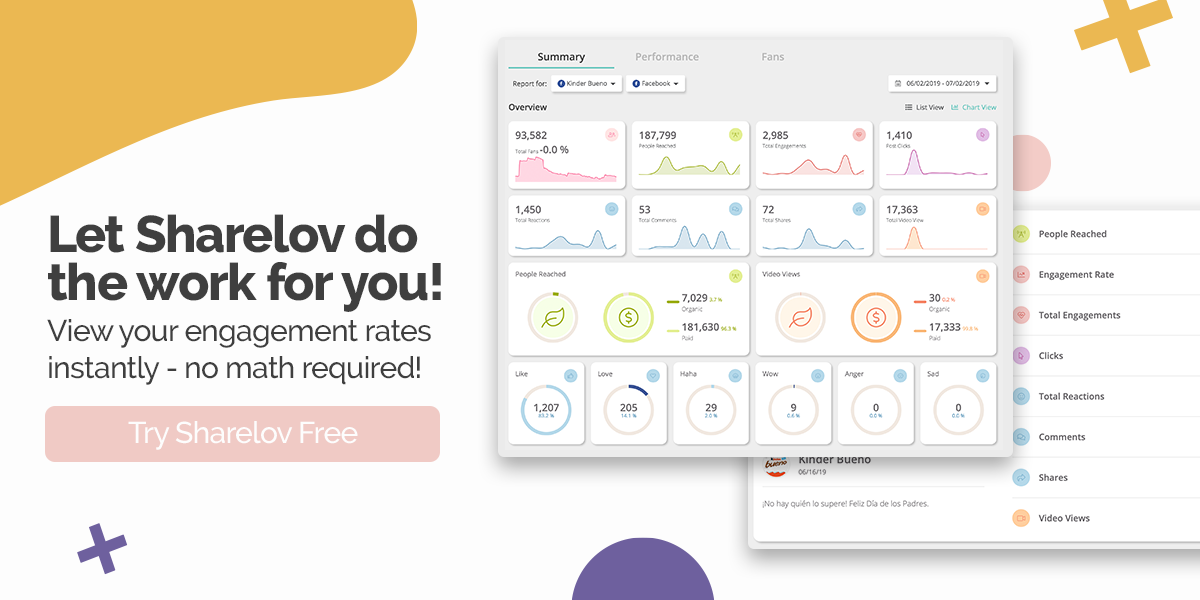 Character Limitations On Instagram Captions
Captions can contain up to 2200 characters, including elements such as hashtags, mentions, and emojis.
Captions get truncated after 125 characters, and viewers have to tap "more" to see the rest of your post.
TIP: Put your most compelling text at the top of your caption! 
Hashtags and mentions can be placed at the bottom of captions, or even in a comment.
Tailor Instagram Captions To Your Marketing Goals For Best Results
The above tips and data offer some excellent starting points for writing Instagram captions that engage and convert, but you can continually improve your results through testing and experimentation.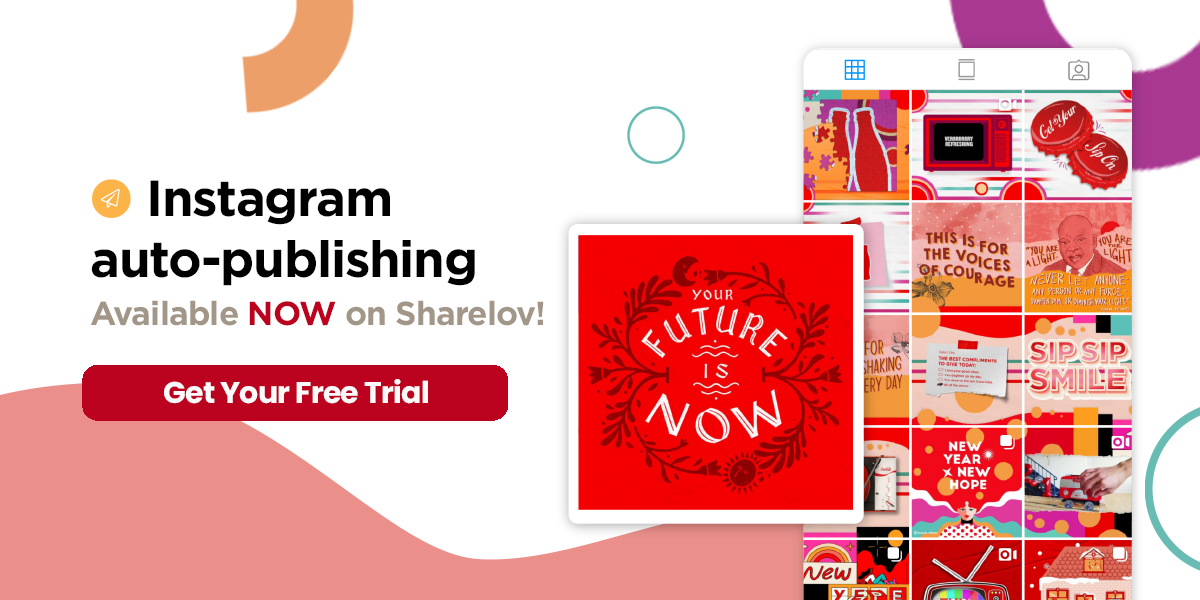 Get to know your target audience by monitoring your Instagram Insights frequently over time. The metrics don't lie! Find out what type of captions your audience responds to, using your most successful posts as a guide.
Messaging, emojis, hashtags, CTA's, mentions, and formatting can take your Instagram captions to the next level when you use them strategically!
What's the best caption you've ever used? Share it with our readers in the comments below!