Do you ever wonder how some companies have a knack for building enthusiastic social media audiences that comment on nearly every post? 
In this article, we show you how to build brand awareness that allows you to develop the active, engaged social media audience of your dreams.
As social media marketers, most of us aim to build brand awareness and engagement to ultimately drive sales. A successful brand awareness campaign focuses on building familiarity, trust, and a positive reputation among your target audience.
Keep reading to discover what content and activities can help your brand build the perfect target audience on social media.
How To Build Brand Awareness For Your Company On Social Media
What Is Brand Awareness And Why Does It Matter
Brand awareness refers to how well-known your brand is, especially by your target audience. The term also encompasses the impression your brand makes on people and whether they consider you trustworthy.
Familiarity helps build trust and get your products noticed by the right people. 
Building a strong, positive reputation for your brand does more than boost your sales. 
Brand awareness can also help your company recruit and keep employees, often reducing hiring costs to the tune of millions of dollars, according to a brand statistics report by LinkedIn Talent Solutions.
Companies with strong employer branding get 50% more job applicants.

Strong employer branding can increase employee retention by 28%.

Strong employer branding can reduce new hire costs by up to 50%.
The human brain needs clear and frequent messages to store something in its long-term memory, and people may need to see your ads or content as many as 20 times before making a purchase.
Brand awareness campaigns are a pathway to building familiarity and trust with your target audience so you can escort them along the sales funnel and turn them into long-time customers.
How To Build Brand Awareness The Right Way
Social media provides massive audiences to interact with. In 2023, most of the world's population (59%) uses social media.
Facebook: 3 billion users

YouTube: 2.6 billion users

TikTok: 1.53 billion users

Instagram: 1.3 billion users

LinkedIn: 900 million members
The overwhelming size and potential of social media make it easy for marketers to take a wrong turn when building brand awareness. 
When you see "likes" and follower counts begin to skyrocket on your page, the natural temptation is to celebrate. But more likes and larger audiences don't always indicate success. Effective marketing means cutting through those crowds to reach your target audience. 
When done right, brand awareness builds on itself like a snowball rolling down a hill. 
By "done right," we mean building awareness among your target audience — not the general public. 
A targeted audience is more likely to interact with your content and purchase from you, and those actions

boost your engagement rates

. 

On most social media platforms, higher engagement rates mean your

content ranks higher

in newsfeeds and social searches.

When your content ranks well in the algorithms and social searches, more people see it, and your

brand awareness begins to snowball

.
When building a brand awareness strategy, avoid the temptation to focus on popularity. Instead, guide your team toward focusing on a specific target audience. Target audiences are more likely to engage with your brand, recommend you to their friends, and become loyal customers.
Reaching a target audience and building a positive, trustworthy brand reputation should be your priority when launching brand awareness campaigns.
18 Ways To Build Brand Awareness On Social Media
The following tips can help you build successful brand awareness on any social media platform.
#1 – Create a branding strategy. 
Strong branding means developing a consistent image and voice across all platforms. 
A good branding strategy includes guidelines such as tone and voice, color palette, logo, and typography.
Creating a documented branding strategy will help you build brand consistency across multiple channels, increasing your trust and recognition.
#2 – Publish brand awareness content. 
Warm people up to your brand and establish yourself as an industry leader by publishing brand awareness content frequently. 
Awareness content appeals to people in your target audience. It often educates viewers on issues surrounding your product or offers fun, entertaining pieces such as:
Infographics

Tip sheets

Video tutorials

Trivia

Quizzes

Polls
For example, Doritos brand shares a short-form video recipe on its Instagram page.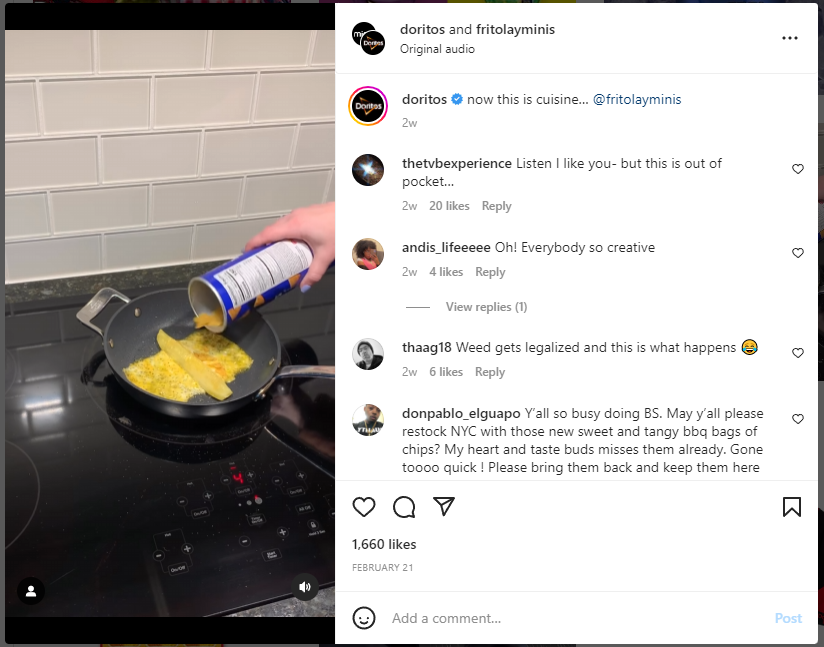 In another post, the brand shares an image of an (imaginary) drink, just for fun. Because who can resist commenting on a "Cool Ranch Seltzer Drink!"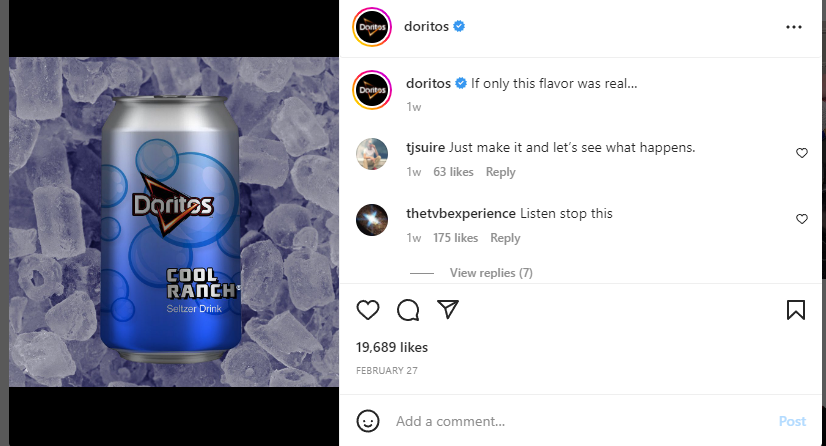 Brand awareness content avoids promoting or selling to viewers, and instead provides value leading to familiarity and trust.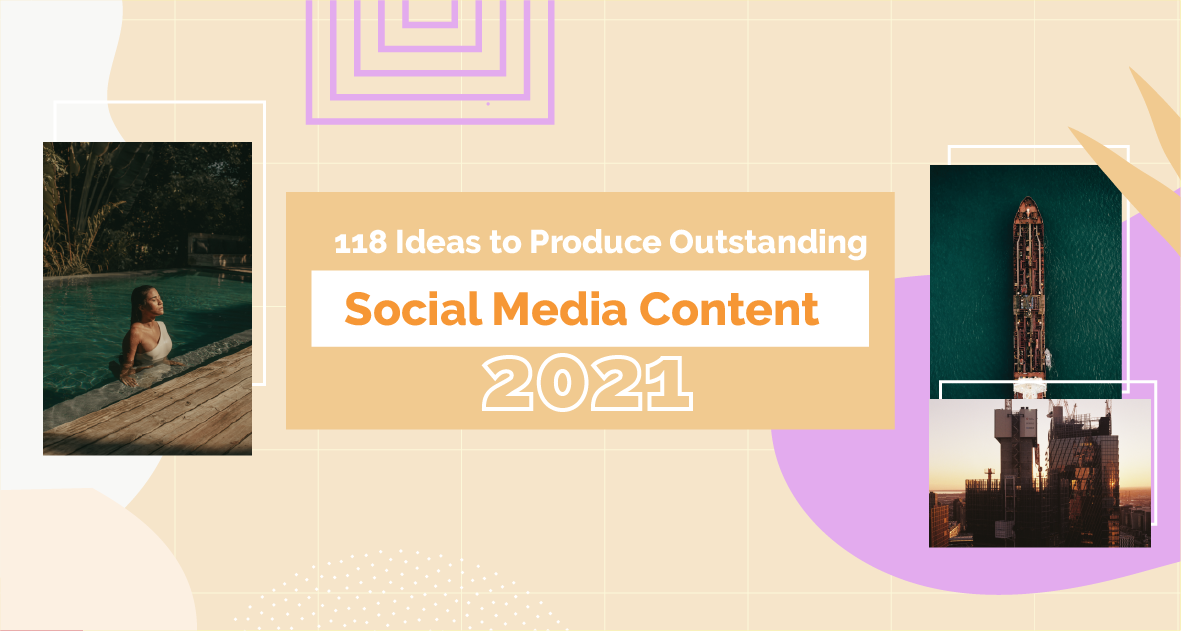 #3 – Launch a UGC campaign. 
User-generated content is an excellent way to build brand awareness. When your followers share your brand with their friends and groups, you gain exposure and trust at the same time.
Consider running contests, drawings, and giveaways to incentivize users to share content about your brand on social media.
For example, Hungryroot meal service ran a Valentine's Day promotion asking users to follow, like, and tag a friend for a chance to win free goodies.
Wayfair encourages user-generated content by asking viewers to fill out a question, tag three friends, and share in exchange for possibly getting their space featured.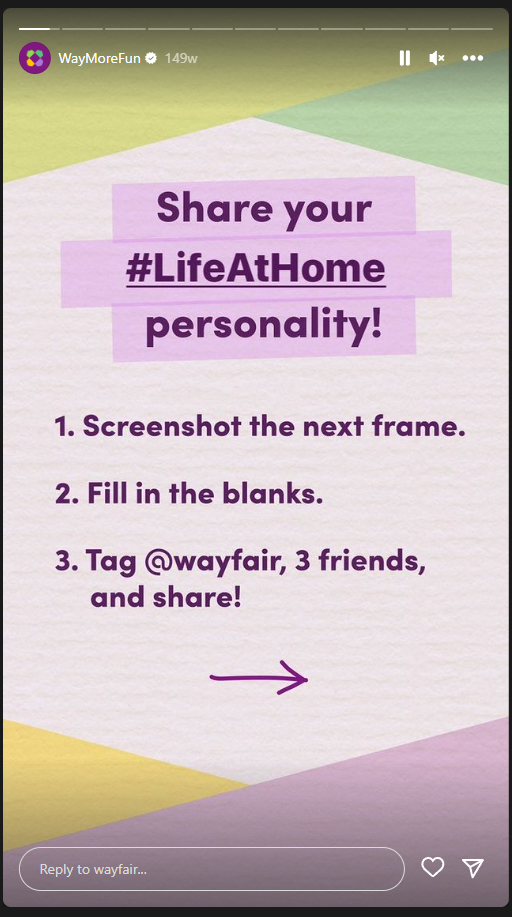 There are countless ways to inspire your current audience to share images and mentions of your brand with their friends and family, and UGC campaigns are one of the top ways marketers build brand awareness.
#4 – Partner with influencers.
Partnering with industry influencers, or micro-influencers, is an excellent way to give your brand awareness a quick boost. Influencers have built-in, engaged audiences that are often open to new brands.
Before you partner with an influencer, consider monitoring them to learn more about their audience and engagement rates. Then choose one or more partners with highly-engaged target audiences similar to your own.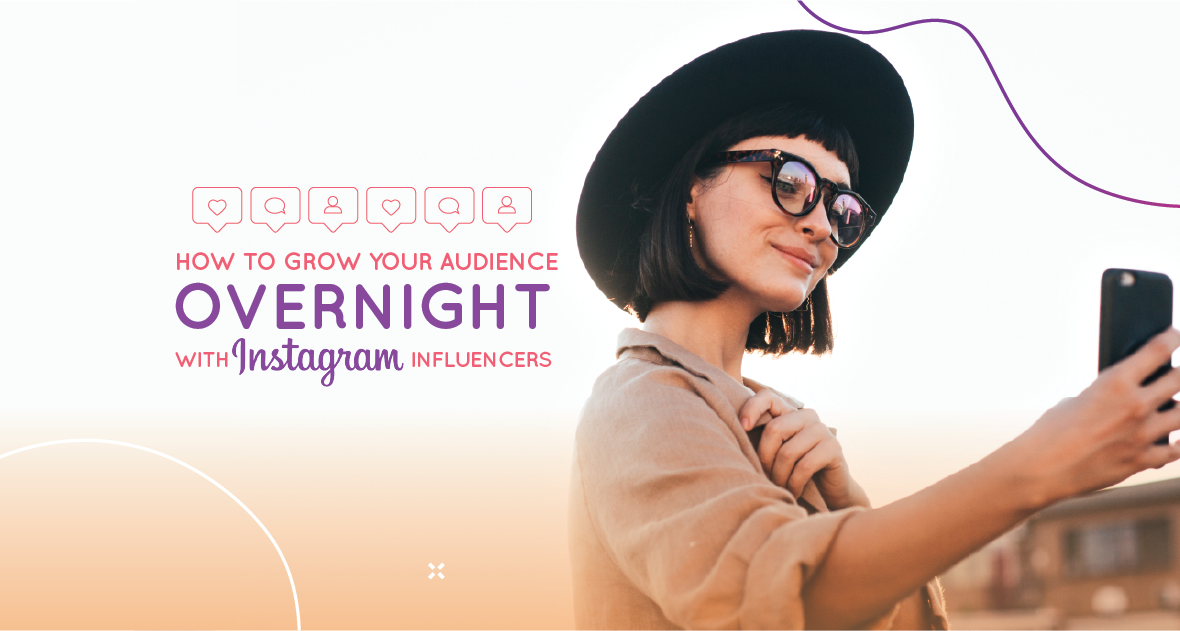 #5 – Invest in paid social advertising.
Investing in paid advertising on your main social platform(s) is a quick way to get in front of your target audience.
For example, on Facebook, you can select "brand awareness" as a paid advertising objective. The platform then guides you toward formats and other parameters to help you reach your target audience, as Core Basics did with its campaign.
Most social media platforms provide flexible ad options so you can set up your objectives and budget to make the most of your investment. 
#6 – Cross-promote on multiple social media channels.
Give your best content plenty of visibility by sharing it on several social media channels.
When you cross-promote thoughtfully, followers appreciate your content more and are likelier to engage with and share it. 
It helps to learn how to cross-promote thoughtfully before you begin. Otherwise, if you simply share content from one channel to another, you're likely to lose followers.
Successful cross-promotion on social media requires optimizing content for each platform before you hit "share." 
Cross-promoting can expose your best content to several additional audiences. However, you'll want to build a strong brand presence on your main platform before you begin sharing to other channels.
#7 – Interview industry influencers.
Interviewing well-known, interesting, or entertaining people within your industry can be a great way to raise brand awareness. 
Great interviews are likely to be shared by your audience, and (in most cases) the interviewee will share it with their audience. 
Don't underestimate Reels, TikToks, and YouTube Shorts when it comes to sharing interviews! Highlight some of the best quotes from your interviews in short-form videos.
#8 – Launch a podcast.
Launching an entertaining or informative podcast can help raise your brand awareness quickly.
Podcasts are an excellent way to establish your company as a thought leader and to expose your brand to a wide audience of new people. 
#9 – Collaborate with other brands.
Co-branding partnerships give you and your brand partner the opportunity to reach a wider audience of people overnight.
Complimentary partnerships also open the door to greater creative opportunities.
For example, Joybird Furniture and Sherwin-Williams paint company teamed up to curate a collection of complimentary home furnishings and paint colors. The partnership exposed each brand's audience of 400,000+ followers to each other.
Source: Instagram

#10 – Launch a referral program.
Offer incentives for current customers to share your brand or product with their friends. For example, you might offer a store credit, mutual discount, or free merchandise to current customers whose friends sign up for or purchase your product.
Providing a special purchase link is a good way to encourage users to refer their friends in exchange for rewards. The link allows them to share with their friends using DM, social share, or even email.
#11 – Get to know the algorithms.
Understanding how algorithms work on platforms such as Instagram, TikTok, and LinkedIn can help you craft effective brand awareness content.
On most platforms, higher engagement rates = better rankings in the newsfeeds and social search engines. On other platforms, such as Instagram, solid keyword placement can boost your visibility in feeds and search results.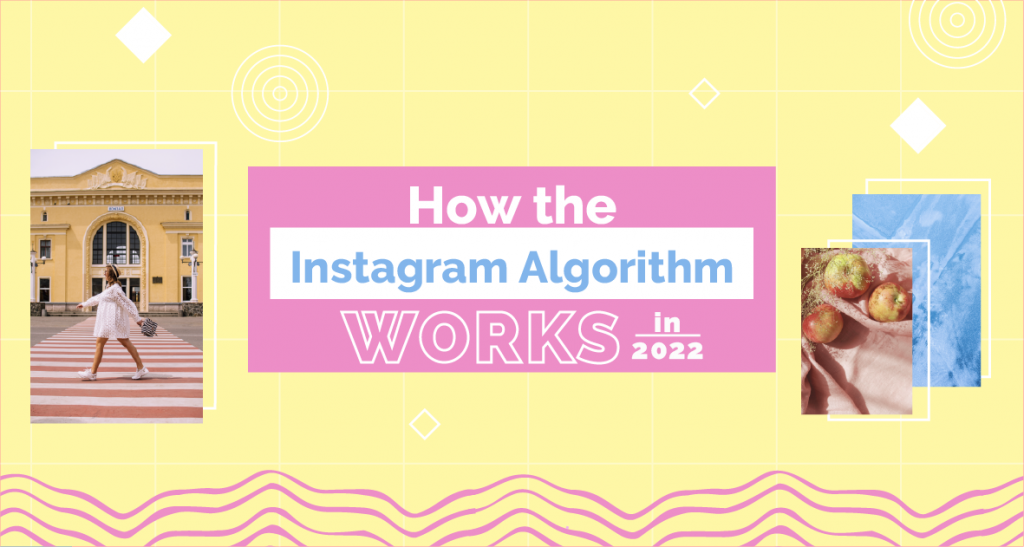 Understanding your main social channel algorithms can guide your content creation and social media captions in a way that helps you reach many more people.
#12 – Use analytics and insights to increase your success.
Tracking your social media analytics (usually called "insights") helps you to know how many new people you're reaching, what time of day they're viewing your content, and how well  it's performing.
You can use each platform's insights to help you understand what content you should create more of — and what you should avoid.
AI marketing tools can help you track insights and determine solutions faster than manually checking each platform.
For example, Sharelov marketing software provides user-friendly analytics for social media platforms. You can customize insights to show brand reach indicators at the top, and share the reports with team members and clients.
Other tools, such as the Best Times To Post and Hashtag Suggestion tools provide instant tips to help you post the best content at ideal times.
For brands serious about raising awareness on social media, a good marketing platform is a must. Besides AI-driven tools to assist with social media marketing, you can also take advantage of content and campaign calendars, to-do lists, real-time messaging with team members, and much more.
#13 – Monitor your competitors and influencers.
Monitoring your competitors' social media posts lets you take a peek at  what's driving the most engagement in your industry. You can gather excellent insights for your team by paying attention to when they post, what formats work for them, and what inspires their audiences to share user-generated content.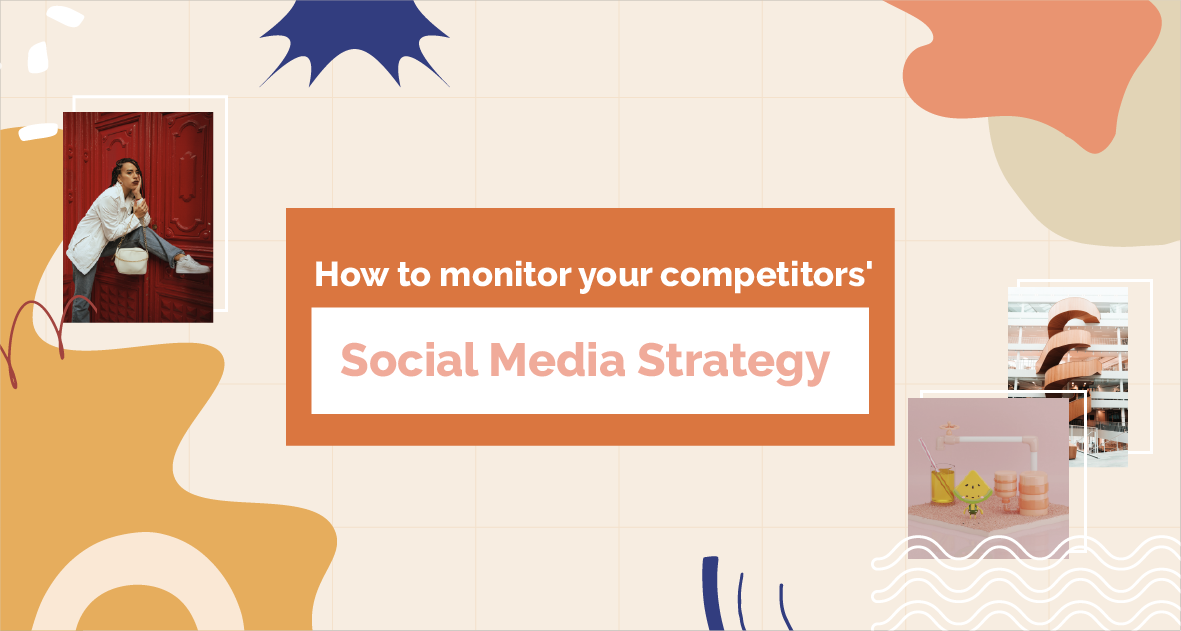 In the example below, we've added Urban Outfitters to our monitoring list and discovered one post received nearly 8X more shares than the others. A closer look at the exceptionally-engaging content can tell us what's driving their audience to share content.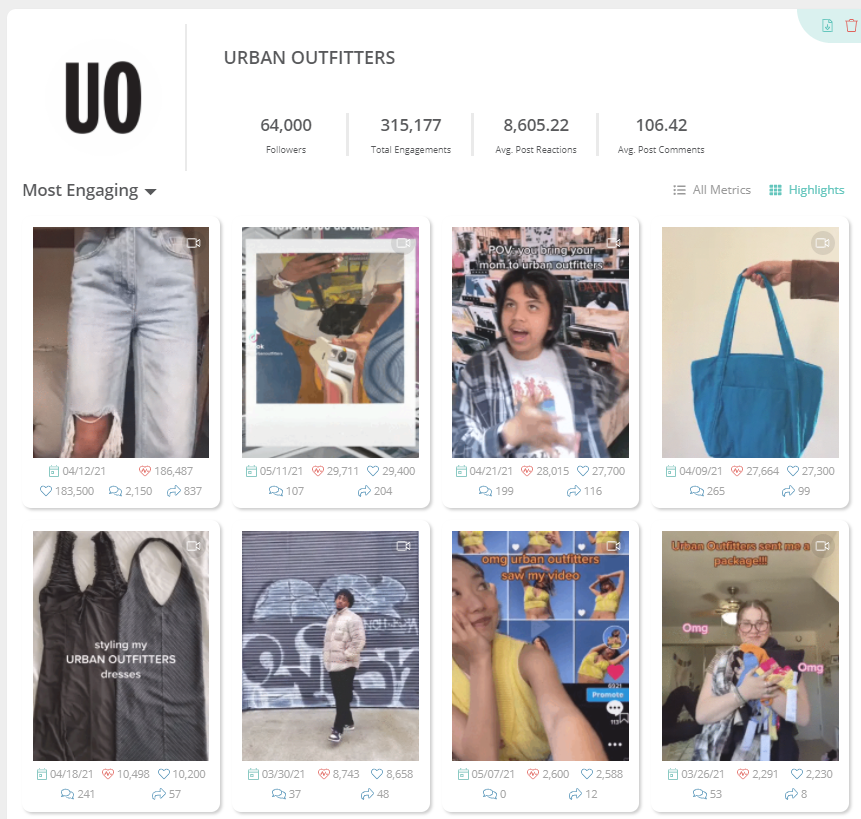 #14 – Monitor your brand mentions.
By monitoring your brand mentions, you can thank and encourage people who mention your brand. 
Brand mention monitoring is a form of social listening. It helps you track your brand's reputation as it grows so you can correct and adjust any weaknesses along the way.
#15 – Publish consistently at ideal times.
Publishing consistently builds trust with your audience and makes them more likely to interact with and purchase from you. This can boost your visibility in Explore-type feeds and social searches, helping you to reach new people.
To make the most of consistent publishing, consider posting when your audience is most likely to interact with brands. On many social media channels, the timing of your posts makes a difference in how many people see them.
#16 – Consider providing customer service on social media.
Social media customer service makes it easy for customers and potential customers to reach your company with questions or problems related to your products. 
Providing customer service on a social platform helps build trust and social proof, contributing to a positive brand reputation.
#17 – Add a review section to your social media platforms.
Reviews allow you to create social proof that instantly builds trust with visitors.
Not all social media platforms offer review sections. However, you can encourage people to review your products using a branded hashtag or by submitting a video testimonial.
#18 – Put the spotlight on your customers.
Shining a spotlight on satisfied customers boosts your brand awareness in several ways.
Provides social proof.

Generates content users are likely to share with their audience.

Gives you a legitimate reason to tag people in posts, which can expose you to new audiences.
You can feature customers in your social media content by asking for testimonials and video reviews, or by interviewing them. Remember to tag them with a mention in the post's caption.
Other ways to focus on your audience include polls, surveys, and quizzes.
Source: Nike on Instagram


Certain social media formats can help boost your brand awareness.
For example, Instagram Stories is an excellent way to reach new people who visit your profile.
Source: Ipsy on Instagram

Hashtag challenges can expose your brand to massive audiences and help you gain new followers on TikTok.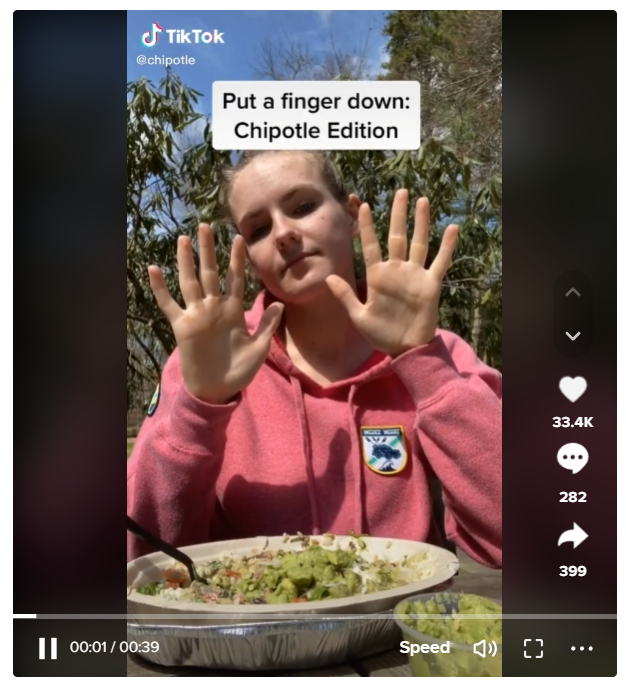 Brand awareness content, formats, and campaigns can help you reach new people on nearly any social media platform. 
Building Brand Awareness On Social Media In 2023
Social media is prime territory for building brand awareness. It gives your current customers the opportunity to share your brand with their audiences and offers you the opportunity to provide social proof, build trust, and engage potential new customers.
Make the most of brand awareness opportunities on social media by understanding what content and formats can help you reach your target audience and convert them to followers.