With more than 200 million businesses competing for the attention of 2+ billion active users on Instagram, a good SEO strategy is critical for brands wanting to show up in its search results feed. 
Instagram SEO keywords play a critical role in ranking your page and content in its search engine. You can help your content reach the right people by simply including main keywords in strategic places. By fully optimizing your bio and content, you can rank even higher on Instagram search results.
Find out how to develop a full Instagram SEO strategy and learn how to use both keywords and hashtags to expand your visibility and reach on the platform, in our guide to Instagram SEO and keywords below.
What Is Instagram SEO?
Instagram search engine optimization (SEO) is the process of optimizing your Instagram content and profile to help you rank higher in the algorithm. High-ranking content gets seen by more people on Instagram and can help boost your reach, views, and engagement.
Instagram SEO may also help your content rank in Google searches, since Google robots search all websites, including Instagram.
What Are Instagram SEO Keywords?
Keywords are words and phrases that describe what you want to be known for. Search engines look for keywords to determine what your website or social media content are about so people searching for those words and phrases can find companies like yours.
For example, knit and crochet company LiLiKnits includes the keywords "crochet" and "patterns" in its Instagram bio.
The company also frequently includes the keyword "crochet" or "crochet pattern" in many of its post captions and hashtags.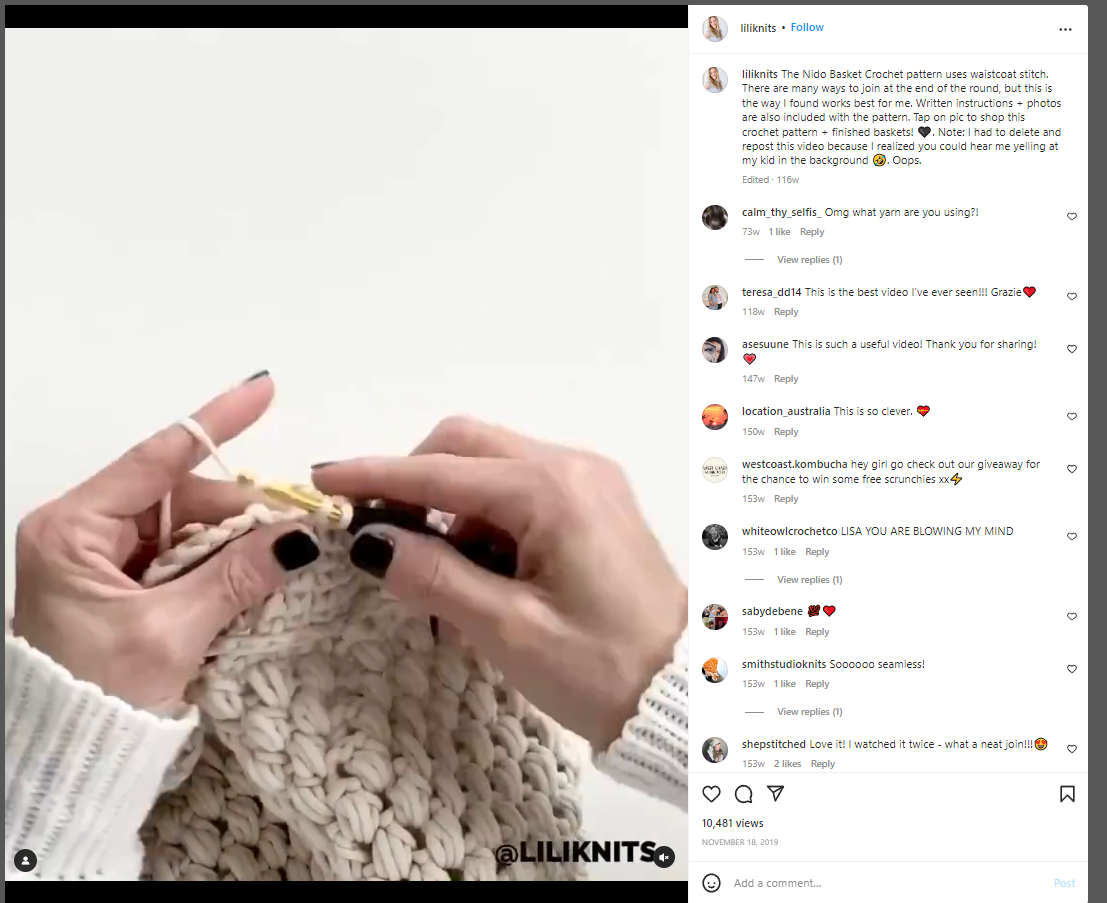 When you search for the term "crochet pattern" on Instagram, a @liliknits post with the keyword "crochet pattern" shows up at the top of the search results.
Once upon a time, simply repeating keywords in your content could help you rank high in search engines — even Google. But it's not the 90's anymore, or even the 2000's.
When Instagram launched in 2011, there were only 2.1 billion users on the internet, compared to today's 5 billion+ internet users.
And, in 2012, one year after Instagram's launch, it had just 50 million users compared to today's 2 billion + Instagram users.
Internet searches, including those on Instagram, have evolved over the past ten years to include signals such as context, quality, and engagement. 
On Instagram, dropping the right keywords into the right places is critical to SEO, but it's only a part of the overall strategy you need to rank well on the platform.
How Instagram SEO Works
Behind everything that appears on Instagram lies its algorithm. Understanding how Instagram's algorithm works is key to successful SEO on its platform.
Once you understand how the algorithm works, you can apply Instagram search engine optimization to your page and content.
How The Instagram Search Algorithm Works
Instagram search results work differently than its' main feed, Explore, Stories, and Reels algorithms, which rely on countless signals to personalize what each user sees (or doesn't see) when they run a search.
Users' search query text helps the algorithm determine what content and pages to show, but that still leaves the daunting task of ranking the results in a way that's relevant to the individual user.
To determine relevancy and priority, the algorithm uses signals such as relationships, hashtags, and locations to decide what should rank high or low in response to a search. This matters because, like on Google, there are so many businesses competing for viewers on Instagram that you often must rank high to get seen.
These signals are also what give smaller businesses the opportunity to compete with big-name brands.
For example, when searching for "Holiday gifts," results turn up well-known or popular companies such as @maccosmeticssg and @grandmillenniallist. 
Also at the top of the results is a smaller company, @blueindigocreations, that has a smaller but active audience filled with people that consistently engage with its content.
One of the reasons brands flock to social media platforms to market themselves is because it's a place where small to medium brands often have a fair shot at competing with big-name brands. Developing an SEO strategy for your Instagram marketing is one of the best ways to compete on the platform, no matter what size business you run.
How Instagram Ranks Search Results
Instagram's algorithm considers several factors when prioritizing what shows in search results, including the search text, previous user activity, and popularity signals.
Text entered

in the search box is the top signal. The search engine attempts to match it to relevant usernames, bios, hashtags, captions, and places.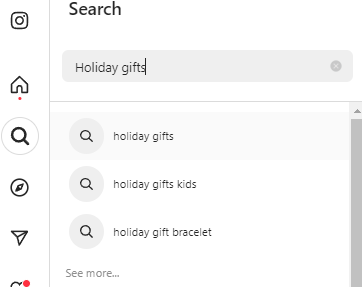 That's why including your primary keyword in your page name, account handle, and bio really helps your SEO. Including your main keyword as a hashtag in your bio may also give you a significant boost.
User activity

helps determine priority. Results from pages that the user follows or visits, especially those they engage with, tend to show up higher in search results than those they don't.





That's why

building a target audience

makes such a difference. Connecting with people who are genuinely interested in your brand and who comment, like, and share your content regularly goes a long way toward guiding them toward your brand when looking to make a purchase or learn more about your type of product and industry.

Popularity signals

play a factor. Accounts, hashtags, and places that

get a lot of interaction

(clicks, likes, shares, and follows) are more likely to rank higher in search results.





Publishing irresistible, relevant content that engages viewers can go a long way toward building your brand's popularity on the platform. 
When optimizing your page and content for SEO, lead your strategy with a strong, relevant keyword strategy backed by irresistible content that consistently engages your audience.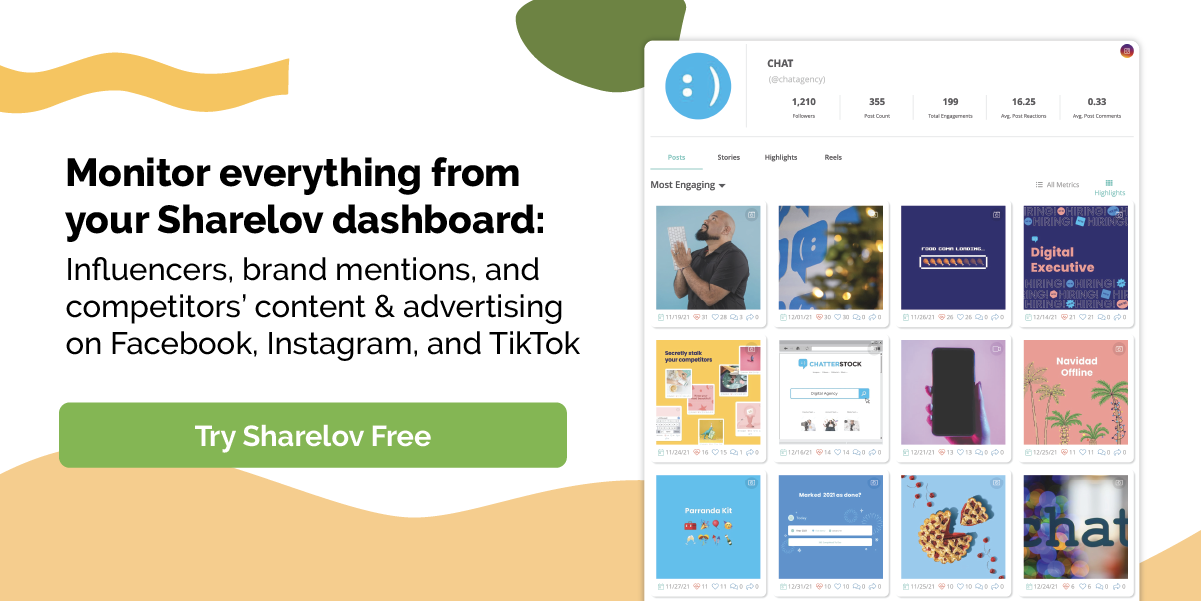 How To Master Instagram SEO Keywords In 5 Minutes
Keywords are a top priority when it comes to optimizing your page and brand on Instagram, and you can implement a winning keyword strategy in minutes!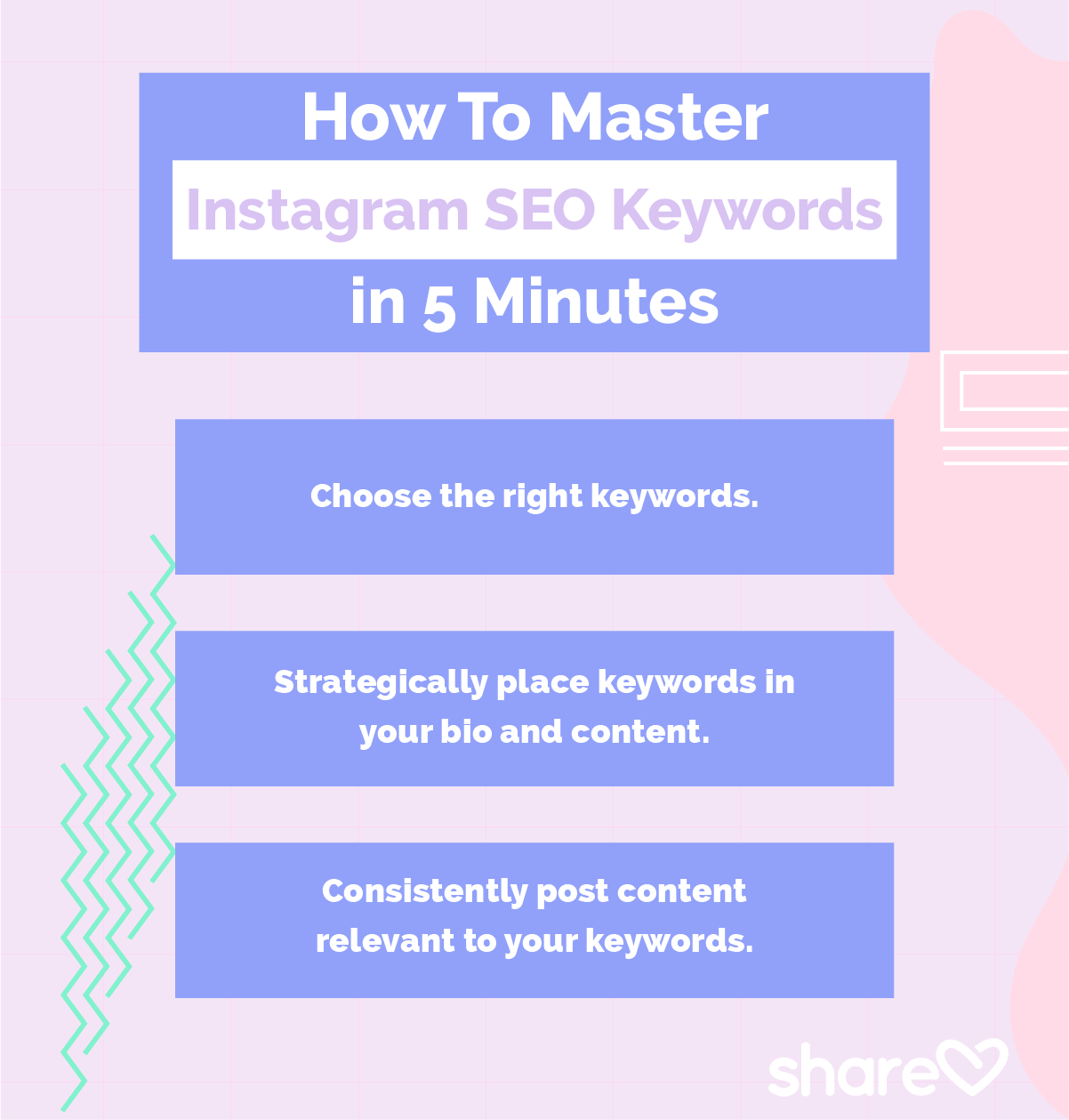 To build a solid Instagram keyword strategy:
Choose the right keywords.

Strategically place keywords in your bio and content.

Consistently post content relevant to your keywords.
Step 1: Choose The Right Keywords
Selecting your main keywords is easy. Simply choose a word or short phrase that describes what you want to be known for. 
For example, if you want to be known for your chocolate products, your main keyword might be "chocolate." Or, if you specialize in chocolate cake pops, a more relevant keyword would be "chocolate cake pops."
Step 2: Strategically place keywords in your bio and content.
Where you put keywords has a significant effect on your success in Instagram's search engine.
Ideally, include your main keywords in the following:
Keywords In bio:
Your business name

Your username

Your bio text

Your bio hashtag
Keywords in content:
Post captions

Post hashtags

Image alt text
 Obviously, not everyone can include keywords in their company name or handle, especially if the brand name is already established. If you can, though, it may give your SEO a boost.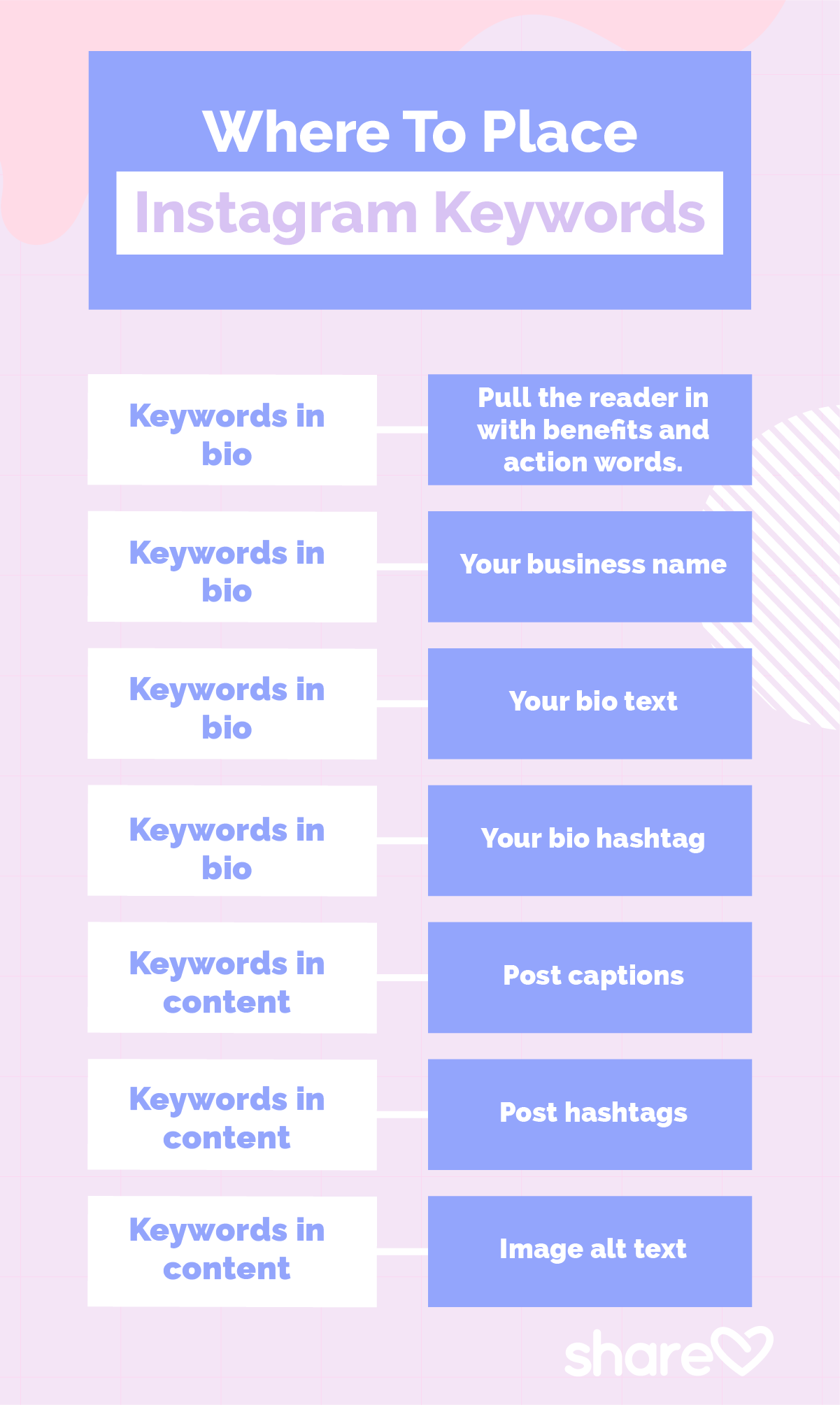 When you post content, include main and relevant keywords in well-written captions.
For example, @paulthomaschocolates includes the keyword "chocolate" in its brand name, Instagram handle, bio text, and website link in bio.
In the post example below, the company includes "chocolate nutter butters" in its post caption. This covers the main keyword (chocolate) while expanding on one of its products (nutter butters).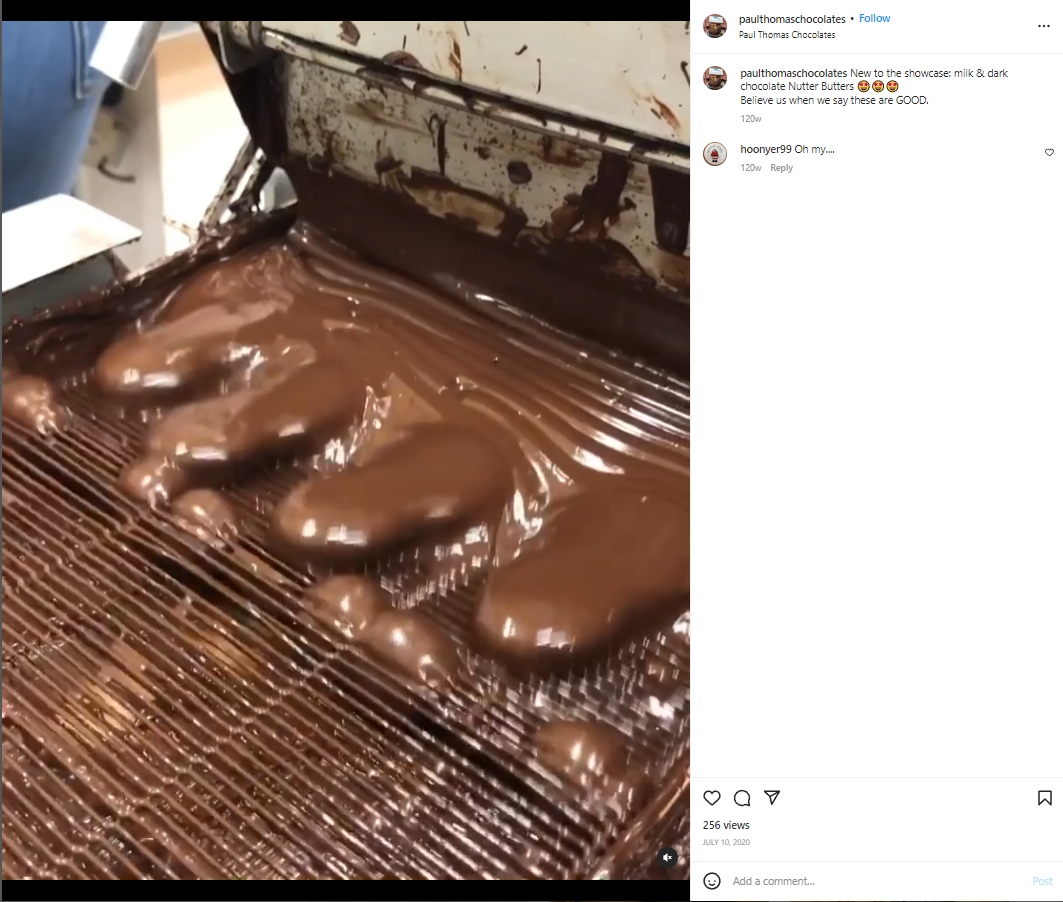 Without any previous interaction with this company and despite its small following of barely more than 2,000 users, a search for chocolate butters returns a Paul Thomas Chocolates Reel at the very top of the results page. 
Now that's good SEO!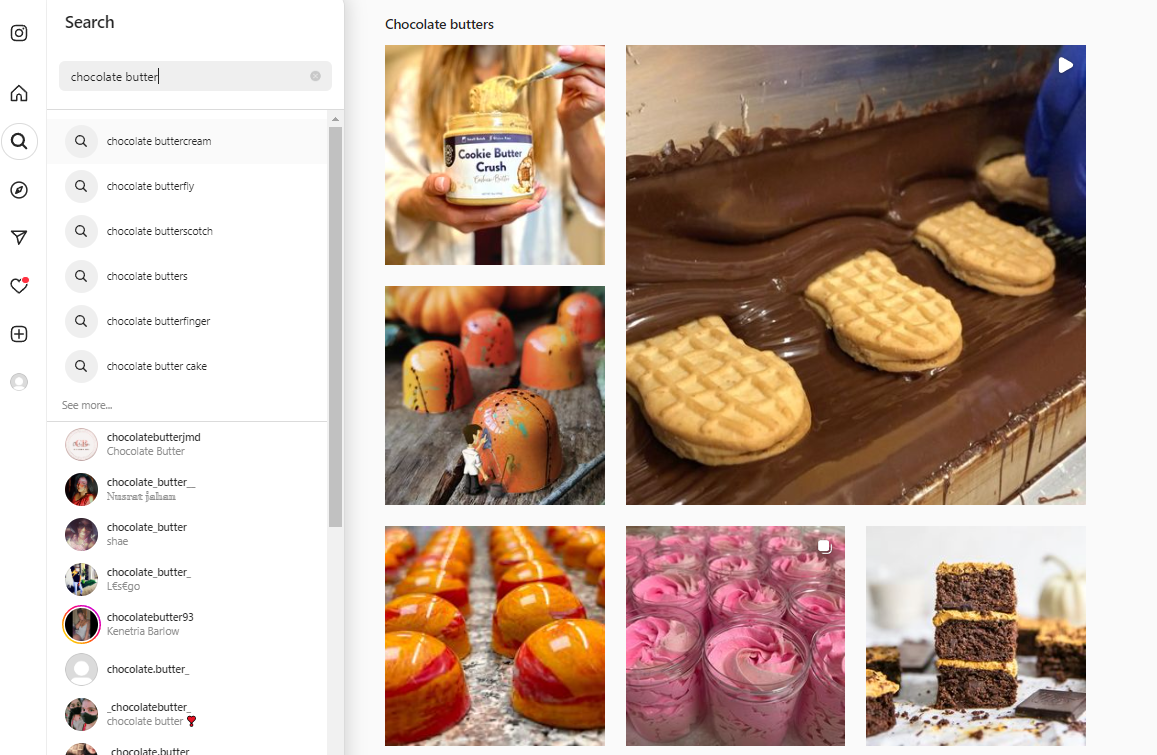 Strategically placing your keywords in your company name and Instagram handle, plus on your page's bio, in post captions, and in image alt text can go a long way toward optimizing your brand for Instagram SEO.
Step 3: Consistently Post Content Relevant To Your Keywords
Consistent posting helps you reach more people and improve engagement, which can result in better SEO.
If you have access to a best posting times tool and Instagram autopublish tool, you can easily find the best times to post and schedule your Instagram posts to publish at those times on a regular basis.
Other tools that can help you improve Instagram engagement and SEO include a hashtag idea tool, a social media calendar, and monitoring software to help track your competitors, influencers, and brand mentions.
If you're not already using these tools, you can give them all a try for free on Sharelov today. Our marketing collaboration platform provides you with all the social media tools you need to succeed with Instagram SEO, so you can save time and keep your team efforts focused on creative content for any social media platform.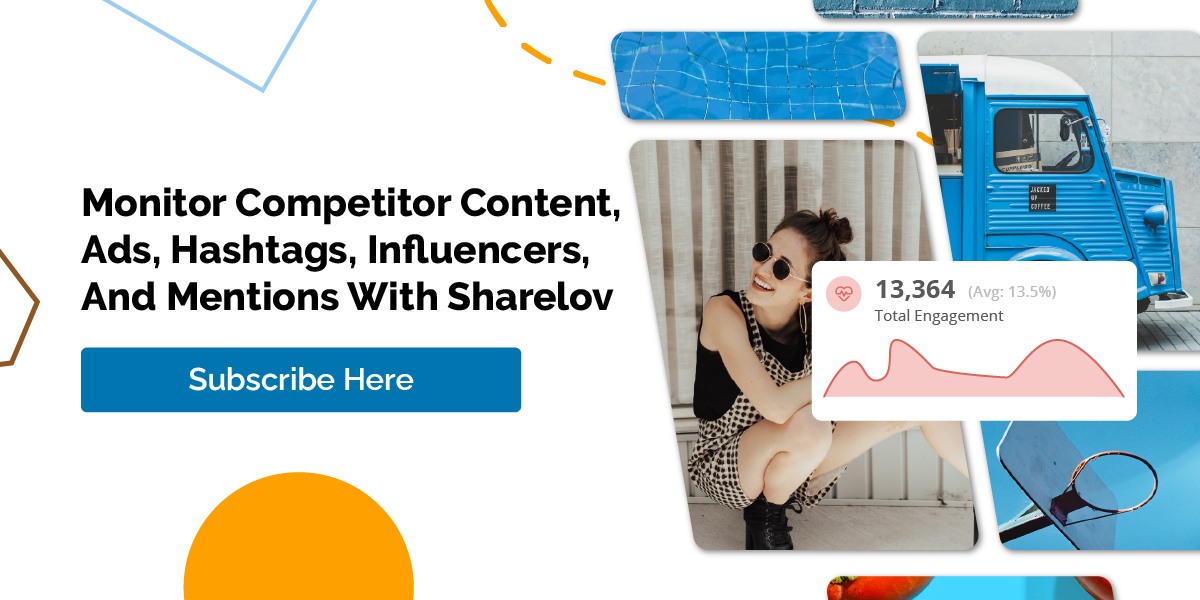 A successful Instagram keyword strategy only takes a few minutes to develop and implement. Choose your main keywords, add them to strategic areas such as bio, hashtags, alt text, and posts, then post consistently and include your main keyword, post keyword, and keyword hashtag in your post captions.
Instagram SEO Best Practices
The Instagram SEO best practices below will help you and your team stay on track when developing and maintaining fully optimized profiles and content.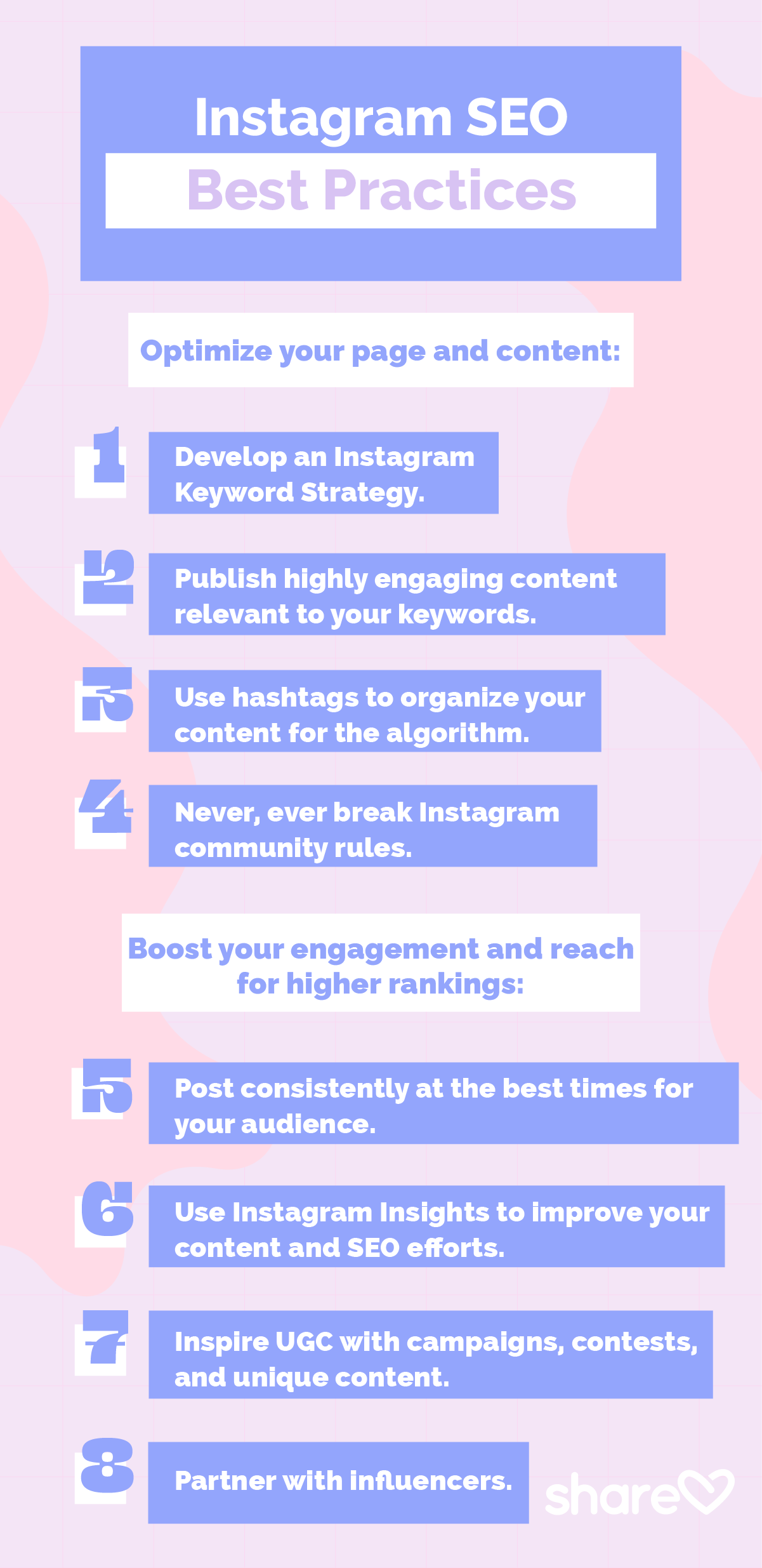 Optimize Your Instagram Page And Content:
Develop an Instagram Keyword Strategy.



Choose relevant keywords and place them strategically throughout your brand page and content.

 
Publish highly engaging content relevant to your keywords.



When your audience likes, shares, and comments on your posts, the algorithm takes notice and is more likely to rank you higher in their search results.

 
Continue using hashtags to organize your content for the algorithm.



Hashtags still matter. They help the algorithm determine what your content is about so it can put you in relevant search results. Hashtags also help you get seen when people conduct hashtag searches (instead of keyword searches).

 
Never, ever break Instagram community rules.



Instagram's Community Guidelines

ask you to help contribute to a safe and authentic community without trying to scam the system. If you're gaining likes and engagement through shady techniques such as like-trading, it will eventually find out and lower your rankings in ALL feeds, including searches.
Boost your engagement and reach for higher rankings on search pages:
5. Post consistently at the best times for your audience. Posting consistently at strategic publishing times helps build trust with your audience so that they're more likely to interact with your content, which in turn boosts your rankings in search results pages.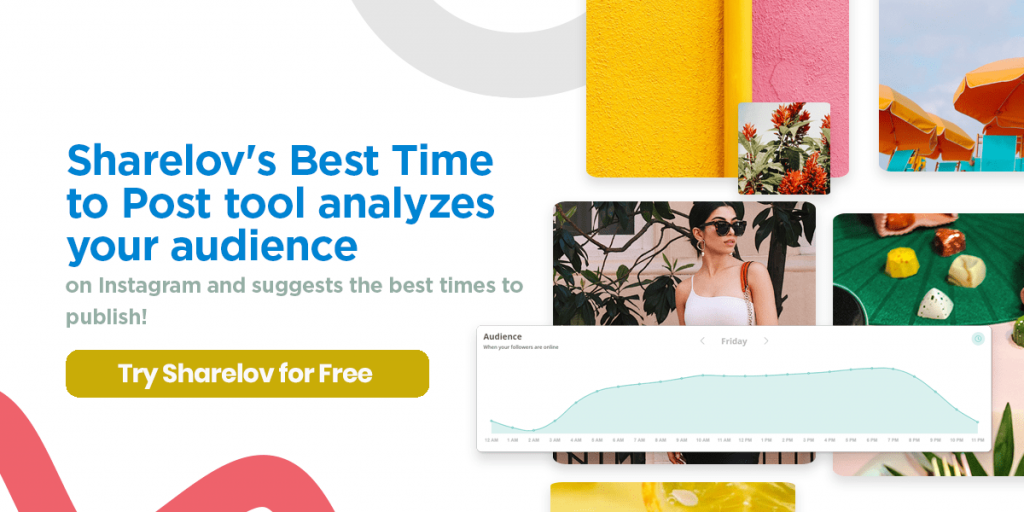 6. Use Instagram Insights to improve your content and SEO efforts. Regularly check your analytics to find out what content your audience is responding to, so you can create more like it. You might also consider monitoring your competitors' posts and engagement statistics to learn what's working for them.

Instagram insights are easier to track and share when you use Sharelov. Simply customize the analytics you want to track so you can review and share them with your team daily.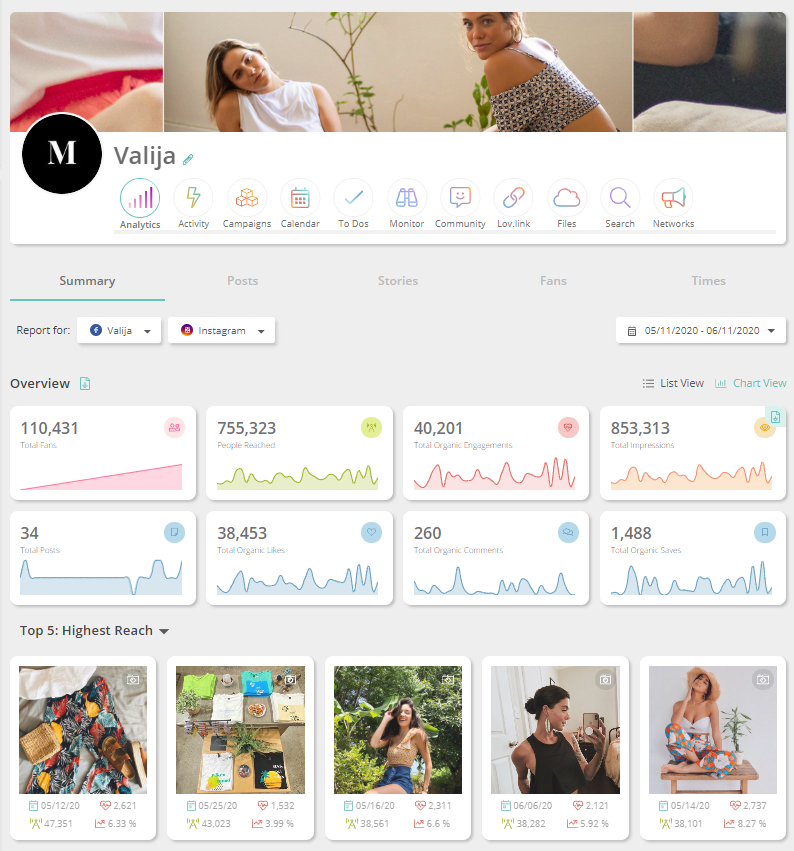 You can give Sharelov a try for free to discover for yourself how easy Instagram Insights can be for you and your team.
7. Aim to inspire UGC through campaigns, contests, and unique content. User-generated content exposes your brand to many new audiences, helping to boost your reach, views, and engagement. In turn, UGC is an excellent complement to any SEO strategy.
8. Partner with influencers. Influencer partnerships are the quickest way to gain visibility and engagement on Instagram, which can give your SEO a serious boost!
SEO best practices for Instagram will help you build a solid SEO and keyword strategy so that your brand and content are more likely to appear on its search results pages.
Boost Your Brand Reach, Engagement, and Visibility With Instagram SEO
Optimizing your Instagram brand page and posts for its search engine results page will soon become a significant factor in your success on the platform. Keyword search options were added to the platform a couple of years ago, but are just now beginning to take off and surpass the importance of hashtags.
Fortunately, optimizing your brand and content on Instagram is a simple, logical process that can be done in a short amount of time. Remember that Sharelov is here to help! Check out our full suite of Instagram tools, free with your membership, today!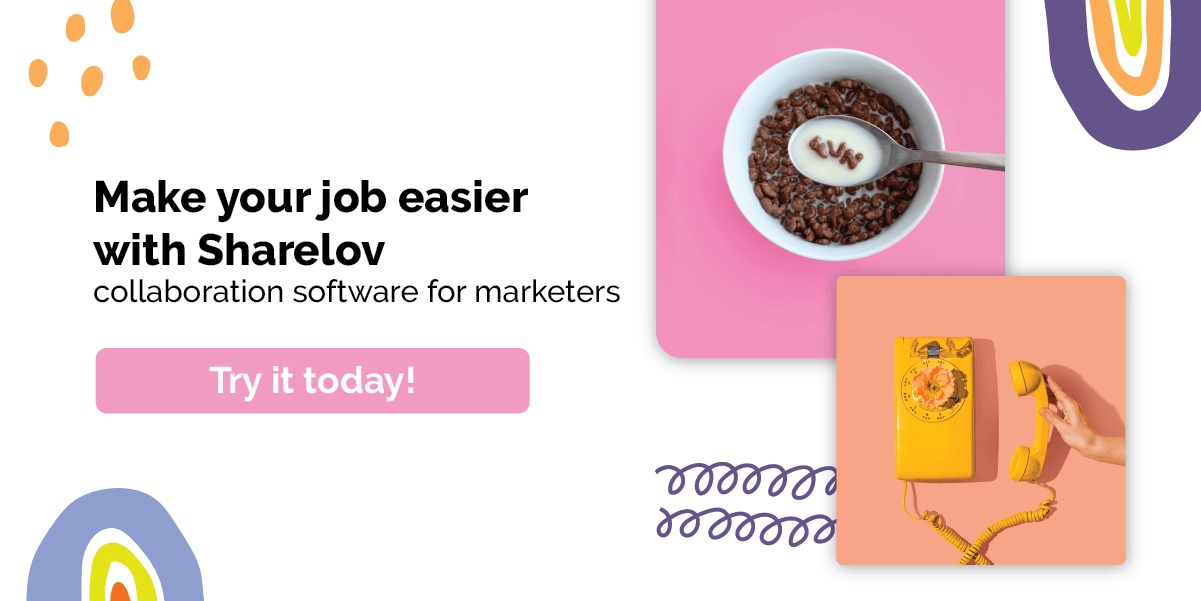 Have you already implemented an SEO strategy on Instagram? If so, how's it going? If not, why not?