With more than 2.6 billion users, YouTube claimed its spot as the largest video-sharing platform and the second-largest social media platform on the planet in 2022.
Almost anyone can become a YouTube creator, for free, by launching their own channel and publishing original videos regularly. 
YouTube creators, also known as YouTubers, share in the success of the video platform by collecting payments as high as $54 million per year for creating popular channels and publishing engaging videos. 
10 Ways YouTube Creators Make Money in 2023:
Super Chat & Super Stickers
Sponsorships
Music creation
Keep reading to find out how much money YouTubers make, what type of content viewers love, and how you can get started publishing your own creator channel and videos!
What Is A YouTuber And How To Get Started
What Is A Youtube Creator
A YouTube Creator, or "Youtuber," is a person who creates their own channel and publishes original videos on the platform. Nearly anyone over the age of 18 can become a YouTube creator.
But is it worth the time and effort it takes to learn the platform, create videos, and build a following? 
For many people, the answer is yes. However, like any social media platform, earnings vary widely depending on the success of your channel.
How Do YouTube Creators Make Money?
Ad revenue is a popular way to monetize YouTube creator content and earn money from your videos, however, you need to grow a large following before you can monetize through ad revenue.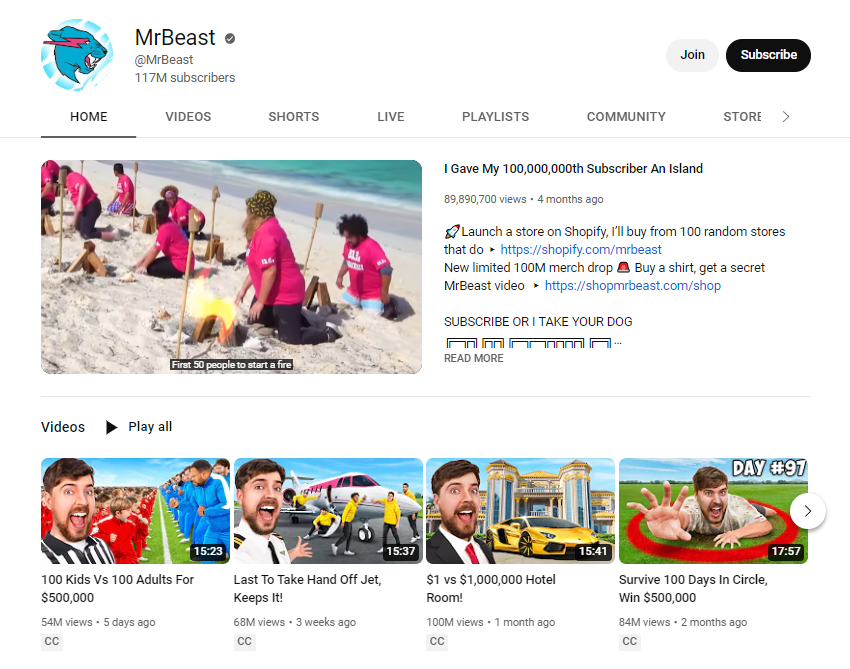 Fortunately, there are other ways to profit from your channel as you're working on growing your audience. Creators can also earn money through affiliate links, merchandise, sponsorships, and other YouTube programs such as
Channel memberships
Shopping
Super Chat & Super Stickers
Super Thanks
YouTube Premium Revenue
In 2023, Google (YouTube's parent company) will introduce even more ways for creators to earn money, including
Ad revenue sharing for YouTube Shorts
Super Thanks for Shorts
Music creations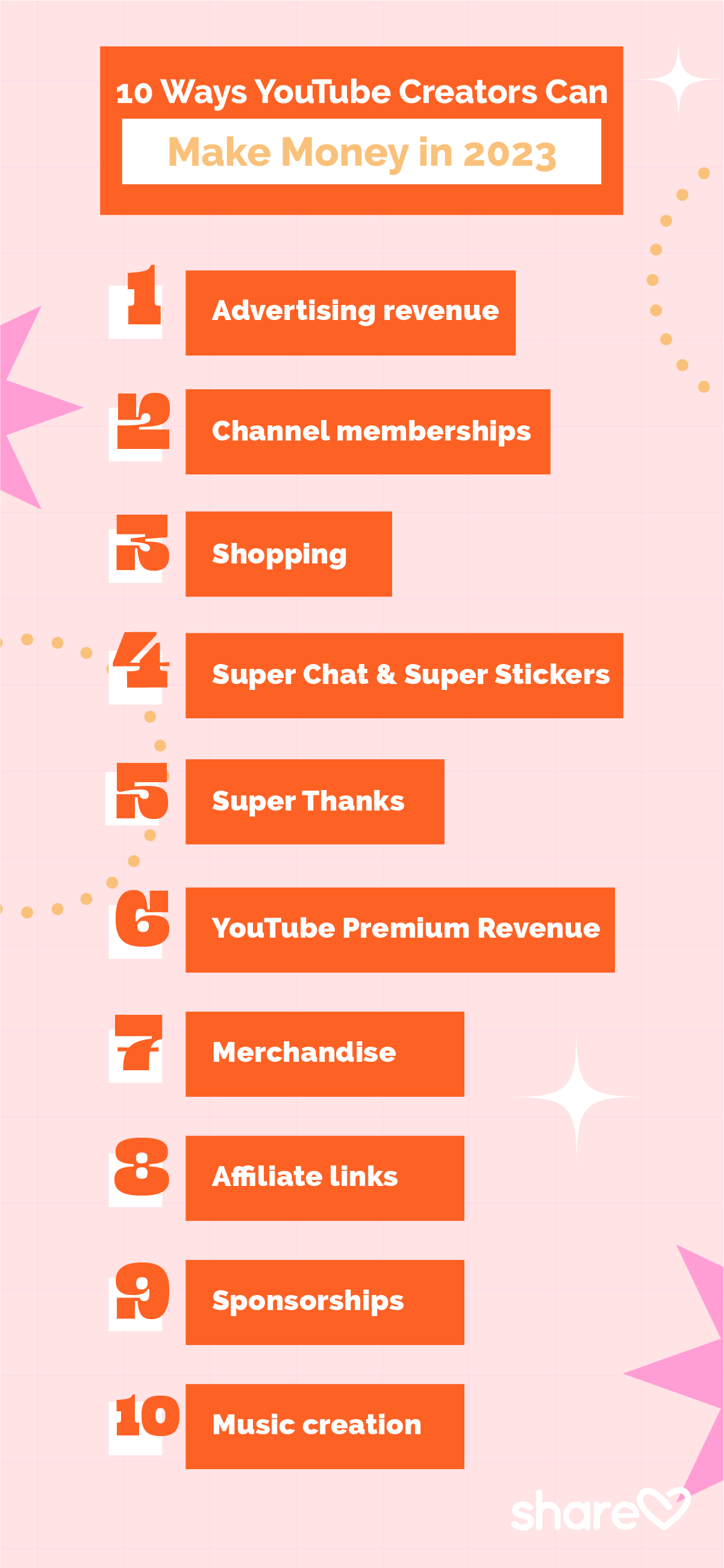 How Much Money Do YouTube Creators Make?
On average, YouTube channels earn about $3 – $5 per 1,000 video views. The richest YouTuber is MrBeast, who earned $54 million in 2021.
Let's take a look at how much money some of the most popular U.S. YouTubers earn.
How Much Money Top YouTubers Earn

Rating

Channel Name

# of subscribers

Estimated earnings per video

#1

Cocomelon – Nursery Rhymes

148.45 million

$344,638

#2

Mr. Beast

114.10 million

$64,873

#3

Kids Diana Show

103.43 million

$161,120

#4

Like Nastya

102.58 million

$229,017

#5

Vlad and Niki

90.51 million

$276,364

#6

5-Minute Crafts

78.04 million

$9,166

#7

Pinkfong Baby Shark

62.31 million

$27,929

#8

Dude Perfect

58.54 million

$94,178

#9

Movie Clips (Rotten Tomatoes)

58.31 million

$2,916

#10

Marshmello

56.15 million

$77,447
Source: Social Book Influencer platform (top 10 most popular) and Influencer Marketing Hub (followers and earnings data)
You'll notice that the YouTubers with the most subscribers aren't always the ones that earn the most money.
That's because how much you earn isn't determined by how many subscribers you have.
Ad profits are determined by other indicators, such as:
Number of views per video

Number of clicks per ad

Quality of the ads

Adblockers used

Length of the video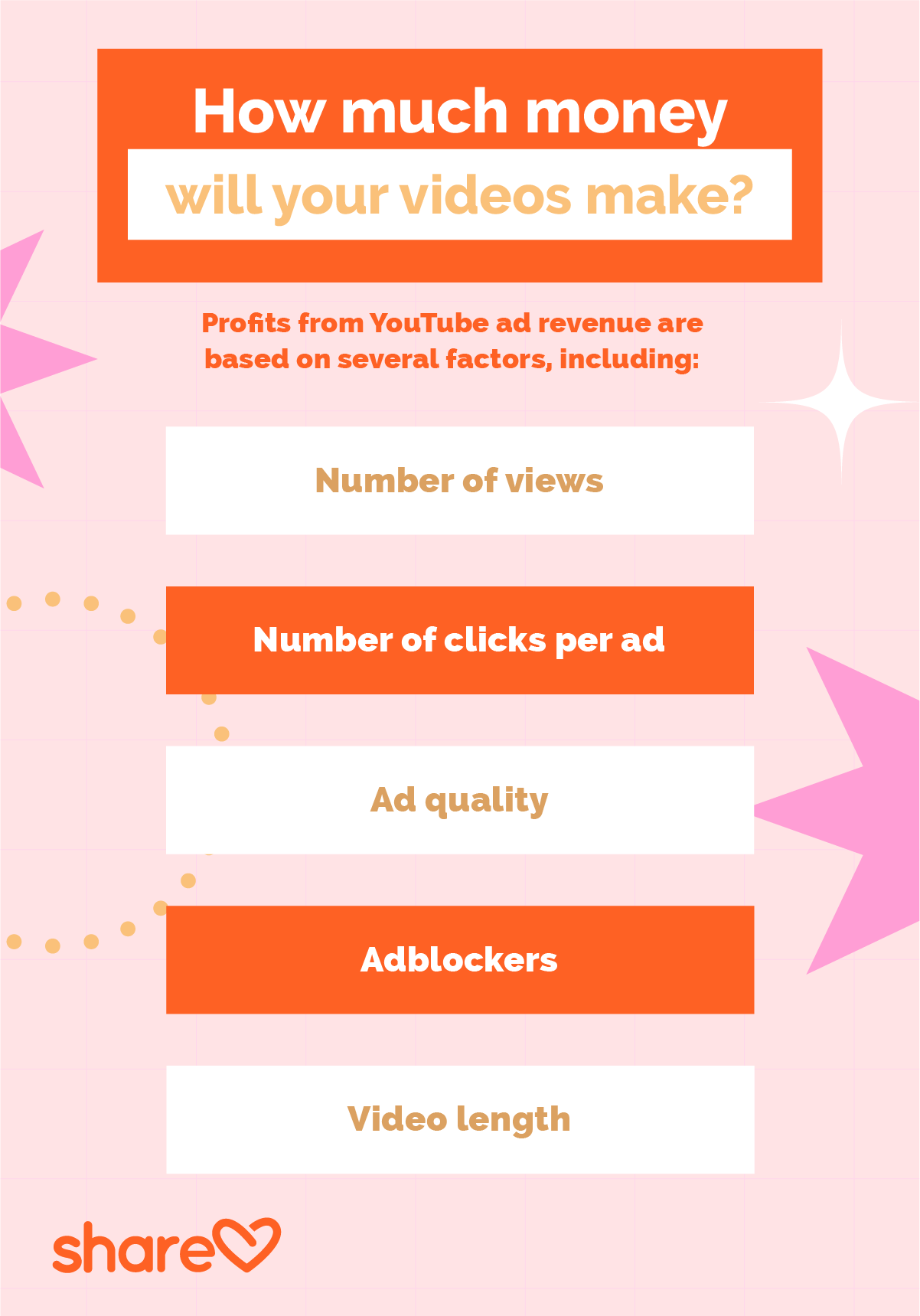 But how much can you expect to make from ad revenue before you build an audience of multi-millions?
Average YouTuber Earnings From Ad Revenue:
Based on $5 per 1,000 views
100,000 subscribers: $2,400 – $4,000/month
1,000,000 subscribers: $5,000/month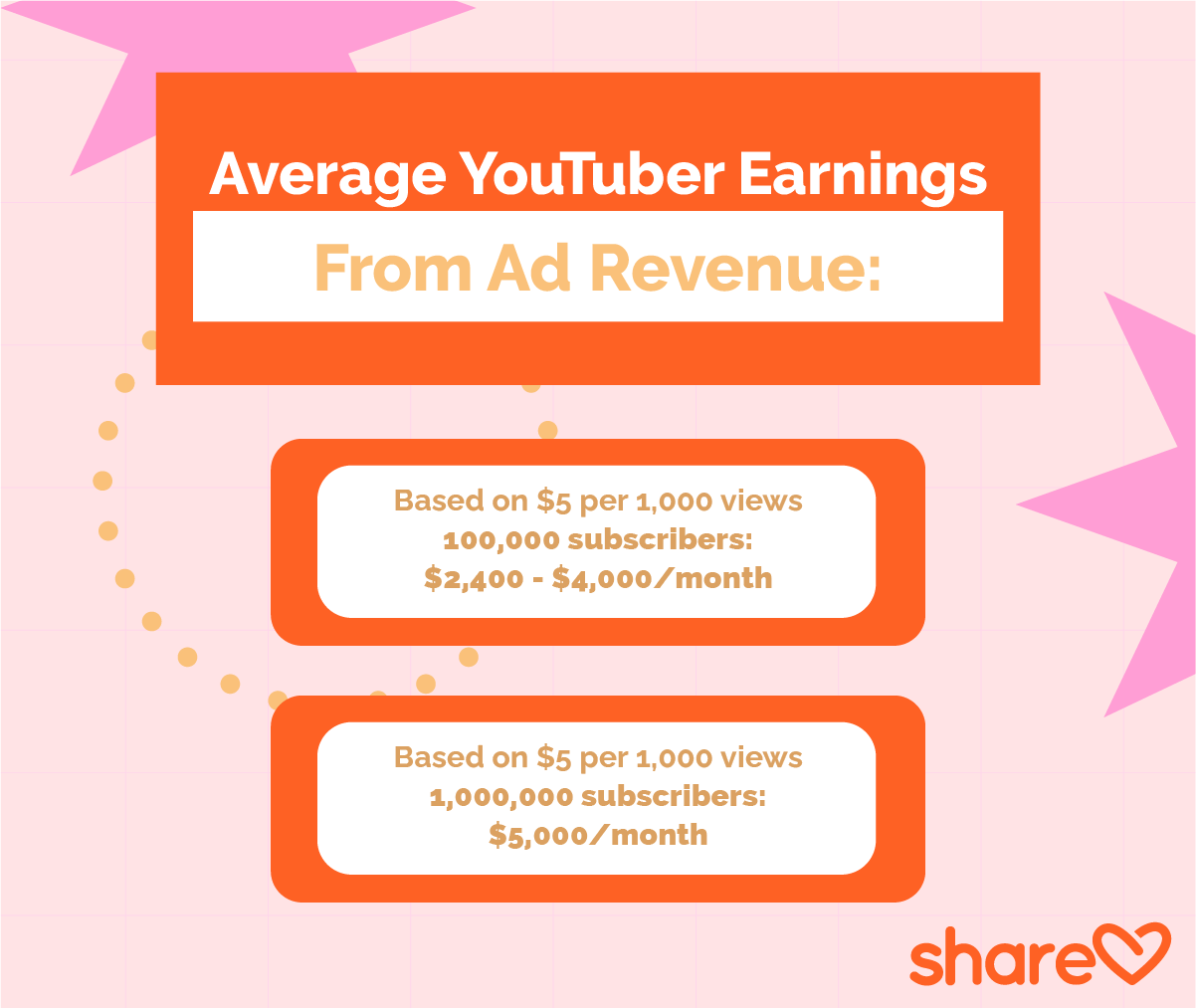 Once you reach 100,000 subscribers, you can begin earning some profits from your channel. Along the way, you'll want to take advantage of the other monetization opportunities YouTube provides.
3 Steps To Getting Started As A Youtube Creator
Get started as a YouTuber by developing a strategy, building an audience, and aiming to join the Partnership Program.
Step #1 — Develop A Business And Marketing Plan For Your Channel
Writing a business and marketing plan, or social media strategy, can improve your chances of success before you even publish your first YouTube video.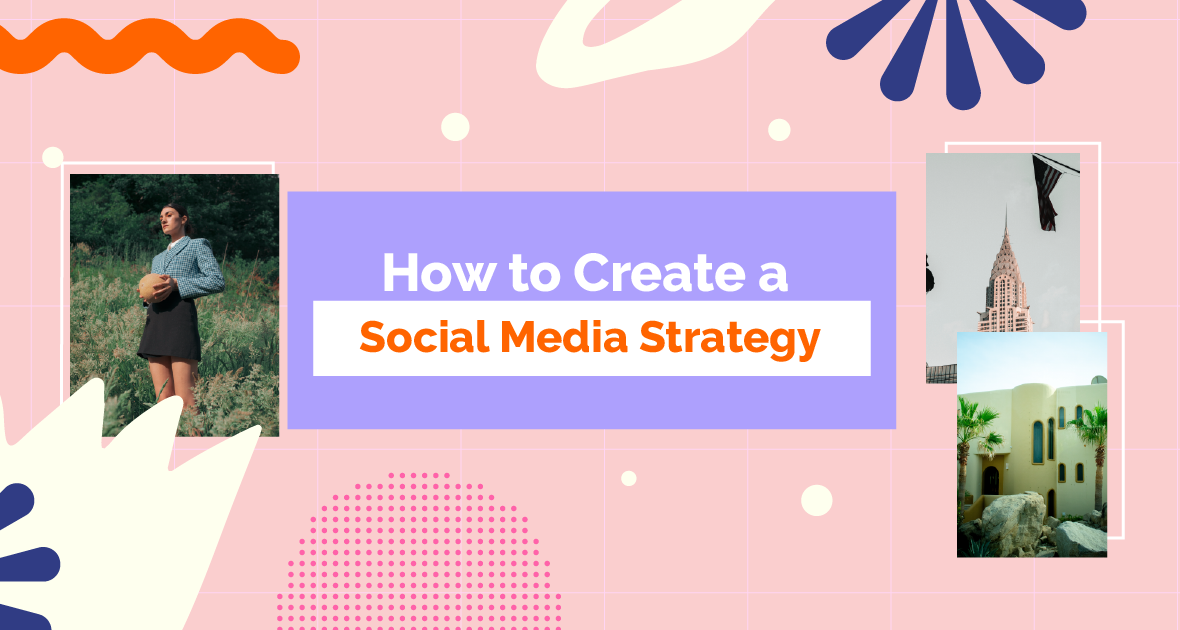 Here are some tips and resources to help you get started building a business and marketing plan.
Popular channels can inspire you with ideas, but you should stick close to what you know and love for the topic of your channel. Many creators earn money through off-site products and merchandise, using their YouTube channels to create a successful brand that generates income off the platform.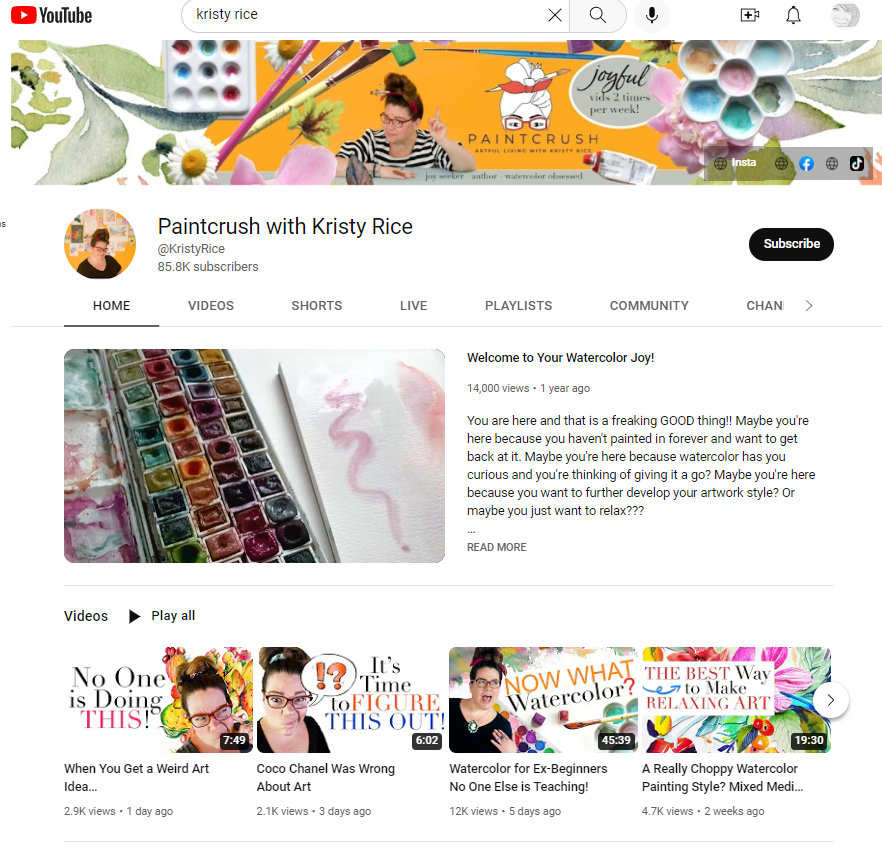 Once you develop ideas and plans for your channel, you'll be ready to launch and start making videos!
Step #2 — Launch Your Channel And Build An Audience
When you're ready to launch your creator channel, head over to YouTube Creator Academy for step-by-step tutorials on everything you need to know.
Creator Academy is a YouTube channel that shows you how to:
Manage content

View analytics

Create videos

Edit videos

Publish videos
We also recommend checking out how creators on other channels, such as Instagram and Tiktok, succeed. For example, on the Sharelov blog, you can find pro tips to grow a massive, engaged following and publish viral videos on nearly any channel.
As you're building your business, you'll discover that managing and organizing content and marketing plans can take a lot of time. 
Sharelov marketing platform can help you save time with features and tools that let you manage content, track to-do's, and cross-promote your YouTube videos across several platforms.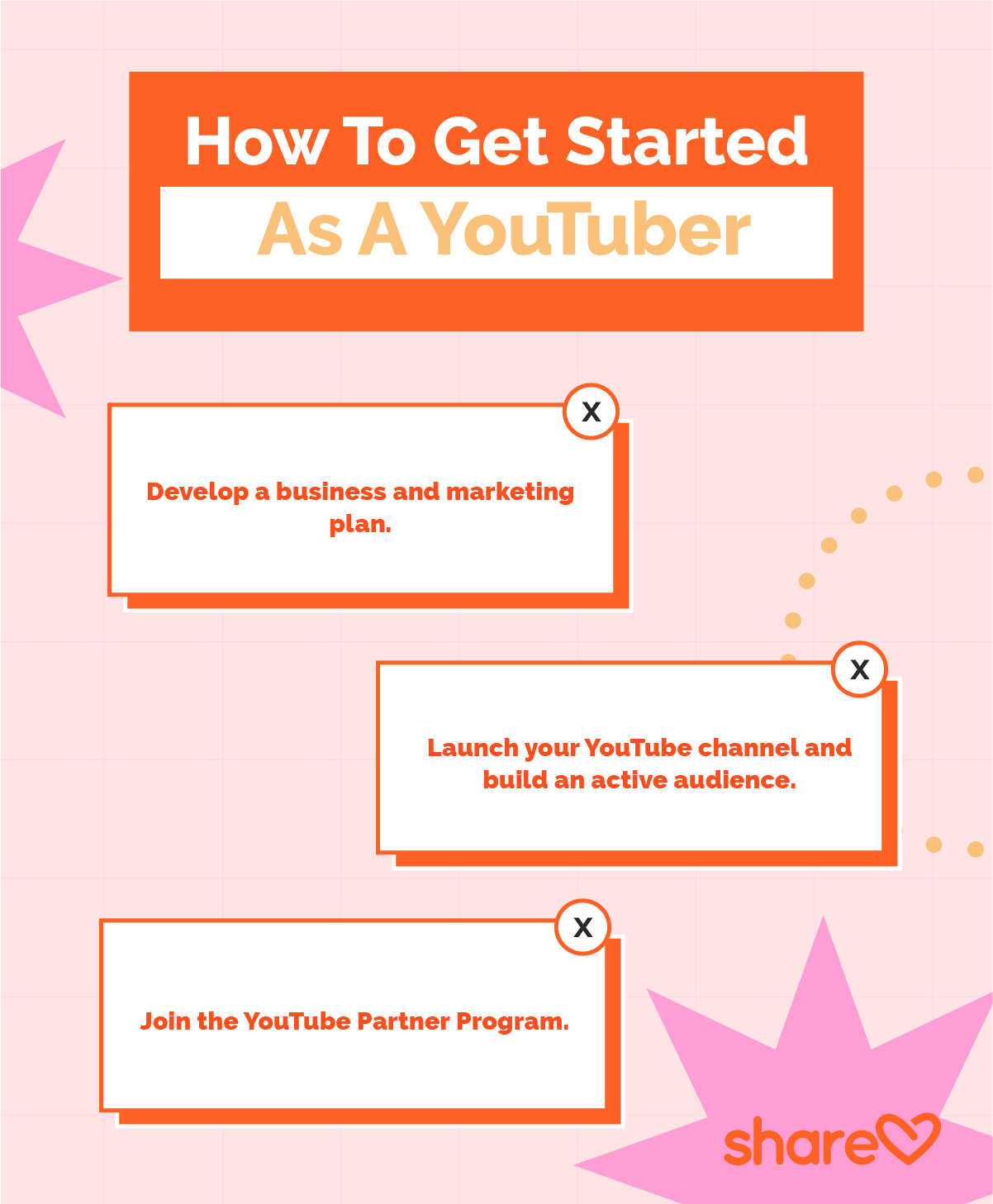 Step #3 Join The YouTube Partner Program
Once you've built an engaged audience and meet the Partner Program eligibility requirements, you can apply to the program to begin monetizing your channel through ad revenue.
Requirements To Join The YouTube Partner Program
Live in an area where the

program is available

.

Have more than 1,000 subscribers

Have 4,000 valid public watch hours* over the past 12 months




(Or 10 million valid public Shorts views over 90 days).

Have a linked AdSense account.

Have no

community guidelines strikes

.

Follow all

YouTube channel monetization policies

.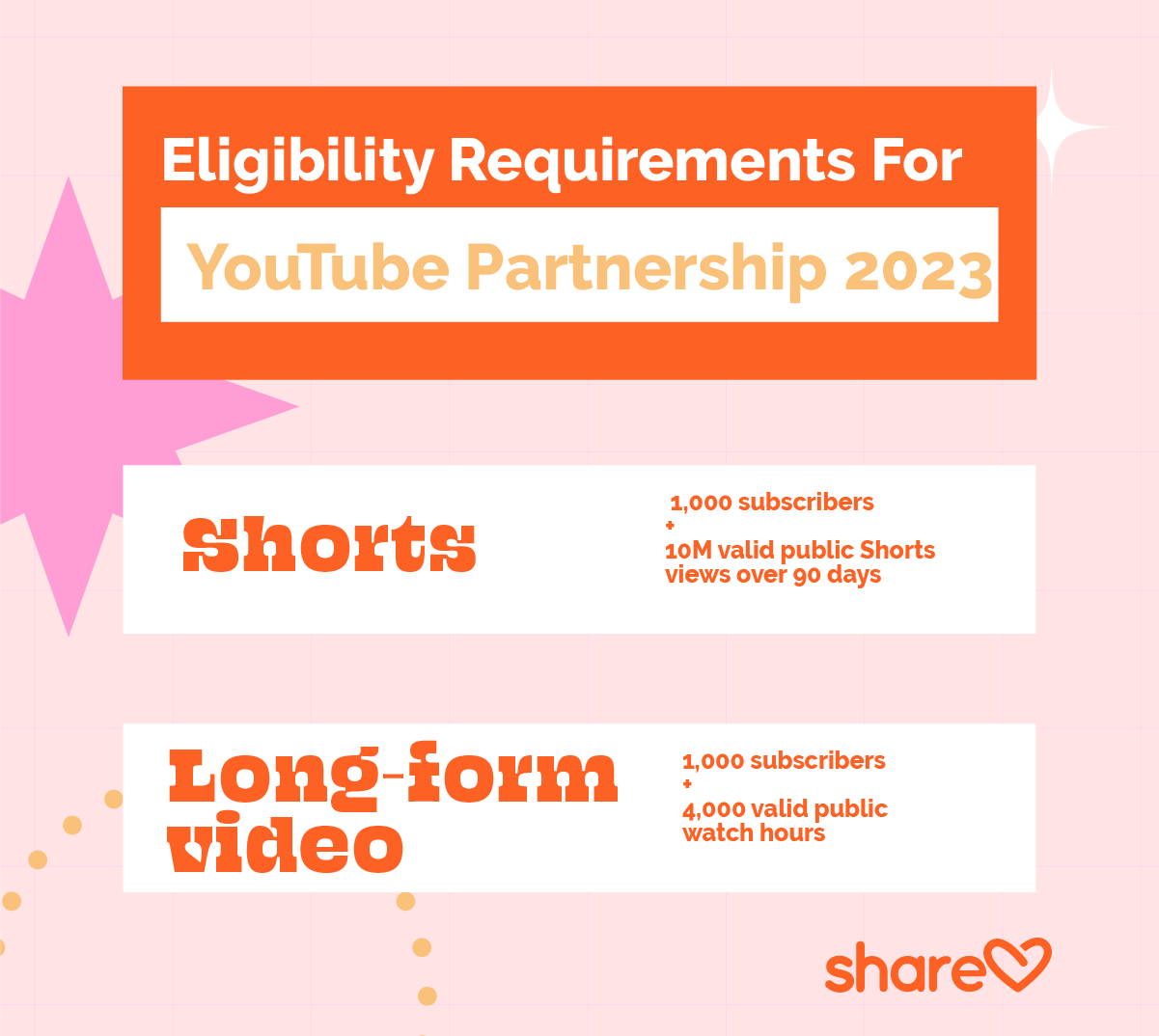 Keep in mind that there are many other ways for YouTubers to make money from their channels. You can find out about all the ways creators monetize their channels, even as they're small and growing, but visiting the YouTube Creators resources.
Getting Started As A YouTube Creator
Nearly anyone can become a YouTube creator, and there are plenty of free resources to help keep you inspired, informed, and educated on how to succeed as a YouTuber. YouTube Creators Studio and the Sharelov blog are excellent places to start!
Have you tried launching a YouTube Creator Channel? Share your favorite tip for YouTuber success in the comments below!