TikTok LIVE is a streaming video feature that allows users and creators to broadcast and interact in real-time. LIVE can help brands go viral, gain followers, and form stronger ties with existing audiences.
Anyone age 16 or older with a TikTok account and at least 1,000 followers can go LIVE on the platform, using Android or iPhone, by simply tapping the "create" icon to bring up the LIVE screen. Laptop and desktop users can go live by downloading the app to their computer or using live streaming software.
Keep reading to find out the exact requirements needed to broadcast live, view examples and ideas from other brands, learn how to prepare for LIVE recordings, and get tips for marketing your live TikTok broadcasts — including how to send notifications directly to your followers.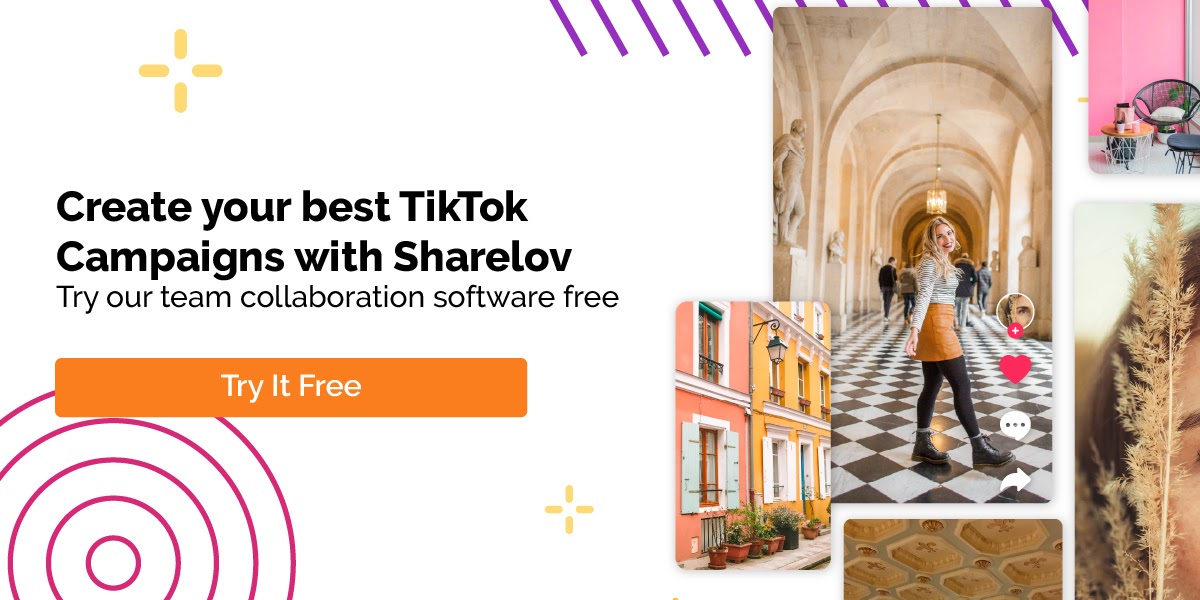 You'll also get step-by-step instructions on how to go live from Android, iPhone, or computer, plus all the technical requirements you need to create the best possible TikTok LIVE recordings for your brand.
What Is TikTok LIVE?
TikTok LIVE is real-time live streaming video that allows you to interact with your audience as you're broadcasting. 
LIVE videos aren't limited by a maximum time cap. TikTok recommends live streaming for about 30 minutes, but we recommend broadcasting for only the length of time you can stream a high-quality, entertaining broadcast. 
Why Should Brands Go Live On TikTok?
Live video is a powerful marketing tool on any social platform, and since TikTok focuses solely on video posts, focusing on LIVEs will help your brand stand out even more.
More than 57% of marketers live stream their content and 37% of them plan on increasing their organic TikTok activities this year, according to a 2022 Social Media Marketing Industry Report by Social Media Examiner.
Why do marketers like to broadcast live?
One Statista survey found that 78% of marketers use livestream events to achieve a deeper connection with their audience. Additionally, 66% of marketers use live streaming to make videos more accessible and 59% to add a human element to digital marketing.
Top 3 reasons marketers use live broadcasting
1. To achieve a deeper connection with their audience (78%).
2. To make videos more accessible (66%).
3. To add a human element to digital marketing (59%).
Across all platforms, users watch live videos 10 – 20 times longer than on-demand content, and 80% of consumers say they would rather watch a brand's live video than read its blog.
TikTok LIVE videos give brands the chance to engage with their audience in real-time to

help boost engagement rates, conversions, and sales

. 

LIVEs are also an excellent way to

jump-start audience interest in your brand

and boost your overall engagement and connection with followers. 

When paired with the

TikTok Events

feature, you can build excitement surrounding your upcoming broadcast and send

notification reminders on the day of your LIVE event.
You can also use LIVE videos to expand your reach and gain followers by promoting them with well-chosen hashtags, TikTok ads, and social media cross-promotions.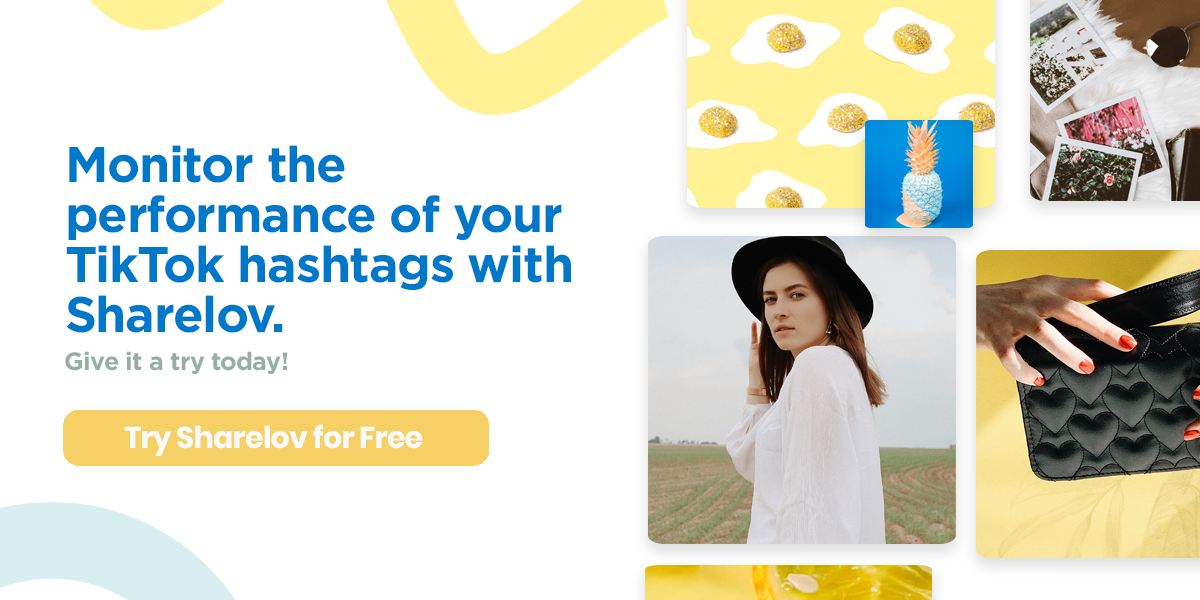 Live video is a critical part of social media marketing, and TikTok is the channel all other social platforms are trying to beat this year. 
Adding TikTok LIVE video to your content lineup is an excellent way to achieve you engagement, reach, and follower count goals.
What Can You Do With TikTok LIVE?
There are so many ways to engage your audience with live video! 
Whether you're looking to build a steady weekly viewership, get to know your followers, increase your conversions and sales, or form a better relationship with your audience, LIVEs can help you get there.
13 Ideas For Your Brand's TikTok Live Videos
Behind-the-scenes tours:

Show people around your workplace so they can see where the magic happens.
For example, Mike The Pizza Guy simply runs a live feed from the restaurant's kitchen, so you can watch as pizzas are made.
2. Product manufacturing process: Show your audience how your product or service is made or executed with a behind-the-scenes tour of your process.
For example, Chicago barber Lady Curls shares a live feed of a hair trim.
3. Meet the team: Let your employees get in on the action by talking about what they do, who they are, and why the product matters to them.
4. Your team's daily routine: What happens around your workplace every day? Your boring routine could create a fascinating peek into your brand's world. Share it with your audience!
5. How-To videos, product demonstrations, and tutorials: Share practical tips, training, and product demos with your audience.
For example, Schmitt Music used Facebook live video to demonstrate musical instruments with compelling performances mixed with narratives on what's unique about each instrument.
6. Roundtable discussions: Grow your audience through a weekly roundtable experience, in which you discuss top points that the audience wants to hear. 
For example, Sephora's live chats on Instagram are a big hit with its audience. Followers engage in the comments section to say hello, ask questions, or share input on the topic.
7. Q&A sessions: Give your followers a chance to ask questions of your CEO or other executive — or any knowledgable team member!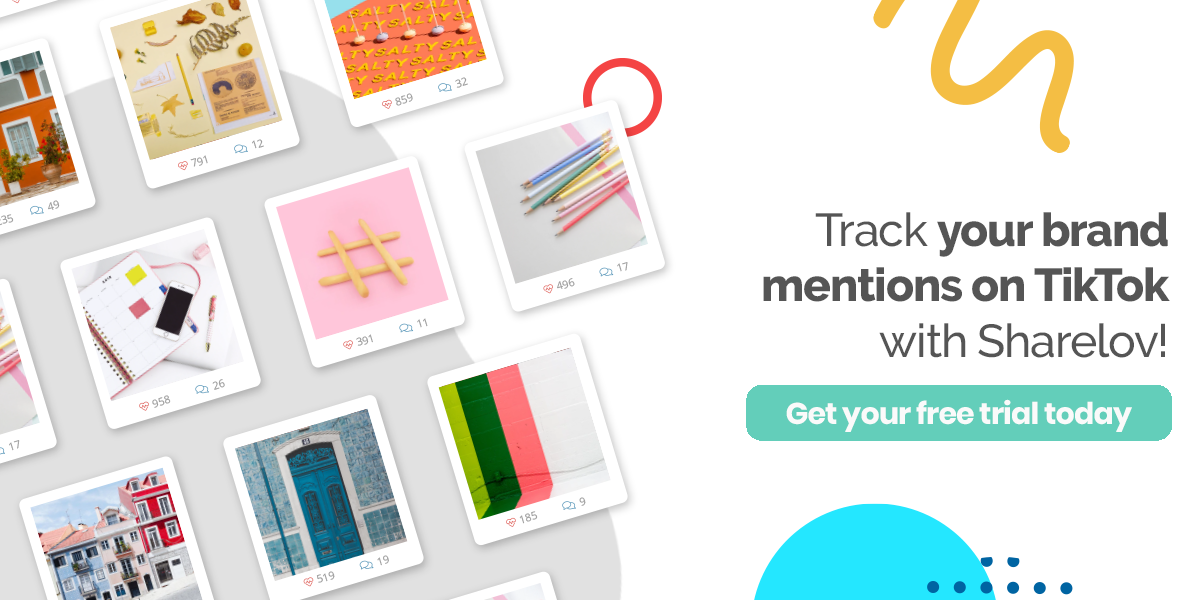 8. Ask Me Anything sessions: Open up the discussion to ANYTHING related to your industry, your brand, or your products. It makes a great LIVE video and also grants you insight into what your customers want from your support staff and you.
Sephora brand uses live across several social media channels. Its AMA (ask me anything) sessions introduce well-known industry celebrities and allow viewers to ask them questions. For example, one live Facebook broadcast featured an AMA session with Jen Atkin of Ouai Haircare and Christophe Robin Paris.
9. Clearance sales: Boost your conversions by walking people through your latest clearance sale!
10. Interviews: Interview celebrities, workers, families, and pets to keep your audience entertained and position your brand as a top leader in its industry.
11. Product launches: Share your big day and convert viewers to customers with live video launches.
12. Performances: Whether it's music, comedy, or poetry — if it's a fit for your audience and can tie into your brand, live performances are an excellent way to attract attention.
For example, guitarist Arthur Terembula's LIVE recording is a simple vocal & guitar performance that feels like a private concert.
13. Special Event Days: Share a live feed at an industry conference, brand celebration, or any related event that you want to share with your viewers.
TIP: If you regularly broadcast live on TikTok, your team will become comfortable enough with the process to launch TikTok LIVE on a moment's notice. 
This means your team will be ready to go live for breaking news related to your company or industry — and breaking news makes up 56% of the most-watched live content on the internet.
Looking for even more live broadcast ideas and examples? Borrow some tips from our Facebook Live Events Guide here!

What Happens When Your TikTok LIVE Recording Ends?
When your live video ends, it disappears from TikTok, but you can access and download it from TikTok Replay for 90 days.

You might rewatch the video internally to evaluate your event, or you may want to consider sharing some of it (up to 10 minutes) as a regular TikTok video in your feed. 
To access a recording of your LIVE video, called a "Replay," go to Settings and privacy > LIVE Replay, then tap "download" if you wish to download it. Or, if you only want to review it, you can do that without downloading it.
Requirements To Go Live On TikTok
Almost anyone can go live on TikTok, and businesses do *not* need to be verified to use TikTok LIVE.
Who can go live on TikTok?
You must be at least 16 years old

You must have more than 1,000 followers
How To Quickly Build A 1,000 Person Following On TikTok (So You Can Go Live)
TikTok only allows you to launch LIVE videos when you have more than 1,000 followers. 
To quickly boost your follower count so you can go live on TikTok:
Post at the best times for your audience.
Use analytics to understand your audience. 
Use hashtags to reach new people. 
Use social media cross-posting
Research pro tips.
Create a viral TikTok video.
Use proven marketing tactics.
Keep reading to find out how to use each of the tactics above to rapidly build a (legitimate) 1,000-person TikTok audience.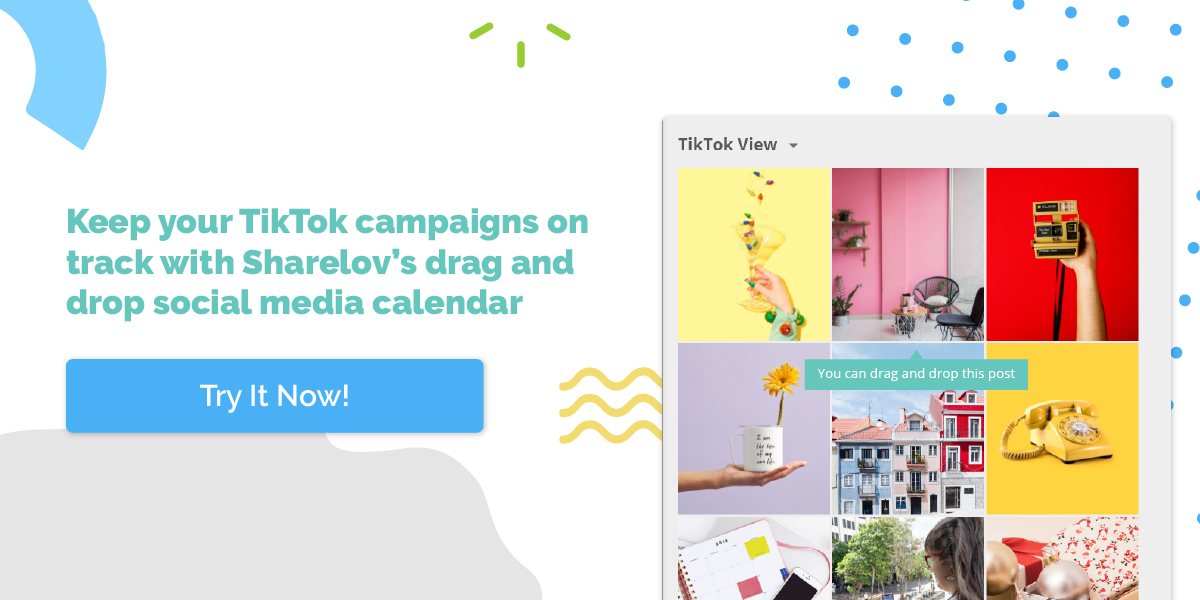 7 Legitimate Tactics To Quickly Gain 1,000 Followers On TikTok
1. Post at the best times for your audience.
Publishing at just the right times can make a difference in how many people your videos reach. Find out why it makes such a difference, learn what the most popular times on TikTok are in 2022, and discover how to tailor posting times to your audience in our article Best Times To Post On Tiktok in 2022.
2. Use analytics to understand your audience.
Instead of guessing what type of videos your followers will respond to, follow the numbers! TikTok analytics will show you which of your videos are working, or not working, with your audience.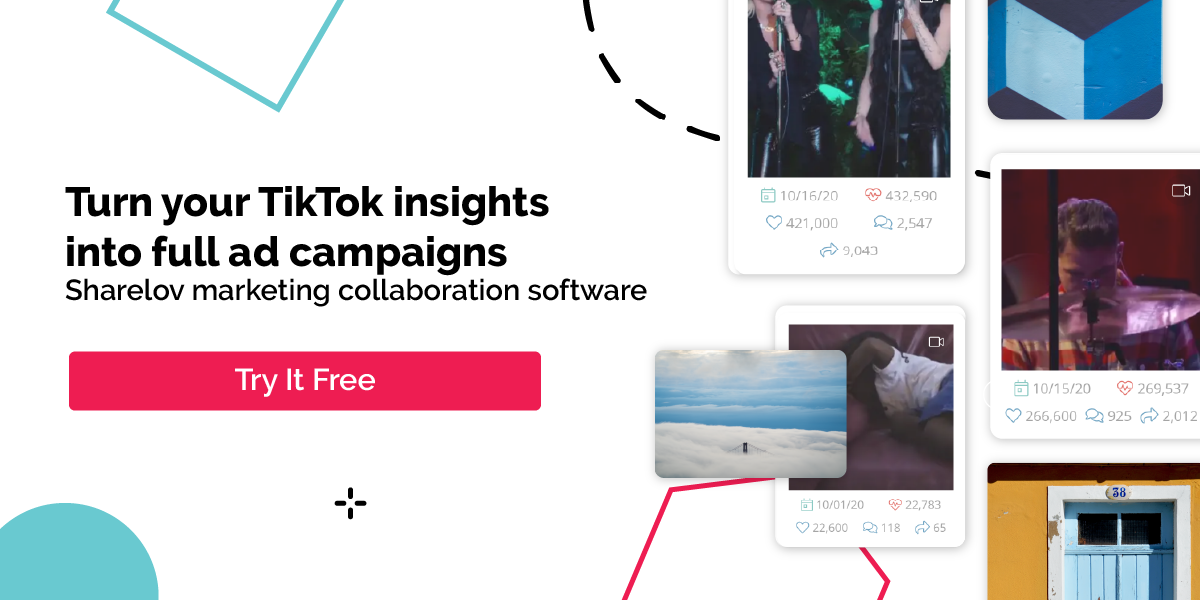 Need some help? If you're new to TikTok analytics or haven't seen many benefits from using them, you'll could really benefit from out latest guide that shows you exactly how to use all those numbers to boost the success of your TikTok content. You can read it (for free) here: Ultimate Guide to TikTok Analytics for Brands 2022.
3. Use hashtags to reach new people.
Hashtags are an excellent way to get your content in front of new people on TikTok!
You can find out how to use TikTok hashtags like a pro, to boost your visibility and help your content go viral, in our 2022 hashtag guide here: Ultimate Guide to TikTok Hashtags 2022
4. Use social media cross-posting to rapidly build your TikTok following.

When you do it right, cross-posting can give your TikTok following a massive boost. However, brands need to be careful not to appear spammy — or they could lose followers instead of gaining new ones!

We show you exactly how to cross-post on social media (the right way!) in our free guide — check it out here: Everything You Need To Know About Cross-Posting On Social Media
5. Research pro tips.
TikTok pros know the ins and outs of building a successful following on the platform.
Fortunately, we did the research for you, and compiled SIXTY pro tips for gaining TikTok followers into one free guide. Check it out here: How to Get More TikTok Followers – 60 Tips For Marketers And Brands.
6. Create a viral TikTok video.
Viral videos don't just happen!  Marketers use specific methods to achieve viral status on TikTok.Get tips for creating your own viral video and skyrocketing your follower count in our free guide: 95 Tips to Help Your Brand Go Viral On TikTok
7. Use proven marketing tactics to:
a. Send out successful email blasts.
b. Optimize your TikTok profile.
c. Keep up with your competition through social media monitoring.
d. Develop unique, creative campaigns that capture viewers' attention.
e. Boost your engagement rates.
You can read all about how to execute these strategies and market your brand on TikTok by checking out Sharelov's "7 Ways To Drive More Traffic And Sales From Tiktok" and "The Ultimate Guide To TikTok Brand Marketing in 2022."
How To Prepare For TikTok LIVE Video Recordings
A well-planned live event is a successful event. Here are some tips to help you prepare for TikTok LIVEs in advance.
Create an event title and description that capture attention and accurately describe your broadcast.

Use

TikTok Live Events

to schedule your live recording in advance and let users know about your upcoming broadcast. Encourage them to sign up for notifications for your event, so they receive a notification on the day of your LIVE, and encourage them to tune in when it starts.

Create TikTok videos to promote your upcoming LIVE recording.

Promote your live broadcast in advance with social media advertising, social media cross promotions, and email blasts.

Check your lighting and sound carefully. Consider how you can drown out background noises and how you might add additional lighting to

improve the production quality

. Also, consider a tripod setup to stabilize your picture, which can improve the quality of your recording.

Sketch out a rough plan for what you'll do, talk about, and show during your live recording.
Finally, bring your team in on the process of preparing for live recordings. You may receive invaluable ideas and input that boost the success of your event.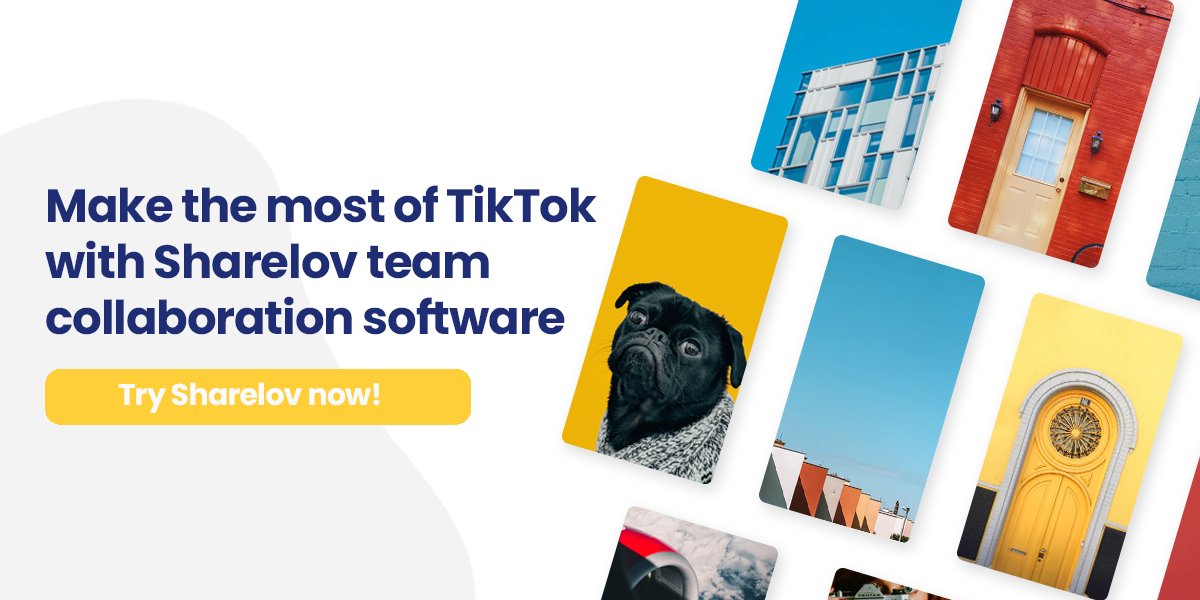 How To Go Live On TikTok Using Android, iPhone, or PC
You can go Live on TikTok from nearly any device — Android, iPhone, or a laptop or desktop computer.
How To Go Live On TikTok From Android Or iPhone
1. Tap the "create" icon to bring up the Live screen.
2. Swipe to Live, then:
a. Select an image for your Live broadcast
b. Write a title
3. Press "Go LIVE" to begin broadcasting.
Once you go live, you can change settings to add effects, filter comments, and add up to 20 moderators.
How To Go Live On TikTok From A Laptop Or Desktop
To go Live from your laptop or desktop computer, you'll need to either a) Install the TikTok app on your computer or use special software such as Streamlabs, which is free and simple to use.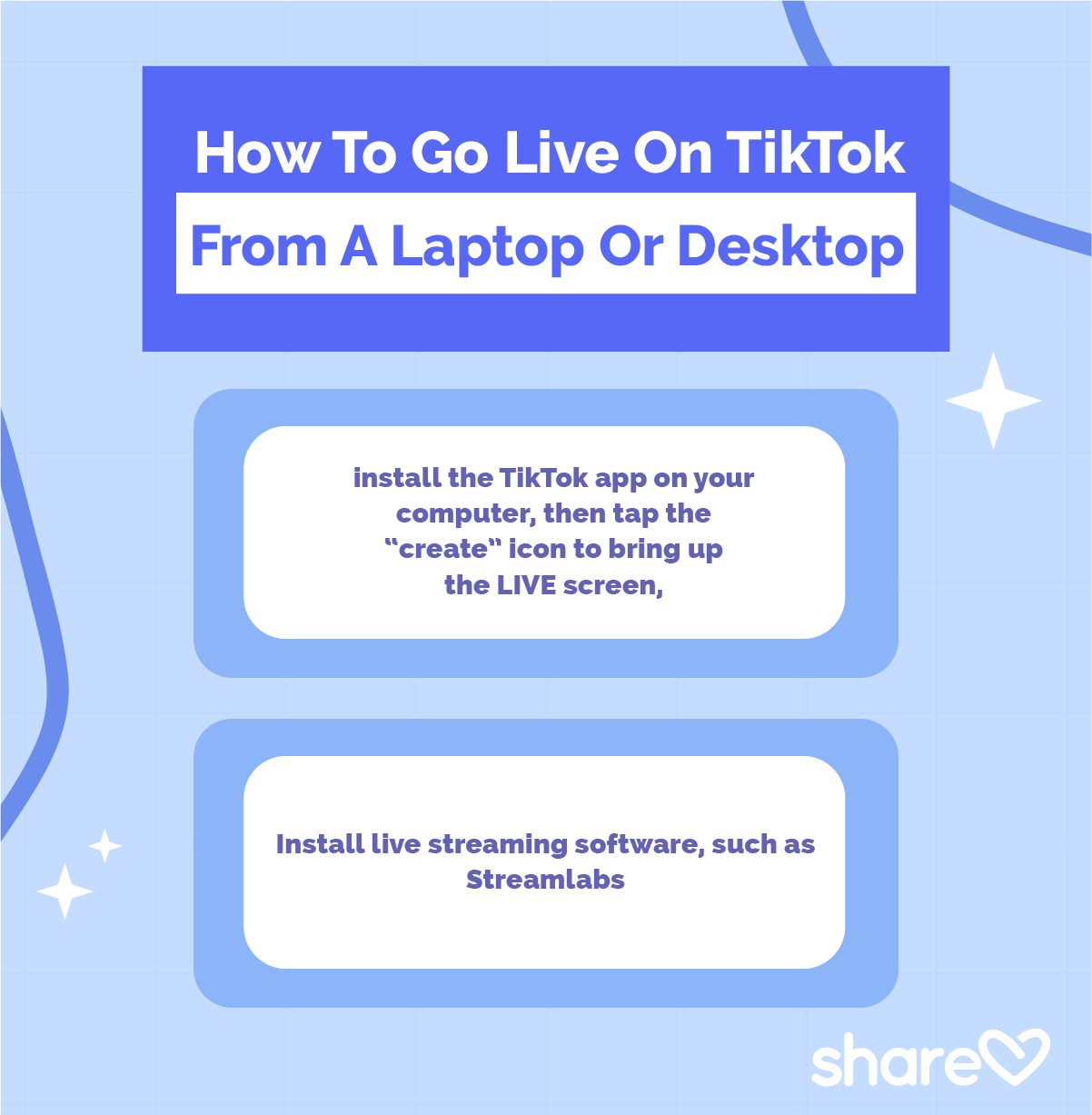 To go live from your computer (instead of a device or phone):
1. Install the TikTok app on your computer, then tap the "create" icon to bring up the LIVE screen, 
OR:
2. Install live streaming software, such as Streamlabs:
Download

Streamlabs

, then open it from your computer.

Select TikTok as your platform.

Log in to TikTok from Streamlabs.

Click "Go Live," to access your server URL and stream key. 

Copy and paste your server URL and stream key into Streamlabs OBS.

Choose the cover image and title for your Live stream.

Press "Save."

Click "Confirm & Go Live."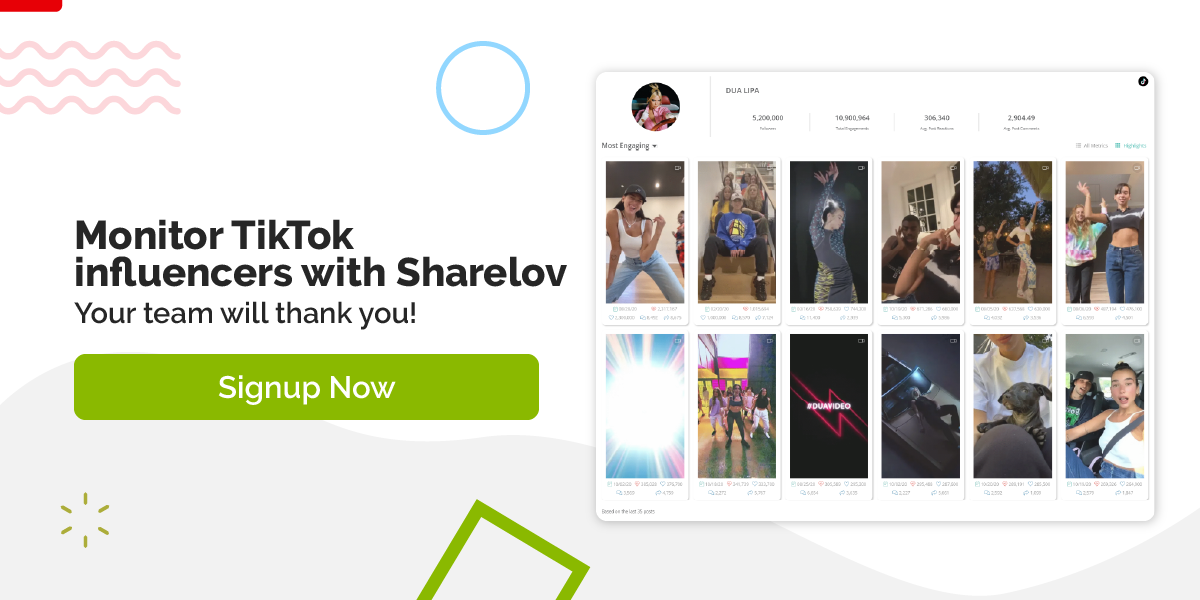 TikTok Live Best Practices
After launching several TikTok LIVE events, they'll become easier and you'll develop an instinct for how to create quality live broadcasts on the platform. If you're new to TikTok LIVEs, consider the following best practices to help ensure that your event is well-attended, enjoyed by your viewers, and well-worth the effort you put into it.
1. Promote your Live broadcasts in advance.

Promote your Live broadcasts in advance by using TikTok Events, email blasts, social media cross-posting, social media advertising, and TikTok videos.
2. Plan how you'll engage viewers.

If you're new to live broadcasting, don't "wing it!" Instead, create a plan that outlines what you'll do, what you'll say, and how you'll engage viewers during your LIVE. 
3. Create high-quality videos.

Broadcast using the best quality video production possible. We're not talking about pricey equipment or a production crew!

You can produce high-quality videos by creating a recording that people enjoy watching — that means good sound, excellent lights, and possibly a stable camera instead of one that moves.
4. Go live at the best times for your audience.

If you broadcast while your audience is most likely to log on and scroll TikTok, you're far more likely to get a larger audience. Post your promotions and LIVE TikTok during times when they are most likely to be on TikTok and interacting with their favorite brands.
5. Go live regularly.

When you're new to live TikTok broadcasts, you can expect a hit-and-miss type of viewership and engagement. However, with regular live postings, you can build a loyal, consistent, and highly-engaged audience.
6. Review your weekly rankings and TikTok analytics to evaluate what's working well for your audience.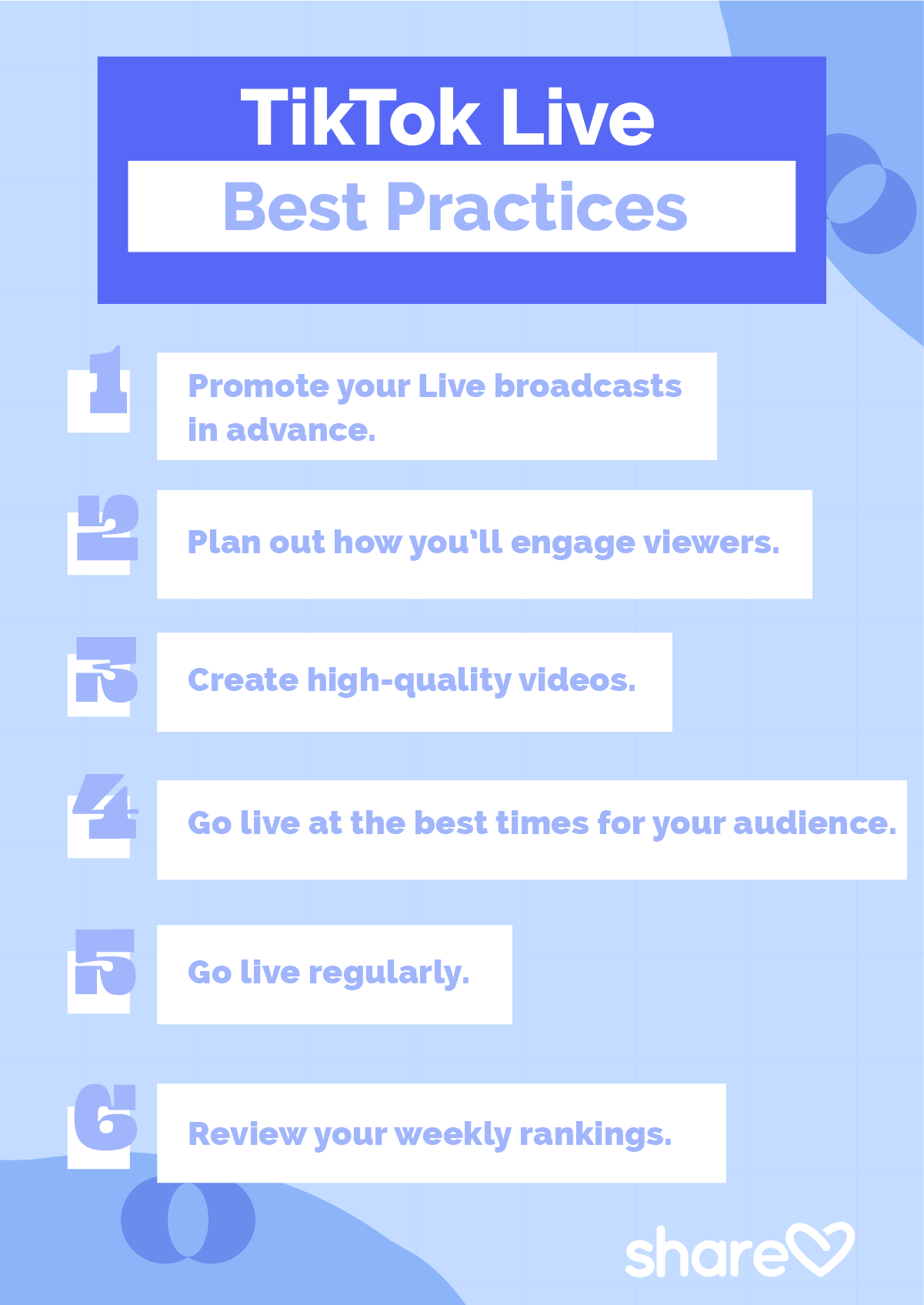 Use TikTok Live To Boost Your Brand's Success
TikTok Live video is an excellent way to connect with potential customers and nurture a relationship with current customers. 
Use TikTok Live to create entertaining, informative videos that are loosely planned — and don't forget to focus on engaging viewers in the comments system!
Going live only requires that you are at least 16 years old and have 1,000 followers on the platform. The live recording process is super-simple, and TikTok Events can help you promote your video in advance. 
TikTok is a rapidly-growing platform especially loved by Gen Z and Millenials, and is an excellent platform for brands who want to go viral or build a large audience. 
Schedule your first live TikTok video recording today, and it won't take long until your team feels comfortable enough to broadcast easily, even on the spur of the moment!
Sharelov can help make your TikTok Lives more profitable with a collaboration platform that makes working together (from any location) easy. On Sharelov, your team can brainstorm, plan events, create promotional materials, and develop and launch full marketing campaigns — all from your user-friendly Sharelov dashboard.
You can give Sharelov a try, for free, right now, and begin developing TikTok LIVEs that engage and grow your audience.