Are you so focused on short-form videos, influencers, and engaging content that you haven't noticed the newer, game-changing social media trends that will influence successful campaigns this year?
In 2023, the creator economy will take center stage, social media SEO will evolve, consumers and marketers alike will react to financial pressure, and Gen Z will influence how we market to all consumers.
Find out how these social trends will affect brand marketing and get quick tips and resources to help you take advantage of them, in our guide below.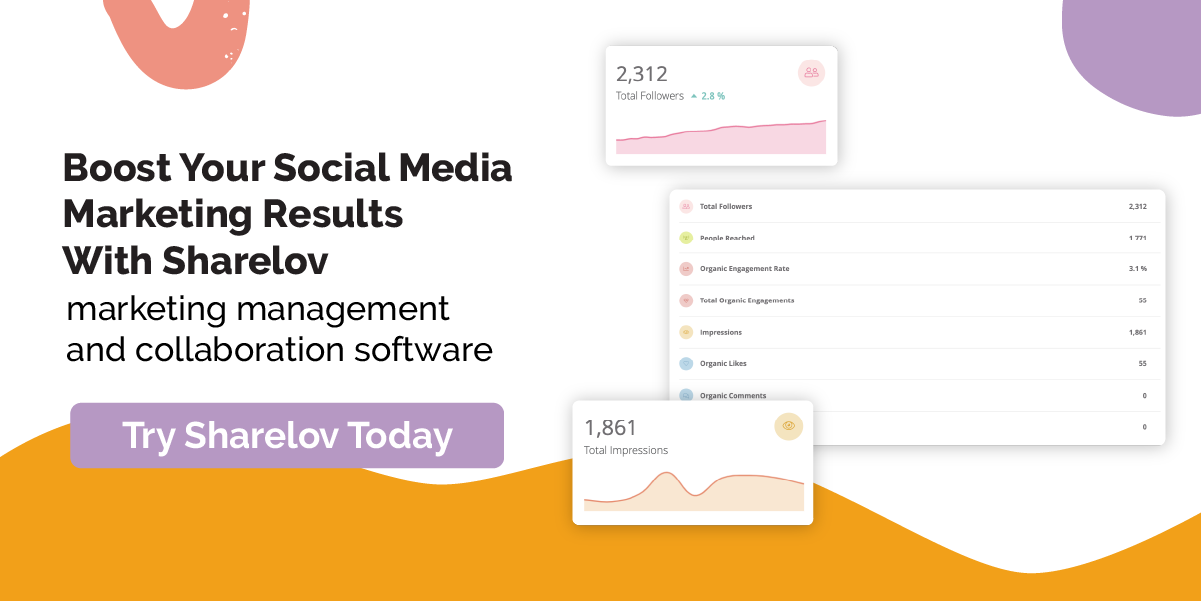 Creator Economy Takes Center Stage
This year, expect Creators to take center stage in the marketing world as brands turn to them to increase ROI.
What Is The Difference Between Creators And Influencers?
Influencers are people who are recognized for their large followings and high engagement rates, regardless of why they've become well-known. They influence people.
Creators are people who create social media content, usually to entertain or inform an audience, and they may or may not have large followings.
When creators build large, engaged audiences, they are also considered influencers.
So, creators can be influencers and influencers can be creators, but they are not always one and the same.
Creators' reach goes beyond social media. You can also find them on platforms such as Patreon, Udemy, and Skillshare, where many share their works, knowledge, resources, and training while typically offering an unfiltered look into their creative process.
Did you know? Sharelov was developed to provide creators with a simple, beautiful, and secure platform to manage their content, clients, and campaigns. 
Whether you're an enterprise-level company looking for the perfect marketing collaboration platform or a Creator wanting to develop, manage, and market your content, Sharelov provides you with the tools you need to succeed.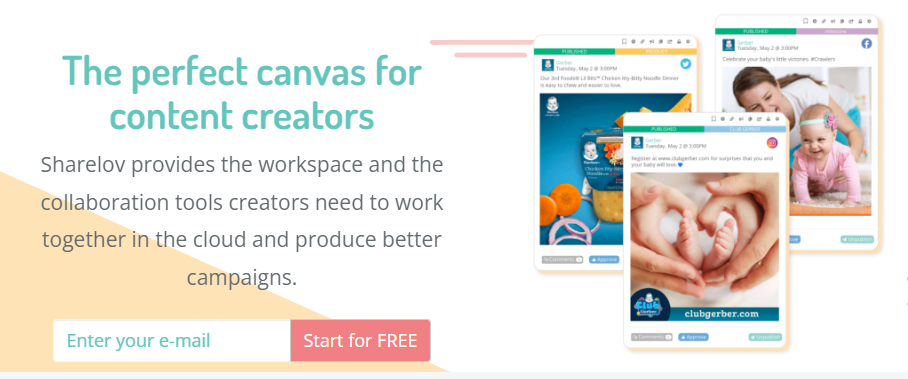 Why Creators Matter More in 2023
Despite social media users' preference for authenticity, content continues to become more blatantly inauthentic each year. 
A quick scan of Instagram's top influencers reveals what seems to be perfectly pulled-together people standing in front of all-too-perfect staged backgrounds.
For example, top Instagram influencer Chiara Ferragni's profile displays post after post of immaculately photographed images featuring her and her family in front of gorgeous backgrounds that look more like a movie set than real life.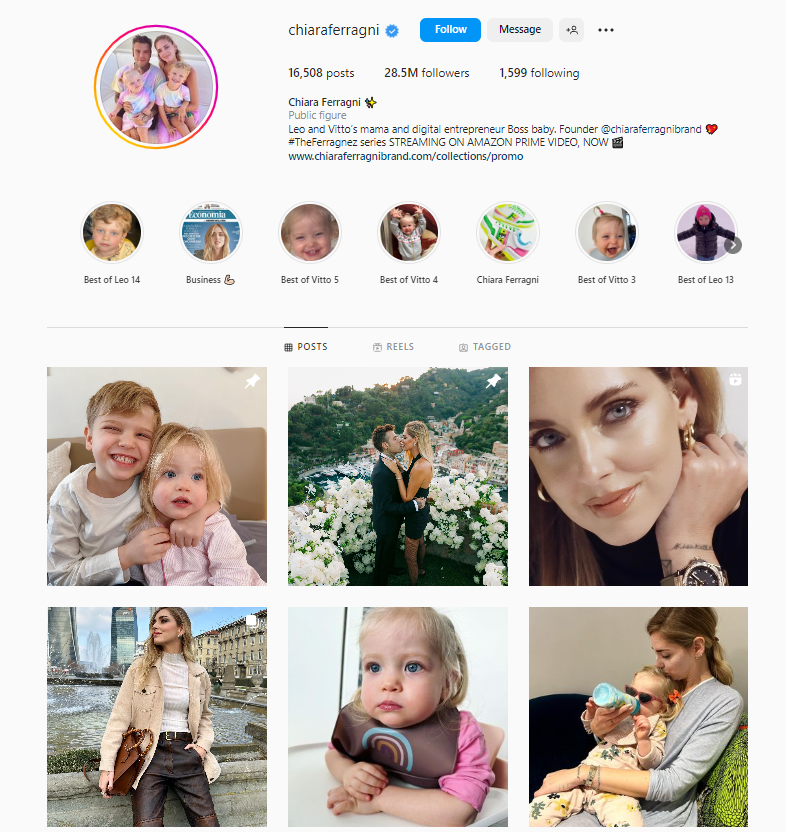 While it's hard not to stop and admire the photos, we also have to recognize that this type of staging is exactly what Gen Z (and many others) claim makes them feel they can't measure up. 
As more influencers partner with brands, authenticity loses its way as promotional and influencer content become nearly indistinguishable from each other.
As a result, audiences are beginning to gravitate toward a deeper, more raw level of authenticity than ever before.
Instead of perfectly-staged influencers, users want to see people who look like them, and they're reinforcing that preference by migrating to platforms such as TikTok.
For example, top Tiktok influencer Dixie Damelio presents a more natural, but equally beautiful look, by wearing casual clothing and often using unstaged, unimpressive backgrounds.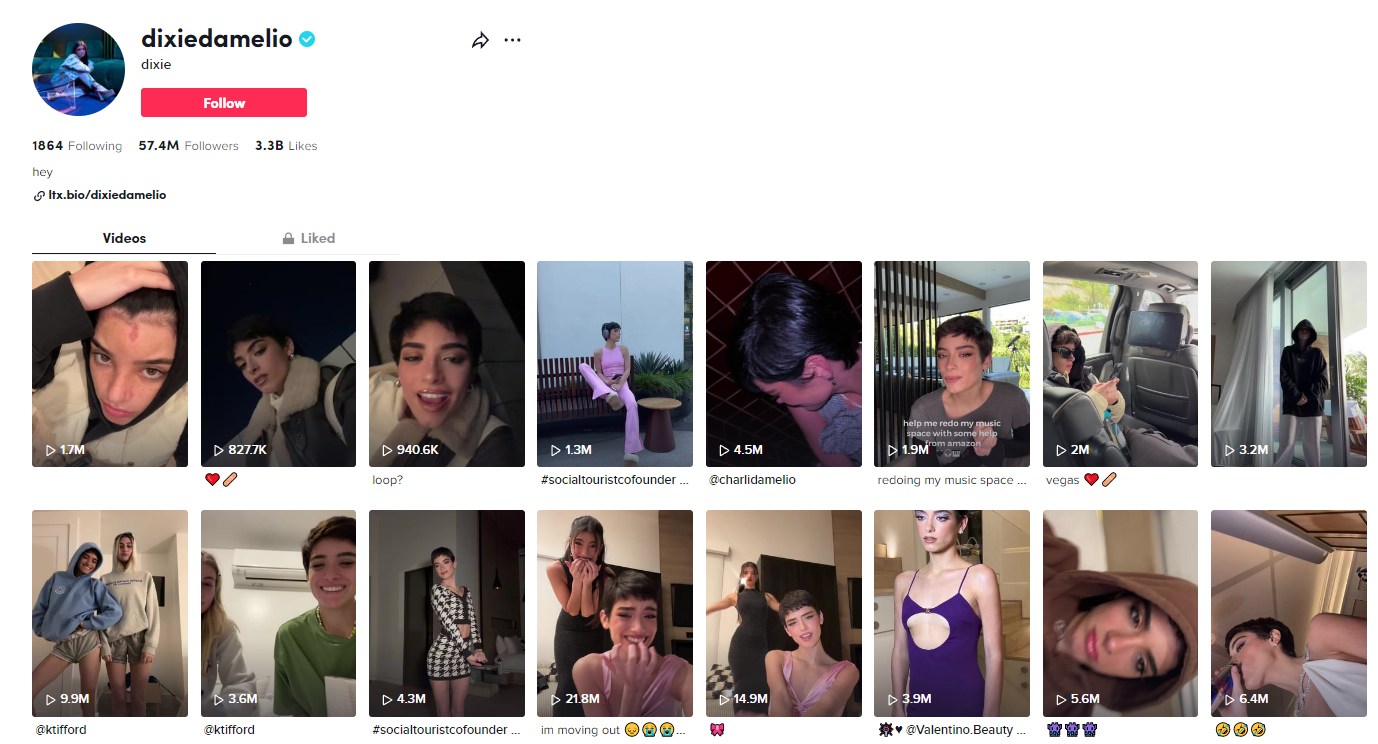 While people admire Instagram's super-polished Chiara Ferragni, they feel that TikTok's Damelio is "one of them" — someone they could get to know and befriend in their daily life.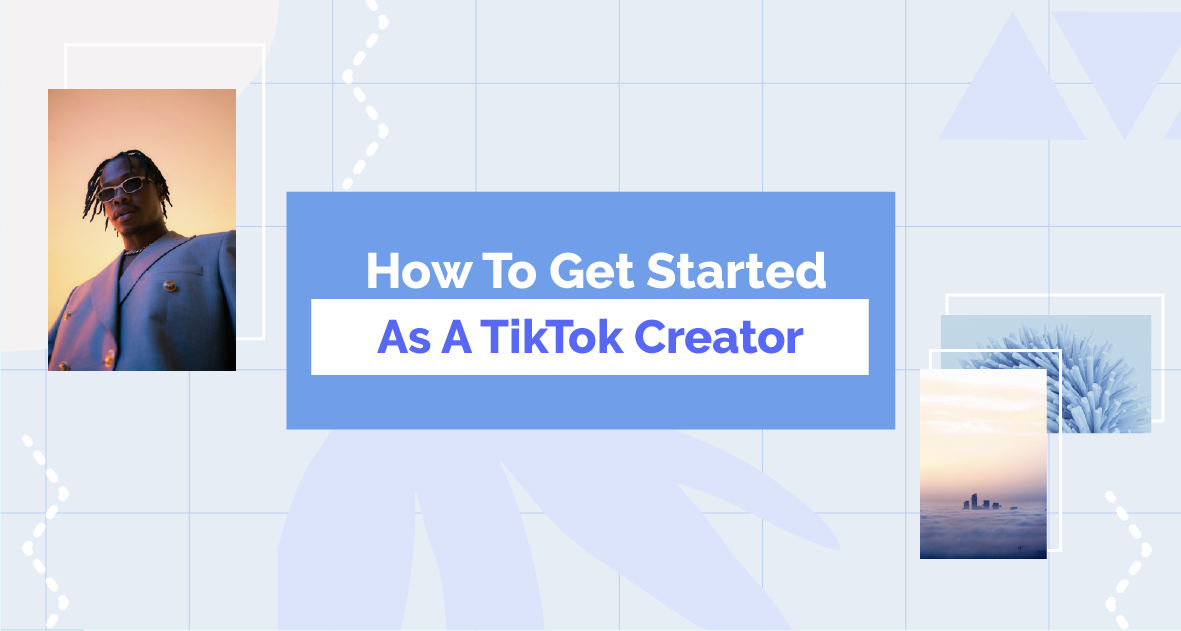 This drive for authenticity is fueling the creator economy and attracting audiences who want a peek at what goes on behind the scenes in a creator's world. Creators, who are considered more authentic than other types of influencers, are often open and transparent about their creative process.
In a conversation with The Drum, Robin Ward, head of sales for LTK influencer marketing agency, said her agency receives 7 – 10 X higher return on ad spend when using creators.
"At LTK, we've found that there is a seven- to 10-times higher return on ad spend with creators." – Robin Ward, LTK
For example, Creative Nick Baily (photographer, tech, blogger) frequently shares inspirational posts that are visually appealing on Instagram.
Nick also occasionally partners with brands such as Farma Beauty to promote products, but keeps it authentic by maintaining his tone of voice and not getting overly-promotional in his captions.
Expect brands and marketers to put heavy focus on partnerships with creators over the coming year.
9 Things Marketers Need To Know About The Creator Economy in 2023
A 2023 online report by Sell Courses Online helps shed some light on the massive growth of the creator economy.
The Creator Economy is now worth $104.2 billion

and is expected to grow by 35% through 2024.

There are 50 million + online creators

in 2023, including 46.6 million amateurs and 2 million professionals.

Content creators are busy people. The average content entrepreneur waits 18 months before beginning to outsource tasks, but the majority (75%) build their businesses without taking out loans, accepting venture capital, or using credit cards to fund their business.


Creator businesses tend to become

profitable more quickly than other businesses.

Creators earn revenue in several ways:

Premium newsletters (3%)

Online courses (10%)

Paid downloadable resources (10%)

Affiliate marketing (non-amazon) (15%)

Influencer marketing (14%)

Physical product sales (of their own products) (23%)

One million YouTube creators earn a full-time income from the platform

Top TikTok creators earn $500,000 + per post.

Top TikTok creators earn $500,000 + per post.

Kajabi creators earned over $3.5 billion since its inception, and are on track to generate $1.7 billion in earnings this year.

Top creators are twice as likely to develop online communities

, and the most popular tool used to do that is

Facebook Groups

.
Creator influencers will lead the way in engaging content this year. Marketers can take advantage of this trend by seeking them out for partnerships that help boost their social media engagement.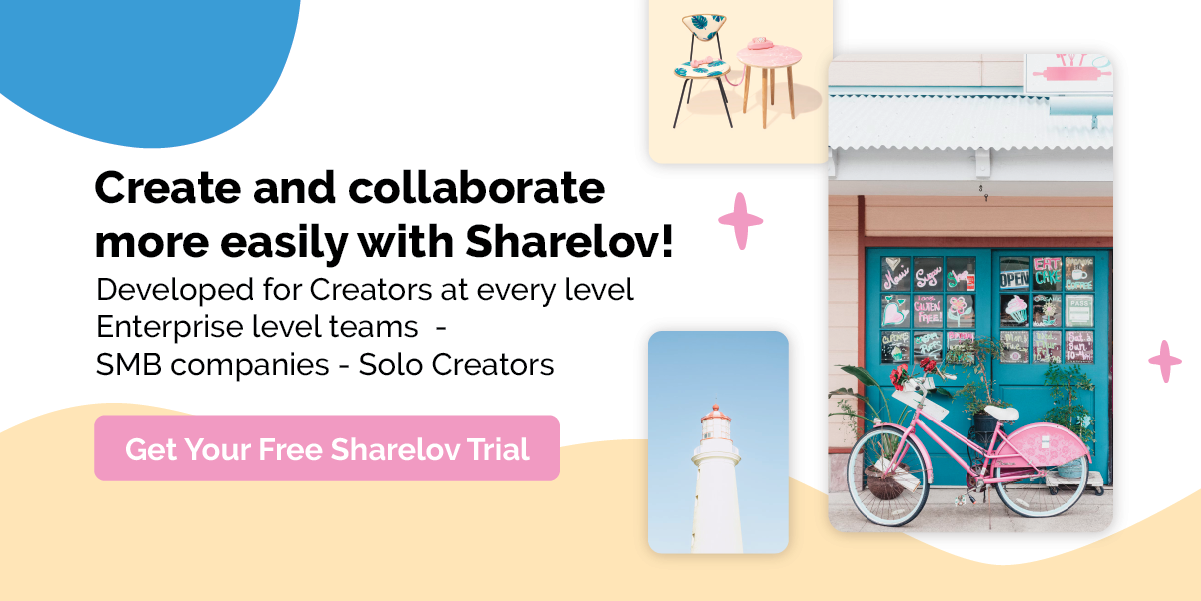 Social Media Leans Into Keywords
In 2020, Instagram launched a significant change to its algorithm by allowing users to search by keywords for the first time. 
The new approach took a couple of years to catch on, but today keywords are more effective than hashtags for brands on Instagram.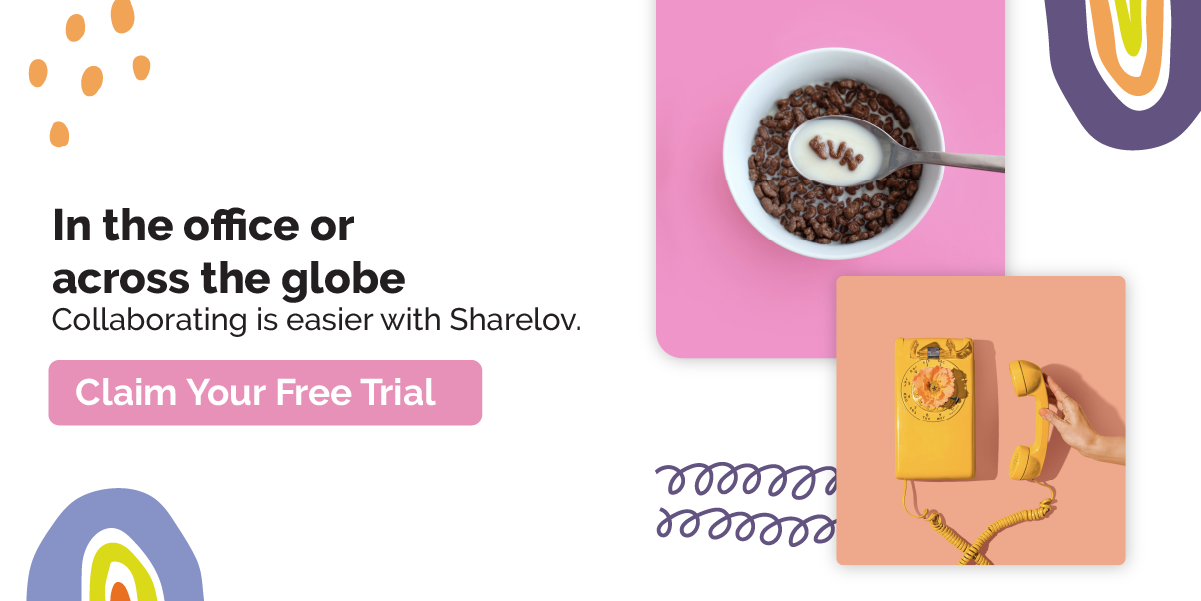 As more brands begin optimizing with keywords on social media and more people turn to social channels for searching (instead of Google), you can expect to see native social search become highly competitive.
7 Tips To Optimize Your Social Media Content in 2023
Choose one main keyword or phrase

that you want to be known for, and use it consistently.

Strategically place keywords

in your bio, content, hashtags, image alt text, and captions

Publish engaging content that's relevant to your keywords and audience.
Understand how to correctly cross-post to other social platforms

so you don't lose followers or rank.

Use the analytics/insights of each platform

to guide your new content.

Never break community rules

on any platform. Social media platforms will quickly bury your content if you consistently violate their policies.

Publish consistently at the best posting times for your audience.

Publishing consistently at ideal posting times

can have a significant impact on your visibility on many social media channels.
In case you're wondering, hashtags are still popular on Instagram, but now they help to categorize your content rather than expand your reach.
This year, approach your social media profiles, content, captions, and image alt text from a keyword/SEO perspective to boost your chances of appearing in the results feeds of your favorite social media channels.
Can Social Media Content Get You Traction On Google Search Engines?
The term "social search" typically refers to the effect social media has on your Google rankings. However, social media content (except YouTube) does not rank on Google. 
So why the big to-do about social search?
A successful social media strategy can significantly impact your ranking on Google's search pages. It can have a positive indirect effect on how well your non-social media content ranks on Google search results.
According to the SEO Experts at SEM Rush, social media content "does not directly contribute to SEO rankings," however, the brand exposure you gain from the links you share on social media does.
For example, social media can improve your online visibility, organic traffic to your website, brand recognition, reputation, and local SEO. These factors, in turn, boost your Google SEO.
Additionally, your social media content's engagement activity sends social signals to Google that indicate your content is valuable to your target audience. This, in turn, can boost your Google search rankings.
Although social media content doesn't show up in Google, successful social media marketing can boost the rankings of your website on Google search results.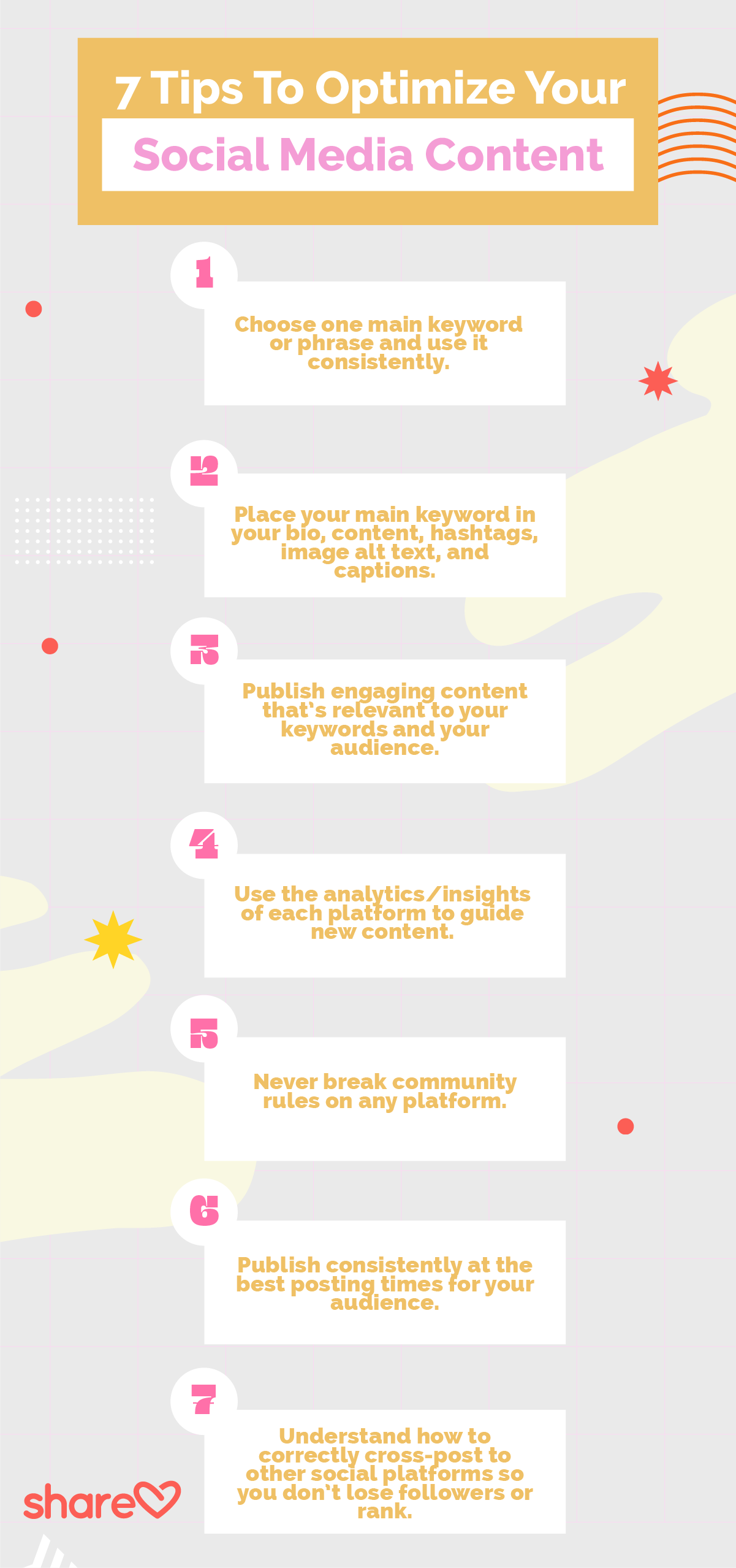 In 2023, approach social media marketing with an SEO (and keyword-focused) mindset to help expand your reach and rank higher in the newsfeeds.
Consumers And Marketers Feel The Squeeze
Everybody's cutting budgets this year, which affects how you'll market to consumers. Budget cuts and spending scrutiny may also affect the resources available for your marketing campaigns, but they don't have to hurt your sales. 
According to a 2023 report by Insider Intelligence:
30% of advertisers will be cutting their budgets in 2023

75% of marketers say their budgets are under "heavy scrutiny."
Here's how marketers are reworking their budgets this year:
50% are cutting offline ad spending.

42% will spend more on digital advertising.

50% will cut offline spending.

Many or most will divert spending away from CTV and podcasting.
Despite the financial squeeze, many brands will not cut their marketing budgets but instead look to use their dollars more effectively.
Nearly one-third (33.1%) of households will "cut the cord" this year and make the shift to digital platforms. That brings more spending to the digital market than ever before, promising higher ROI and conversions to brands with successful marketing and promotions.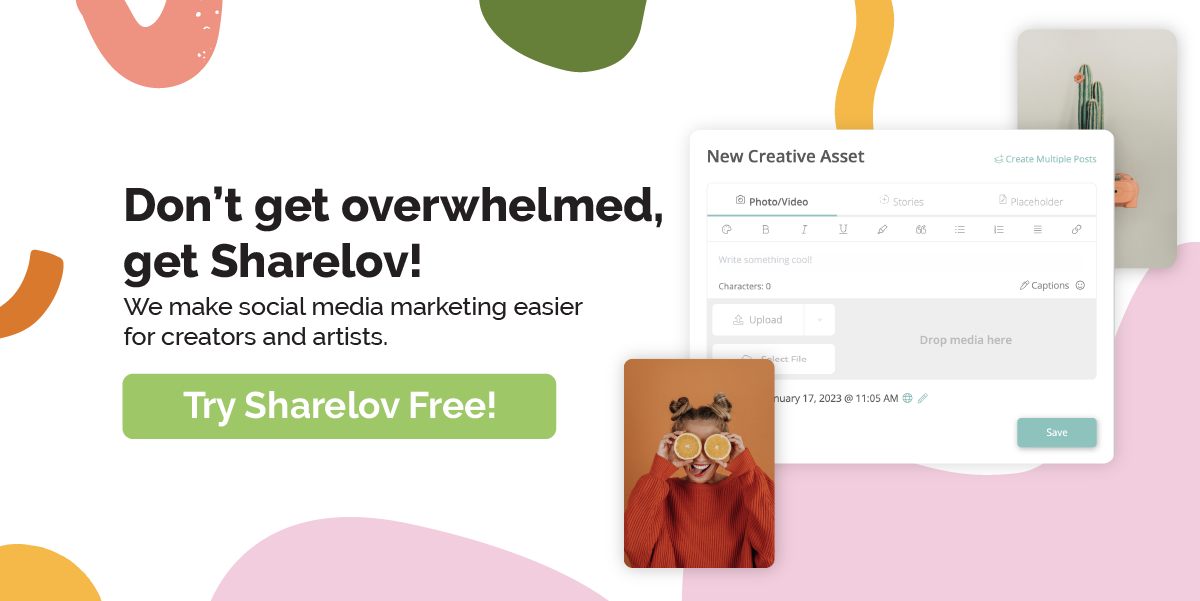 Do's And Don'ts Of Cutting Your Marketing Budget In 2023
#1 — Do switch to an affordable marketing platform. 
Marketing and collaboration platforms have evolved significantly over the past 5 years. Today, you can join a high-quality platform (such as Sharelov) that allows you to develop, store, and collaborate on all your marketing content.
A good marketing platform should:
Allow you to easily

develop, store, and collaborate

on all your social media posts across multiple channels.

Provide you with tools that make your job easier and more effective, such as AI-powered

Best Times To Post tool, Hashtag Suggestion tool, Monitoring tools that allow you to monitor your competitors' and influencers' social media posts, insights, and advertising.

Provide you with good social listening tools that allow you to

monitor your brand mentions

on social media.

Allow you access to a

visual, drag-n-drop content calendar

for marketing campaigns and social media posts.

Provide

real-time chat options

to communicate with your teammates, and a

notification and messaging system

for team members who live in different time zones.

Allow you to

schedule social media posts in advance

for major social platforms such as Instagram.

Scale to your size

. Whether you're an enterprise-level brand with a massive team or a solo creator, your marketing platform should allow you to grow or cut back over time without having to switch platforms.

Be

super user-friendly

so you and your team can jump in and get to work without a significant amount of training.
Marketing platforms can be pricey, but in todays market you can find high-quality software platforms for less. Making the switch can save your company significant $$$$ without compromising the quality of your marketing.
Finding it all on a tight budget can be a challenge, but we've got you covered. 
We created Sharelov so all brands, marketers, and creators have access to a robust, high-quality, easy-to-use marketing platform. At only $10/month per person Sharelov is affordable on nearly any budget.

Jump into a free Sharelov trial right now and give it a spin!

#2: Do Make $$$ Savings A Top Priority in your promotions and campaigns.
Marketers aren't the only ones feeling the financial squeeze. 
Consumers are watching budgets like never before, thanks to soaring food prices and shipping/manufacturing slowdowns that raise the price on nearly all other goods.

This year, consumers will be looking to get more for their money.
In 2023, the majority (57%) of consumers will be looking to save money, and most (60%) are preparing for a potential recession, according to a recebt report by CSA.
43% of consumers will reduce their overall spending.

42% of consumers will reduce spending on non-essential items.

48% of consumers will track their spending more carefully.
B2C brands will want to consider how to develop content and campaigns that promote high savings.
B2B brands should consider focusing on the value they provide, and how that value can make a positive impact on client's ROI. If you're not already producing video content to market your B2B brand, this year is the time to start. Short, professional videos that are optimized for social media in a high-quality format will serve you well on LinkedIn.
Everybody's thinking about money this year, so be sure to consider how you might work value and cost savings into your brand's marketing campaigns and themes.
#3 — DO repurpose your best content.
One great piece of content can go a long way.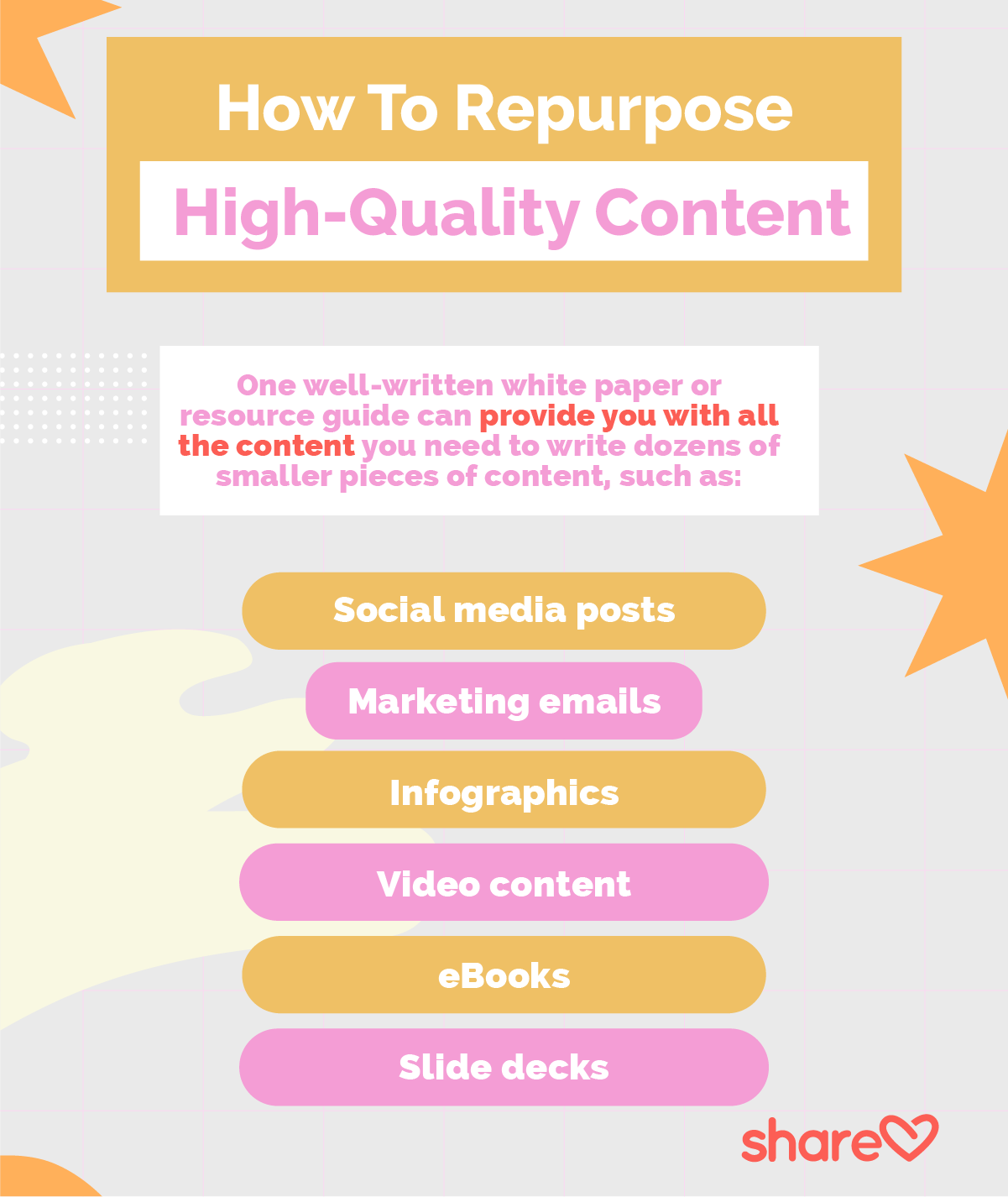 For example, one high-quality article, resource guide, or white paper can provide you with enough content to create:
Social media posts

Marketing emails

Infographics

Social media posts

Video content

Audio version of articles posted to YouTube

eBooks
Recycling content is an excellent way to get the most value from your content spend.
#4 — Don't let bots create your content.
Have you seen a lot of chatter about how to create content for your blog and social media using AI programs that can write it for you?  
Yes, you can now generate a full 1200-word blog post in under 5 minutes. But should you?
If you're looking to stuff your social media feeds and blog with filler content, then AI writing makes sense.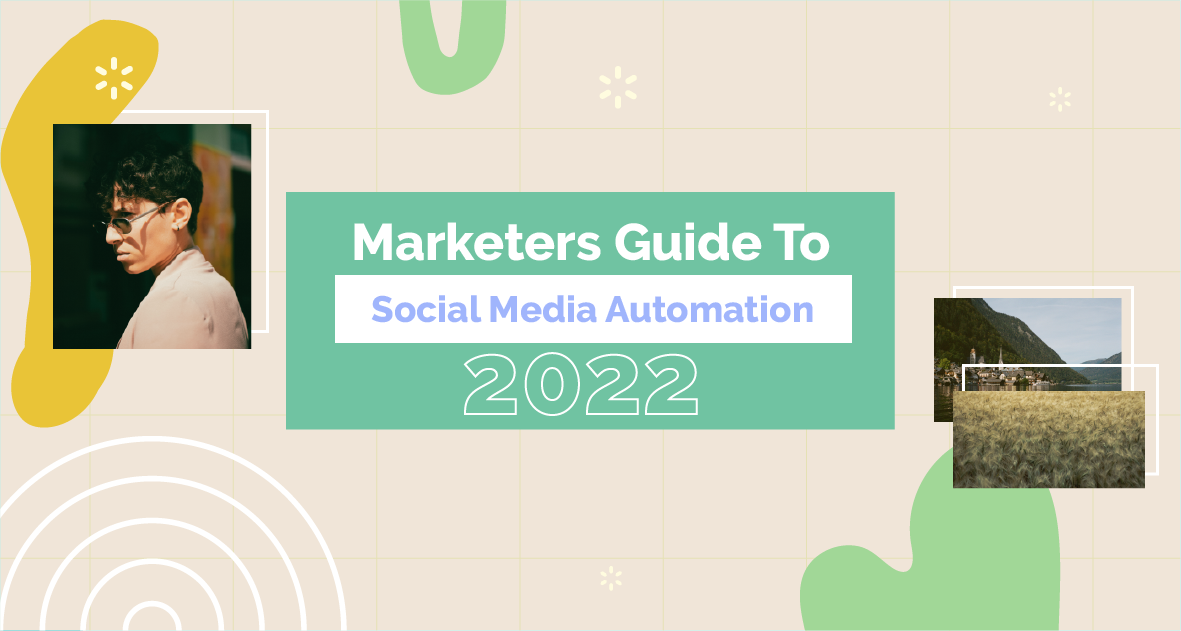 But if you're aiming to engage and convert audiences, you'll need qualities AI can't provide, such as creativity and outside-the-box thinking.
To engage today's audiences you need unique, creative content that's one step ahead of your competitors (and AI).
Look to hire more creative talent this year, not less, to grab the attention of audiences that increasingly expect original, creative content to keep them entertained and informed.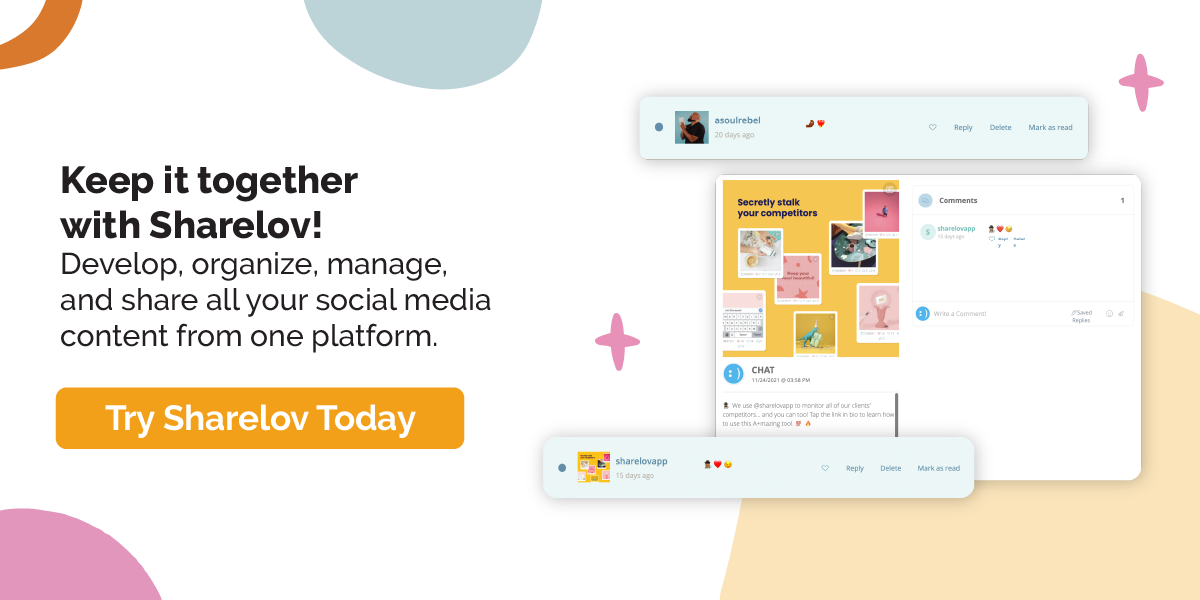 #5 Do use creators and micro influencers to expand your reach.
Promotional partnerships with creators and influencers are affordable and effective on nearly any budget, and influencers with smaller communities often generate much higher engagement rates than their big-name counterparts.
Building partnerships with the right influencers means that your brand gains exposure to new audiences that are very likely to be interested in your products.
You can boost your chances of high ROI from influencer promotions by researching before hiring them. One great way to do this is by monitoring the influencers and creators that are popular in your industry, to find out what types of content they post, how people engage with their content, and what types of promotions work best.
A good monitoring tool makes monitoring influencers and competitors easy with visual presentations of statistical data (such as engagement analytics) that you can easily share with your team.
Sharelov's suite of monitoring tools helps you track it all in minutes per day, and lets you share insights with your team in a way that's highly visual, easy to interpret, and fun to look at.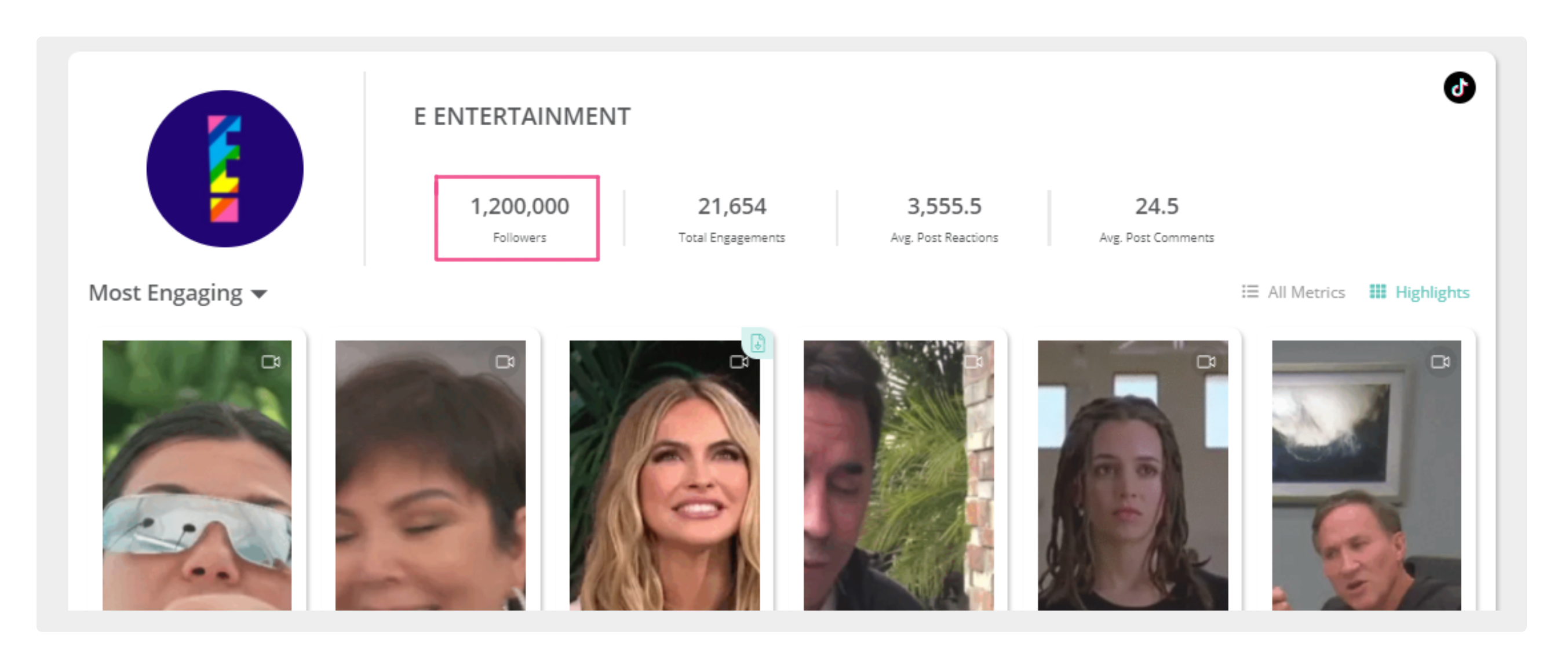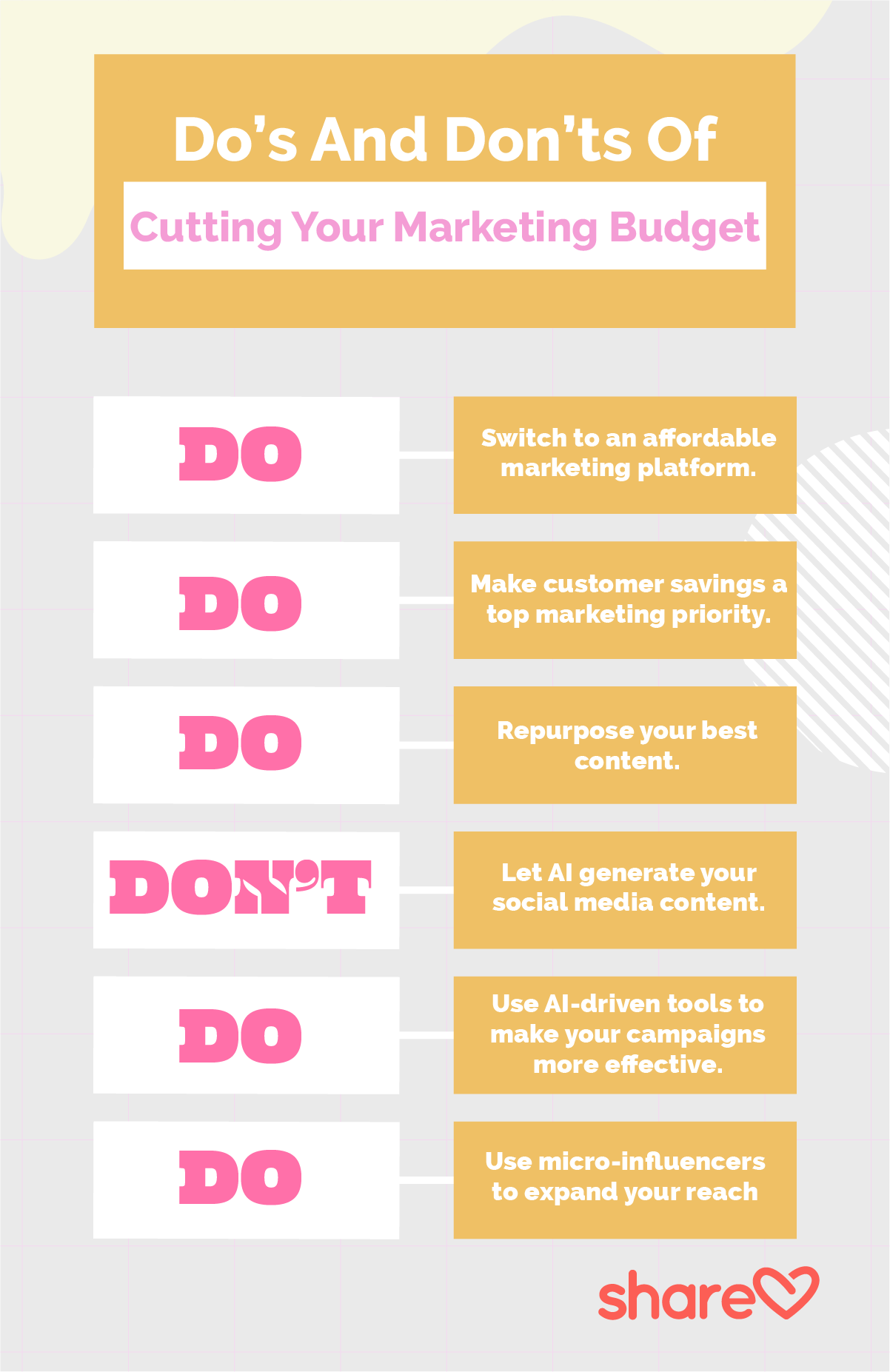 All Eyes On Gen Z
The next generation of consumers, Gen Z, will significantly influence social media marketing campaigns this year.  
Born between 1997 – 2012, Generation "Z" falls between the ages of 11 – 23 years old in 2023.
Soon, Gen Z will replace Millenials as the most influential consumer group, impacting the way brands market, sell, and communicate on popular social media platforms. 
Gen Z's buying power is increasing faster than expected [$360 billion in disposable income — more than double what was predictued in 2019].
Their hefty wallets should come as no surprise. As the first generation born into a fully digital world, Gen Z's formative years were surrounded by entrepreneurs and influencers hustling to earn their slice of the entrepreneurial pie.
What does Gen Z do with all that cash? Social media plays a powerful role in determining what they purchase.
There are approximately

68.6 million Gen Z'ers in the U.S

., accounting for about 20% of the population (about one-third of them still live at home with their parents).

Roughly half of Gen Z shoppers in the U.S.

prefer to use social media platforms for new product discovery and research

.

62% of Gen Z'ers say they have reached out to brands for assistance, and

25% have connected with brands online — for fun

.

57% of Gen Z are

open to brands contacting them by email

, and 44%

prefer to communicate with brands on social media

. 

29% of Gen Z is feeling financial pressure and concerned about the cost of living.

YouTube is their #1 favorite brand, followed by Google (#2) and Amazon (#3).

64% of Gen Z'ers are

open to paying more for sustainable products

.

Poor customer service is unacceptable

to Gen Z and is one of the main reasons they lose trust in brands.
According to recent reports by Stanford News and Search Engine Journal, Gen Z'ers (overall) share several personality traits.
4 Things Marketers Should Know About Gen Z
They are a highly-

collaborative, creative generation

with a

pragmatic

attitude.

They carry

climate change

at the forefront of their minds, and are are willing to pay more for

sustainable products and goods

.

They value

direction communication

, transparency, authenticity, and diversity.

They are motivated self-starters who earn significant income through

self-driven pursuits

such as starting/running businesses and picking up freelance work.

They are dedicated truth-seekers who search, cross-reference, and dig deep into research to learn the truth about the world around them, including the products and services they consider purchasing.
Gen Z is a savvy group of consumers that demand more transparency and information than any generation before them. Brands who go the extra mile to meet their expectations will likely be rewarded with loyal customers who recommend their products time and time again.
5 Tips For Marketing To Gen Z in 2023
1. Reach them now.
 Gen Z prefers to build and keep relationships with brands, so reaching them now (while they're young) can mean a higher ROI for years. 
2. Cross-promote the right way. 
You do need to reach Gen Z consumers where they're at, on multiple channels, but they won't tolerate inauthentic cross-posting that blasts the same copy across several networks. Learn to use each platform uniquely, so that when you do cross-post your audience is happy to engage.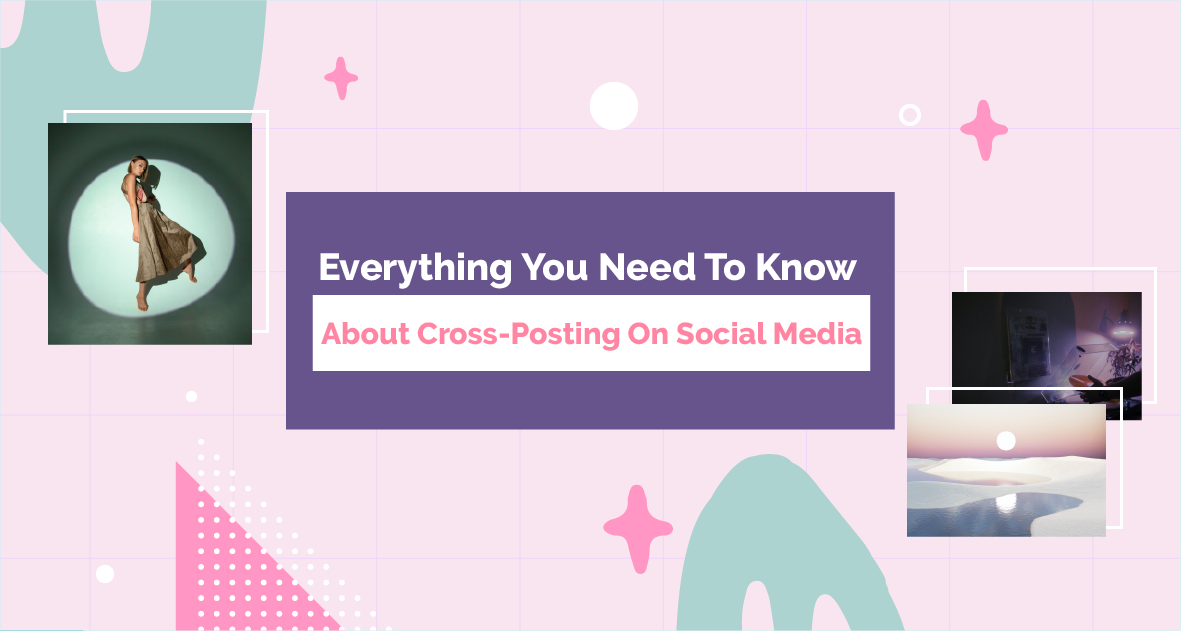 3. Short is good. Short Video is even better.
Don't waste their time! Gen Z is under a lot of pressure (think climate change and the economy) and many of them are already running their own businesses or side hustles. Keep your social media content and messaging short but impactful — and say it with entertaining short-form videos when possible.
4. Be good people. Hire good people. Treat your customers well.
Transparency, authenticity, and truthfulness are major selling points for this generation. They've grown up in a universe of scammers and non-stop human rights issues, and as a result put high expectations on brands to interact in a way that's honest, transparent, and (in most cases) immediate.
5. Focus hard on quality customer service.
Give them 5-star customer service and listen to what they're asking for because this generation will accept no less. They are very loyal to their brands, so if you provide the product/services and communications style they prefer, you're likely to earn customers that will stick with you (and refer their friends) for many years to come.
Generation Z's spending power launches them into the "serious consumer" category earlier than expected. If you can win their business and earn their loyalty, they are likely to remain loyal and refer their friends for a long time.
Gen Z provides new opportunities for brands to develop and cultivate long-term relationships with consumers. Taking the time to understand the Gen Z culture and adjusting your offerings to cater to them could mean gaining a significant edge over your competitors in the long run.
New And Existing Trends Pave The Way On Social Media
Existing trends such as short-form videos, influencer partnerships, and unique engaging content will, without a doubt, dominate marketers' priorities in the coming year.
Game-changing trends, such as the rise of creators, social media SEO changes, financial pressures, and Gen Z's impressive buying power, are also critical for brands looking to succeed in 2023 and beyond.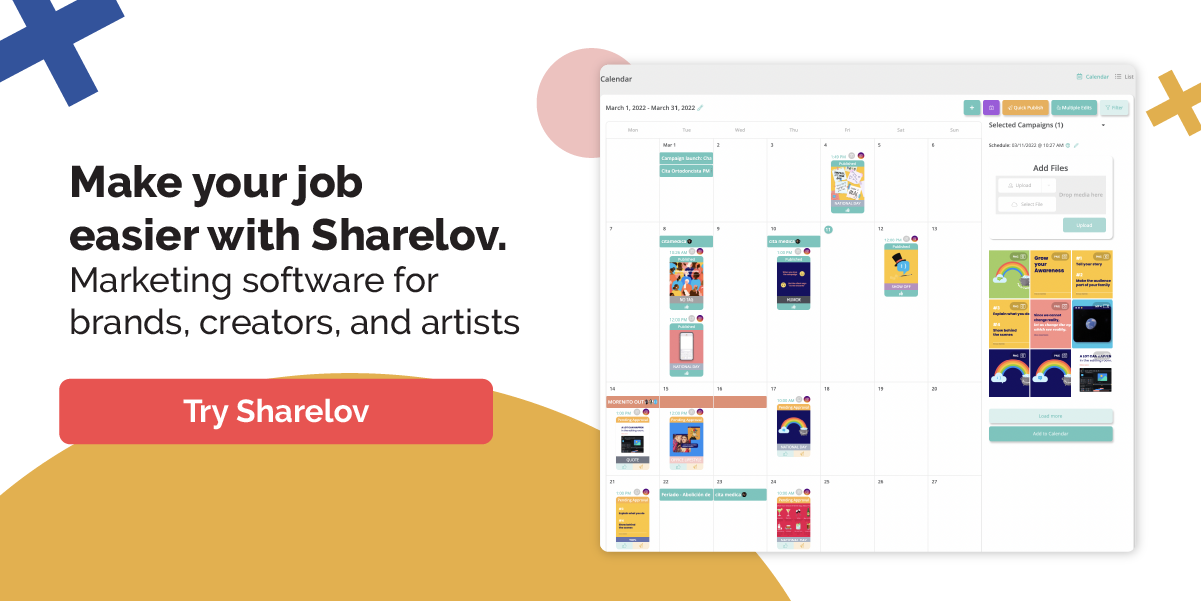 What trends are you noticing with your latest social media campaigns? We'd love to hear about it! Drop your tips in the comments below, and let us know if we missed anything!