Check out these 35 strategic holiday marketing tips, and tap into the massive online shopping potential of the holiday season. 
In this article, we share tips on how you can increase your sales this holiday season.
Consumers will likely spend between $1.45 and $1.47 trillion on holiday sales this year, up 4 – 6% from last year, however, you'll need to begin promoting early and offer irresistible deals to offset supply chain and inflation-related issues. 
Find out how you can connect with customers and build successful marketing campaigns this season with the marketing tips below!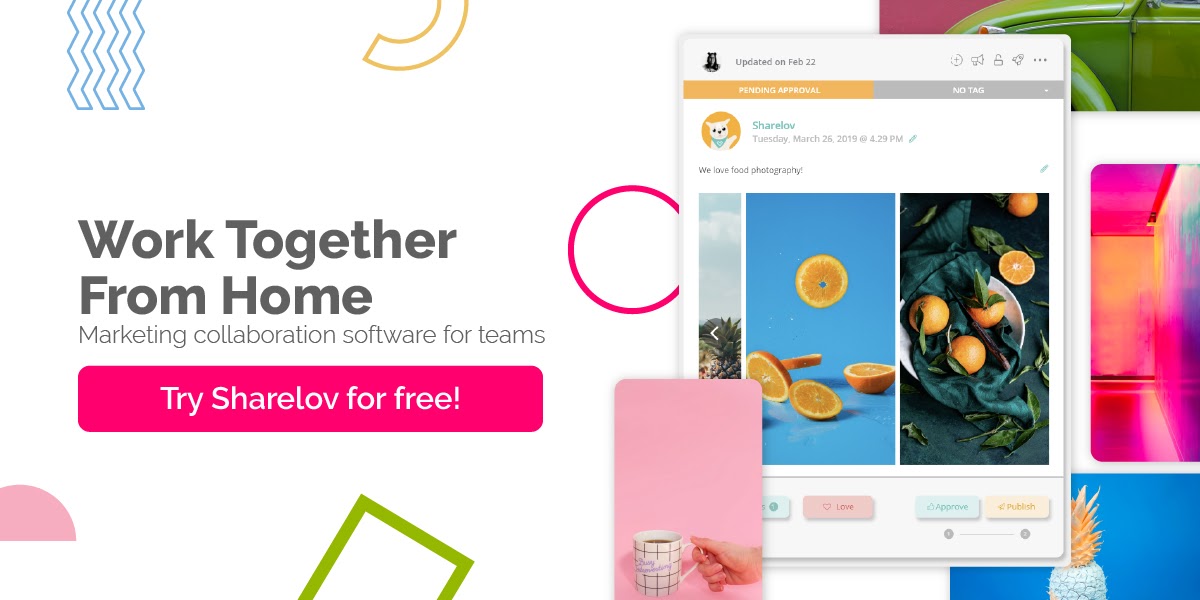 How To Create The Holiday Spirit In Your Marketing
To connect with holiday audiences, consider how your brand can create experiences that build relationships. Use the following holiday marketing tips to help guide your teams and campaigns toward content that connects with your audience.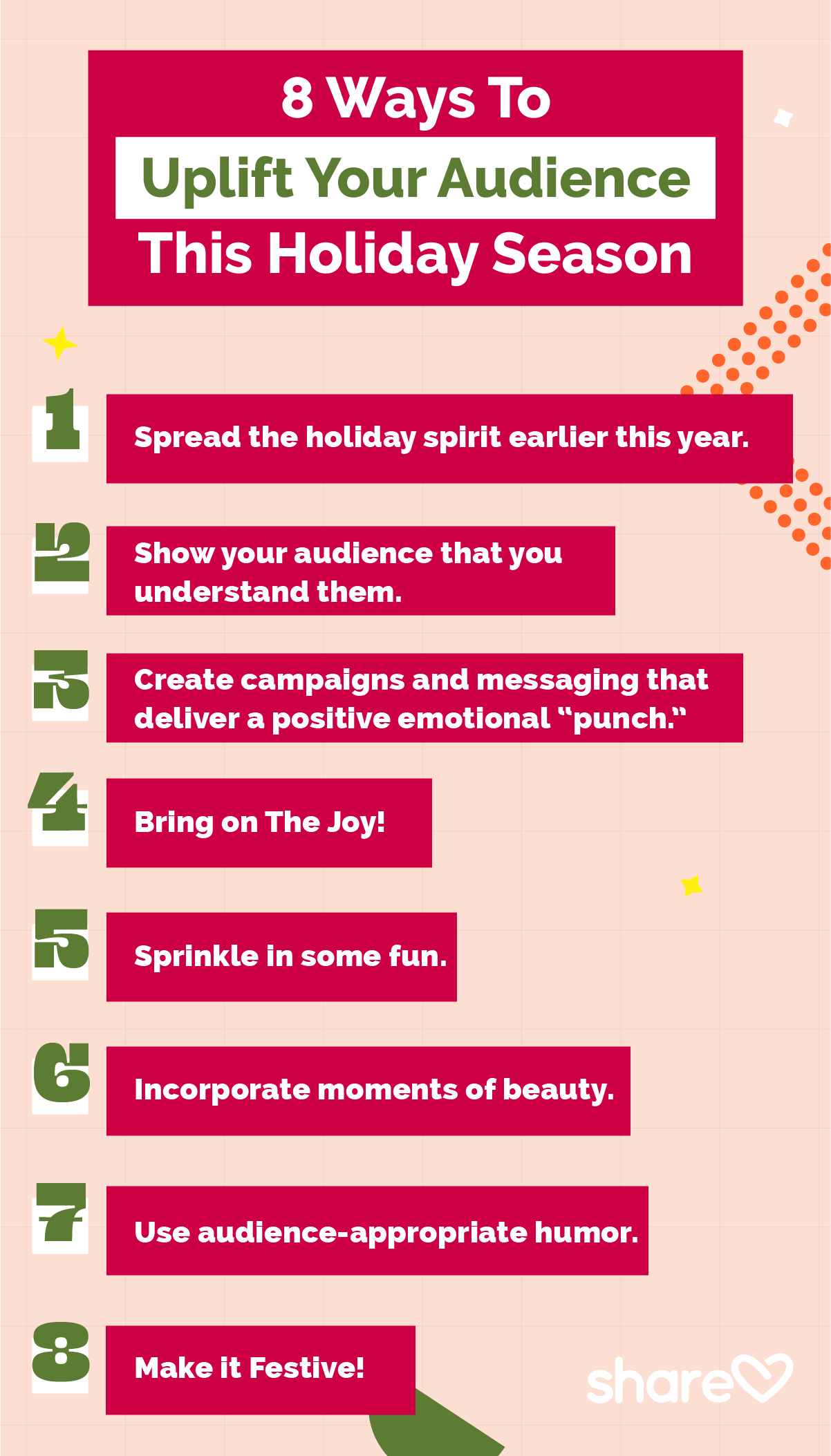 Tip #1: Start earlier than ever and run your best sales and promotions.
This year's holiday spirit will begin alittle earlier than normal, so don't be shy about spreading the holiday spirit too early!
Thanks to supply chain issues, consumers will shop earlier this year to ensure they can get the gifts they need.
Thanks to the rapidly-rising cost of living, people will be seeking out more deals and sales than they usually do. Consider what irresistible promotions you might offer in your campaigns this season.
For example, last year's Grubhub campaign offered a $10 bonus when purchasing a $20 giftcard.
Tip #2: Show your audience that you understand them.
70% of people are more willing to shop with retailers and brands that personally understand them. Make a point to show your audience that you understand them.
Show your audience that you're paying attention by recognizing the things that matter to them.
For example, Etsy's 2021 holiday video ad shares a special day between grandfather and grandson, but the highlight comes at the end. Grandpa opens his Christmas gift to discover a black Santa Claus, a rare gift that produces a heartfelt laugh and smile.
The ad demonstrates, without words, why so many people turn to Etsy for unique gifts.
Use what you know about your audience to acknowledge who they are and show you understand them.
Tip #3: Create campaigns and messaging that deliver a positive emotional "punch."
Joy, humor, inspiration, remembrance, and happiness are some of the positive emotions that fit well into holiday marketing campaigns. Create content and campaigns that make your audience feel any of one these feelings, and you'll likely earn their loyalty.
For example, an Amazon holiday ad from last year tells a wordless story of a woman who is having a less-than-joyful holiday season but finds a moment of joy by giving a gift to her neighbor.
The  2 ½-minute mini-film does an excellent job resonating with retail customers, while also showing new ways to use its products.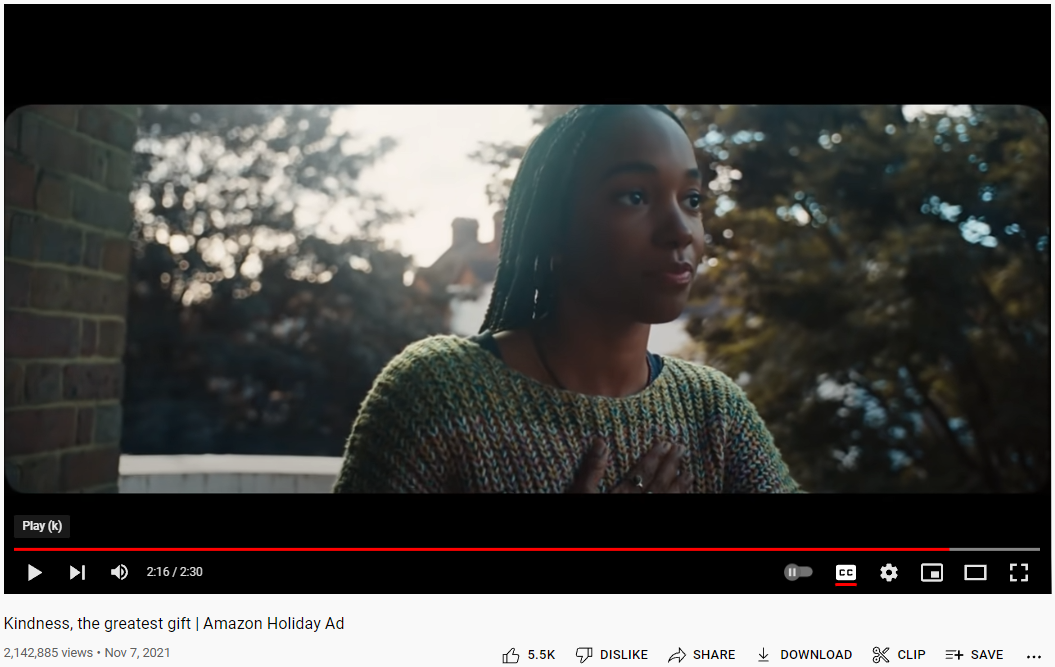 Tip #4: Bring on The Joy! 
Make your viewers and readers smile by incorporating joyful moments into your holiday campaigns. For example, Niemann Marcus' 2021 holiday video brings romance, dance, and shopping together in one joy-filled video.
Tip #5: Sprinkle in some fun.
Finding ways to bring light humor or silliness into your campaigns can be an excellent way to break the ice and connect with your audience.
Kool-Aid does it well with a simple image paired with the caption "OHHH YEAHH" #KookAidHolidaySpirit"
Tip #6: Incorporate moments of beauty. 
Audiences are craving heartwarming moments during the holidays. Consider delivering some inspiring moments in your campaigns.
Beauty comes in many forms, but the best kind make people stop and pay attention.
For example, Macy's Holiday Windows is an annual holiday event centered around its beautiful holiday display windows.
Bouygues's shows another side of beauty in its holiday-themed mini-film about the changing nature of a father-son relationship over the years.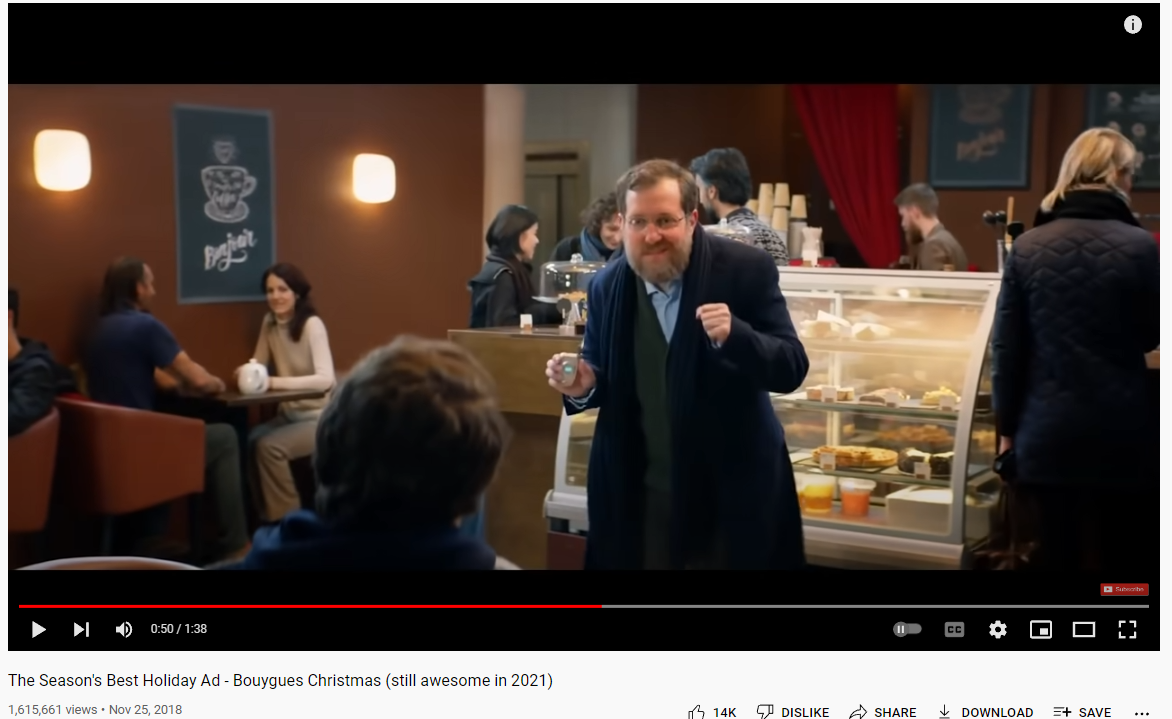 Whether you find beauty in stories, images, or people, holiday marketing campaigns are the time to let it shine because people tend to take more time for the beautiful things during the holiday season.
Tip #7: Use audience-appropriate humor. 
If you can connect with your audience through humor, you'll make instant friends.
For example, Arby's deep-fried turkey pillow seems like it must be a joke.
Right?
The deep-fried turkey pillow was real and even had its own website. It was released to promote the brand's seasonal deep-fried turkey sandwich.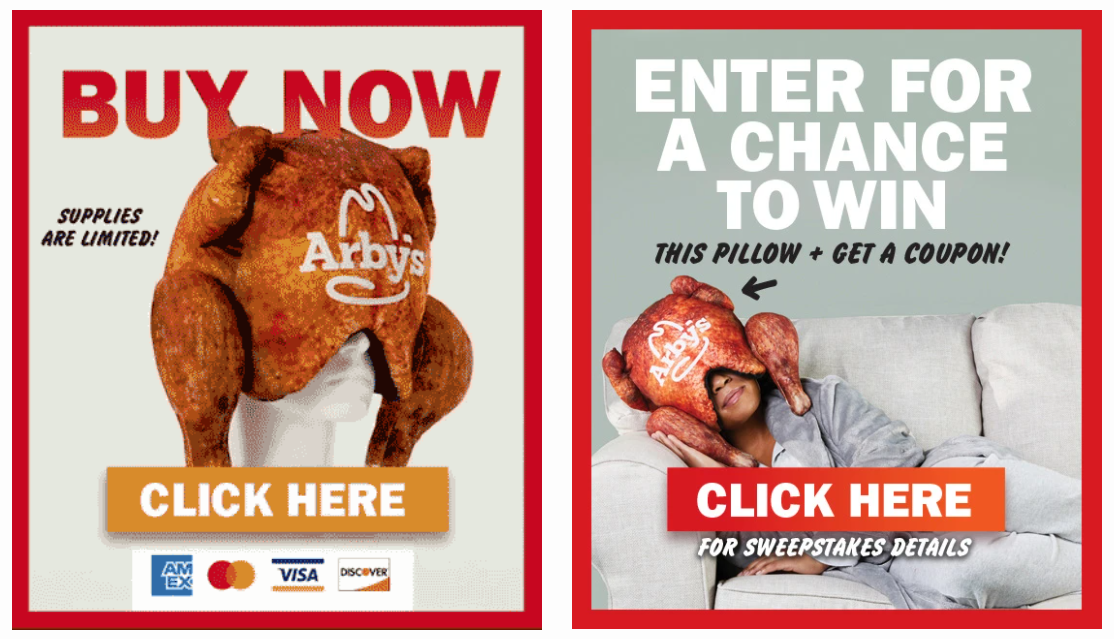 Tip #8: Make it Festive!
Consider promoting your products and services in a way that's more festive. Add a touch of the holiday season to all your images and artwork, and perhaps consider offering a limited-time holiday version of your products.
There are countless ways to connect with your audience on a personal level while still keeping a positive attitude and focusing on your brand and its products.
Encourage your team to review how other brands are doing this and brainstorm unique and creative ways to help your brand connect on a personal level.
Brands that can elevate their audiences' state of mind this holiday season will gain their attention and appreciation.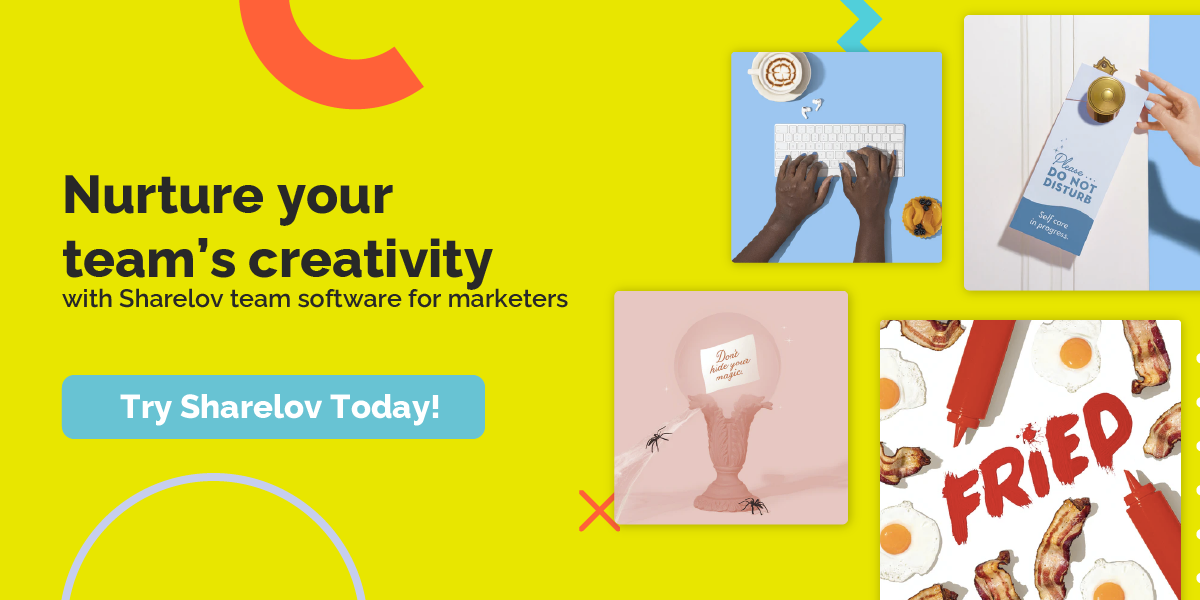 Add A Human Touch To Your Digital Content
With Covid possibly still restricting or minimizing holiday gatherings this season, consider how your business might fill the gap by creating experiences for your customers.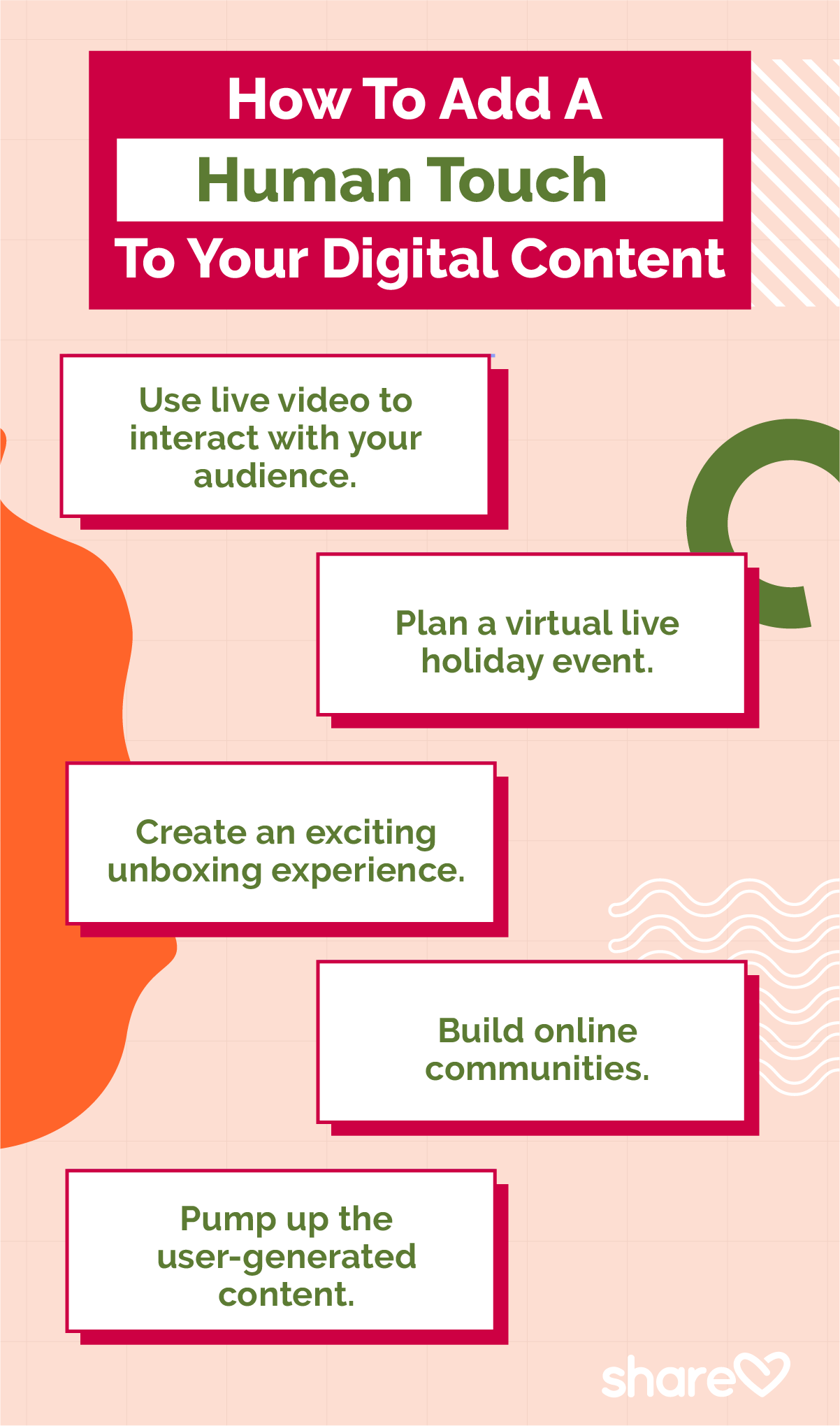 Tip #9: Use live video to interact with your audience.
Give your audience the opportunity to interact with your brand in real time on social media.
Tip #10: Plan a virtual live holiday event.
Live holiday events can be an excellent way to generate engagement on social media and build relationships with your audience.
For example, Kitchn food magazine's virtual Thanksgiving Food Fest, held on Instagram, features two full days of virtual Thanksgiving activities led by editors, well-known cooks, and bakers.


Facebook and Instagram provide the platform, tools, and resources you need to promote and stream live virtual events.
Tip #11: Create an exciting unboxing experience.  
If you sell multiple products, make your brand stand out by creating holiday bundles that provide a delightful unboxing experience. Remember to make them camera-ready for social media!
For example, a simple finishing touch like stickers and cards with festive brand messaging can make your products stand out.
Tip #12: Build online communities. 
If your brand hasn't built an online community, group, or forum, consider creating one on a social media platform such as Facebook, Instagram, or Reddit. 
Tip #13: Pump up the user-generated content. #ShareMe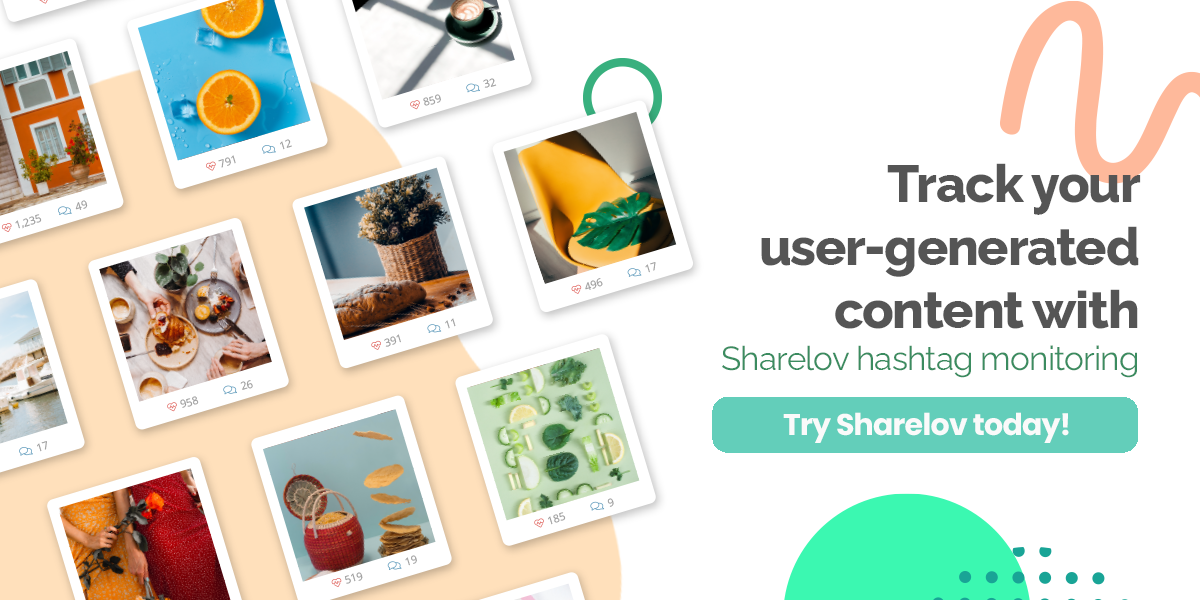 Use contests and giveaways to encourage your audience to share your content with their friends and followers on social media.


Need ideas for user-generated content campaigns? Get tips, instructions, examples, and more  in our Ultimate Guide to Reposting on Social Media.
Tip #14: Create engaging Stories on Instagram and Facebook.
The Stories format is a wild success for brands on Instagram and is catching on with Facebook audiences as well. Stories allow you to promote products, events, and more using a fun and interactive format.
Find out how to use all the tools and features of Stories formats, plus get creative ideas, engagement tips, and view tons of examples, in the following Sharelov guides:
Find out how to use all the tools and features of Stories formats, plus get creative ideas, engagement tips, and view tons of examples, in the following Sharelov guides:
Instagram Stories:
Facebook Stories:
Tip #15: Schedule your posts strategically. 
Publish your posts when they're most likely to get the highest engagement from your audience.
We analyzed hundreds of reports and expert opinions to bring you the best time to post on the top four platforms – Instagram, Facebook, TikTok, and LinkedIn.
You can discover tips and ideas for posting around work-from-home schedules, plus tips and ideas for engaging your audience, in the following Sharelov guides:
Tip #16: Use social media advertising to reach new customers. 
Platforms such as Facebook, Instagram, and TikTok provide advanced audience targeting so you can quickly reach people that fit your customer profile.
You can learn all about advertising on different social platforms, and view step-by-step guides, in Sharelov's advertising guides:
Tip #17: Jump on the TikTok bandwagon!
TikTok's intention to "Make Your Day" works thanks to all the users who post videos that spread joy through dance, challenges, and music. TikTok is an excellent match for this holiday season, because it allows people to unite through creativity (with a large helping of "silly").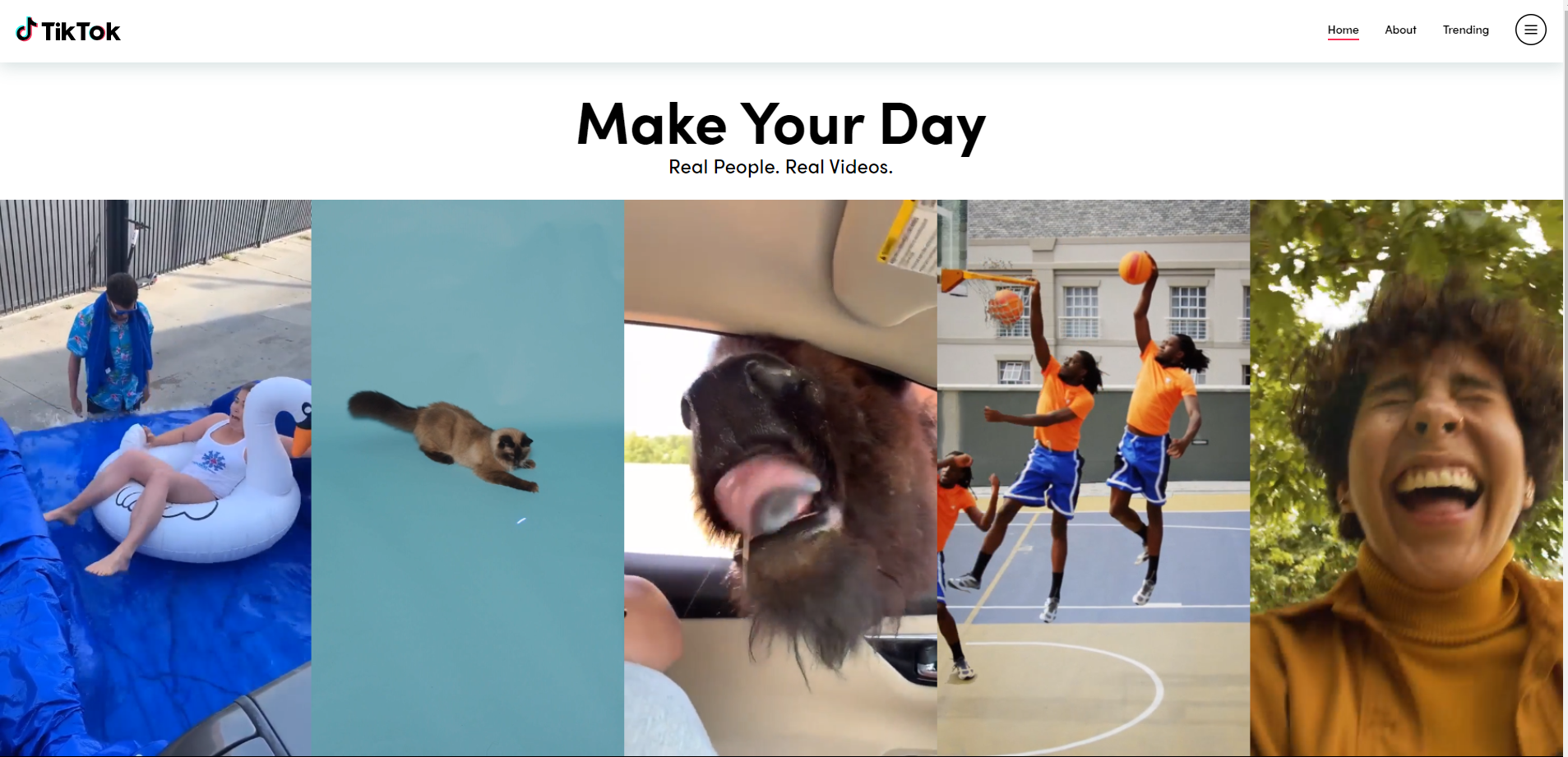 Find out how to create engaging content for Tiktok in our Marketer's Guide to Brand-Building on TikTok.
If you're not ready to begin marketing on TikTok, check out the Instagram version, Reels, to create short-form videos on a more familiar platform.
Instagram Reels are also an excellent way to reach viewers with fun and informative videos this holiday season.
Everything Marketers Need To Know About Instagram Reels.
Tip #18: Check your social media analytics daily.
Checking your insights daily can help you respond to the unique demands of the holiday season.
Good news! Social media analytics interfaces have become more intuitive and informative over time. 
We've got several guides to help you understand how the analytics work on different platforms — and how you can use them to increase your sales and engagement.
There's an even easier way to access analytics, especially if you like to check them daily (which we recommend, especially during the holiday season).
Sharelov's got the most visual, quickest, easiest social media insights on the planet.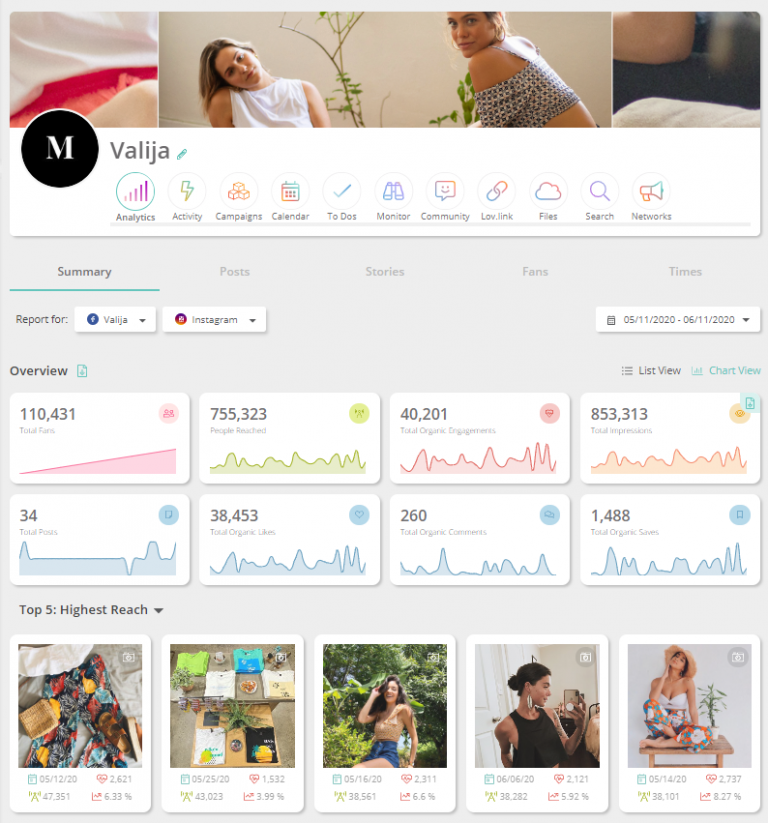 You can quickly view, analyze, and share Instagram and TikTok insights with your team and clients from within your Sharelov dashboard.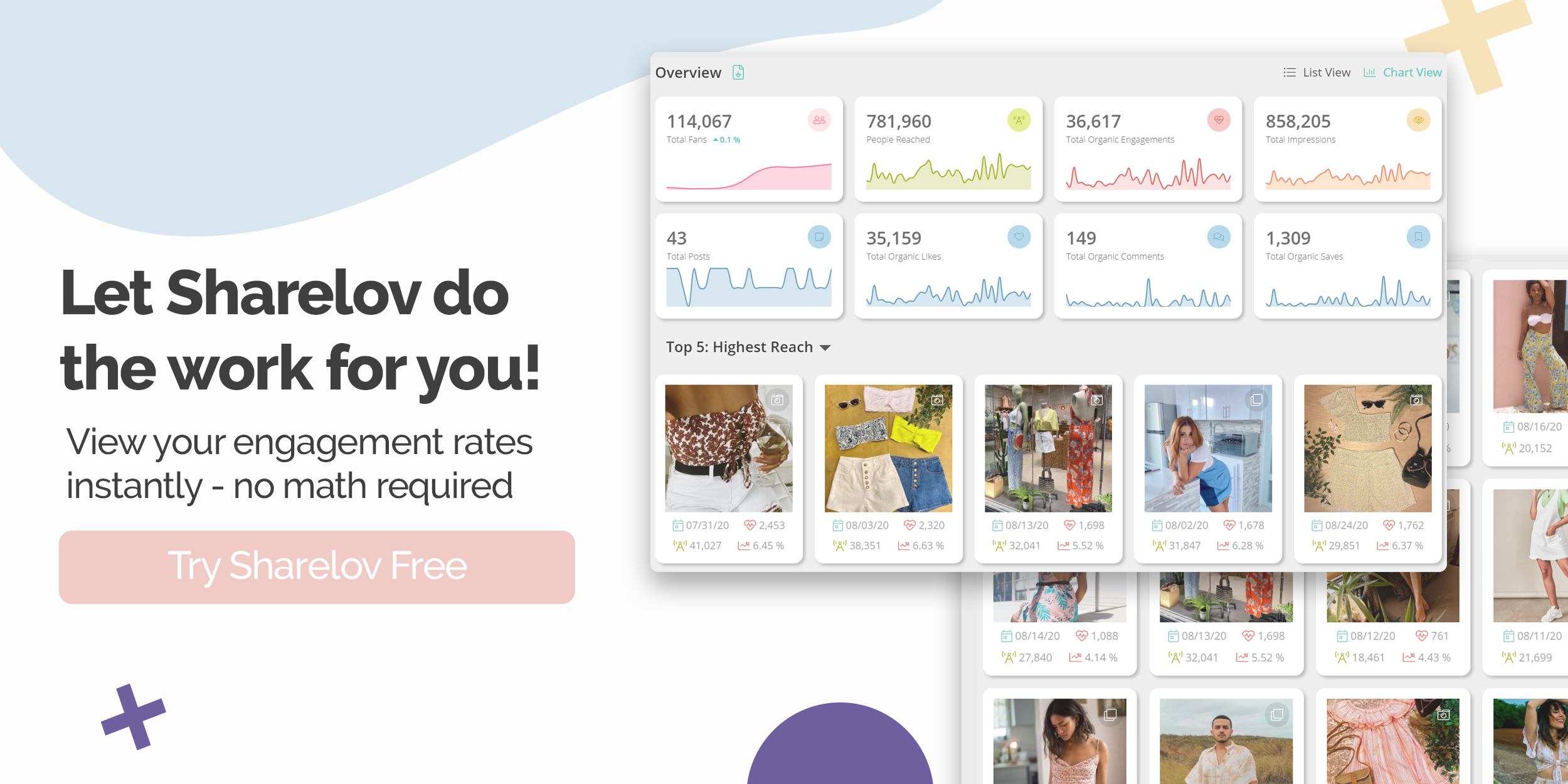 Tip #19: Get your social media specs and size requirements in advance.
Posting media with the best sizes and specs for each platform will help your content look its best.
You can access updated platform suggestions in our Complete Guide to Social Media Image Sizes.
Tip #20: Engage with your audience daily.
Responding to comments and reviews helps build trust and connection with your audience.
You can learn all about how to generate engagement through comments, how to manage the commenting systems, and how to respond to comments in our ultimate guide here:
How To Manage Instagram Comments To Increase Followers And Engagement
Although the guide is focused on Instagram, you'll find plenty of tips and tricks to boost your engagement on any social media platform.
Tip #21: Push your Instagram marketing.
Instagram's platform provides countless tools and features to boost your holiday sales on its platform.
If you haven't built a sizable audience on Instagram yet, we can help you get up to speed with the following Instagam guides: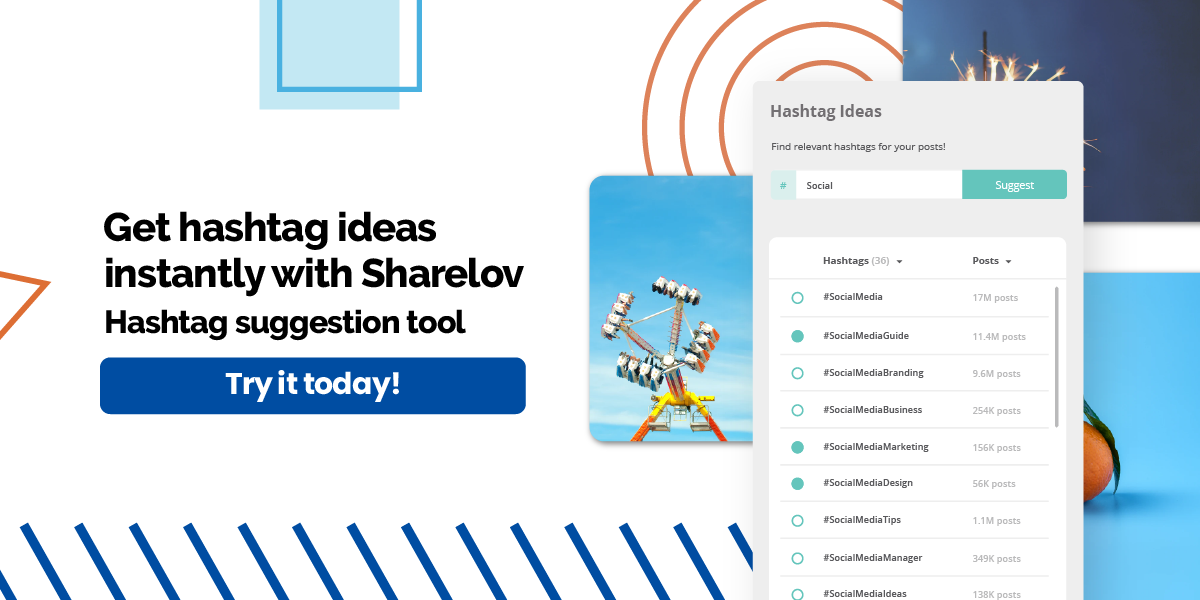 Holiday Marketing Ideas
From campaign launches and promotions to ordering, logistics, and technical needs, you can expect customers to take a quick pass if their shopping and purchasing experiences don't meet their expectations (remember, the competition is huge this year).
Tip #22: Offer free shipping.
90% of consumers say free shipping is their #1 top incentive to shop online more often. Orders with free shipping average about 30% higher than those without. 58% of consumers will add more items to their cart in order to qualify for free shipping.
Tip #23: Provide fast shipping.
According to the results of a study by Digital Life Index, fast shipping is the #1 reason consumers choose which brand to shop with.
Tip #24: Get your product videos and how-to content ready.
31% of people are more likely to buy from brands that provide educational materials such as product videos and how-to content.
Tip #25 Offer gift wrapping. 
Last-minute trips to buy gift-wrapping supplies are more of a challenge this year, so make it easy on your customers by providing gift-wrapping services with their purchase.
Tip #26: Package products together in holiday-themed bundles.
For example, EatGourmet's "Old Time Coke Snack Pack" packages several products together to increase sales and provide a visually appealing holiday package.
Tip #27: Promote gift card sales.
After-holiday returns will be a bigger challenge this year, since many people won't want to go to brick-n-mortar stores to make a return. 
Many gift recipients are unsure or hesitant when it comes to shipping returns. You can solve this problem by encouraging your customers to purchase gift cards.
Tip #28: Provide a wide selection of product suggestions. 
Use data from your customers, emails lists, and website to curate personalized suggestions for shoppers.
Holiday Marketing Campaign Tips
Here are a few tips to help you elevate your campaign strategies this season.
Tip #29: Send pre-season thank-you cards.
Send out "Thank you for being a customer" cards to connect with people who've purchased from you during the year. You can include incentives and discounts as a thank you.
Tip #30: Take advantage of social shopping.
Shopping on social media has developed rapidly over the past several years, with services such as Facebook and Instagram shopping and Instagram Live Shopping (plus TikTok shopping on the way).
Don't restrict your social media campaigns to promotions — you can sell directly on these platforms!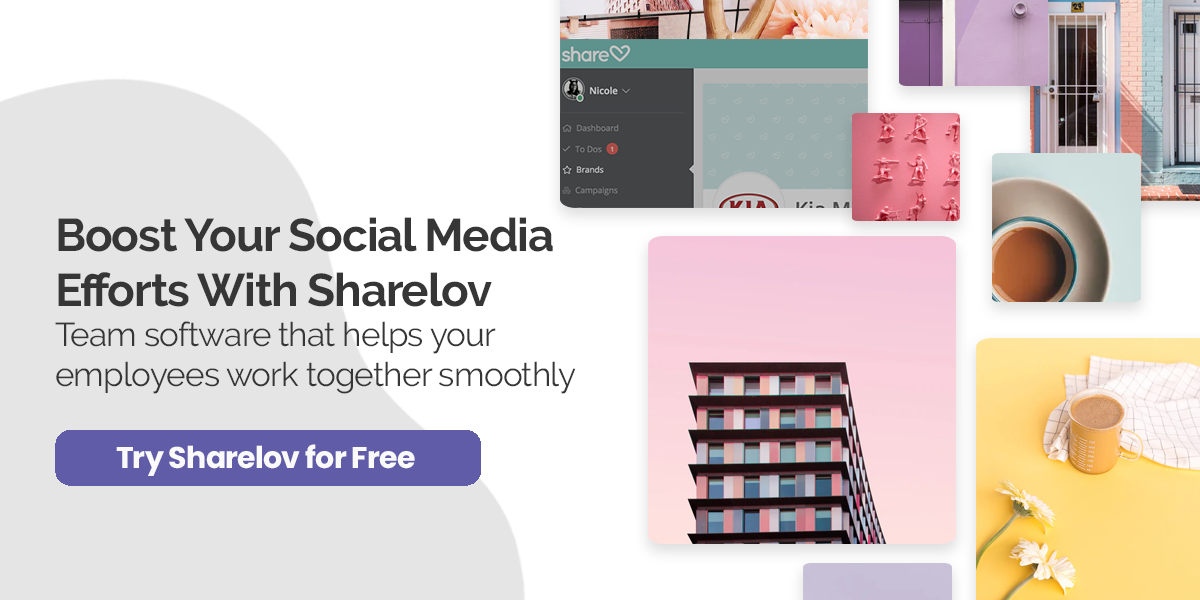 To learn more about how to use all the features and tools on Instagram, check out our ultimate guides here:
The Ultimate Guide to Selling on Instagram for Brands
The Ultimate Checklist for Getting Set Up, Approved, and Started with Shopping on Instagram
Tip #31: Add some holiday cheer to your profiles and website!
Add a festive touch to your social media profiles and website, and while you're at it… make sure that all your profiles are consistent in messaging and branding. 
Consistent profiles help build trust with customers and reassure viewers that they've reached the right place.
Find out how to create an Instagram bio that engages new viewers.
6 Tips to create the perfect Instagram Bio
Tip #32: Use email campaigns to tailor messaging to different generations.
You can cater to the types of content, style, and products favored by different generations when you use segmented email campaigns. Email marketing campaigns are an excellent way to boost sales during the holiday season.
Adding a festive appearance to your branded content and profiles perks up your appearance. Remember to use the tools and resources from all your platforms to accelerate your holiday sales!
How To Prep Your Website For The Holidays
Get ready for high-traffic and sales this season by giving your website, shopping experience, and content a technical check-up. 
Tip #33: Up your mobile-friendly game.
By now, your site is hopefully mobile-friendly so that people can enjoy browsing and purchasing your products from their phones and devices.
Talk with your technical team about any pending updates, and ensure that your mobile versions are prepared to handle heavy traffic.
Tip #34: Strengthen your technical response time. Make sure that your backend team is prepared to flex to new demands and problem-solve as quickly as possible.
Tip #35: If you've been procrastinating on polishing your website's UX, do it today. 
If your user experience has taken a back seat to technical issues, inventory challenges, and crisis management — now is the time to give a little more love to your overall user experience.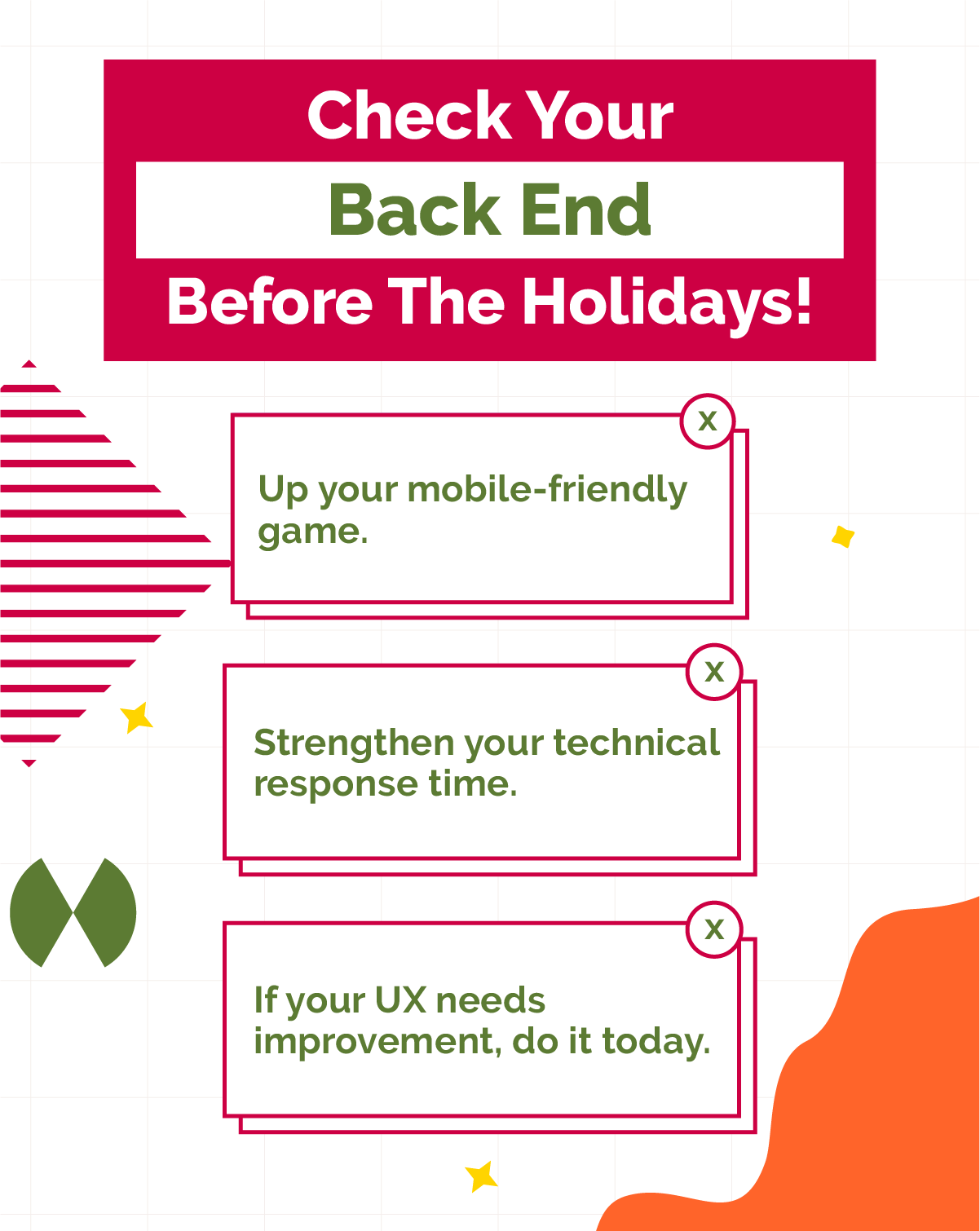 Holiday Seasons – A Unique Opportunity For Marketers
Holiday seasons present unique opportunities for brands that are willing to flex their marketing muscles and create unique, targeted campaigns.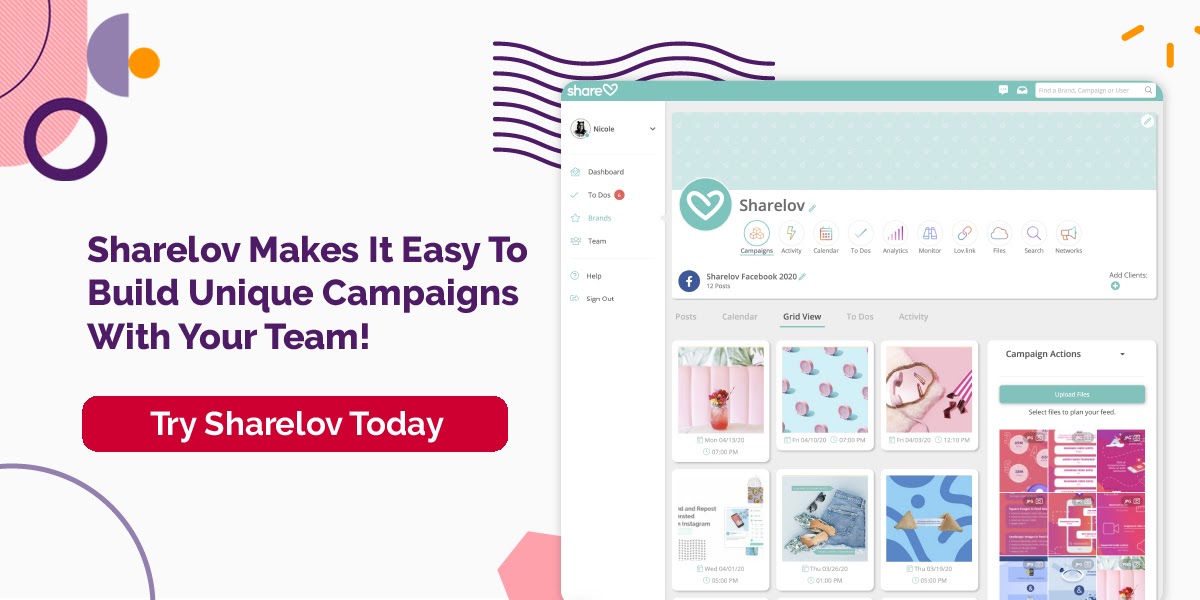 Approach your campaigns with sensitivity to build relationships with consumers, and strengthen your marketing tactics and sales experience to increase your sales this season.