In this article, we share insights on how to boost your sales this holiday season.
With consumers expected to spend between $957.3 billion and $966.6 billion on holiday sales, marking a growth of 3% to 4% from last year, the potential for businesses is significant. However, to capitalize on this opportunity, it's crucial to start your promotions early and offer compelling deals, particularly as the market adjusts to ongoing inflation and supply chain challenges.
Discover how to engage with customers and create effective marketing campaigns this season with our below tips!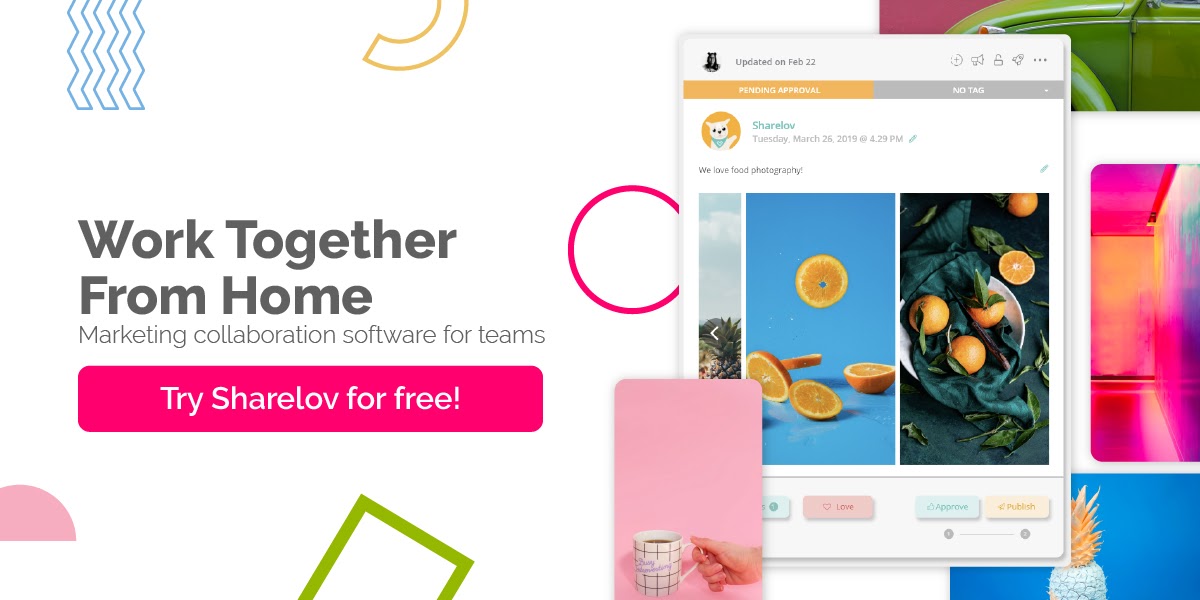 Deck the Ads: Infusing Your Marketing with Festive Flair
The holiday season is an opportune time for brands to connect with audiences by creating experiences that resonate and build relationships. With these tips, you can guide your teams and campaigns to craft content that truly connects with your audience during the festivities.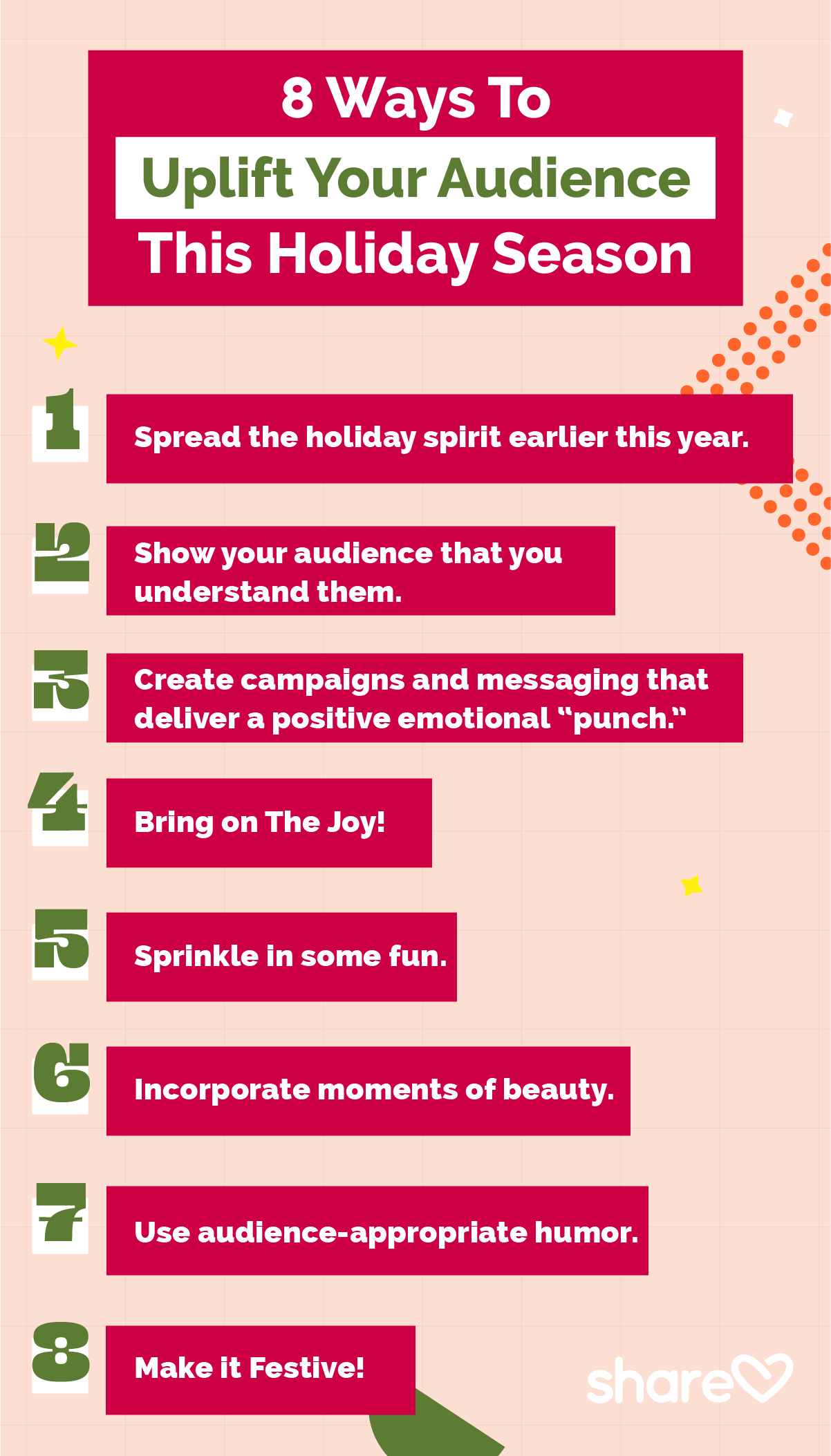 Tip #1: 'Early Elves Get the Best Deals': Kickstart Your Holiday Campaigns Ahead of the Curve
This year, consider launching your holiday campaigns earlier to capture customer attention and drive sales.
For example, Grubhub's Halloween promotions for 2023 set the stage for an extended festive period, offering Grubhub+ customers a variety of deals from October 26th to November 1st, including discounts at 7-Eleven, Gopuff, Papa John's, Insomnia Cookies, and a free Ghost Pepper Whopper from Burger King on orders over $20​.
Tip #2: 'Unwrap the Magic of Storytelling': Craft Heartfelt Holiday Narratives
Engaging your audience with compelling stories can transform your holiday marketing. This season, focus on creating campaigns that not only showcase your products but also tell a story that resonates with the holiday spirit.
For instance, Etsy's 2023 holiday campaign, "Your Mission," offers a refreshing take on the classic holiday narrative. It's a festive espionage thriller that playfully dramatizes the quest for the perfect Christmas gift. This campaign cleverly uses the iconic "Mission: Impossible" theme to accentuate the excitement of holiday shopping, making the search for gifts not just a task, but an adventure filled with fun and heart. It's a creative reminder of how Etsy's vast selection can turn the daunting task of gift-finding into a delightful experience​.
Tip #3: 'Jingle All the Way to Their Hearts': Create Emotionally Resonant Campaigns
This holiday season, aim to strike a chord with your audience by crafting campaigns that evoke joy, humor, inspiration, and a sense of belonging. Emotionally charged content can significantly enhance customer loyalty and engagement.
Take Amazon's 2023 holiday campaign, "Joy Ride," as a prime example. This heartwarming story revolves around three lifelong friends who rediscover the joy of their youth atop a snowy hill. The campaign's centerpiece is a 60-second film that beautifully captures the essence of shared happiness and nostalgia, all set to a poignant cover of The Beatles' "In My Life." This ad brilliantly connects with audiences, celebrating the idea that fun and joy don't have an age limit, making it a perfect reflection of the holiday spirit​.
Tip #4: 'Sleigh Your Campaigns with Style': Elevate Your Holiday Marketing with Unique Themes
Crafting a unique theme for your holiday marketing can significantly enhance its appeal and memorability. This year, consider drawing inspiration from imaginative and distinctive concepts that align with your brand's identity.
Neiman Marcus, for example, has taken a creative leap with its 2023 holiday campaign. They are introducing the theme of Neiman's Express, reimagining a past brand concept with a modern twist. This campaign features a metaphysical train set and a dream sequence through the eyes of supermodel Jessica Stam, capturing the romance of travel and the journey of discovering luxury fashion. With this campaign, Neiman Marcus invites customers to explore remarkable gifts and holiday dressing inspiration, offering an immersive shopping experience through both in-store and online channels​.
Additionally, their 64th annual Fantasy Gifts are part of this campaign, providing exclusive, once-in-a-lifetime experiences that encapsulate the essence of fantasy in every gift. These offerings continue to build on Neiman Marcus' legacy as a purveyor of extraordinary, dream-inspiring holiday gifts​.
​Tip #5: 'Merry and Bright Ideas': Infuse Joy and Authenticity in Your Campaigns
The holidays are the perfect season to create marketing campaigns that are not only visually stunning but also heartfelt and authentic. This year, aim to develop content that genuinely resonates with your audience's festive feelings.
For 2023, Coca-Cola has embraced this approach with their Christmas commercial titled "The World Needs More Santas." Moving away from focusing solely on their products, Coca-Cola highlights the warmth of human kindness, reminding us all that we have a bit of Santa within us. This campaign is a masterclass in brand storytelling, aligning perfectly with the holiday ethos. It evokes emotions and connects on a human level, illustrating that sometimes the most powerful way to market is not to push a product, but to tell a story that reflects the brand's heart and soul​.
Tip #6: 'Captivate with Holiday Elegance': Blend Beauty and Warmth in Your Campaigns
This holiday season, enchant your audience with moments of beauty and heartwarming stories. Consider incorporating visually striking and emotionally touching elements into your marketing.
For instance, Macy's 2023 holiday campaign showcases its commitment to youth empowerment through a partnership with Big Brothers Big Sisters. They've created a once-in-a-lifetime experience for volunteers at the Macy's Thanksgiving Day Parade and invited children to design collectible products, which are featured in their iconic Herald Square windows, adding a personal and beautiful touch to their holiday marketing.
​​​​​​​Tip #7: 'Ho-Ho-Humor': Keep Your Audience Smiling with Wholesome Fun
Humor is a powerful tool in holiday marketing, helping to build instant connections with your audience. This year, focus on light-hearted, audience-appropriate humor to make your campaigns memorable.
For 2023, Starbucks presents a delightful mix of festive cheer and humor. Their campaign includes a peek into the holiday transformation of their stores, highlighting the people behind the magic. Additionally, their traditional holiday coffees and Christmas Blend, a staple since 1984, along with festive drinkware and Starbucks Cards, offer a whimsical take on holiday essentials, making the season merry for everyone.
Tip #8: 'Festive Fizz and Fairy Dust': Sprinkle Holiday Magic on Your Marketing
This holiday season, embrace the festive spirit by adding a touch of magic to your marketing. Consider how you can make your products and services more appealing and joyous for the season.
Disney's 2023 Christmas commercial, 'A Wish For The Holidays,' is a perfect example of this festive enchantment. Celebrating Disney's 100th anniversary, this live-action ad beautifully encapsulates the essence of the festive season. It captures the heart of the holiday spirit with subtle humor and a global representation, reminding us of the joy and wonder Disney has brought to audiences for a century. This ad is not just about marketing products; it's about creating a sense of wonder and connection, resonating deeply with the universal desire for togetherness and the magic of wishes​.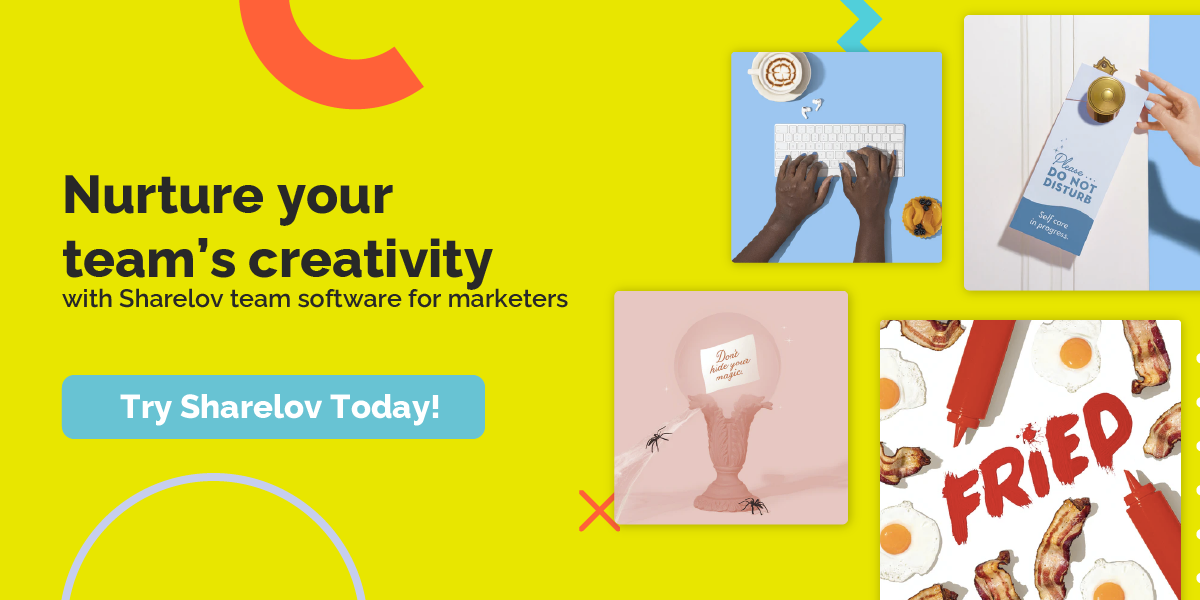 Digital with a Dash of Elf Magic: Humanizing Your Holiday Content
Embrace the warmth of the holiday season by adding a personal touch to your digital marketing. In an era where digital interaction is the norm, it's essential to humanize your brand and create memorable online experiences. Engage your audience with live events, interactive sessions, and personalized content that resonates with the festive spirit.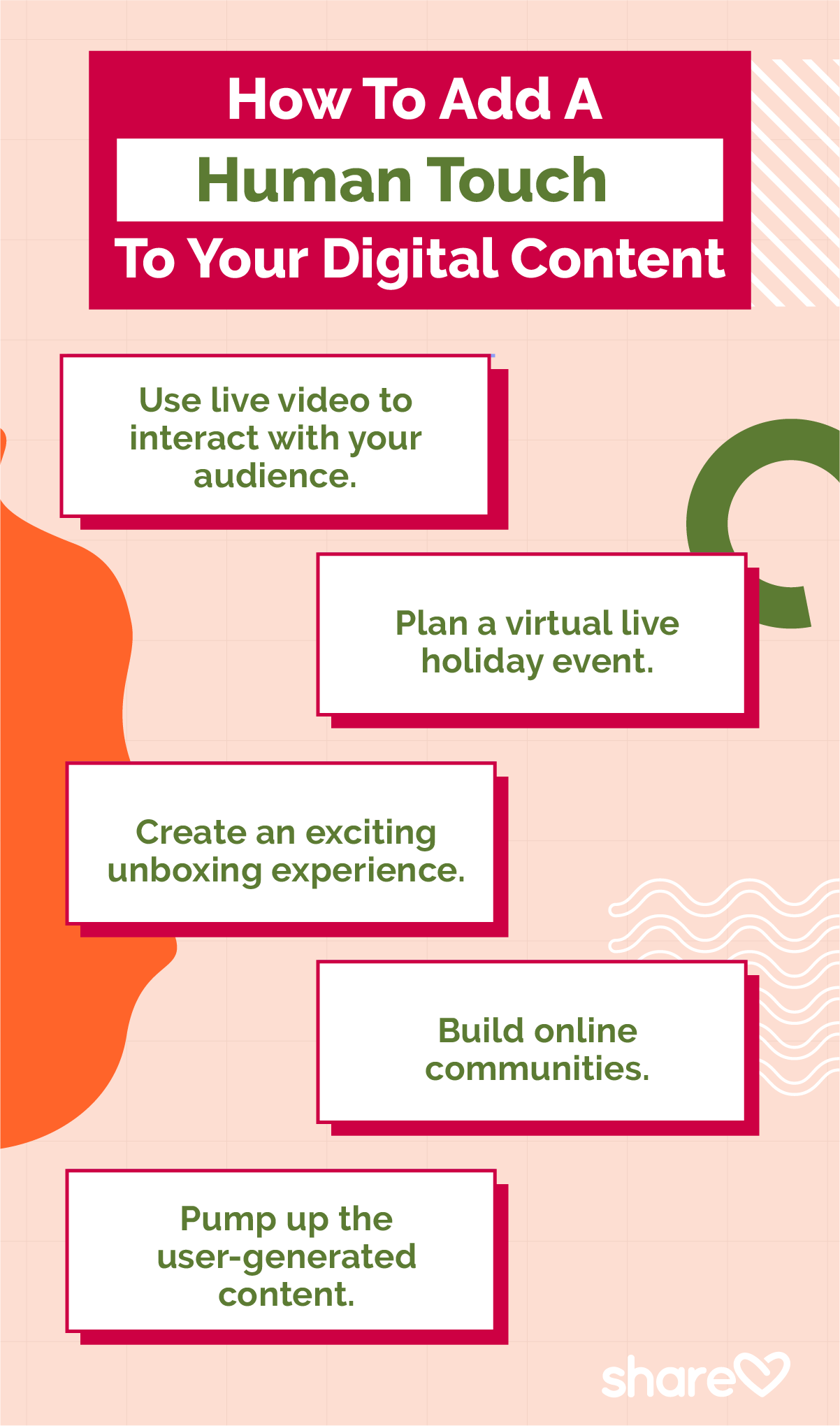 Tip #9: Use live video to interact with your audience.
Give your audience the opportunity to interact with your brand in real time on social media.
Tip #10: 'Festive Virtual Gatherings': Host Engaging Online Events
Online events offer a great way to engage with your audience during the holidays. Plan live, interactive sessions that bring your community together. Whether it's a virtual cooking class, a holiday-themed webinar, or a festive Q&A session, these events can foster a sense of connection and community.
Tip #11: 'Unwrap Happiness': Create an Unforgettable Unboxing Experience
Elevate the excitement of receiving your products with a creative unboxing experience. For example, From Future offers a visually stunning unboxing experience with silk paper and colorful stickers, making it memorable and shareable on social media. Similarly,
La Rosée uses upcycled, eco-friendly packaging to reflect its brand values, and Dermalogica adds luxurious touches like silk paper and personalized carts, enhancing customer satisfaction and loyalty.
Tip #12: 'Community Elves at Work': Building Engaging Online Communities
Creating an online community can significantly boost your brand's engagement. These digital spaces are ideal for connecting people with similar interests and encouraging interaction among members, which in turn can deepen their connection with your brand. For example, GitHub has created a dynamic ecosystem where developers can collaborate on projects, share knowledge, and learn from each other, fostering a strong sense of community and continuous learning​.
Tip #13: 'Stories from Santa's Helpers': Amplifying User-Generated Content
User-generated content (UGC) is an excellent way to increase social media engagement and add authenticity to your brand. Consider leveraging contests and giveaways to encourage your audience to share content related to your brand. For instance, Hilton Grand Vacations utilizes UGC by asking customers to share images and videos with the hashtag #myHGV, enhancing social media reach and engagement. Additionally, GoPro is renowned for its innovative use of UGC, consistently incorporating customer contributions into its marketing strategy​.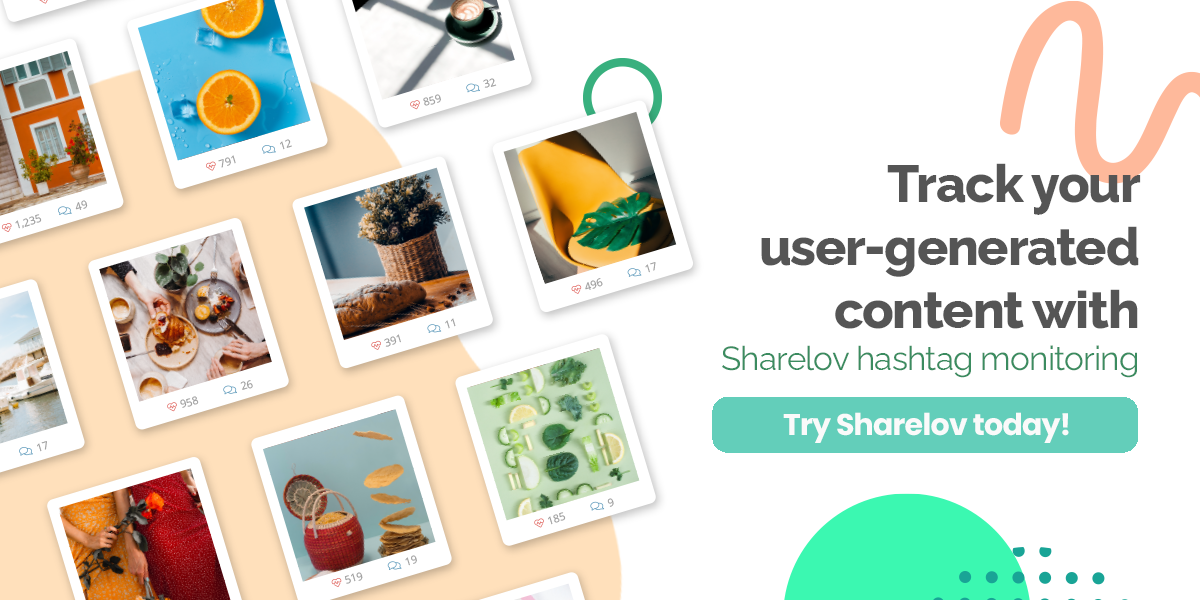 Use contests and giveaways to encourage your audience to share your content with their friends and followers on social media.


Need ideas for user-generated content campaigns? Get tips, instructions, examples, and more  in our Ultimate Guide to Reposting on Social Media.
Tip #14: "Narrate Your Brand's Story": Captivate with Stories on Social Media
Utilize Instagram and Facebook Stories to create a narrative around your brand this holiday season. Sharelov's Ultimate Guide to Instagram Stories for Business can help you leverage this format to its fullest potential, offering a fun and interactive way to showcase your products and events.
Tip #15: "Time Your Tinsel": Strategic Social Media Scheduling
Timing is crucial for maximizing engagement. Sharelov provides insights into the best times to post on various platforms like Instagram, Facebook, TikTok, and LinkedIn, ensuring your content reaches your audience when they're most active.
You can discover tips and ideas for posting around work-from-home schedules, plus tips and ideas for engaging your audience, in the following Sharelov guides:
Tip #16: "Advertise with Cheer": Reach New Audiences with Targeted Ads
Social media advertising can be a powerful tool to expand your customer base. Platforms like Facebook, Instagram, and TikTok offer advanced targeting options to help you reach the right audience. Sharelov's step-by-step advertising guides offer valuable insights into creating effective ad campaigns across different social platforms.
You can learn all about advertising on different social platforms, and view step-by-step guides, in Sharelov's advertising guides:
Tip #17: "TikTok Tinsel: Spark Holiday Joy with Trending Challenges"
Embrace the holiday spirit on TikTok, where creativity and joy unite through trending dances and festive music. For those new to the platform, Sharelov's Marketer's Guide to Brand-Building on TikTok offers comprehensive strategies to create captivating content that resonates with the TikTok community during the holidays.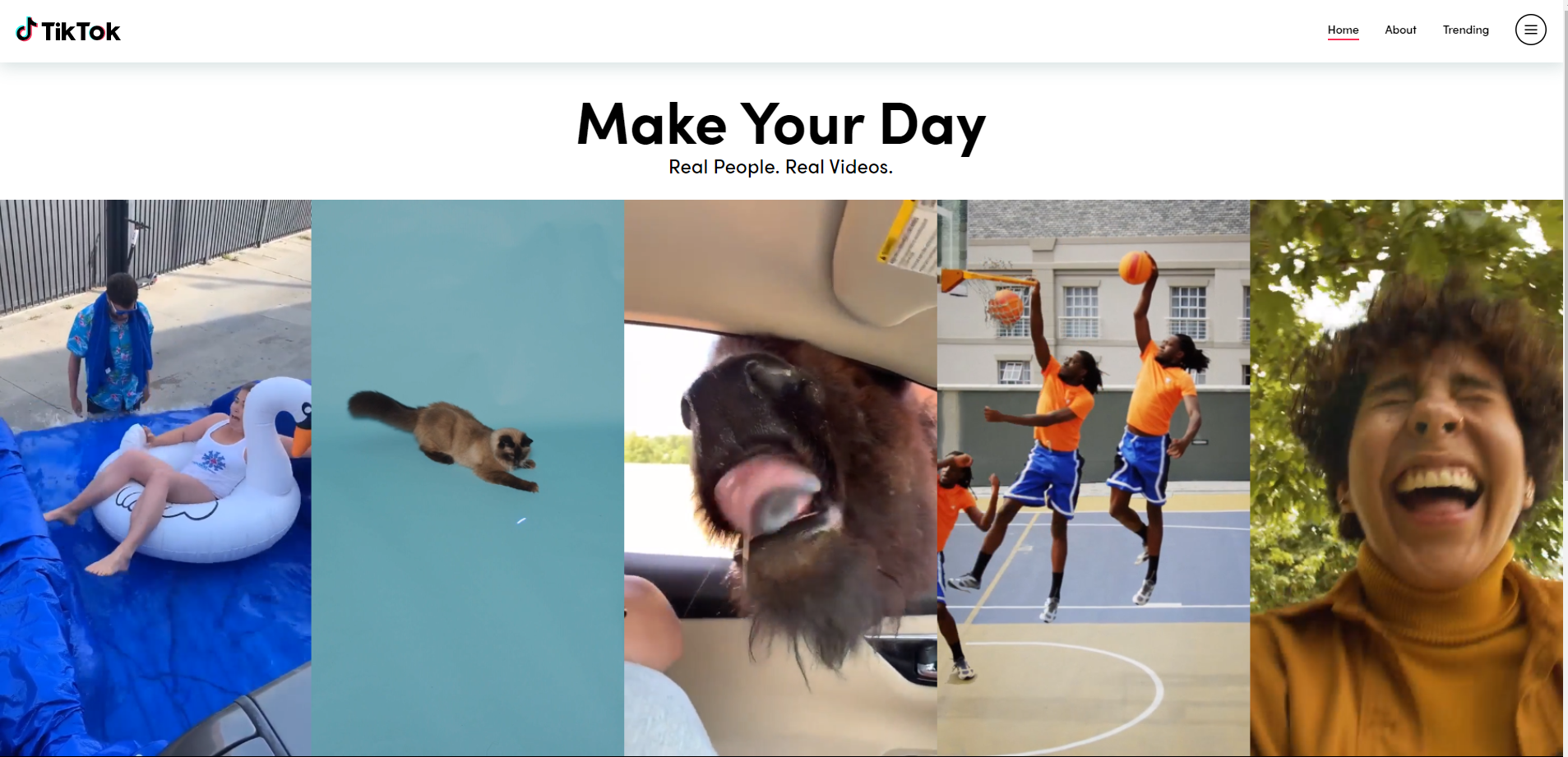 If TikTok feels like a big leap, start with Instagram Reels to share short, engaging videos in a familiar environment.
Instagram Reels are also an excellent way to reach viewers with fun and informative videos this holiday season.
Everything Marketers Need To Know About Instagram Reels.
Tip #18: "Insightful Elves: Daily Checks on Social Analytics" Monitor your social media analytics daily with Sharelov to adapt swiftly to the holiday season's dynamic nature. Sharelov provides intuitive, visual, and user-friendly insights, enabling you to analyze and share key performance data with your team and clients seamlessly.
We've got several guides to help you understand how the analytics work on different platforms — and how you can use them to increase your sales and engagement.
There's an even easier way to access analytics, especially if you like to check them daily (which we recommend, especially during the holiday season).
Sharelov's got the most visual, quickest, easiest social media insights on the planet.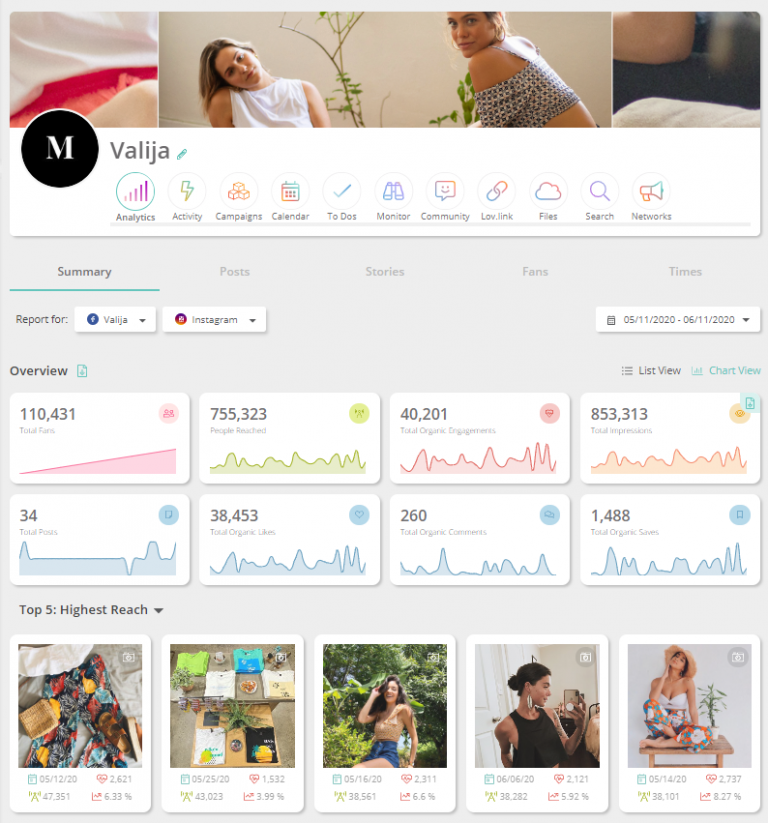 You can quickly view, analyze, and share Instagram and TikTok insights with your team and clients from within your Sharelov dashboard.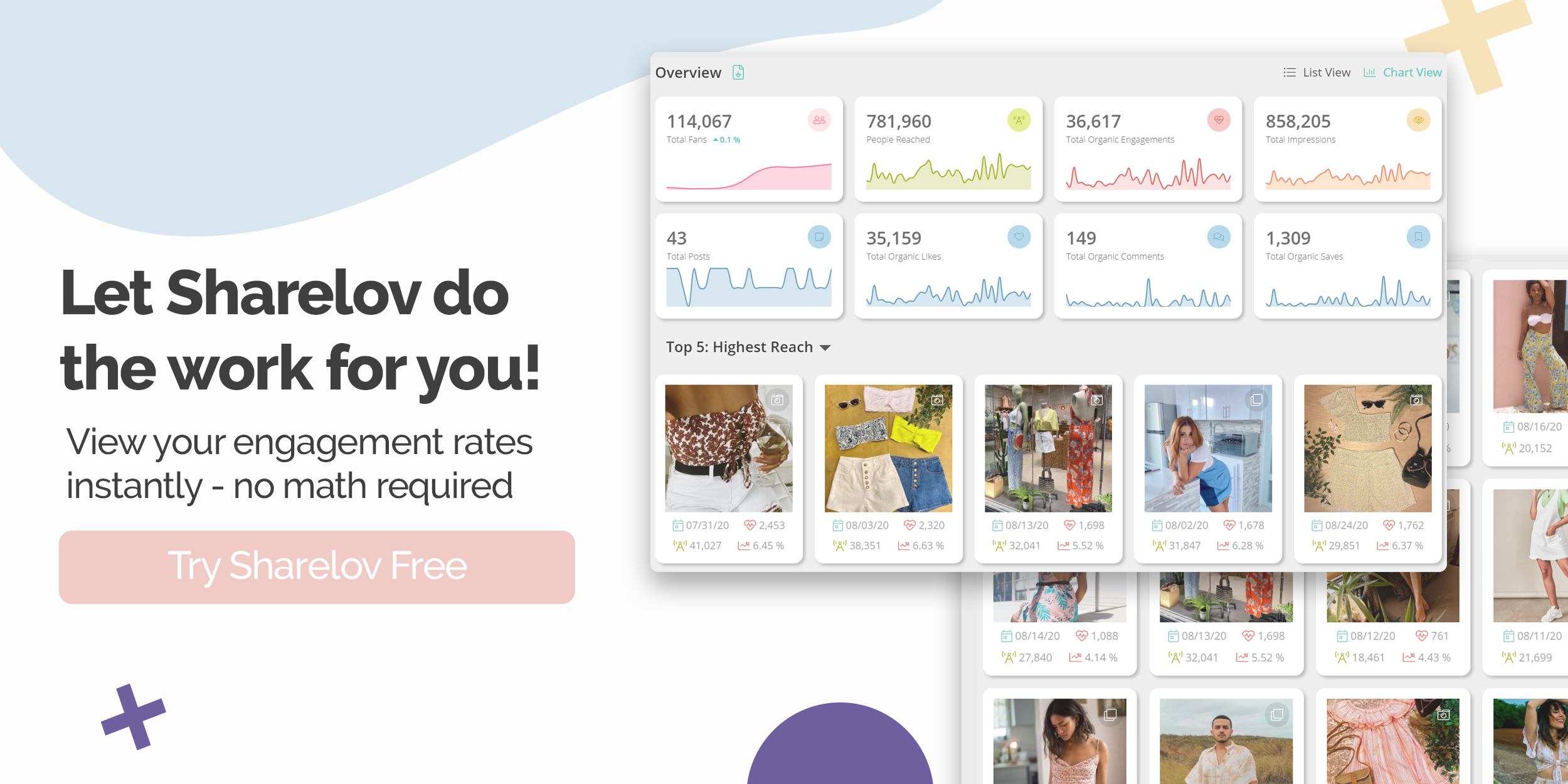 Tip #19: "Perfect Fit: Prepping Your Social Media Presence" Ensure your social content is visually impeccable by adhering to the latest image size and spec requirements. Sharelov's resources can guide you in optimizing your media for each platform, ensuring every post is picture-perfect.
You can access updated platform suggestions in our Complete Guide to Social Media Image Sizes.
Tip #20: "Holiday Conversations: Engaging with Your Audience"
Foster trust and connection by engaging with your audience daily. Utilize Sharelov's guides to effectively manage comments and interactions, enhancing follower engagement across all your social platforms.
You can learn all about how to generate engagement through comments, how to manage the commenting systems, and how to respond to comments in our ultimate guide here:
How To Manage Instagram Comments To Increase Followers And Engagement
Although the guide is focused on Instagram, you'll find plenty of tips and tricks to boost your engagement on any social media platform.
Tip #21: Amplify Your Brand on Instagram with Sharelov
Maximize your holiday campaign's reach on Instagram by utilizing Sharelov's advanced marketing tools. With Sharelov, you can enhance your Instagram presence through efficient hashtag strategies, engaging visuals, and compelling video content. Sharelov offers comprehensive guides such as: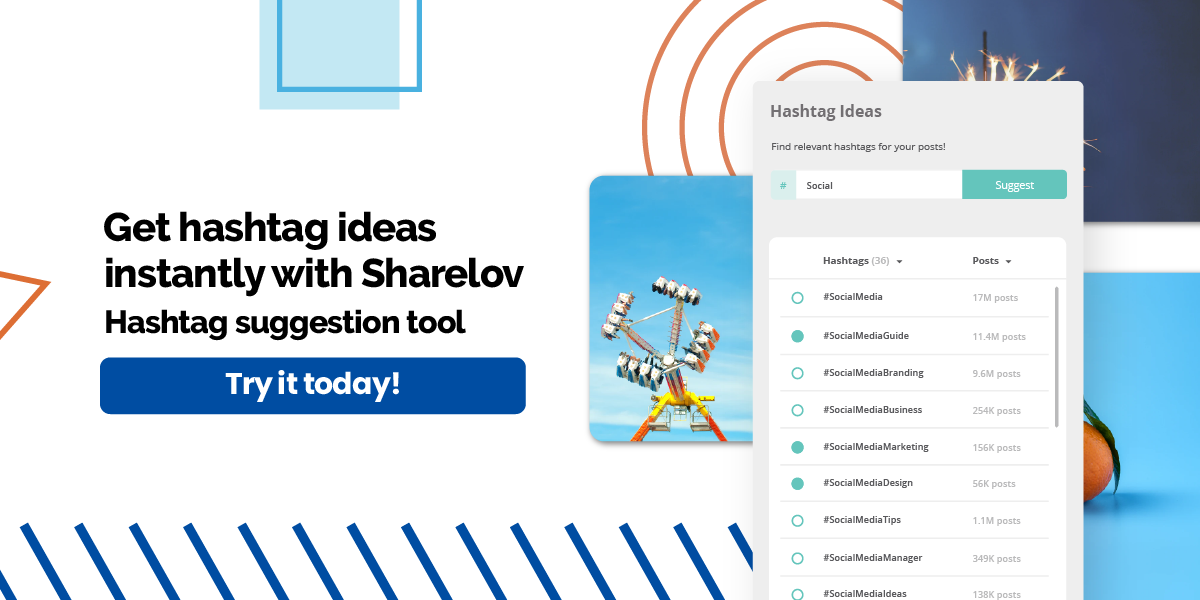 Let Sharelov help you accelerate your Instagram marketing and turn your holiday campaign into a celebration of connectivity and creativity.
Merry Marketing Moves: Creative Ideas for Holiday-Ready Brands
As brands deck the digital halls in 2023, it's clear that the holiday spirit is more than just jingle bells and festive lights—it's about crafting campaigns that resonate with the warmth and joy of the season. This year, let's unwrap new possibilities with marketing moves that are not only merry but also bright with innovation and cheer. Here's how you can sprinkle a bit of holiday magic into your brand's marketing mix.
Tip 22: Leverage Localized Social Media Campaigns
This year, consider taking a hyper-local approach to your social media campaigns. For instance, a regional coffee chain might partner with local artisans for limited-edition holiday mugs. Highlight these community connections on platforms like Instagram and Facebook, showcasing stories of local craftsmanship. Not only does this build a sense of community, but it also encourages local pride and support.
Tip 23: Create an Interactive Holiday Countdown
Interactive content is all the rage, so why not create an online advent calendar on your website? Each day could reveal a new product, a holiday tip, or a special offer. Brands like LEGO have found success with physical advent calendars, so take a page from their book and build anticipation with daily digital surprises.
Tip 24: Host Virtual Holiday Workshops or Classes
With the rise of online experiences, offer virtual workshops or classes that bring the holiday spirit right into customers' homes. Think of a DIY gift-making session hosted by a craft store or a holiday recipe cook-along with a local chef. Retailers like Home Depot have successfully run DIY workshops, and in 2023, taking this concept virtual can add an inclusive and accessible layer to your holiday marketing.
Remember, the goal is to delight and engage your audience in a way that feels genuine and festive. In 2023, it's all about creating connections, whether they're across the globe or just across the street. Keep the tone light, the branding consistent, and the holiday cheer abundant.
For additional inspiration and a deep dive into current trends, you can explore resources like WordStream's guide on holiday promotions and campaigns for 2023​.
Tip 25: Festive Email Campaigns
Inject holiday cheer into your email campaigns to captivate your audience during the festive season. Use eye-catching templates with holiday motifs and personalize messages to reflect your customers' preferences and purchase history. Engage them further with interactive elements like holiday quizzes or exclusive sneak peeks at special offers.
Remember, the perfect holiday email should be a delightful mix of warmth and excitement—think of it as a digital holiday card that offers value and sparks joy. With a touch of creativity, your emails will not just be opened, but cherished like a favorite holiday tradition.
Tip 26: Curate Holiday-Themed Product Bundles
Bring the festive spirit to your product offerings with curated holiday bundles. For instance, Etsy sellers are creating waves with bundles like the "Family Reunion 2023 SVG Bundle" for personalized family shirts and "Holiday 55+ Social Media Posts Canva Bundle" for a year's worth of holiday-themed social media content​.
​These thematic collections not only offer value but also enhance the holiday shopping experience with a personal touch.
Tip 27: Offer a Gift with Purchase
Encourage holiday shopping by offering a complimentary gift with purchase. This season, a compelling offer could be a limited-edition Christmas ornament or a unique holiday keepsake, adding a memorable charm to every purchase​.
Tip 28: Create a Holiday Hashtag Challenge
Hashtags aren't just for tagging; they're for engaging. Launch a holiday hashtag challenge that embodies the spirit of the season and your brand. Take cues from the digital world, where "Christmas Crew 2023 Matching Shirt" offers a fun and festive engagement opportunity for families and friends to share their holiday spirit in coordinated apparel​.
By incorporating these updated strategies, brands can add a fresh twist to their holiday campaigns, creating a joyful and immersive shopping experience that resonates well into the new year.
Santa's Little Helpers: Insider Tips for Successful Holiday Campaigns
Unwrap the secrets to a standout holiday season with marketing insights that would make Santa himself proud. From twinkling tactics to merry messaging, these insider tips are your guide to sleighing this year's festive campaigns.
Tip 29: Personalize Your Messaging
In a world full of holiday noise, personalization is your golden ticket to standing out. Segment your audience and tailor your messaging to speak directly to their holiday wishes and shopping habits. Use data to offer bespoke recommendations, much like how Netflix suggests your next binge-watch. It's not just about selling products; it's about creating a connection that feels as personal as a handwritten card on Christmas morning. Make your brand the one that truly understands and caters to the individual needs of your customers, and watch your holiday campaign glow brighter than Rudolph's nose.
Tip 30: Utilize Social Shopping Features
Social media isn't just for promotion—it's a marketplace. Platforms like Instagram offer shopping features that can transform your profile into a digital storefront. Sharelov can help enhance your social shopping efforts by streamlining collaboration and scheduling for your holiday campaigns.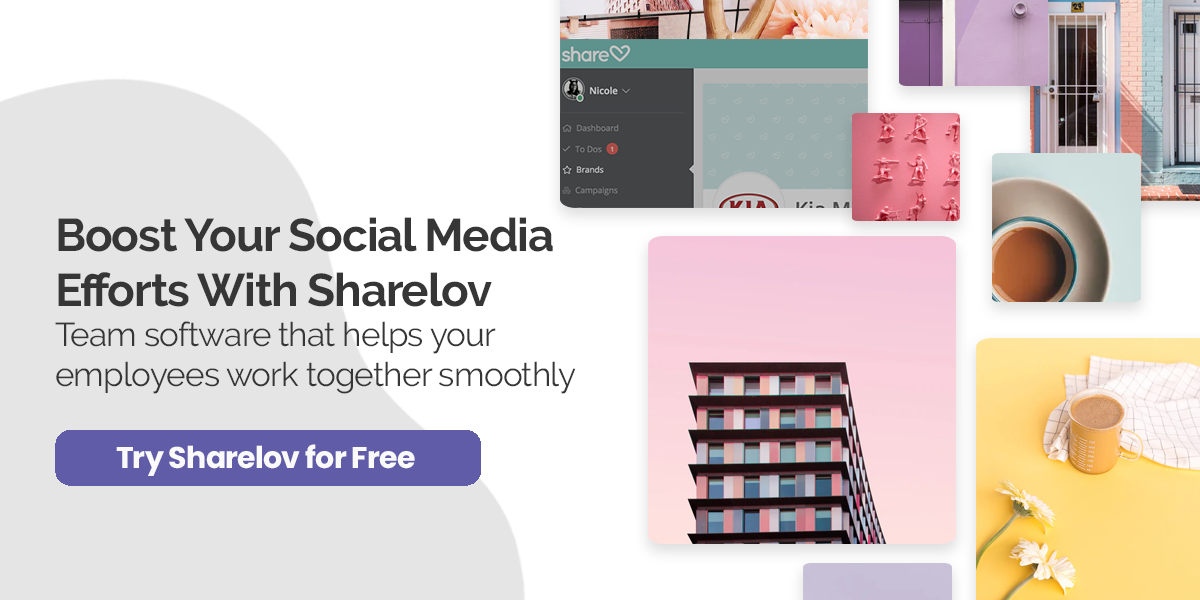 To learn more about how to use all the features and tools on Instagram, check out our ultimate guides here:
The Ultimate Guide to Selling on Instagram for Brands
The Ultimate Checklist for Getting Set Up, Approved, and Started with Shopping on Instagram
Tip 31: Spruce Up Your Digital Presence
The holiday season is the time to infuse your digital presence with festive flair. Update your profiles and website with holiday-themed visuals to spread cheer and coherence across your brand. Consistency in messaging and branding builds trust, and a well-crafted Instagram bio can be the bow on top, leading customers to your festive offers and content.
For more tips on perfecting your Instagram presence, including bio optimization, refer to Sharelov's article on creating the perfect Instagram bio. It's all about making your brand's online experience as inviting and engaging as the holiday season itself.
Tip 32: Fine-Tune Your Campaigns with Market Segmentation
Streamline your marketing efforts by segmenting your audience for a personal touch. For example, a 2023 guide by Ninetailed illustrates how understanding different customer traits can lead to targeted marketing strategies. University students, often more price-sensitive, could be targeted with sales promotions, whereas young professionals may value quality and respond to messages highlighting product durability and premium features​.
Making Your Website a Winter Wonderland: Holiday Prep 101
As the holiday season approaches, it's time to deck the digital halls of your website. Transform your site into a winter wonderland where every page invites warmth and celebration. This season, make sure your website is the go-to destination for holiday shoppers with a seamless blend of festive cheer and user-friendly design. Here are the essential tips to prepare your website for the holiday cheer.
Tip 33: Mobile-Friendly Winter Wonderland
Ensure your website is a cozy retreat for mobile users. As shoppers are likely to browse on their devices while sipping hot cocoa, your site needs to be as navigable and inviting as a holiday market. Quick loading times and easy navigation are crucial for those shopping on-the-go.
Tip 34: Technical Tune-up for the Holidays
The holiday rush is no time for technical hiccups. Before the season's hustle and bustle, fine-tune your site's backend. A robust technical setup will keep your online store running smoothly, even when customer traffic spikes like a flurry of snowflakes.
Tip 35: Spruce Up the User Experience
Gift your website visitors with an enchanting user experience. Now is the moment to polish your interface with festive visuals and intuitive design. Let your site sparkle with the same care and detail as a beautifully wrapped present, making every click a joy.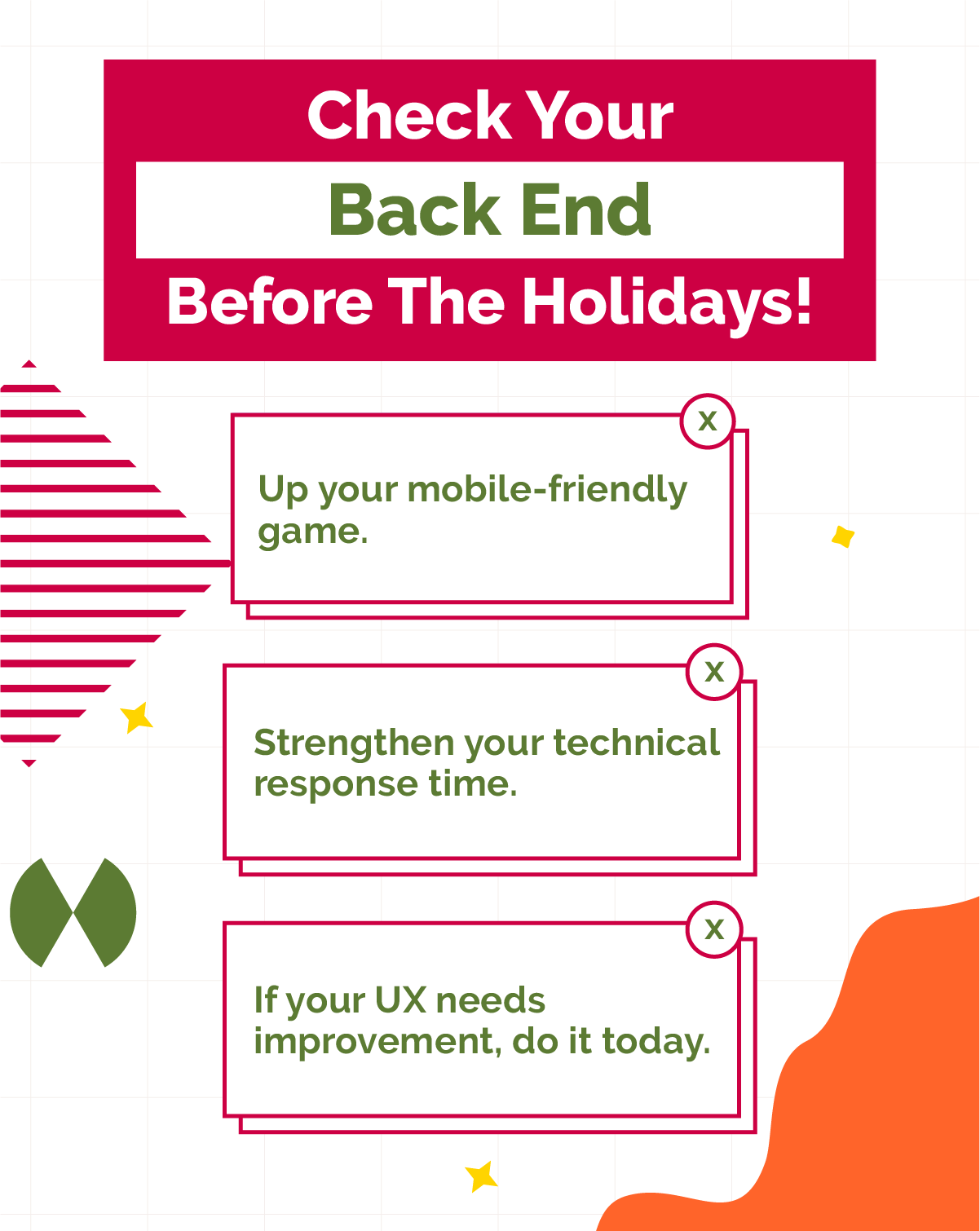 Making Every Click Count: Sealing Your Holiday Success
The holiday season transforms the marketing landscape into a vibrant playground for brands that dare to innovate and connect. Embracing this time of year means more than flashy sales; it's about creating moments that resonate and turn seasonal shoppers into loyal fans. With each campaign, you're not just capturing sales, you're capturing hearts.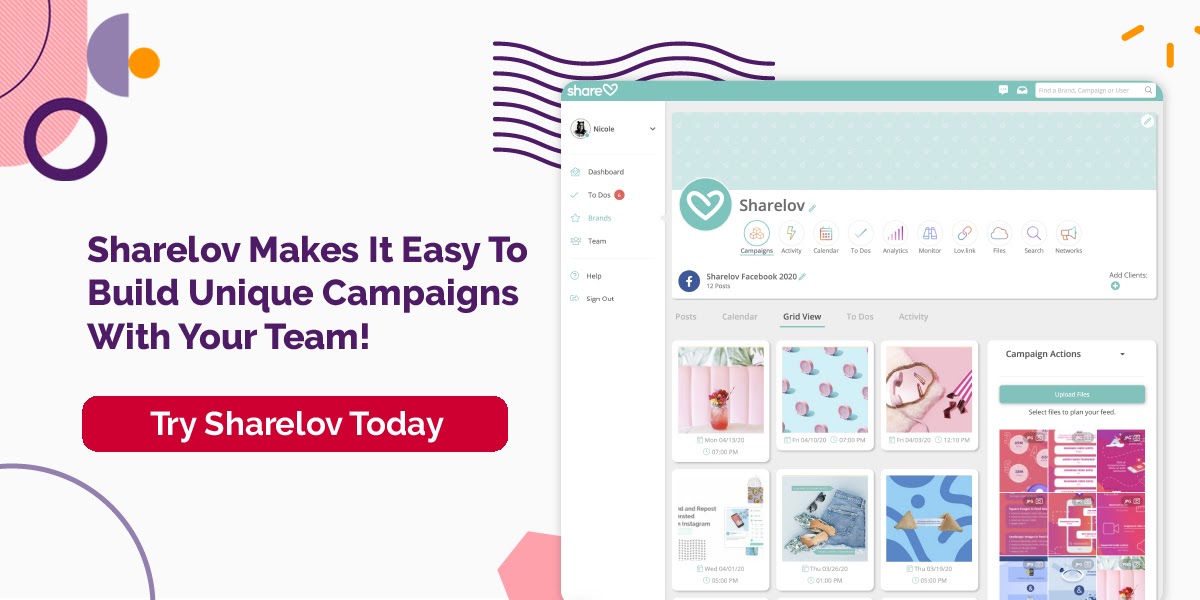 Use this festive period to showcase the human side of your brand. Share stories that matter, engage with warmth, and remember, every interaction is an opportunity to spread joy and build lasting relationships. And while you're orchestrating your holiday symphony, let Sharelov be the maestro's baton, harmonizing your team's efforts to build campaigns that sing with holiday spirit.